Handmade and bordering on artisanal, wine and cheese are two of the greatest culinary pleasures ever developed in the centuries of human civilisation. These two treats go together like bread and butter, complimenting each other and elevating dining experiences to whole new levels. Wine & Cheese Pairing is easier than one might think.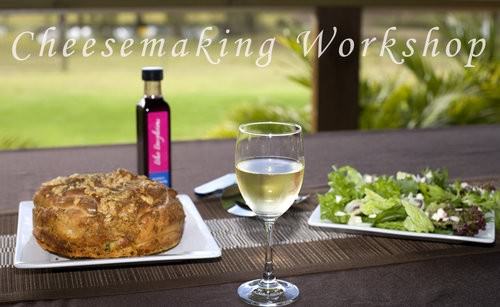 Wine and cheese are essential to the gourmet experience, and while France and Italy will always be the prime destinations to experience these decadent treats, Melbourne is quickly becoming a great place of delicious wines and cheeses as well.
Readers of Gourmet Getaways are sure to remember the wonderful cheese making class at Emerald Beach from a couple of years ago, but there are also various wineries and cellars that now offer winemaking and wine appreciation courses in Melbourne.
With growing interest in the art of perfect wine and cheese pairings, cheese and wine parties are becoming more common. If you'd like to try your hand at hosting your own and don't know where to start, here are some of the most basic pairings that are sure to impress guests at your party.
Wine & Cheese Pairing: A Quick Guide
Opposites Attract: Anything fresh and soft will go well with dry and crisp wines.
Mozzarella, Ricotta, Brie, Camembert and Feta will pair perfectly with wines that carry apple, berry, and citrus flavours. Because these cheeses have more delicate and subtle flavours, intense red wines may overpower them. Consider serving these cheeses with a bottle of Rose Cuvee, a wine described as "a sparkling stunner with lush and rich fruits".
Meeting Halfway: Medium-aged and semi-hard cheese will want flavours that can compete.
The rule of wine pairing is simple: match textures and flavours and make sure that nothing overpowers anything else. That being said, medium-aged cheeses with firmer textures and bolder flavours need wines that can step up to plate. Medium-bodied and fruity reds and whites are sure to do the trick. Classics like Chardonnay, Merlot, Pinot Noir, and Champagne will do perfectly, but if you're feeling more adventurous, get a Beaujolais, a wine described as containing flavours of cranberry, strawberry, smoke & pepper. These are sure to compliment the stronger flavours of semi-hard cheeses quite well.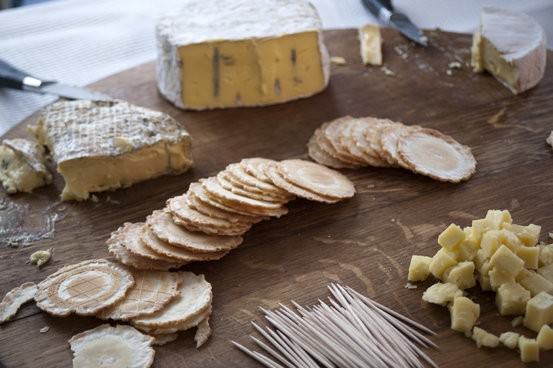 Balancing Act: Hard-aged cheeses will appreciate a little bit of sweet.
Fans of aged Cheddar, Gouda, Gruyere and Parmigiano Reggiano should secure Bordeaux or Bordeaux Blanc wines, as harder cheeses go well with fuller wines and those with higher tannin levels. Of course, because their flavours are so nutty and their textures are so coarse, smooth sherry and sweet wines will also be a great choice.
Just remember that eating cheese with wine, above all, must be enjoyable.
After all, it's one of the finer things life has to offer, so make the most out of the experience and have a great time pairing your favourite wines with different cheeses.