For a little while now I have been hearing about bubble tea… but what is it??
Walking along the main street of Queenstown in New Zealand I spotted this sign. Instantly I grabbed Mr GG by the arm and directed him into the cafe.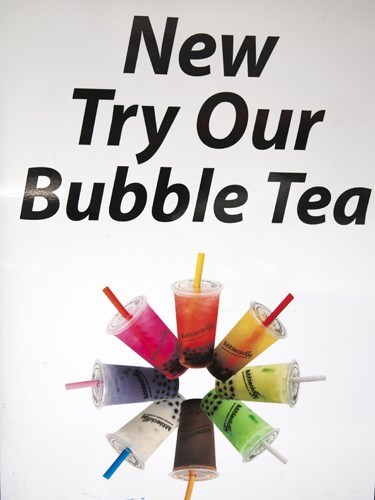 "We need to order a bubble tea!" I announced.
Mr GG just gave me the usual  look which means, "of course we do."
…but he sighed and went along with it.
It seems the first step in making bubble tea is selecting a flavour.
I chose to try a mango tea without milk.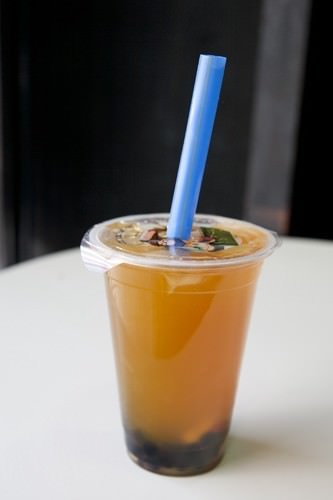 So here is how it was made.
Firstly the flavour syrup is added to a cup.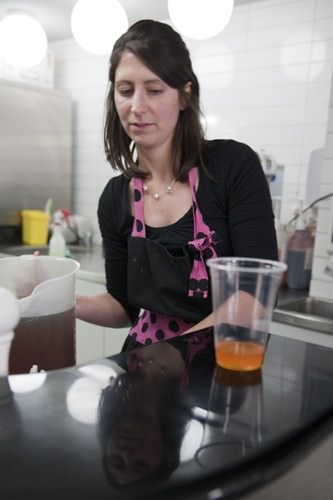 Then the cup is topped up with some chilled red tea.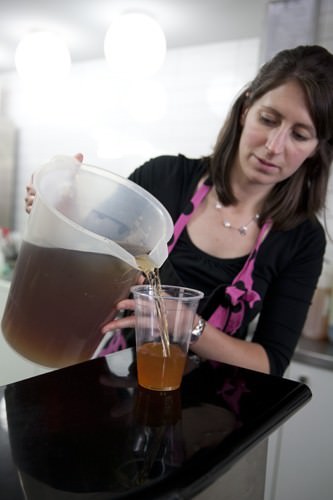 2 large dessert spoonfuls of tapioca balls were then added to the tea.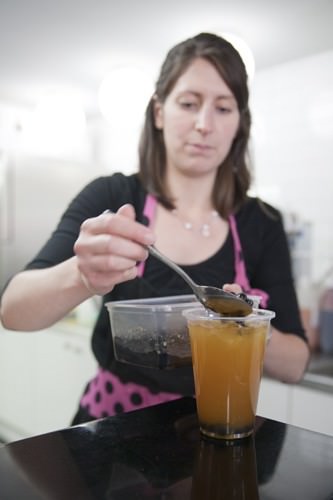 Next some fruit jellies squares were spooned into the drink with a little ice.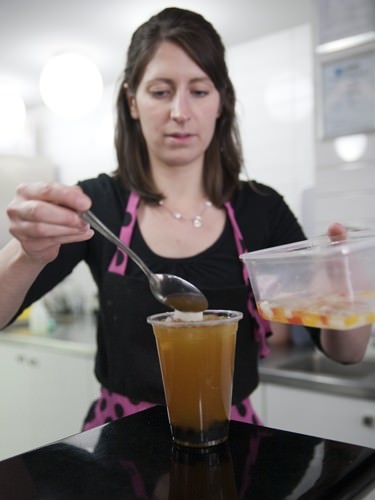 The tea was then sealed and a large double straw inserted into the lid.
So what does bubble tea taste like?
The taste is deliciously sweet and when you slurp it up with the over sized straw you get a sugar burst of sweet tea mixed with soft chewy lollies.
It's kind of a shock, as the tapioca bubble are fired up the straw. Hmm, it felt like a canon in reverse, blasting into my mouth, it is a very positive sensory sensation with a sugar hit teamed with the feel of soft balls bouncing into my mouth.
So there we have it. A bubble tea experience.