From your living room or balcony at the Waterfront Apartments Docklands, you'll be looking out over the Yarra River with DFO, the Melbourne Convention & Exhibition Center directly opposite you. Look left, and you'll see Crown Casino.
When you arrive at the Waterfront Apartments at Docklands, one of the staff will meet you (Carol greeted us, she was very friendly, helpful and professional).
Carol gave us a run down of the building's facilities, issued us security dongles to access the building and showed us to our private accommodation nothing was a bother during our stay.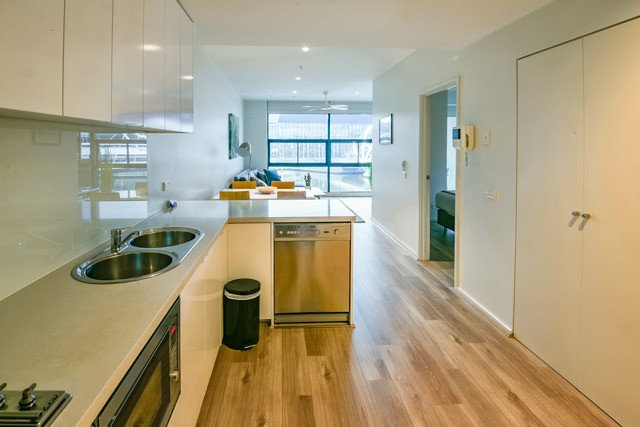 Features of the Waterfront Apartments Docklands:
(we stayed in the luxury two bedroom apartment)
Open, unobstructed views of the Yarra River, Convention Centre, DFO and Crown Casino.
All modern appliances, dishwasher, cooktops, oven, washing machine and dryer.
Large Flat Screen and Foxtel (plus TV in the bedroom).
Central air conditioning and heating.
Private Balcony (the only time we saw other guests was in the hallways, lift and foyer.
Large bath tub (I'm 6ft 1 and stretched out comfortably to soak my weary legs).
Free Melbourne Trams just around the corner and a helipad outside if you want a different perspective of Melbourne.
Restaurants everywhere within walking distance of your room.
Food, Restaurants and Cafe's South Wharf and the Crown Casino
Melbourne is known for its abundance of Cafe's, Restaurants, and Bars; it's a foodies paradise without a doubt.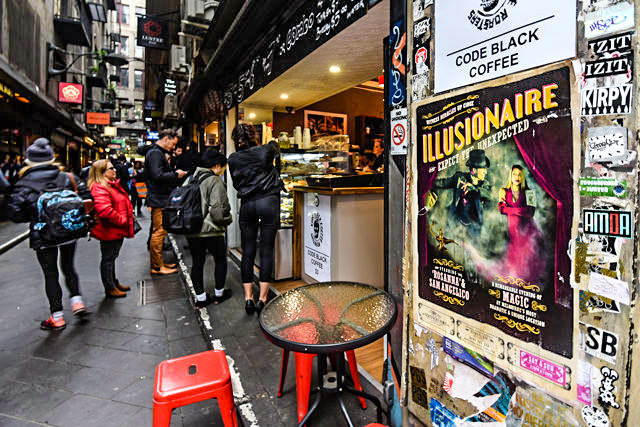 People often compare Melbourne and Sydney, but in my mind, they're poles apart. Sydney has some of the worlds best beaches, and Melbourne has the worlds best food with everything is at your finger tips!
I can say this (I think), as I'm from Sydney. Melbourne's food trumps Sydney's food on every level. From abundance, quality, price, service and atmosphere.
Nevermind the fact that I can get a (quality) steak at five different joints within 5 minutes walk, plus feed my vegan compadre's on the same route.
"Melbourne trumps everywhere else in Australia when it comes to food in my honest opinion".
The Waterfront Apartments Docklands is surrounded by plenty of these dining options. Theres eateries, bars and restaurants on the same block as your accommodation.
Across the Yarra at South Wharf as well and way too many restaurants to mention at Crown Casino (5 minutes walk away).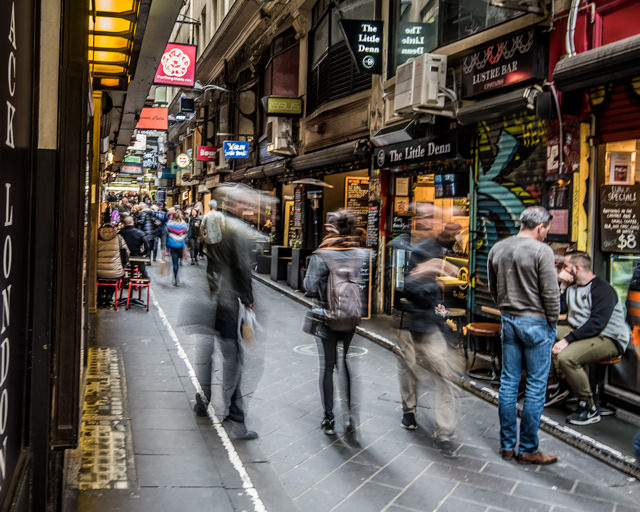 The Crown Casino itself has so many eating options that I lost count. From the Food Court, the $29 a head (all you can eat) Bistro, the fancy Rockpool restaurant by Neil Perry and the very meaty San Antone by Bludso's BBQ.
"You won't be left hungry in Melbourne".
A highlight for us (me) was the Meat Market at South Wharf where we had a 1.2kg Tomahawk Steak cooked to perfection, tender and juicy. If you're a meat eater like me, go there first.
If you're a vegetarian, you might want to skip the Meat Market, but there's a tonne of other restaurants at South Wharf that will cater for you and everyone else.
All the restaurants were busy on a wet and cold winters night, so that's a good sign, just make sure to book ahead just in case.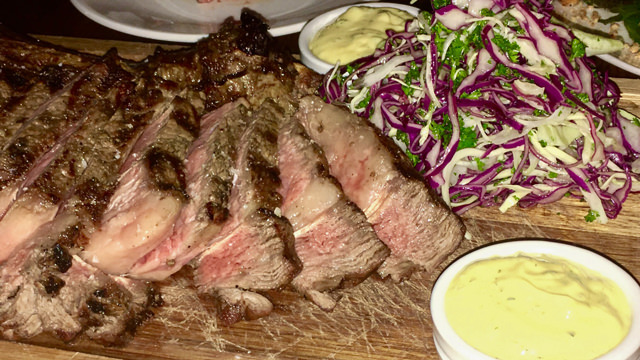 Shopping at Docklands South Wharf – DFO!
The Waterfront Apartments Docklands is also the perfect accommodation in Melbourne for shopaholics, with DFO just on the other side of the Yarra River at South Wharf.
Cross over the Seafarers footbridge outside of your apartment, and you're there. DFO has all the major brands with factory outlets at bargain prices.
We did so well at DFO that we could have left our luggage at home as it doubled after our little shopping expedition.
The Perfect Corporate & Convention Accommodation in Melbourne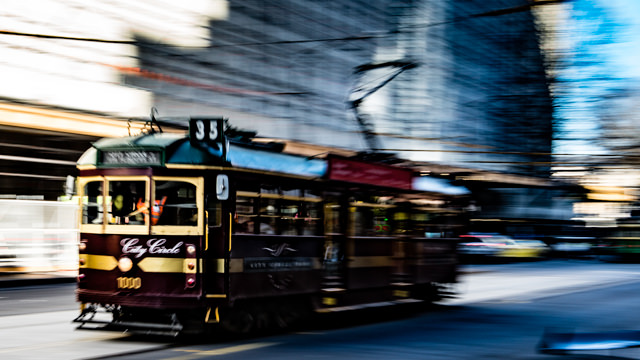 Being across from the Melbourne Convention & Exhibition Center and right amongst Melbournes CBD makes the Waterfront Apartments Docklands ideal for the travelling executive and business people.
All the creature comforts of home and free wifi as well.
The free trams located near the Waterfront Apartments that operate within the Melbourne CBD (encompassing Docklands) are also a handy convenience.
Just jump on a tram and go anywhere within the Melbourne City limits FREE!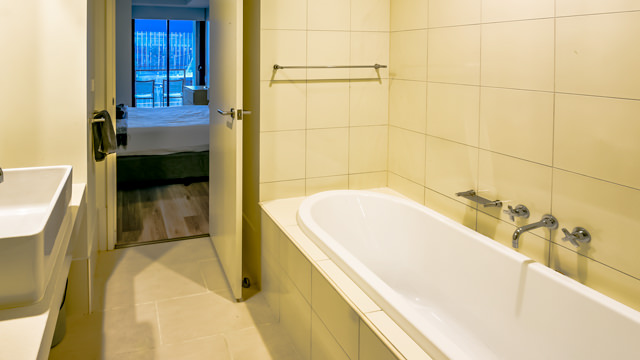 Book your Accommodation at the Waterfront Apartments Docklands
The Waterfront Apartments Docklands have One, Two and Three Bedroom Apartments available. Prices vary depending on availability, season and demand.
Compare prices and availability across major booking sites
Our Verdict on the Waterfront Apartments Docklands
Well, we stayed at several hotels and cabins on our two week trip to Victoria. (some we won't review as if you have nothing nice to say…….).
But the Waterfront Apartments gets a massive tick from us, for the price it outshone every other place that we stayed.
If we didn't have all our work gear with us one of their one-bedroom apartments would have sufficed as they're big and roomy.
The Waterfront Apartments Docklands had more than we needed, they're close to everything and those four days in Melbourne were easily the highlight of our trip.