We recently spent a week on the NSW North Coast for business and decided we should get around to some of the less popular destinations when someone mentioned to us that we should check out Hastings Point and Pottsville. Luckily Pottsville Markets happened to be on when we arrived.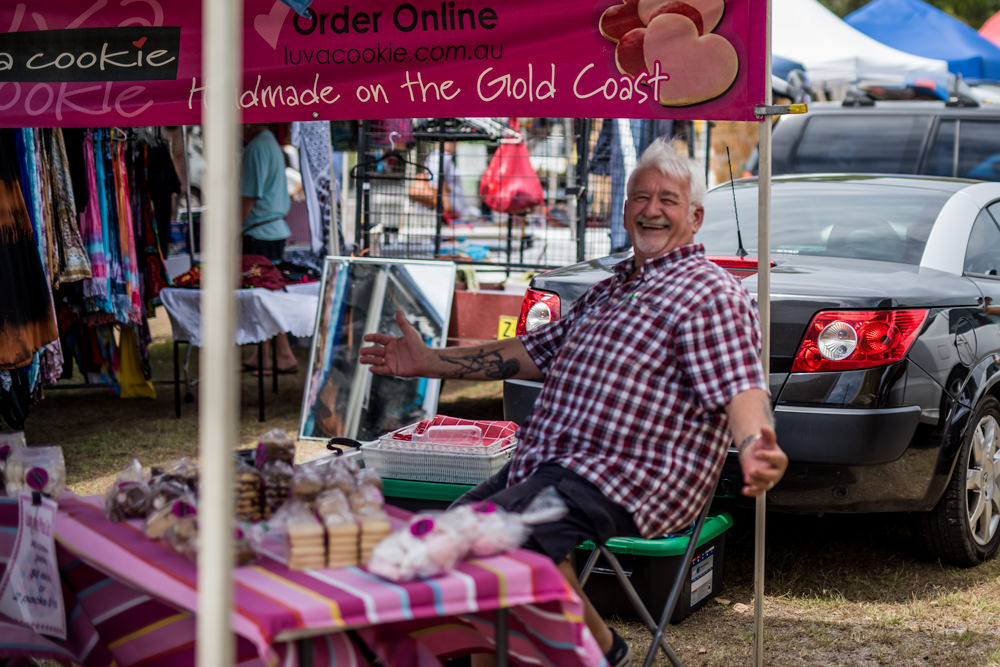 The first thing we did when we got inside Pottsville Markets was to make a b line for the first food stall we saw which happened to be a gourmet dried meats stall.
Gourmet Foods at Pottsville Markets
Getting around the markets you'll notice quite A few gourmet goodies, gone are the days of the toffee apple, now you'll find fine cheeses and cured meats with some home baked cakes and cookies thrown in for good measure.
One of the first stalls we came across was a cured sausage market. After sampling some of the most delicious hand made pepperoni around, I was sold so we bought a few sticks of that to eat now and a few mild salami and chorizo to take home.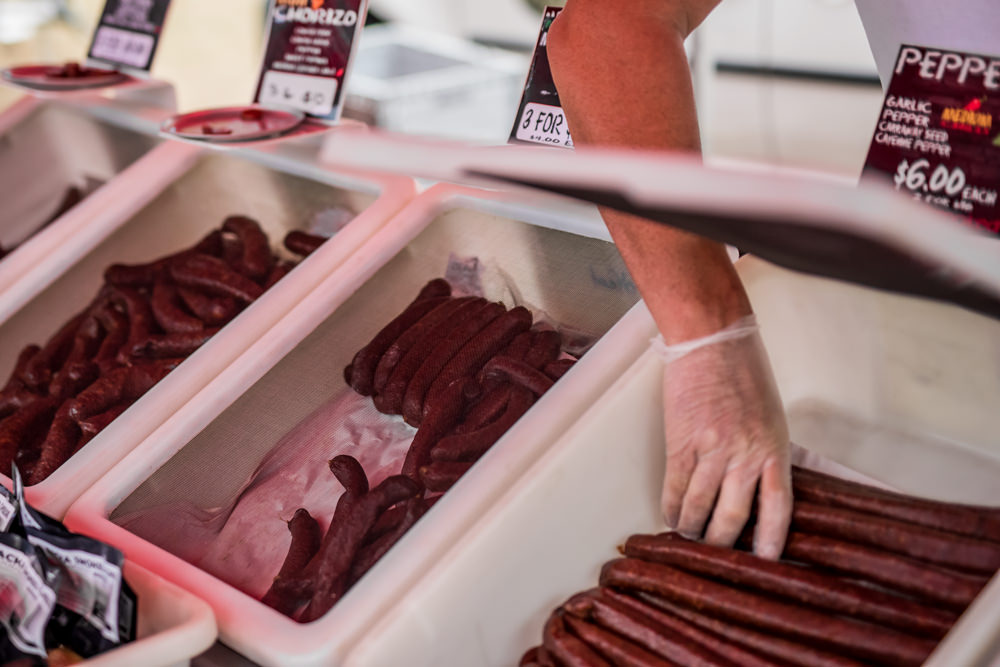 As luck would have it right next door to the sausage man was a guy selling a variety of imported swiss cheese of different ages, of course, we had to try them all out again bought a heap to take with us.
I'm not normally a fan of hard cheeses, but this genuine Swiss cheese is a whole different experience than what you get at the local deli back home, now I'm no cheese connoisseur but I know what I like and liked this guys cheese.
Perhaps I should start importing the stuff there has to be a market for it.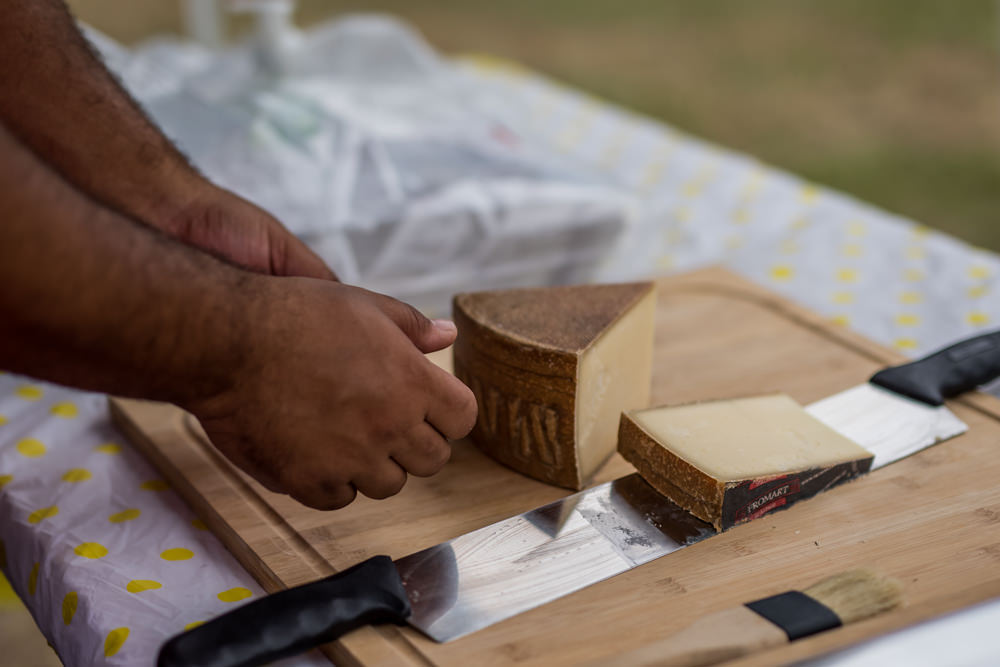 Now that we've scored something to chew on we move on to exploring the rest that Pottsville Markets has to offer and there's plenty.
Arts and Crafts at Pottsville Markets
Some awesome handmade outdoor furniture, more foods and some unique arts and crafts.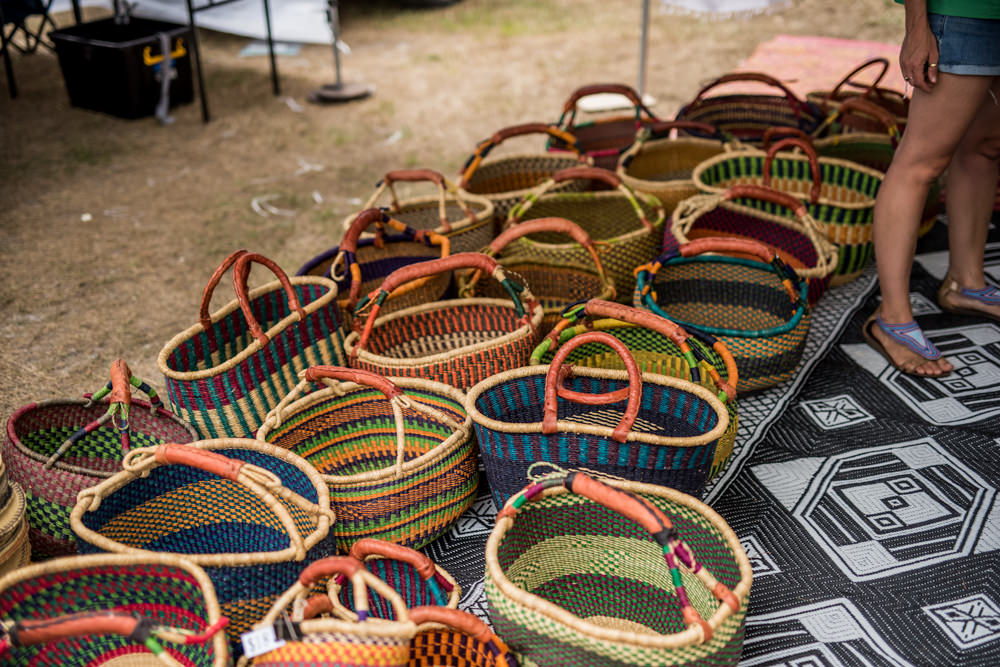 We had a chat with a few of the stall holders and really enjoyed checking out the local talent.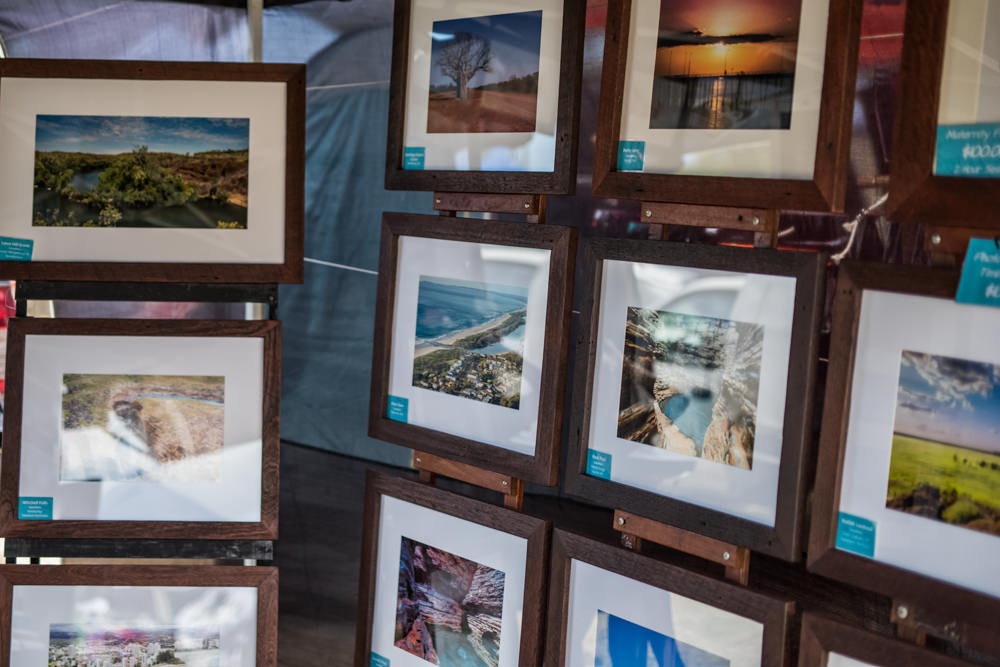 If you're looking to take in a bit of North Coast culture and looking for a great day out head over to Pottsville and visit the markets there's something for everyone.
Where are Pottsville Markets located & when are they on?
The Markets are located at Phillip Street Reserve, Pottsville, NSW
Pottsville Markets are on every first and third Sunday of the month.