We are absolutely loving our Gourmet Getaway to the Hunter Valley.  Everywhere we turn there's a tasting opportunity, fresh produce or a delicious glass of wine waiting.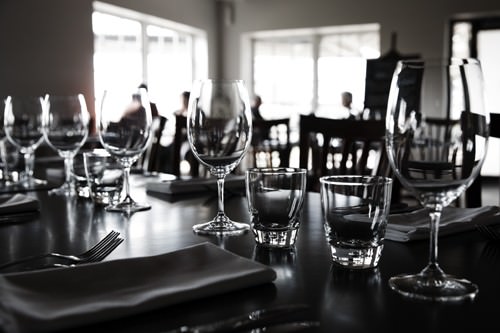 Mr GG and I had heard a lot about Twine and the innovative chef behind the restaurant, Matt Dillow.  Matt has three successful Hunter Valley restaurants to his credit, and has just launched a line of gourmet sauces and condiments sold under the label Matt's Produce.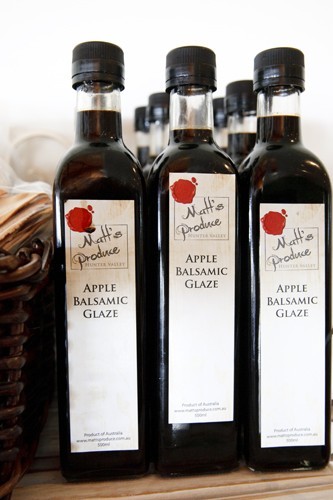 These glazes, sauces and relishes feature in his restaurants, and happily, are now available to the public. The range will certainly make it easier to recreated dishes from this getaway when we return home.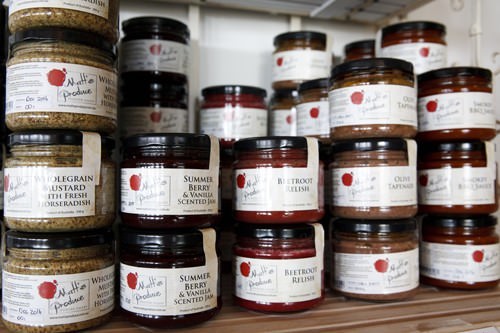 Twine Restaurant is light and airy, with views over Wynwood Vineyard.  The menu is full of  fresh, seasonal dishes with a modern, artistic twist.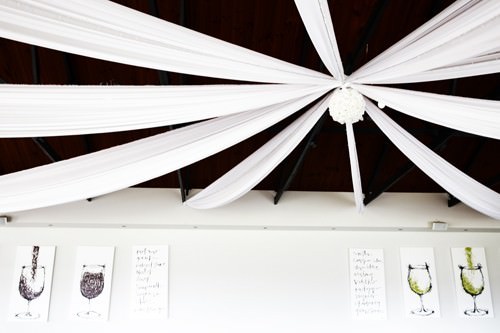 While we perused the menu a serving of home baked sourdough arrived at the table.  The bread had a wonderfully crusty exterior and a soft doughy centre.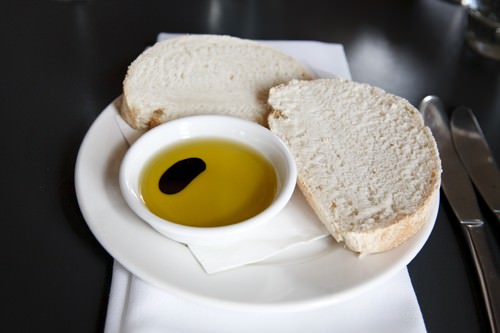 Served along side the bread was a Rosemary and Parmesan oil with a splash of Apple Balsamic Vinegar.  Both of these items were from Matt's new range and were the perfect accompaniment to the bread.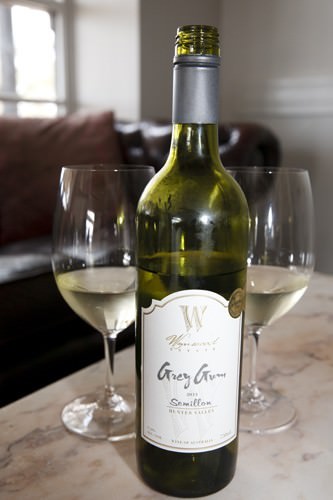 I think I may have mentioned  in previous stories how much I am enjoying the Hunter Valley Semillons.  I noticed the neighbouring Wynwood Estate had a 2012 Semillon on the wine list. We decided to order a glass to start the meal. The Wynwood Grey Gum Semillon was deliciously crisp. It had lovely lemon citrus notes and a grassy aroma.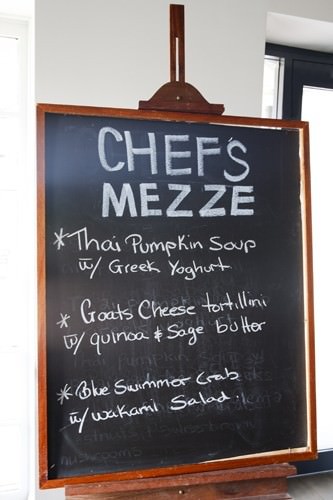 On the specials blackboard there was Chefs Mezze plate which looked very appealing.  I always like to sample a mix of flavours, and everything sounded intriguing.
I make a Thai Pumpkin Soup so I was looking forward to comparing this dish to my own. When the plate arrived I found the Thai Pumpkin Soup had beautiful strong orange colouring with flecks of red chilli throughout. On tasting it packed a huge flavour punched!   The sweet roasted pumpkin with a zingy hit of Thai spices such as garlic, ginger, lemongrass and of course chilli.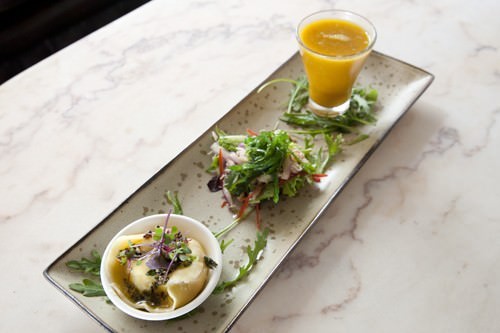 The next dish we sampled from the plate was the Blue Swimmer Crab with Wakame Salad.   Fresh, sweet crab meat which tasted deliciously like the ocean was the first flavour, followed by the crunchy, sweet and salty wakame.  Such a fresh, cleansing salad.
Both Hubby and I felt the preceding dishes would be hard to beat but we conceded we were mistaken.  As amazing as the other dishes were, the goats cheese tortellini was a clear winner for me. Delicate soft pasta, filled with the creamiest, lightest, tart goats cheese, served with a lovely nutty, lemon sage butter and topped with crunchy fried quinoa.
Mr GG was more diplomatic and declared he was unable to chose a favourite.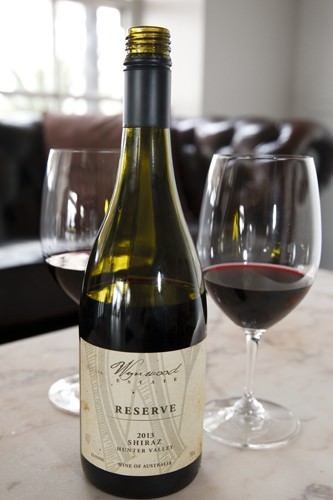 I was keen to try a red from Wynwood Estate so with some assistance from the cellar staff next door we settled on the 2013 Reserve Shiraz. It poured a rich, dark, purple colour and had lovely berry aromas. The shiraz had all the big berry flavours we expected along with a creamy mellow vanilla.  A beautifully balanced wine with depth and intensity.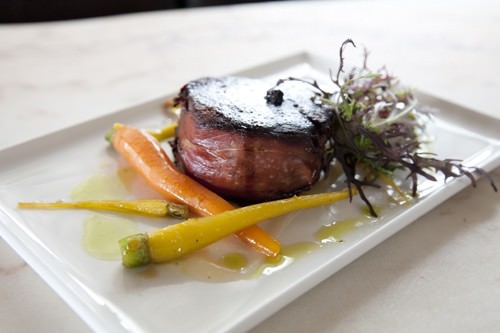 I have been having a love affair with pork recently so there was no way I could ignore the 8 hour slow cooked braised pork shoulder wrapped in prosciutto.  I was salivating at the thought! Nothing could have prepared me for the actual dish. The shoulder medallion was well seared and seasoned, giving the meat an intense smokey flavour.
When I removed the band of prosciutto the pork simply fell apart.  There was no need for a knife the fork separated the meat easily. The pork was more tender and succulent than anything I have had before.  The salty prosciutto made a perfect contrast to the sweet pork meat and honeyed Dutch turned carrots.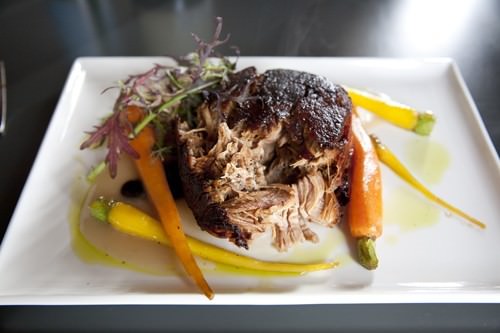 Mr GG had ordered the ocean trout with jumbo Californian seared scallops and South Australia  prawns in an Italian soffrito.  It was a medley of fresh, harmonious seafood flavours. The seafood was fresh, perfectly cooked with that sweet ocean water flavour.  Naturally the trout had that perfect crispy skin we all love, and the meat was sweet, moist, with a lovely rare centre. The Italian spring vegetable soffrito added to the clean, light flavour profile of the dish. The seafood rested on a bed of baked Kipfler potatoes giving the dish a slightly "comfort food" aspect.  A very pretty dish that looked and tasted like "Spring".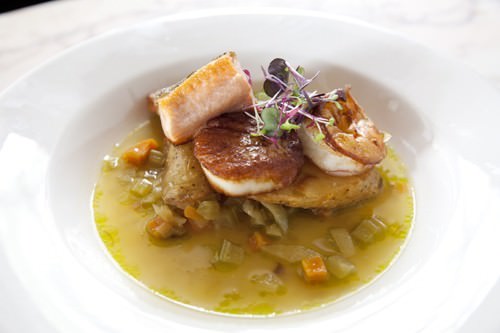 I have a habit of watching dishes as they leave the kitchen. After a while I had to mention to hubby just how delicious every dish looked.  The kitchen is open so you can see the busy chef plating up meal after meal.  All the meals looked gorgeous.  Each dish was construction of flavour and texture and they were all presented in a beautifully artistic manner.
All the dishes leaving the kitchen looked spectacular. Delicious constructions of flavour and texture.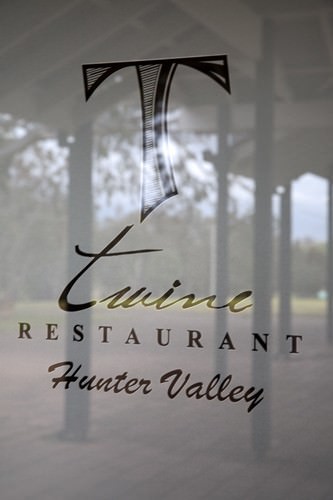 So readers, do you "kitchen watch?" Do you notice dishes as they are delivered to adjoining tables? I have to admit I sometime choose my dishes based on what I see leaving the kitchen! Do you think it's nosy to look at other peoples food in a restaurant and ask the waitress what dish they're having?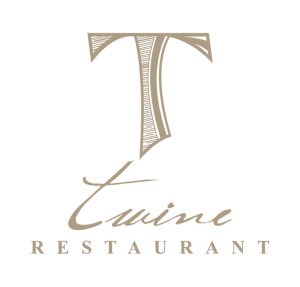 Twine Restaurant – Hunter Valley
Wynwood Estate
310 Oakey Creek Rd, Pokolbin, NSW Ph: 02 4998 7449
Twine Website
Gourmet Getaways would like to thank Twine Restaurant for their hospitality.  As always the opinions contained in this review are written without bias, and in accordance with my disclosure policy.