Melbourne is one of my favourite foodie destinations. It's full of funky cafes and modern restaurants serving inspired menus with impeccably curated wine collections. We always book an apartment in a central position when we visit so that we can get out and about easily. You can see two of our previous Melbourne stays here.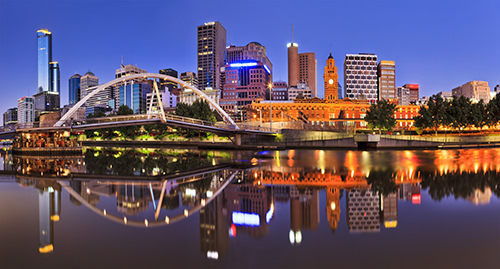 Melbourne is a city that is renowned for its ease of living and accessible transport links. Travelling around this amazing city couldn't be easier.
Depending on the location of your serviced apartments in Melbourne and the duration of your stay, you may not even require a Myki. That's the Melbourne transport card, they're available at 7/11 stores.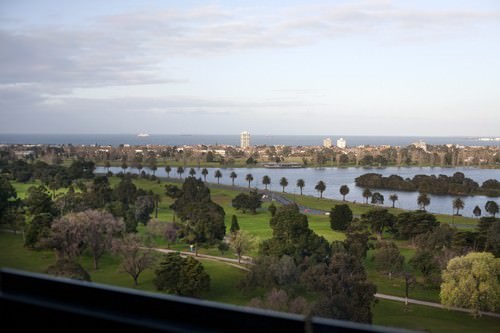 Once you've checked in and left your luggage in a heap on the floor of your apartment, it's time to get out and take a look at some of my top things to do Melbourne. The CBD is a great place to start, as it really does have everything you'll need. With so many cafes, shops, museums, expos and wine bars you could easily spend the day enjoying all the finer things Melbourne has to offer.
Below I have provided my list of top things to do in Melbourne.
Top Things To Do Melbourne
Vintage City Circle Tram
Cocktail Bar or Wine Bar
Chapel Street Shopping
St Kilda Beach
Vintage Shopping in Fitzroy
Prahran Markets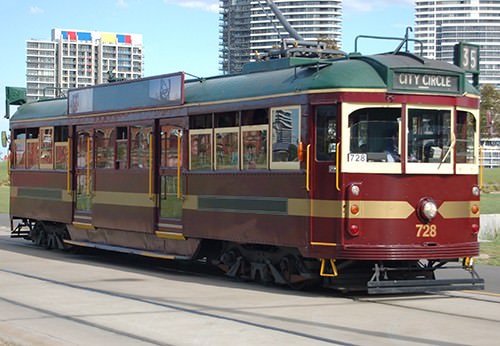 1. Vintage City Circle Tram
A gorgeous vintage style tram operates within the Melbourne city circle. The tram adds loads of charm and character to the CBD and is a free experience. Running every 12 minutes it makes exploring all the regular tourist spots such as St Paul's Cathedral, the Melbourne Aquarium and the Old Melbourne Gaol.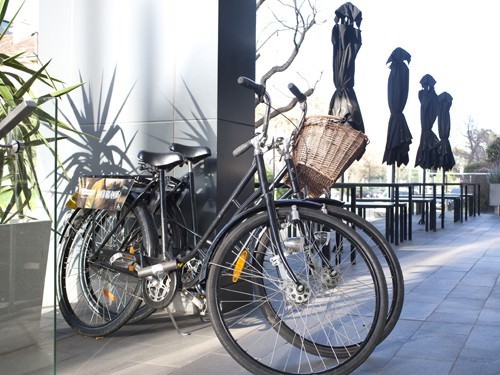 2. Cocktail Bar or Wine Bar
From businessmen and women to hipsters, the vast array of inhabitants of this city really gives Melbourne its edge. Melbourne's culture has a number of different influences and certainly has a European charm, with its fabulous café culture, and with all the taste tingling food on offer, you will be hard pressed to find an eatery which doesn't have a top barista. Equally, so mixologists have their own take on classic cocktails and beverages. It would be remiss not to indulge in a drink or two at hipster bar or trendy inner city wine bar.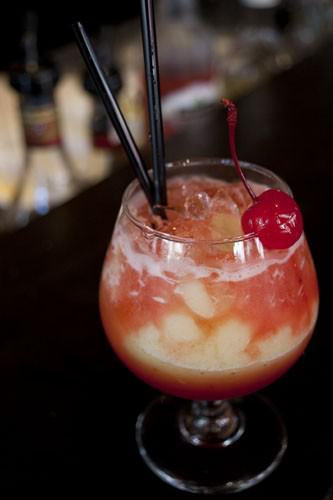 3. Chapel Street Shopping
Outside of the CBD, there are a number of suburbs that every visitor should take a look at. Chapel Street features the best of Melbourne's fashion shopping. There is a host of shopping experiences to be had, from exclusive upmarket designer fashion stores to those with more affordable price tags. Start at the chic, South Yarra end of Chapel St and work your way down to a style and price that suits your budget. Once evening falls you will find that the area also has some amazing food options.
4. St Kilda Beach
In the same general direction as South Yarra you will find St Kilda. St Kilda is a beautiful beachfront suburb and home to many of Melbourne's visitor attractions including Luna Park. The main street here to visit is Fitzroy Street. Fitzroy street is lined with pubs, cafes and restaurants most of which have alfresco dining on the wide street.
St Kilda is always a busy and bustling place but down on the beach, you feel like you're a million miles away from the hustle of city life.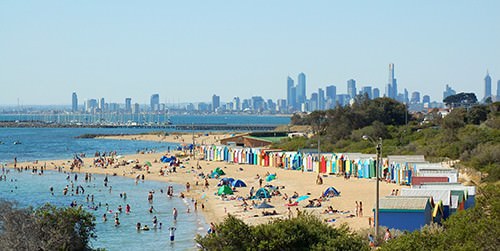 5. Vintage Shopping in Fitzroy
A mistake would be to stop shopping now and miss out on the northern suburbs of Melbourne. Fitzroy has a completely different feel, it's where Melbourne's alternatives live, shop and breath. This inner-city suburb is where you will find out what is cool… and what is NOT! Wander along Brunswick Street and you will notice a host of vintage clothing stores, second-hand bookshops and hipster bars.
It's fun just to take a seat at an alternative style cafe, order a vegan, GF, Paleo drink, and then just people watch.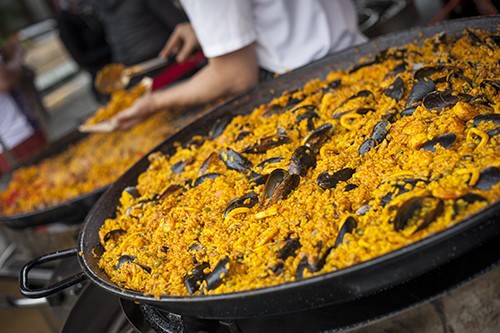 6. Prahran Markets
If you love your food as much as I do you also can't miss visiting the Prahran Markets. This market Melbourne's oldest and in my opinion the most delicious markets.  You will find everything here including heirloom produce, hard to find speciality items, delicious cheeses and small goods, artisan products and certified organic fruit and vegetables.
The Prahran Markets isn't all about the grocery shopping. Follow your nose for some amazing food stalls and make sure you bring a healthy appetite. There are so many amazing food choices, I just wish I had more belly space.
I hope I have given you a starting point the next time you visit Melbourne with my Top Things to Do in Melbourne Tour Guide. These are just some of my favourites but Melbourne has so much more to offer.
Why not consider taking a Gourmet bike ride? Here are three great bike rides in Melbourne.