After a recent trip to the Yucatan Peninsula in Mexico, I have put together a list of my top 10 things to do in Mexico if you're holidaying on the Maya Riviera. Honestly, there are so many things so do in this area you'll want to make sure you allow enough time to get through everything on my list, and still have time to relax and sip cocktails on a beautiful white sand beach.
Top 10 Things to do in Mexico
1. Chichén Itzá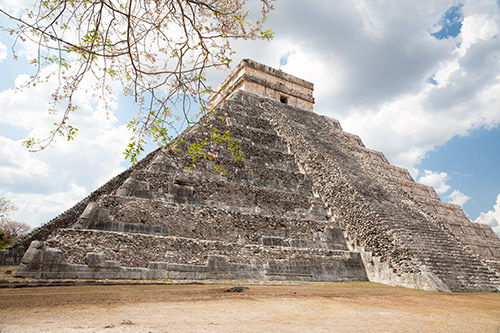 As one of the new seven wonders of the world this has to be top of my list. Chicken Itza is one of the most famous and best preserved Maya sites in Mexico. With over 1.2 million visitors every year, it can get crowded but it's awe inspiring. You can organise a bus tour or drive yourself to the ruins. Tour guides at the ruins give a great commentary on the history of the site. If you're on a self drive holiday consider staying in one of the small towns nearby. This will allow you to arrive early and miss some of the crowds and the midday sun.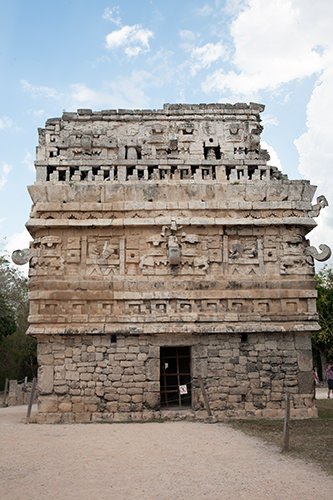 2. Enjoy a Mojito at Playa del Carmen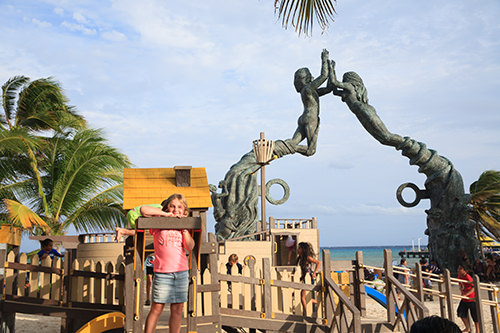 Locally the town is known as Playa, and it's a trendy seaside town which is full of personality. The most popular spot in Playa is, Quinta Avenida (5th Avenue).  This is a pedestrian-only street which is home to most of the trendy clubs, cafes and restaurants.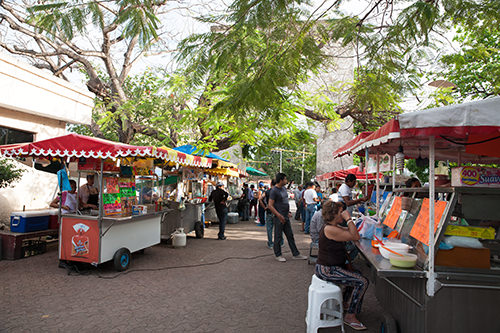 You will also find stalls lining the street which have cheap Mexican jewellery and souvenirs. As you move closer to the seaside at Playa del Carmen you will find more markets stands lining the street selling Mexican food and refreshing fruit drinks.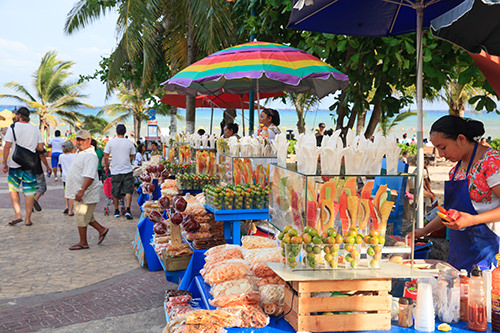 One of the highlights of the day for us was sitting at Loco Mexico Bar & Restaurant drinking cocktails. We watched the Danza de los Voladores (Dance of the Flyers), which is a traditional Mexican pole acrobatics performance and the children played in the playground.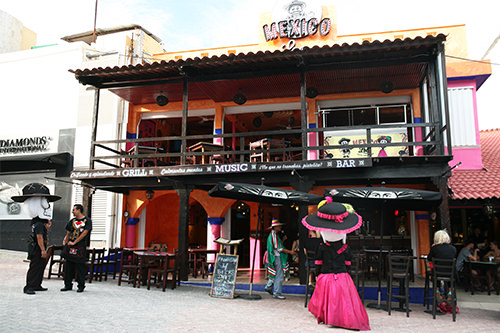 For those wanting some nightlife there are plenty of nightclubs and the place has a real party vibe.
3. Tulum Ruins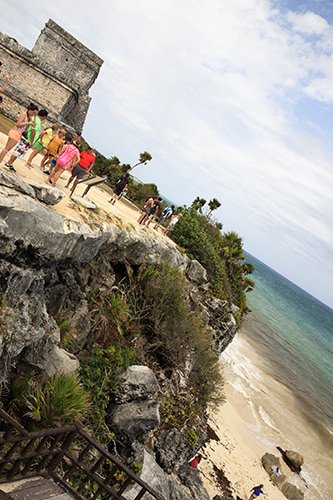 Tulum is home to one of the most picturesque of the Mayan ruins. The Tulum ruins are situated on a tall cliff facing toward the Caribbean Sea. It was the only ruin to have been located on the coast and was an important trading sea port. Tulúm is the Yucatan Mayan word for fence or wall. The hub of the ancient civilisation was within the fully walled  The walls surrounding the site allowed the Tulum fort to be defended against invasions.  There is a beautiful beach at the base of the cliff so bring your swimmers and take a refreshing dip in the Caribbean Sea. Read more about our trip to the Tulum Mayan Ruins.
4. Snorkelling at Cozumel
Cozumel is an island just off Playa del Carmen and is one of the best snorkelling and scuba diving destinations in the western hemisphere. The Cozumel reef system is part of the Mesoamerican Barrier Reef System and is the second largest coral reef system in the world. The water is warm and crystal clear and coral reef surrounds most of the island.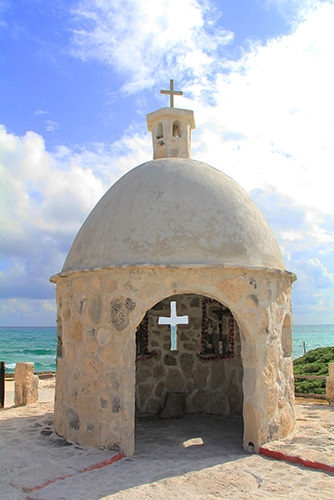 Although, diving and snorkelling are the main reason travelers visit Cozumel hiring a bike and exploring a little more of the island will take you away from the tourist traps. The island has plenty of deserted beaches and stunning scenery. There is even a small Mayan ruin.
5. Visit a Cenote
A cenote is a natural sinkhole that exposes the groundwater. Its caused by rainfall eroding the surface limestone bedrock which in turn exposes the groundwater underneath. In ancient Mayan times the cenotes were used for sacrificial offerings and as a source of drinking water.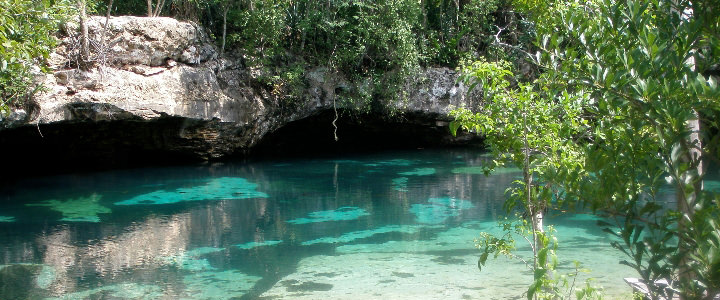 The Yucatán Peninsula has more than 7000 Cenotes. Cenotes are great places to cool off and swim away from the suns hot rays. The water is crisp and clean and rich in minerals. Some have elaborate caves systems or are hidden in jungle like terrain.
Most of the Cenotes are very cheap to visit and usually only cost about $8 per person. You should bring towels, swimmers and snacks as this is a natural environment and there usually aren't a lot of facilities. Some of the most popular cenotes are; Cenote Yokdzonot near Chichén Itzá, Cenote Dos Ojos (Two Eyes) and Gran Cenote near Tulum and Cenote Azul near Playa del Carmen.
6. Mexican Cooking Class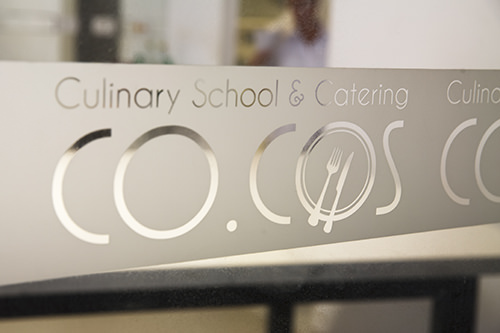 Whenever we visit a country I like to take some local cooking classes. It's a great way to get a real "taste" for the country. This is how I discovered that not all Mexican cuisine is taco's and burritos. Each different Mexican region has foods and cooking styles specific to that area.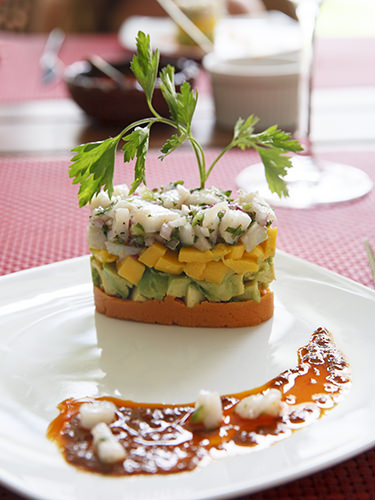 In the Yucatan Region the food is influenced by Mayan style cuisine and seafood.  CoCos Culinary School is located in Playa Del Carmen. During our time in this Mexican cooking class we learned to how to prepare 3 dishes and were given the recipes for each dish.
7. Mezcal & Tequila Tasting Class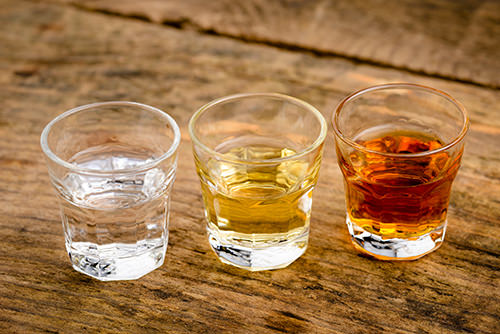 What is the different between Mezcal and Tequila? Until I did a class I had no idea! I was also under the impression that the Mexicans invented the "lick, sip, suck" drinking game. This is also completely false. If you want to learn more about the REAL Mexican drinking etiquette and what the Tequila worm is all about, take the time to find a reputable Tequila Appreciation class. Here is the story I wrote on my Tequila Tasting Class.
8. Swimming with Turtles
There are so many opportunities to swim with wild dolphins or sea turtles in Mexico. My favourite is located in Akumal. This area is turtle paradise due to the abundance of sea grass along that stretch of the riviera coastline. There are many tour operators selling the opportunity to swim with the turtles but don't be fooled. All you need is a snorkel and mask which you can hire from a nearby dive shop. The snorkel gear and a locker cost just 20 peso!Once you enter the water you will find yourself face to face with turtles swimming in their natural habitat. The bay is full of other sea life, alongside the Loggerhead Turtle you may also see Sting Rays and squid.
9. Visit a Nature Park
I'm sure by now you are noticing that this part of Mexico is all about eco-tourism. A trip to one of the area's Nature Parks is another must on my list of top things to do in Mexico. These parks combine an enjoyment of the natural environment with fun activities such as rafting, snorkelling and exploring caves.
Xel-HaXel-Ha Natural Park is one of the largest park of this kind. It offers some of the best cave snorkelling in the area. Visitors swim with hundreds of tropical fish and over 90 marine species which inhabit the caves and cenotes. The caves and lagoons are fed by the ocean so there is a blend of fresh spring water and sea water. Xel-Ha is an eco-archaeological park south of Cancun and is a full day trip. Either drive yourself or book a tour bus.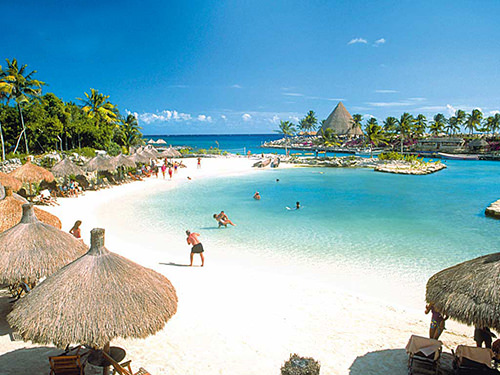 In Xcaret is also located in an area with stunning natural beauty. Green jungle combines with the turquoise color of the ocean and soft white sand beaches. Xcaret is located on an ancient archaeological site. The park shares Mexico's culture and traditions in the performances such as the rite of the Papantla Flyers or the Day of the Dead Festival.
Guest can snorkel, swim with dolphins or sharks or dive into beautiful natural sinkholes. If floating down the lagoon on a giant tyre is more your speed then this is the place for you. There is even a replica of a Mayan village and a cave full of bats.
10. Adventure Parks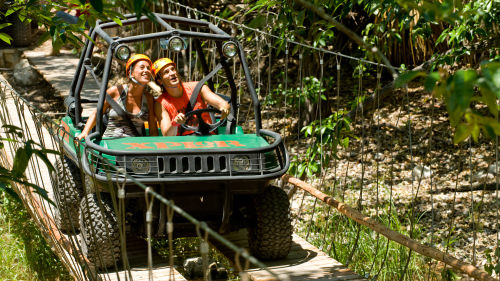 The thrill-seeker is also well catered for in the Yucatan Penisula. Xplor is an adventure park which is located just 5 minutes from Player Del Carmen. At Xplor there's heaps to do. Adrenaline junkies can zip above the tree tops and from bridge to bridge on 13 different zip-lines. When soaring with the birds get too much then hitch a ride in an amphibious vehicles and traverse the jungles below. There are rafts to float down the lagoons on and opportunities to swim in underground rivers. This park is best described as "Nature meets Adventure".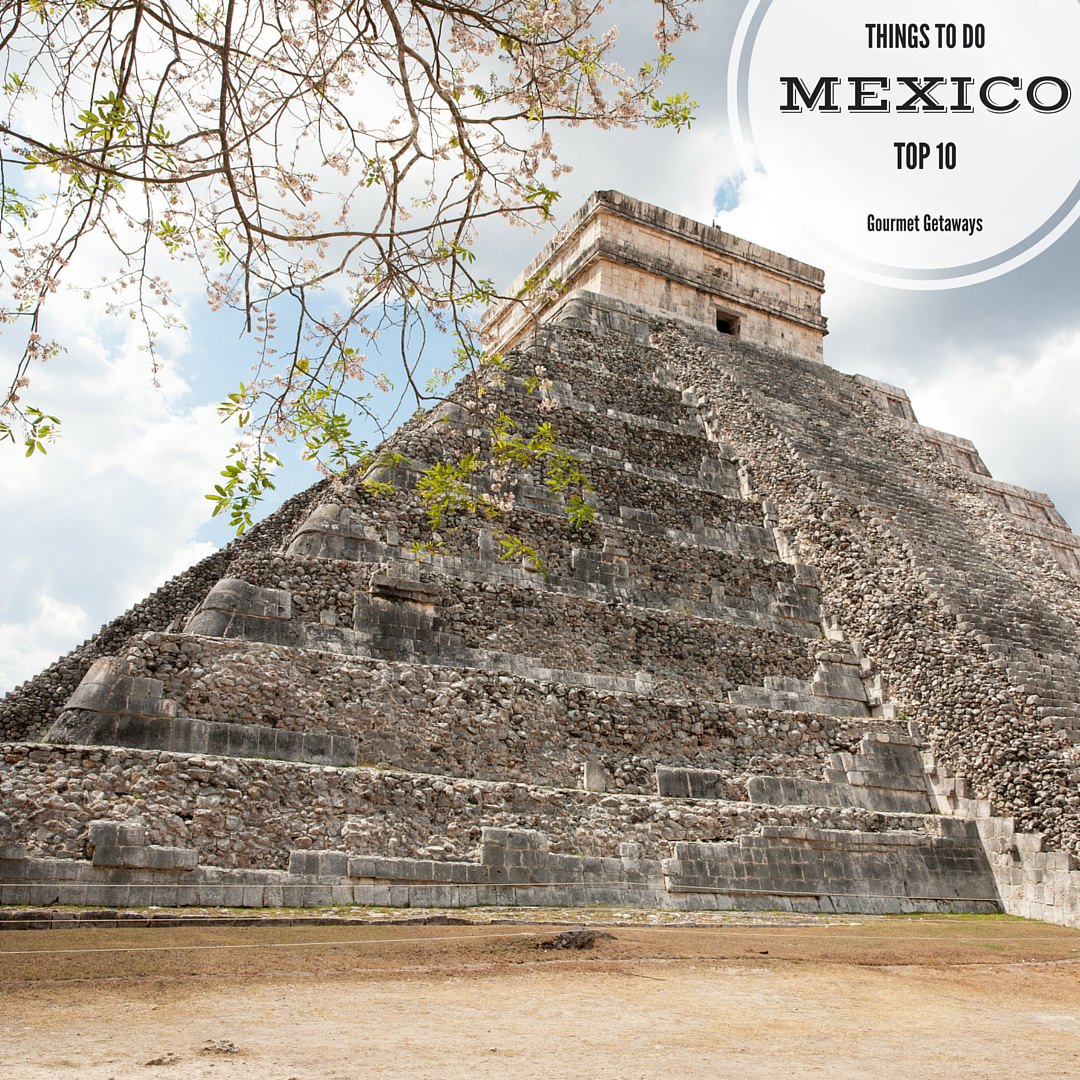 So there we have it, my list of Top 10 things to do in Mexico! Have I missed anything? Please let me know if you have something to add to my list.