What are the Top 10 things to do in the Hunter Valley?
Good morning readers, I hope you have been enjoying our Gourmet Getaways Hunter Valley series.  Mr GG, Alesah & myself have had a great time putting together these stories.
If you have been reading our  updates I am sure you have noticed the Hunter Valley has so much to offer.  With gorgeous luxury accommodation, quality vineyards, gourmet cafes, and modern innovative restaurants the area makes an ideal romantic getaway.
As the series draws to an end I wanted to remind you that the Hunter Valley isn't only for the wine connoisseur, there is so much more to offer.  Take a look at this list we have put together.
Top 10 Things Hunter Valley
1. Hunter Valley Cheese Tasting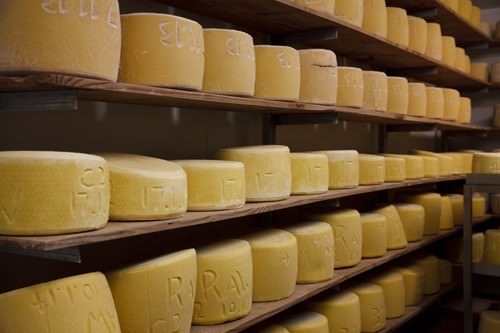 We visited three local cheese making outlet which offered tastings to the public. I think it would be very difficult to choose a favourite so you may have to visit all three.  Each of these stores also sells crackers, deli items, condiments and platters if you wanted to purchase some products for a picnic.
The Hunter Valley Cheese Company
McGuigans Complex
McDonalds Road, Pokolbin, 2320
The Smelly Cheese Shop
Shop 3, Pokolbin Village
2188 Broke Road , Pokolbin NSW 2320
Binnorie Dairy
Tuscany Wine Estate Corner of Hermitage Rd. and Mistletoe Lane Pokolbin, 2320, NSW, Australia
2. Hunter Valley Cooking Classes
The Verandah Restaurant Paella Class in the Hunter Valley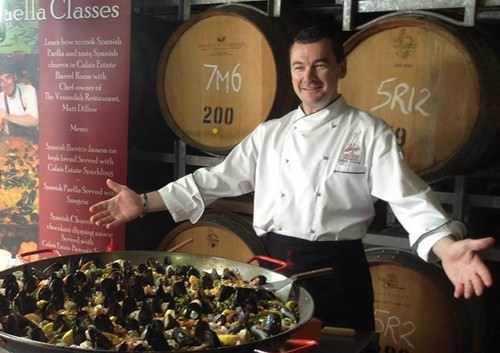 The Verandah Restaurant offers a hands-on Paella Cooking Class.  You will learn to cook a Spanish Paella, tasty Spanish churros and make Sangria with owner Matt Dillow.
151 Palmers Lane, Pokolbin NSW 2320 Ph: 02 4998 7231
Tuscan Wines Estate Cooking Classes
Cnr Mistletoe Lane & Hermitage Road, Pokolbin NSW 2325 Phone: 02 4998 7288
3. Chocolate Tasting – Hunter Valley
Chocolate lovers will be pleased to know that the Hunter Valley has some wonderful chocolatiers. Not all stores offer chocolate tasting but it is worth doing the rounds and finding some new sweet treats.
I think my favourite was the Sabor Chocolate Bar, but when I'm trying to pick favourites amongst sweets it's HARD! They are all delicious!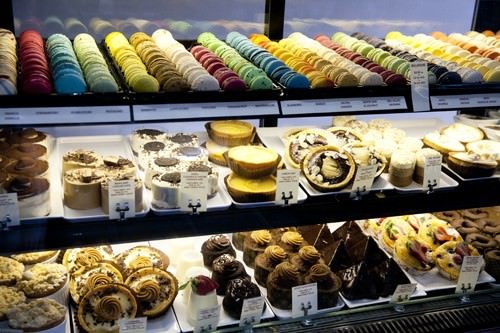 Hunter Valley Chocolate Company
The Hunter Valley Chocolate Company has three outlets in the area. Below is their factory outlet store.
"Twenty-3-Twenty" Chocolate & Fudge Factory
2320 Broke Road, POKOLBIN NSW 2320
Sabor Chocolate Bar
This cafe features beautifully made chocolates, truffles, macarons and desserts. It's the ideal place to sit and enjoy a coffee and chocolate fix.
319 Wilderness Road, Lovedale (adjacent to the historic Gillies Bridge)
4. Hot Air Ballooning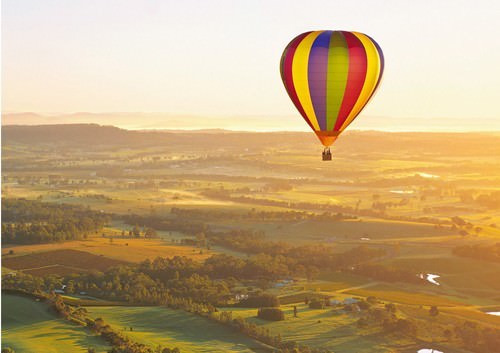 Time to shake off those cobwebs and soar to new heights! Take off on a balloon flight and see the picturesque Hunter Valley from a unique vantage point. There are three operators offering various packages to visitors.
Balloons Aloft
Corner Broke Road & Wine Country Drive, Pokolbin. NSW, 2320
Phone: 1300 723 279
Cloud 9 Balloon Flights
227B Annangrove Rd, Annangrove NSW 2156 Phone: 1300 555 711   Mobile: (040) 7867 776
5. Day Spa – Couples Massage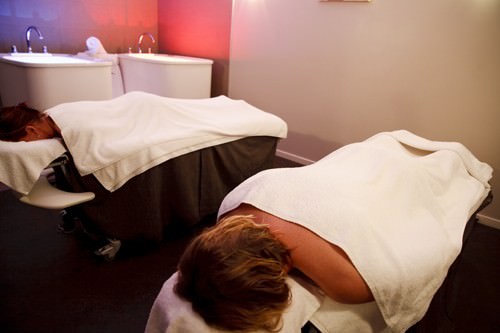 Relax and enjoy a couples massage, or your favourite day spa treatment in luxurious surroundings. Regular readers would know that Mr GG and I experienced the luxurious Chateau Elan Day Spa during our Hunter Valley escape. I thoroughly recommend readers make the time to pamper themselves.
Chateau Elan Day Spa
 Vintage Drive, Rothbury, NSW 2320 Australia Phone: 02 4998 2500
Tea Tree Day Spa
Crowne Plaza Hunter Valley 430 Wine Country Drive, Lovedale, NSW, 2325 Phone: 02 4991 0959
6. Pack a Picnic with Cheese & Condiments Purchases
As I mentioned previously there are so many places selling delicious local produce including cheese and deli items, that it would be a shame not to pack a picnic and enjoy the outdoors.  I would also recommend adding a bottle of a local wine to the picnic basket.
 Oakvale Wines
At Oakvale wines you will find picnic tables, gas BBQs and children's playground.
1596 Broke Road, POKOLBIN NSW 2320
Hunter Valley Gardens
Visit the Hunter Valley Gardens and find a romantic spot to picnic or make use of the BBQ facilities
Broke Road Pokolbin, NSW 2320 Australia
Astilles Picnic Area
If you're looking for a National Park Picnic area Astills is located in the Werakata National Park Hunter Valley. Picnic tables are sheltered under towering gums in this grassy clearing.
Directions:
From Cessnock, follow Kurri Road towards Abermain. Turn left onto Old Maitland Road Turn left onto Ironbark Lane and follow the signs to the picnic area
7. High Tea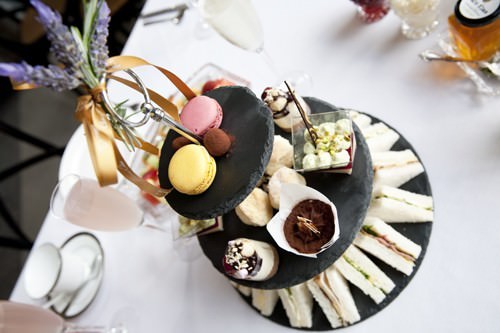 High Tea is a most elegant indulgence, and one of my favourite activities when I am planning a romantic getaway. It's also a great activity for a hens party or just a catch up with the girls.
Cafe Elan
I have experienced the luxury of Cafe Elans High Tea with hubby and enjoyed it so much I had to return. I decided the Carlyle girls needed a catch up, and we had four generations of family at Cafe Elan for a sweet treat and some bubbles.
Vintage Drive, Rothbury, NSW 2320 Australia
Phone: 02 4998 2500
Peppers Convent High Tea – Restaurant Eighty-Eight
Halls Road, Pokolbin, NSW, 2320 Phone: 02 4998 4999
8. Wine Tours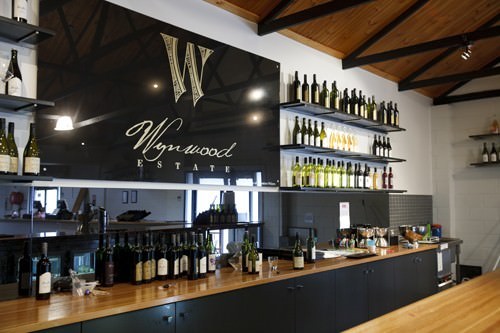 Naturally whilst visiting the Hunter Valley you have to consider a wine tour.  Vineyards offer cellar door tastings and sales.  Take a look at the suggested Hunter Valley Wine Tour itinerary.
9. Golfing Getaways
The Vintage Golf Course
The Vintage Golf Club has an 18-hole golf course which was designed by Greg Norman. This would be a great course to try out while the partner is enjoying a treatment at the Day Spa with a glass of bubbles. Oh, and the course has been ranked as one of the best in Australia.
The Vintage Golf Club  Vintage Drive, Rothbury, NSW 2320 Australia Ph: 02 4998 2208 
Hunter Valley Golf
The Crowne Plaza resort is surrounded by the Hunter Valley Golf course. A scenic 18-hole championship course which features undulating hills, picturesque lakes and lush greens. Another great place to catch a round of golf whilst the partner is enjoying a day spa treatment.
Crowne Plaza Hunter Valley
430 Wine Country Drive, Lovedale, NSW, 2325,  
Cypress Lakes Golf Course
The hunter Valley has its share of championship courses. The Cypress Lakes Golf Course was designed by Steve Smyers of Florida and is another of Australia's top courses.
 15 Thompsons Road, Pokolbin, NSW 2320
Phone: 1800 886 091
10. Beer and Brewery Tasting
So finally we come to beer.  The Hunter Valley isn't only about wine and vineyards. The beer is kind of special too!
Lovedale Brewery
This award winning brewery and bar is located in the Hunter Valley. Patrons can sample a tasting board of the breweries beer as they watch the beer wenches prepare tend the batches behind the glass paneled brewery. Don't forget to order a Porters Pie while your there. After sampling the beers on offer I think this is a must do!
So there we have my top 10 things to do in the Hunter Valley!
It certainly doesn't end with these ideas. These are just the tip of the iceberg for such an amazing and diverse region. Don't forget to check out the Hunter Valley Festivals and visiting performing artists.
I have also saved a magnificent restaurant review for last, so stay tuned for the Roberts Circa 1876 Hunter Valley review.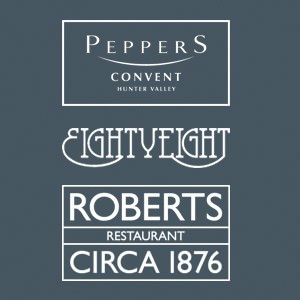 I would like to once again thank our lovely sponsors who have shown the Gourmet Getaways team a fantastic time during of Hunter Valley series.
If your looking for Accommodation you can't go past the Crown Plaza Hunter Valley