I always enjoy our Balinese holidays.  We find there are a few things we always make sure we do while we are in Bali. This got me to thinking, What are the Top 10 things to do in Bali?
I have made a list to help you plan your own Bali holiday.  Depending on the amount of time you have available, and where you are staying this could be used as an 8 day holiday itinerary.
So what are my suggestions for Top 10 things to do in Bali? These ideas are in no particular order.
Top 10 Things To Do In Bali
No 1. Balinese Cooking Class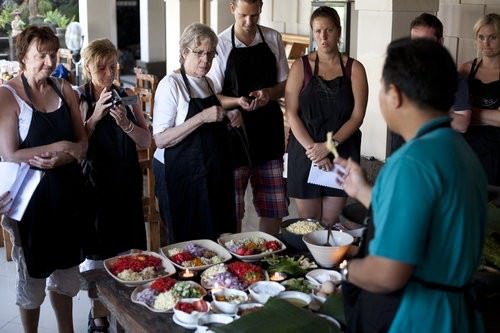 There are some great Balinese cooking classes which include a market tour. Introduction to the unique Balinese ingredients.  Hands on cooking and best of all a delicious feast once the cooking is complete.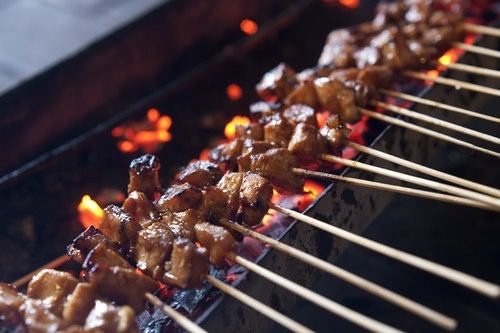 Here is a list of classes I can recommend from attending on previous visits.
Paon Cooking Class – Ubud
Casa Luna Cooking Class – Ubud
No 2. Monkey Forest Ubud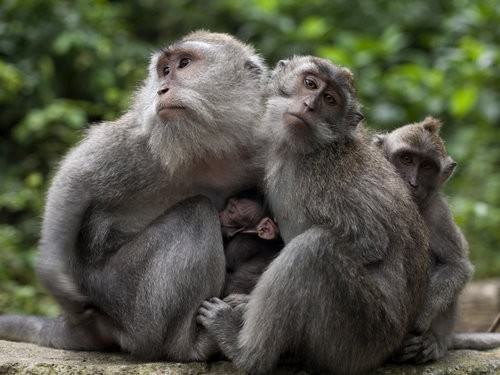 We have visited Monkey Forest in Ubud twice now.  If you have children you really must take them to see the monkeys. Please be careful as the monkeys are not tame and MAY bite. There are banana's for sale at the entrance if you would like to try your hand at feeding them.
No 3. Shopping in Semiyak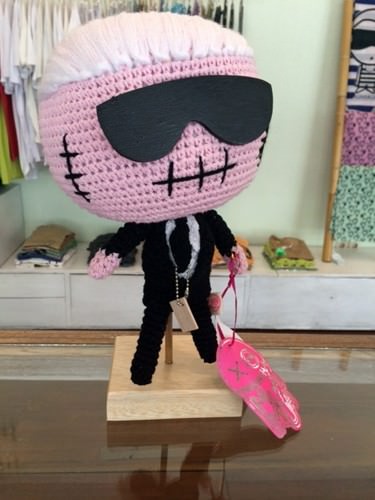 Yes it's touristy and not as cheap as Kuta but there is a certain level of sophistication to be found in the Semiyak boutiques.  You won't find Bingtang shirts in these air-conditioned shops.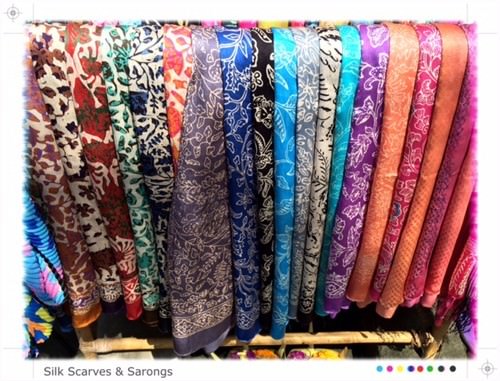 You will find some interesting brands from small designers both local and international.  Prices vary considerably, ranging in price from what you would expect to pay in Australia to quite expensive.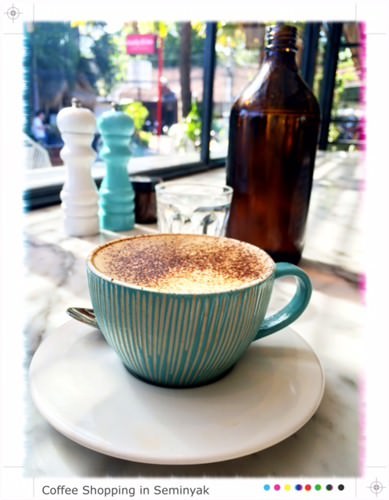 Once your shopping is done stop off at an air conditioned cafe for a coffee or delicious fruit smoothie.  Sisterfields makes an amazing Banana Smoothie.
No 4. Kuta
You have to go to Kuta just to say you have done it.  Check out the cheap, knock off brands, haggle with the hawkers. Then leave and find somewhere quieter to enjoy the rest of your holiday.
No 5. Tanah Lot Temple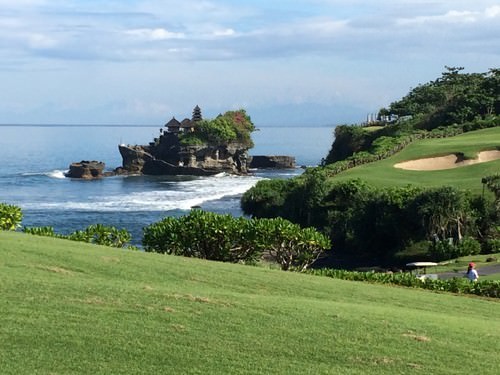 There are many temples to visit in Bali. One of the more picturesque is the Tanah Lot Temple, perched on a rocky island.  It's easy to get to by walking, and sunset is the best time to visit.  There's a large local market at the top of the hill with cheap Balinese food. Nasi Goreng served with chicken satay sticks will cost about $4.00. If your looking for a cheap Bingang shirt or a pair of thongs there are also plenty of these to choose from in the tourist stands.
No 6. Yoga Class
Add a little zen to your life with a soothing yoga class. Most classes can be found in Ubud, my favourite is the Yoga Barn.  Even if you haven't tried yoga before this is the perfect place to relax and find some inner peace.
No 7. Surf Lesson or Board Hire
Surfing in Bali is just one of those things everyone should cross off their list.  Whether you choose to hire a board or take a lesson there are plenty of breaks to choose from.  Kuta, Semiyak and Echo Beach are a few spots to think about. Perhaps also think about a trip to Uluwatu to watch some of the pro's.
No 8. Day Spa Treatments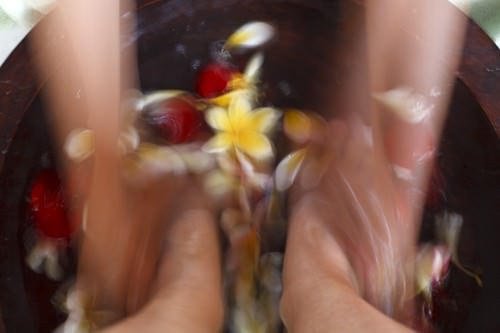 Enjoy a one hour Balinese massage from just 50,000 Indonesian Rupiah ($5.00). Prices vary all over the island but between $5.00 and $10 for a massage is average.  Choose somewhere air-conditioned for your comfort.  Expect a cool cloth on arrival and a full hour of bliss. At these prices we usually squeeze in a massage or pedicure most days. Try a different day spa each visit until you find a favourite.
No. 9 Cocktails at Sunset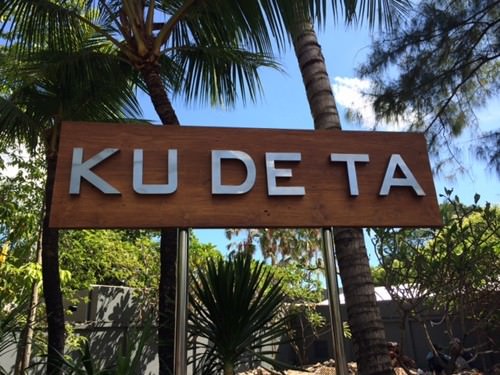 So many beautiful places in Bali to watch the sun setting and enjoy a cocktail. One of my favourites is KuDeTa at Semiyak.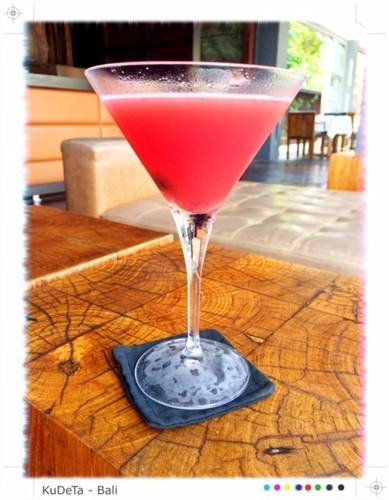 It's location on the beach with plenty of relaxing sofas, cocktail bar and DJ make it a good choice.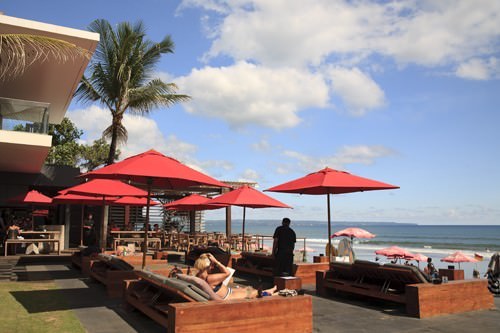 No. 10 Seafood on the Beach @ Jimbaran Bay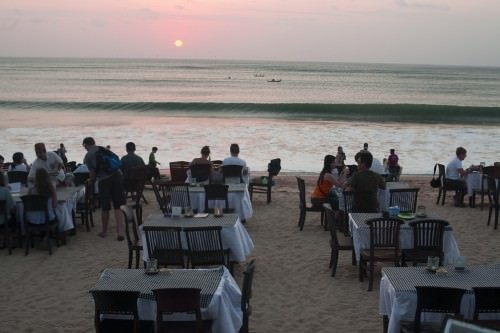 This is a must for every visitor on every trip to Bali.  We usually save it for our last night in Bali.  Sitting on the beach and saying good bye to the setting sun whilst enjoying our choice of freshly BBQ seafood.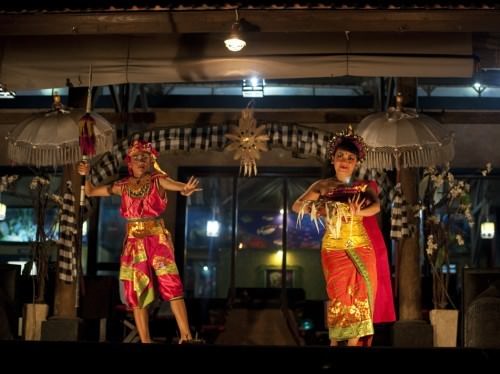 Some of the restaurants have dancers after dark to further entertain the diners.
There you have it, my top 10 things to do in Bali.
Do make sure you spend some quality time in Ubud.  Ubud is slightly quieter than Semiyak, and being in the mountains, also slightly cooler than other popular areas.