I love cruising! Although, I admit, our first cruise really did not start off well. We made every rookie mistake a first time cruiser could make. Luckily, we regrouped and found our happy place onboard the cruise. If only someone had shared some of these tips for first time cruisers with me, we may have had a less eventful start.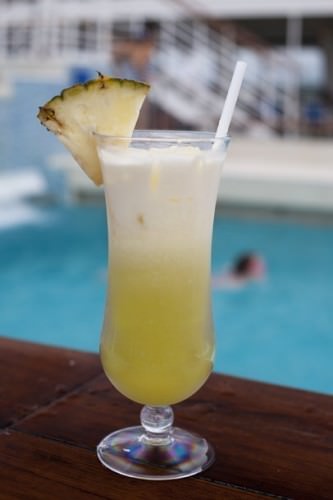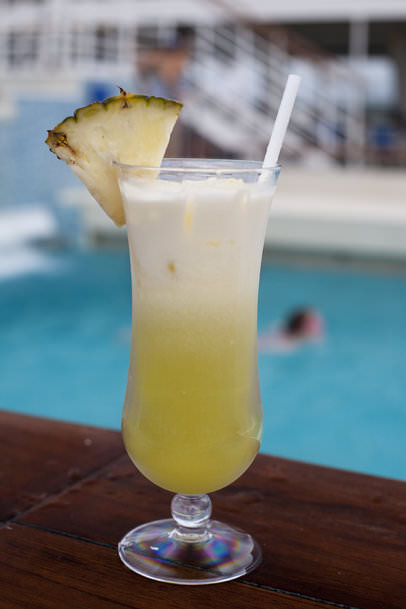 My first admission… I wasn't prepared for my cruise, so watching 2000 people board the ship was a bit of a shock. After all, where do all these people go? Most ships are only the length of 2 football fields. I had been expecting a dreamy, quiet holiday with peace, tranquillity, and privacy.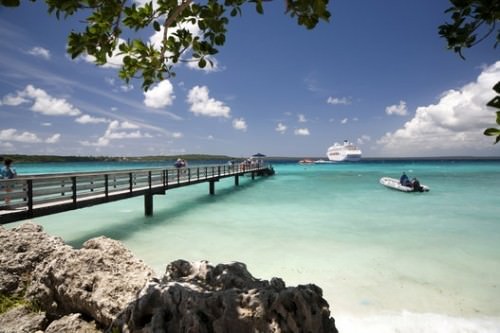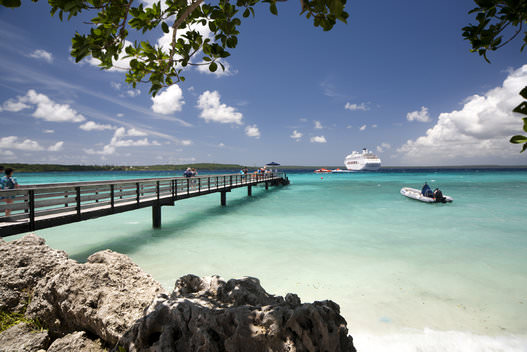 What I experienced on the first day was a packed departure lounge at the port, long queues for lunch once we arrived onboard, and people everywhere! There were more long queues at the ship's reception desk. We (like everyone else onboard) needed to provide reception with a credit card for our onboard charges. We only discovered this when we tried to purchase a drink!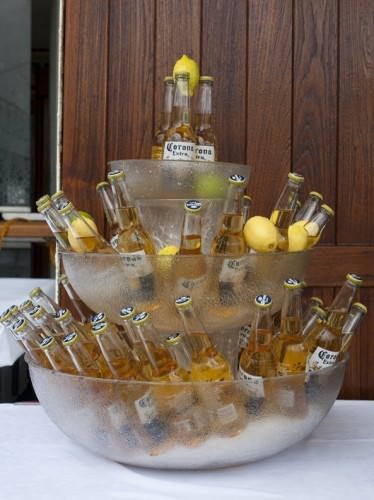 After those unexpected delays, we then found ourselves deck-side standing elbow-to-elbow with other "lost" first time cruisers. We didn't even have a deck chair as there weren't enough onboard for everyone! We thought about sitting on the ground and letting the children swim, but discovered our bags had not been delivered to the cabin, hence we didn't have any swimsuits.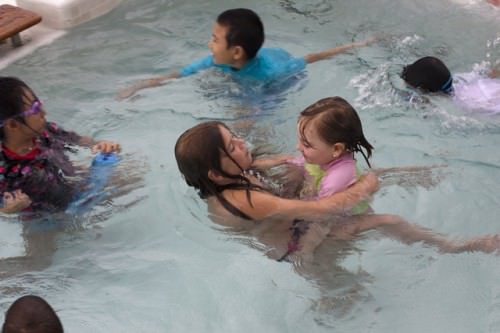 Sounds like a nightmare right? It was. In my story I called the ship a floating RSL!
Not kind, and not true. I ended up loving my cruise holiday. All our dramas could have been avoided if I had read these tips for first time cruisers.
Tips for First Time Cruisers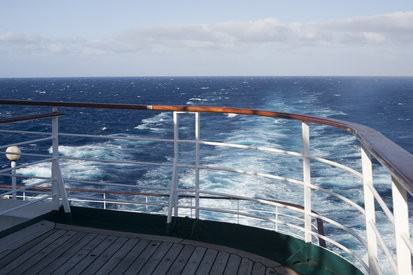 Before you Set Sail
Research your holiday. Most importantly take a look at the ship's fit out; each ship is fitted out differently. How many pools, restaurants, and cafes does it have etc. What price point and demographic is the cruise line aiming to attract.  Ships that are trying to attract families usually have a lower price point and cater more to children.  They might have water slides, kids shows, and lots of activities for kids. These ships will attract families, so if you're on a honeymoon or just retired, it may not be the best choice of ship, especially if you are vacationing during school holidays. Read more on how to choose the right cruise holiday here.
Negotiate a cabin credit – Sometimes getting the cheapest price isn't the only option. Once you've negotiated the best price on your cabin, try to talk the travel agent or cruise operator into providing a cabin credit to spend onboard. This will allow you to order drinks from the bar immediately, without joining the huge line at reception of those needing to provide a credit card.
Travel Arrangements Pre-Book any other travel arrangements early so you have more choices. You may want a hotel close to the port terminal, or a morning flight. So remember to book flights/ or longterm vehicle parking, accommodation, and transfers to the ship, early. Have them all arranged to coincide with your own personal boarding time. If you have flights booked, make sure you leave ample time for delayed flights and any other mishaps.
Check Your Cruise Profile Page –Visit your cruise webpage and access your personal dashboard. Make sure all your particulars are correct. If your boarding time is changed, or there are any last minute embarking upgrades, you want to be easily contactable.
Customise Your Boarding Time – Boarding times are staggered. You will be allocated a specific boarding time, or if you prefer you can log in to your cruise dashboard and select a boarding time that suits your needs.  This is a great tip if you want to avoid an early cruise check-in which may require an overnight stay in a hotel.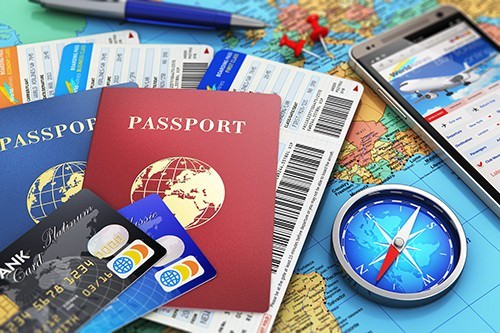 Passports & Visas– Don't forget if you are doing an international cruise you will need your passport and any applicable visas. Passports need to be valid for 6 months after the expected return date. In most cases passports are not needed for open water cruises where there isn't an international port stopover.
Print all your holiday documentation – Print everything, eTickets, baggage tags, flight itinerary, boarding passes, hotel reservations etc. Remember to bring your travel insurance documentation and any other paperwork with you when you board. Photograph your documents in case something gets lost.
Baggage Tags- You will need to complete the baggage tags and attach them to your bags prior to arriving at the port.
Vaccinations- Check with your doctor if there are any recommended vaccinations for the ports you will be visiting.
Travel Insurance – Speak to an agent about travel insurance for the cruise.
Mobile Phone – Decide whether you need a roaming package for your phone. Remember your phone will only work when you are visiting a port. Whilst at sea your phone is only useful for things like listening to podcast, music, and taking photos. Perhaps you can live without phone calls for a week? If not, speak to your service provider before you leave.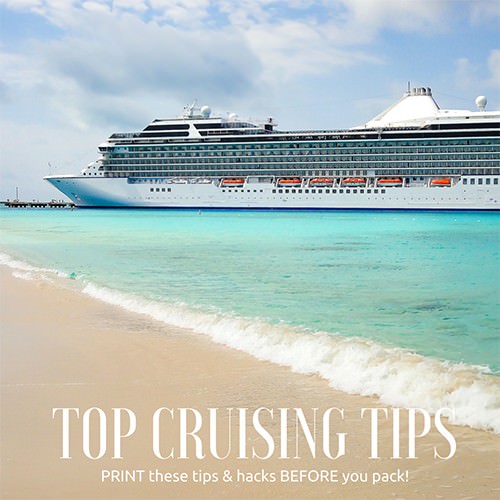 Packing for the Cruise
I have dedicated a whole story on this subject. Below is an overview, but please take a look at what to pack for your cruise holiday for a more comprehensive list.
International cruises have the usual Australian Customs regulations. Expect to have the same restrictions and searches as when you are embarking or disembarking port. Remember to pack accordingly. 
Maximum Luggage Allowance – You are permitted two bags per person. Each of the bags should be less than 140cm x 60cm x 40cm. This may vary between cruise lines, but believe me, if you each bring two bags of this size into a cabin there will be no room! Think small and pack light!
Bring a Carry On Bag – This bag will hold your essential first day items.
It can sometimes take quite a while for all the bags to be delivered to the cabins, so you may want to spend some time considering what you should pack in your carry on bag.
Tips for First Time Cruiser – Onboard
Avoid High Traffic Area on the first Day
A ship can hold up to 3,000 people. If everyone is on the main deck, in the main restaurant, or at reception, it is not going to be a fun start to your adventure on the high seas.
Avoid the buffet (aka, the feeding trough) at all costs on the first day. Choose the dining room if it's open, or one of the other included restaurants or cafes. Newbie cruisers tend to think these are paid restaurants and spend the first 3 days avoiding them. Try to eat before you board so you can take your time getting your bearings and choose somewhere nice to eat.
Know your ship and it's layout before you board – Instead of wandering around lost with the masses, take a look at the ship's layout in the days prior to boarding. Deck plans of all the ships are available online.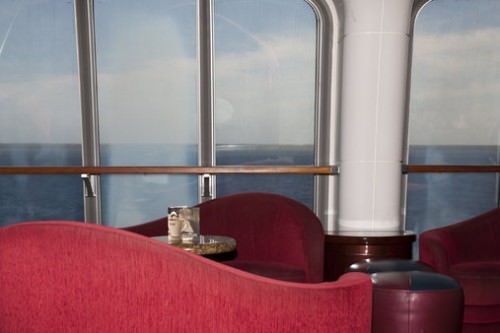 By researching your ship before you board you can guess where most people will be on day one and avoid those places. If you plan to swim on the first day, avoid the main pool and take a look at where the other pools are located on the ship.
If you're travelling without children, locate the "adult only" decks and plan to start your cruise there.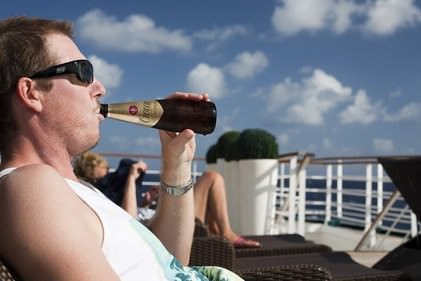 If you prefer a nice coffee over a cocktail, take yourself off to the paid café. This is the "not included" café. Here you will have to pay for your coffee. The trade off is that it's quiet and usually has the best view of the sea and the decks below. It may cost you $4 for a coffee, but I guarantee it's worth the little bit of cash to have a comfortable seat as you leave port. Also, most of the included casual coffee stations only serve Nescafe, and you might as well get the girls used to making your favourite coffee early in the trip.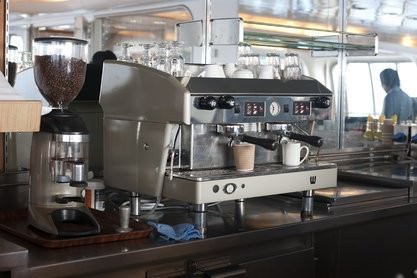 Research the Onshore Excursions – Make sure you check out the shore excursions before your cruise. Some ships only take excursion bookings prior to the ship's departure. Knowing which excursion you would like to join also ensures you pack the correct clothing and equipment for your expeditions.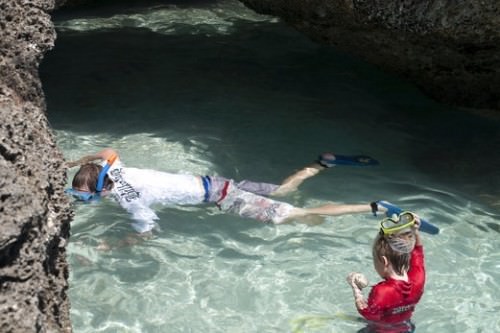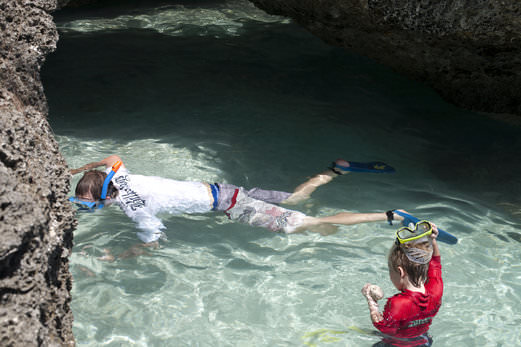 Check out the Cruise Newsletters – Each cruise will issue a daily activities newsletter. The first will be available at your cabin when you check in. Take your highlighter (did I tell you to pack a highlighter?), sit somewhere quiet (the café I told you about is a great option), and mark all the activities that interest you.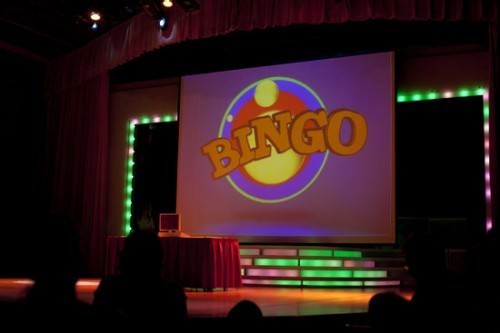 Each day you will find a host of activities that will be of interest. There is literally so much to do it will be difficult to prioritise. Each day you should look at the daily activity newsletter first thing in the morning, otherwise you may miss out on booking shows or classes.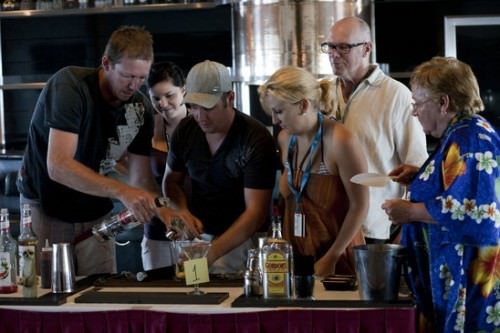 Personal Training Sessions – If you plan to join a personal training session you will need to book at the start of the cruise.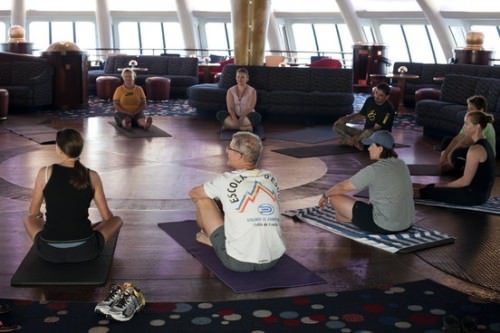 Fine Dining Restaurants – I think it's nice to take advantage of the fine dining restaurants onboard. These are not part of your inclusive package, but I feel they're an important part of the cruise. To ensure you are able to secure your preferred date and time for the reservation make sure you book early.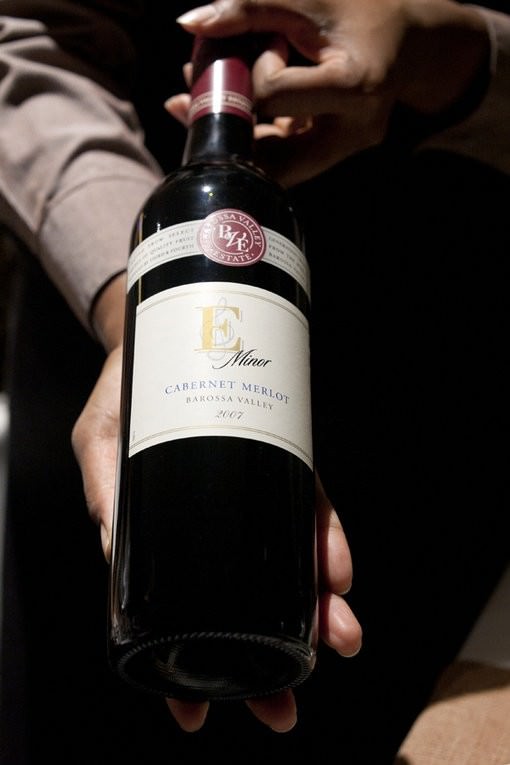 We found that days in which the ship docked at a port we were exhausted. Those days were usually full days of sightseeing and swimming. We always returned to the ship hot and tired. On those evenings all we wanted to do was have an early meal and go to sleep.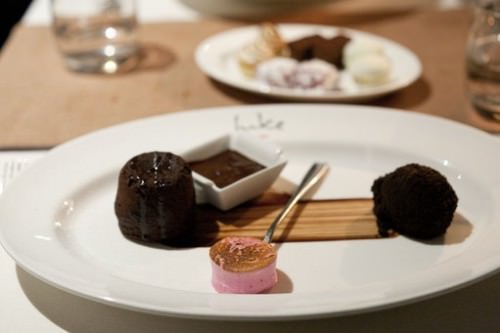 I would suggest booking your fine dining meals to coincide with your sailing days. If you have children make sure they are booked into kid's club for the evening. 
A Few More Cruise Tips
The Battle of the Cruise Bulge
Before I left on my first cruise I was warned I would put on at least 2 or 3 kilos. That may seem extreme for a 7 day cruise, but I promise, everyone I have spoken to has gained weight.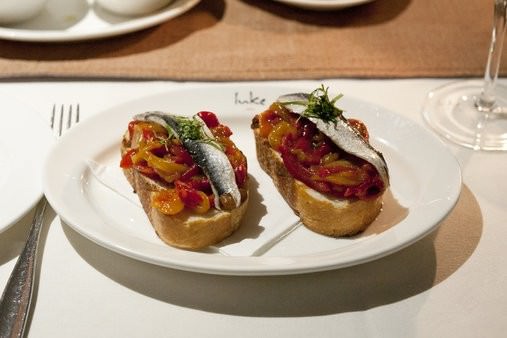 Cruises tend to revolve around consumption of drinks and snacks and mealtimes. You will be well fed with the most delicious meals. Seriously, how do you say no when a waiter wants to bring you an extra serve of prawns, or a chocolate lava cake to try after your cheesecake dessert. When amazing food just keeps appearing at no charge it's very hard to decline.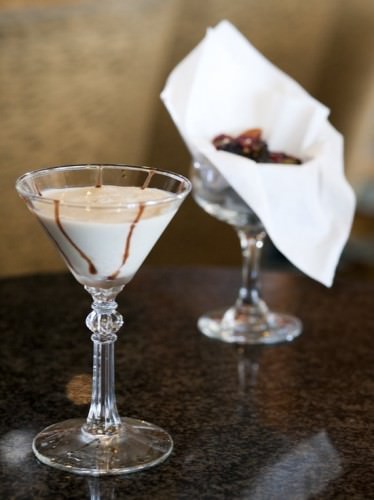 Book in for a daily PT session – It may not seem like something you would usually do in your everyday life, but give it a go. I can guarantee it will be the only ½ hour you will be truly active on the ship all day.
Free Morning Exercise Class –  Make note of the time for the free exercise classes and go! They're usually early morning. Mentally commit to attend all of them (hehe… It's not a big ask; there is only one per day).
Take the stairs – It's not a big deal so take the stairs. Do it EVERYTIME you need to change decks. Leave the elevators for the elderly.
These probably won't stop the cruise "spare tyre", but at least you're adding a little physical exercise to the day.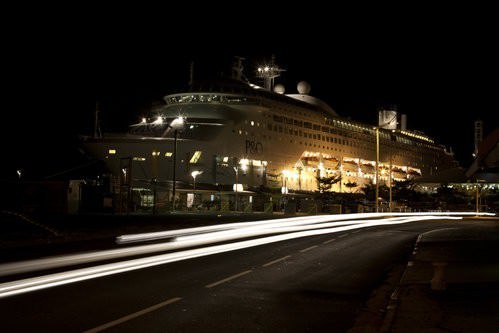 Set Your Watch to the Ships Time
Remember to set your watch to the "ship's time." As you go in and out of time zones, the ship's time will be a constant.
Make sure you set your watch to this time. Phones tend to switch to the local time. Be careful not to make a mistake, or you may be stranded without a boat or paddle. The ship departs all ports based on it's own "shiptime", NOT the local time.
Cruising Etiquette – Tipping
In Australia we don't tip, hence we find tipping awkward and uncomfortable. Thankfully, the cruise lines automatically tack on a 15 percent service charge to bar bills to provide for staff tips. Unless you feel the service was particularly amazing there's no need to add another tip on top.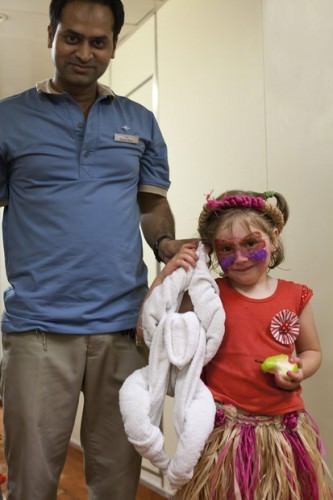 The exception to this is your cabin attendant. You will find you have your own housekeeper that spends all his/her day standing in your hallway and tidying up after you when you come and go. Initially I found this a little disconcerting. Each time I left the cabin things were moved, cleaned, rearranged, and tidied. Then I forgot my cabin key a few times. I started to like the fact that there was someone nearby who new which cabin was mine. Yep, I forgot… and he was always there to let me in.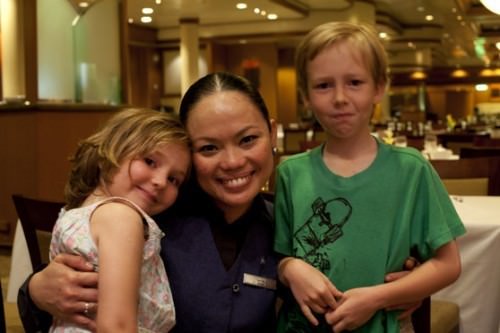 At the end of the cruise it is customary to tip your attendant. I have also heard of people bringing little gifts for their housekeeper. I think this is a nice gesture, but I also realise the staff are usually in much smaller quarters than the guests, and are usually at sea for 6 months at a time. So perhaps a special consumable gift may be nice to give?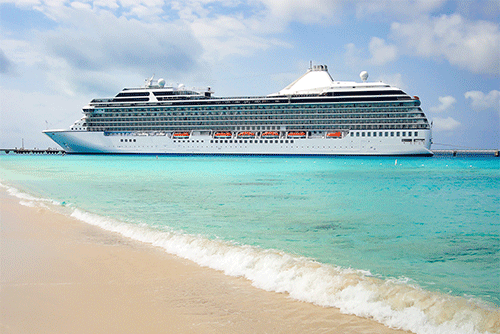 Armed with these tips for first time cruisers, a little specific cruise research, and some clever packing, I'm sure you will have a fabulous cruise holiday. If you're travelling with children take a look at this story written by Nicola aged 12. She shares her experience and some great tips for kids Cruising Papua New Guinea.
Have you cruised? Please share any other tips for first time cruisers.