Hi all teenagers heading for a cruise holiday, and hello to parents of teens. My name is Anika, and I'm almost 14 years old. I've written this story to give you some tips on things to do when you're cruising with teenagers. This is a picture of me in Papua New Guinea.
As much as I wanted to have a cruise holiday, prior to getting on-board our ship, I worried that I would get sea sick. I've been known to get friendly with the little brown bag in the past. I'm happy to say that the sea was very calm almost the whole trip. There was only one night where I went without dinner and was early to bed. Not bad for a 10 night trip.
When we first boarded the Pacific Dawn, I was excited at how big it was, but I thought I would never be able to navigate my way around it. I needn't have worried. By the third day I was able to find not only my own way around easily, but help my parents with their non-existent mental compass.
My mum had warned me not to expect too much independence while onboard, but thanks to the radios we took to keep in touch, I was able to have a fair bit more freedom than I feared. I loved that I could organise my own schedule each day. I would check the newsletter each morning to see what was on, make my choices, and head off. I would usually have breakfast with Mum and Dad, but not always. Busy, busy.
We cruised the islands off Papua New Guinea. PNG is hot – I mean really hot – so go prepared to feel uncomfortable sometimes, and don't whine at your parents when you are, because there's not a lot they can do to help.
Here's where we went:
Alatou – a busy town where locals had recently held a festival. Sadly we were 2 days too late. It was probably my least enjoyable destination.
 Kitava – we did some snorkeling here off the atoll. So beautiful.
Rabaul – we did a private tour here with a lady and her dad in their open-top truck. They took us wherever we wanted to go. We saw the twin volcanoes, the Japanese tunnels, and the barge tunnels. The trip was rough, but Rabual was my favourite sightseeing destination. Memories.
Kiriwana Island – Not a winner for me. The snorkeling was nice out at the drop-off, but at low tide it was hard work to get out there. The locals were very keen to sell you things and were too aggressive in their salesmanship, which upset a lot of people.
 Doini Island – A lovely little resort island where the locals were very, very friendly. My sister and I had our hair braided by a lady in the market and we played and talked a lot with the people that live there. Some of the people canoed over from other nearby islands. It took them 3 hrs one way! In that heat! Poor things.
Kawanasausau & Milne Bay – Our ship cruised by these islands; we didn't get to go on shore.
My favourite restaurant was the Waterfront. The menu was different every night, and I was able to choose anything I liked, and as much of it as I liked. The waiters that served at our tables were a lot of fun too. They showed us card tricks, magic tricks, and napkin folding crafts.
Tips for Cruising with Teenagers:
swimmers are essential
 pack a device which allows free communication between you and your parents (such as hand-held radios), so you don't have to look for them every time you want to change activities.
although kid's club is fun, sometimes the activities sound better than they actually are. Make sure you do some other things that are on offer.
I advise that you go to the shows in the theatre at night. They're really good.
be warned: the kid's Adventure Park is not included in your fare. Each activity costs extra. This really disappointed me.
There were about 20-30 kids that met up in our club room each day. I made a few friends on-board that I am now following on social media. Can't wait to go again.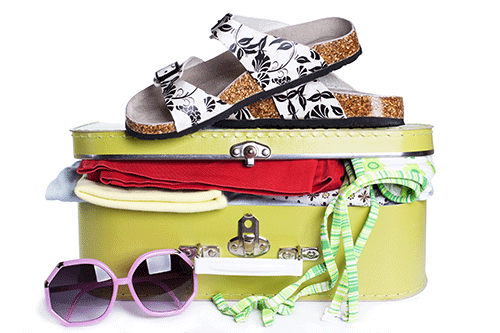 If you would like more great cruising tips take a look at these other articles.
What to Pack for a Cruise Holiday
Cruising Papua New Guinea by Nicola Age 12