Hello and kumusta (how are you), dear GG foodies and travel buffs!
Top 10 Things To Do in El Nido/Puerto Princesa!
Once again, I wish to thank you for following our El Nido/Puerto Princesa Christmas holiday stories. To guide you even further, we collated our Top 10 Things To Do in El Nido and Puerto Princesa for Christmas, or for any travel day that suits you:
1. Island Hopping Tours – Tour A/B/C/D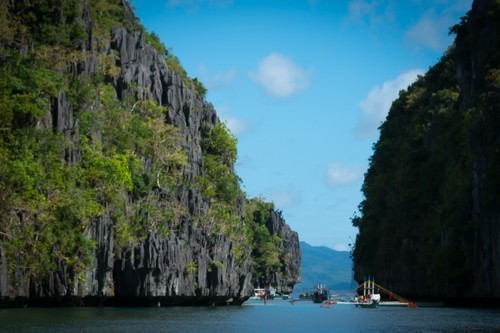 The Department of Tourism in the country has been spearheading creation of exciting island hopping packages from province to province. With 7,100+ islands in the archipelago, grouping island tours together provides for the best way to appreciate the seascape, sandbars and other wonders of nature. We shared our breathtaking tour of El Nido where we celebrated Christmas 2014. MAG Palawan Tours is an accredited operator that offers these great adventures.
2. Bottom Fishing and Other Unique El Nido Tours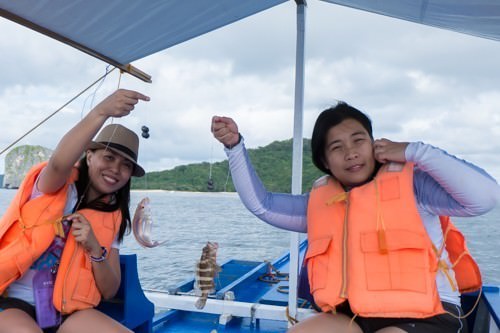 When you've booked for the municipality's standard tours such as island hopping, make room to experience the fun in bottom fishing. Discover El Nido is a tour operator that also showcases activities outside the standard. If you're adventurous, you could book a cliff diving or expedition tour with this company.
3. Firefly Watching Tour in Puerto Princesa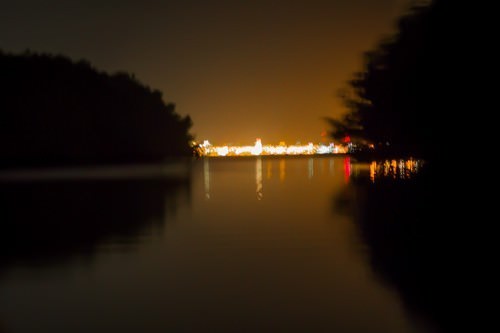 When I organise tours for my family or friends, I always consider diversity. I make sure I include activities that showcase different highlights. The Firefly Watching Tour organised by MAG Palawan Tours opened doors to education by appreciating bioluminescence and a romantic feel to some.
4. Underground River Tour in Puerto Princesa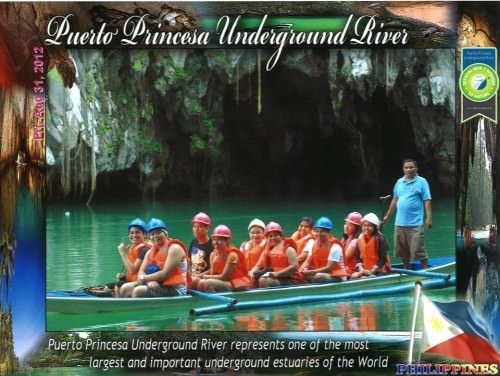 The most popular tour in the city that I missed but you shouldn't is the Underground River Tour – One of the New 7 Wonders of Nature.  According to city government information, the river is navigable up to 4.3 km. and is reputed to be the longest navigable underground river in the World.
5. Take a City Tour of Puerto Princesa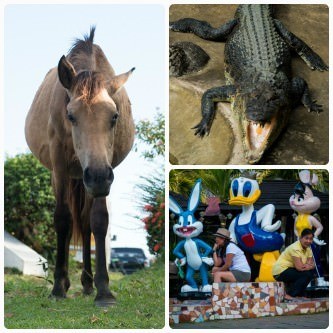 Many tour operators, including MAG Palawan Tours, also organise this half day tour. What I love most was going to Baker's Hill where you could buy an assortment of bread and pastry, Crocodile Farm and Mitra's Ranch. You could also purchase bags of cashew nuts. Palawan is the cashew capital of the Philippines.
6. Dolphin Watching Tour in Puerto Princesa
Cruise the Puerto Princesa Bay and spot pairs or even pods of these friendly creatures. Book it with MAG Palawan Tours or get a chance to win 1 Dolphin Watching Tour package for 3!
7. Dine at some of the Best El Nido Restaurants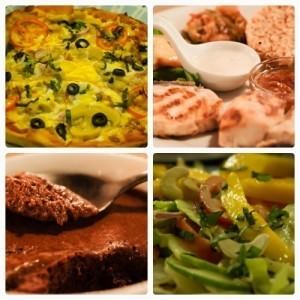 Though I have not sampled too many, I particularly adored the fish duo dish and desserts at La Salangane (French). Live acoustic nights, pizza and pasta are El Nido Art Cafe's unique offering. No one gets hungry in El Nido…
8. Dining in Puerto Princesa
Ready for exotic food? We were not. Only because we were rushing to the airport the night we dined at Kinabuchs.But they say your trip to Puerto Princesa is incomplete without trying the Tamilok or a type of mollusk called a shipworm. We had some rice with freshly grilled tuna belly and green salad.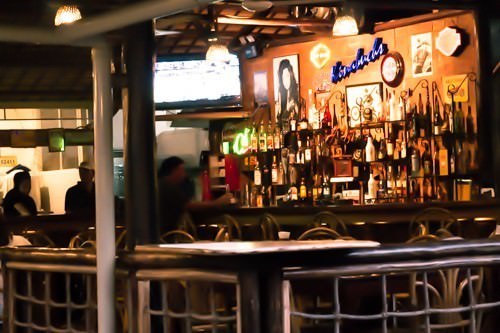 Crocodile sisig (croc prepared like our sisig recipe) and the tamilok are a must for adventure seekers. I had almost finished that tamilok bowl I ordered in Kalibo, Aklan. Yes, that's how you eat it – long and raw, dipped into that garnished spicy vinegar and swallowed. Looks can be deceiving, I know. But tamilok tastes a little bit like oyster. Everyone looked aghast while they watched me (frozen) snack on these mollusks.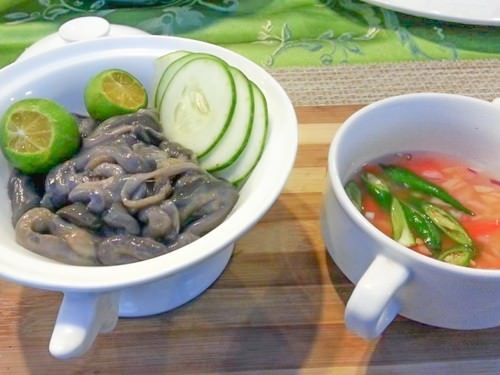 9. Watch the Sunset at Corong-Corong Beach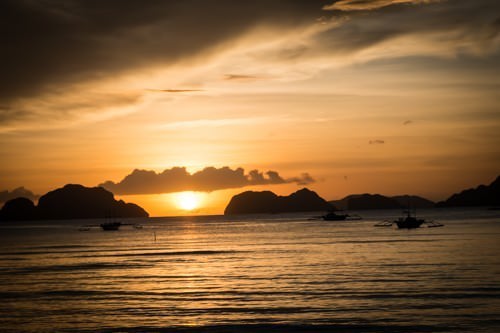 One of the best sunset vistas in El Nido is at Corong-corong beach. Our accommodation was situated right smack in the venue of that stunning sundown.
10. Celebrate Christmas!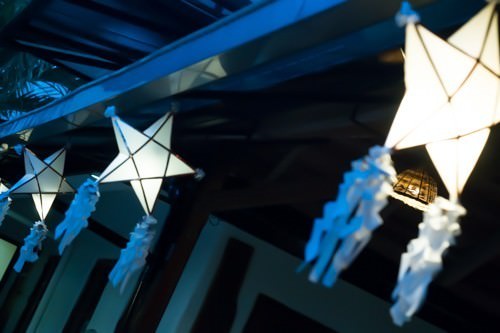 I could not stress enough how safe it was in the streets of El Nido. We bumped into several tourists from all over the world sauntering around, sometimes greeting us with their just-learned Filipino words. Christmas buffet and set dinners were advertised adjacent to the hotel's or restaurant's lighted signage. Some foreign tourists joined locals in church masses.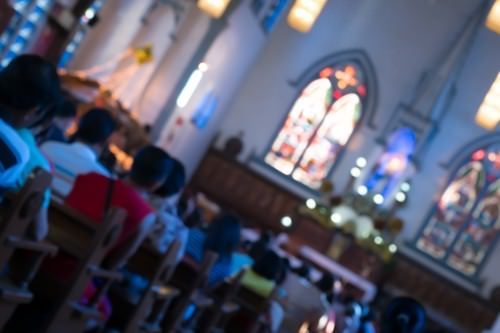 Even Maria Sharapova plunged into the beaches of Palawan prior to the International Tennis Premier League hosted by the Philippines in November 2014!
Hope this provides for a reference for those who are planning for an exciting and exhilarating escapade in Palawan. Remember there is so much more to do than we can cover. But this list will certainly be handy when organising that fun gourmet getaway you've always wanted!
The competition is still on so please continue to join for a chance to win a complimentary Dolphin Watching adventure for three (3) with MAG Palawan Tours. Winners will be announced in the Firefly and Dolphin Watching Tours review at the end of the run. Our FB and Twitter pages will also provide alerts so you won't miss out!
Palawan Tourism Office
Provincial Capitol Compound
Rizal Ave., Puerto Princesa City
T: (048) 433-2968
F: (048) 433-2968
El Nido Tourism Office
NPAP Bldg, Calle Real
Brgy Masagana, El Nido
Palawan 5313
PHILIPPINES
Puerto Princesa Tourism Office
2F New City Hall Complex, Bgy. Sta. Monica
Puerto Princesa City
PHILIPPINES
T:(048) 717 8035 (048) 717 8005