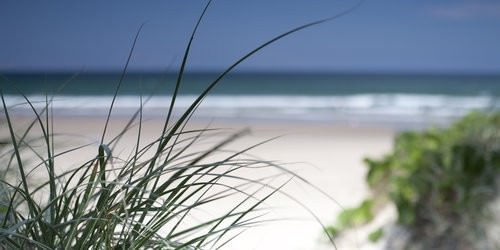 The Coolum, Maroochydore, and Sunshine Coast area is one of our favourite getaways spots. Whether you are exploring the hinterland or taking some time to relax at the beach or looking for a secluded retreat, there is a real holiday vibe to the area.
For this mini break, I was looking for family accommodation, close to the beach, fully self-contained in a quiet location. I wanted something which was modern and spacious but not too expensive. What I found was The Retreat at Peregian Springs, located between Coolum and Noosa.
The Resort is set over 5 acres of natural bushland. Each self-contained beach house is hidden amongst the bush and is very much a part of the environment. We found ourselves nestled amongst the dunes with glimpses of the ocean from a large accommodating deck.
As we walked along the pathway one evening we spotted some Green Tree Frogs which the children loved.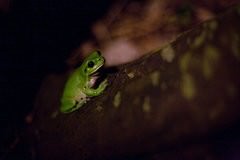 The villas are configured with bedrooms, bathrooms and laundry downstairs and the lounge room, kitchen, dining and large deck upstairs. The resort facilities are fairly basic with a pool and tennis court.
I loved the quiet, natural environment of The Retreat there was an instant feeling of tranquillity and harmony, we shared our apartment with a very cute little Gecko, and watched him scurry across the roof whilst sharing a bottle of Red Wine on the lounge.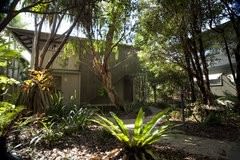 It is a lovely bonus to be lulled to sleep each night by the sound of the waves.
Access to the beach is along a little sand walking track. It is an easy stroll and there is barely a soul in sight on the long stretch of beach. The top image in this post is taken from the beach access track as you come out at Peregian Beach. It really is a beautiful location, very secluded and private.
For bookings click here.