Last week I went to check out what was the year's topnotch food event in Sydney. It featured the best Sydney restaurants. You guessed it – Taste of Sydney in Moore Park! And the highlight…I attended a Master Class by Celebrity Cruises. Can a day be more fun-filled than this?
Mindy Woods from MasterChef hosted the Greek Master Class.  We were served fabulous canapes and beverages. There was Lamb backstrap with tzatziki and garbanzo beans with lemon yoghurt. My favourite was the Prawn Saganaki with Greek feta ouzo and olive oil. It was accompanied by Mythos beer made by Carlsberg and Riscal Proximo Rioja. It was just great. Beautiful fresh prawns with a creamy, subtle flavoured feta. And the Spanish red? It was superb…very smooth.
Okay, now sit back and close your eyes…Imagine you're on the deck of a luxury award winning cruise liner. You're cruising into the Greek Islands. Perhaps sipping on some bubbles. Then kicking back on your deck chair day dreaming. "What am I gonna eat next?" I can definitely imagine myself doing this. Isn't this paradise at sea?
Celebrity Cruises is all about the food and wine. And of course, total relaxation.  Celebrity Cruises do food incredibly well. They take the culinary experience to a whole new level. Wherever they are sailing the chefs source local produce and wine. Rationality and seasonality is crucial with food and wine on a cruise.
Celebrity Cruises' culinarians are from Michelin star restaurants, five diamond hotels, five star resorts and boutique hotels. They offer a range of dining experiences. Contemporary and casual to speciality dining – name it. From French Continental to Mediterranean inspired, bistro to cafe style, or exotic Asian to cutting edge contemporary. 
Celebrity's philosophy?  Simple enough: It's all about the guest experience. "Every dish should be memorable; therefore, the art of food should be experienced by all five senses," says Master Chef Jacques Van Staden.
Deliciously distinctive dining – a foodie's haven indeed. Celebrity Cruises has up to 12 mouthwatering places to eat on board. And guess what? Many of which is already included in the price of your cruise.  Savour the world's hottest culinary trends, paired to one of the largest selections of wine afloat.  Thousands of wines to choose from.  
If you have hard time choosing what wine to drink there are certified wine sommeliers to give expert advice. Try something different every day. Prepare to satisfy your appetite for a gastronomic adventure. Sushi lollipops, popcorn fish and chips are a true delight.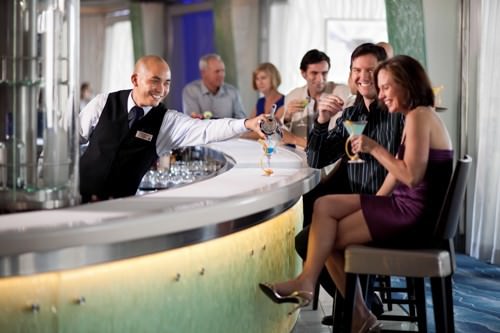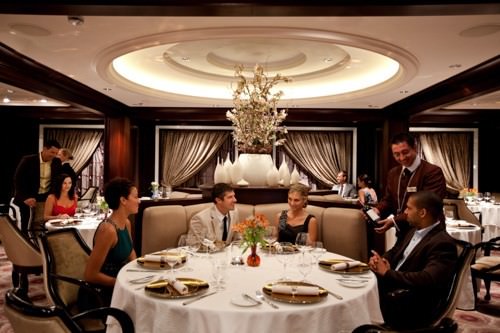 Experience modern luxury with Celebrity Cruises. It's all about the true culinary experience.  The service and quality of food is given utmost importance. The hardest decision to make is what to eat and what to drink.
Celebrity Solstice is Australia's highest rated cruise ship. The good news is it will return for a fourth season in summer 2015/16! We're talking 16 sailings to 31 destinations, in 9 countries.  Sailing locally between September 2015 and April 2016, Celebrity Solstice will offer a range of eight to 18 night itineraries. It departs from Auckland, Sydney and Perth.
A unique cruise also coming up is Special Anzac Centenary sailing. This is a 12-night turkey and Greece Cruise on Celebrity constellation, departing 22 April 2015.  The round trip sailing from Rome lets guests sail close to Anzac Cove on Anzac Day and calls at Canakkale (Kepez,) and Istanbul, Turkey. Off to Athens and Santorini in Greece and Naples, Italy.  Fares start from $2099 per person.
 I think I have to put this on my bucket list.  It sounds so tempting.  If you're a foodie like me, then this is THE CRUISE for you.
Celebrity Cruises
Ph: 1800 754 500
Website
  Gourmet Getaways would like to thank Celebrity Cruises for their hospitality.  This review has been written in accordance with our disclosure policy.  The opinions stated in the article are a true and honest reflection of my experience.