Did you know the Tamar Valley wine region is the oldest wine-producing region in Australia? With more than thirty cellar doors spread over 170 km, the Tamar Valley produces 40% of Tasmanian wines.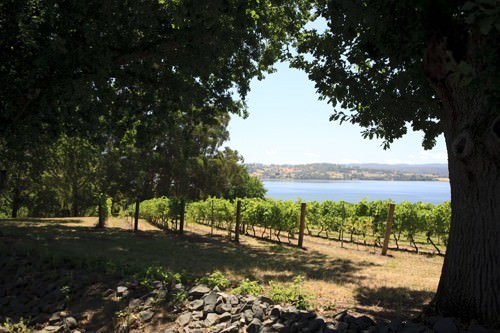 We have been enjoying these elegant, cool climate wines so much we are dedicating our final day in Tasmania to some serious Tamar Valley wine tasting.
The list I have produced below is my "5 Top Tamar Valley Wineries".
Tamar Valley Winery – Velo Wines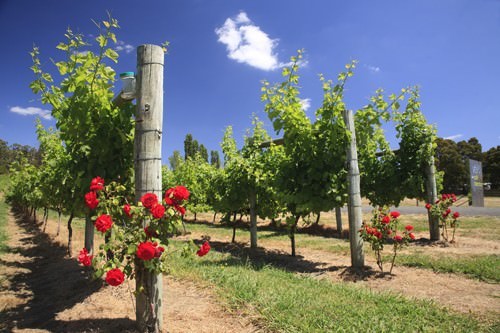 Velo Wines has a funky, modern cellar door, which accompanies it's very busy restaurant.
Restaurant tables have a gorgeous view which looks out over the vines.
You could be mistaken for thinking Velo is a new vineyard.  Everything about the property is young and fresh.
Not so, in fact, the vines were planted here in 1966, and the vineyard is a well-established boutique producer.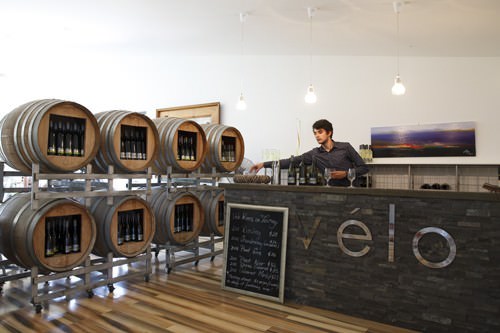 We were guided through the tasting range by an extremely knowledgeable sommelier.
He was enthusiastic and ready to share his vast knowledge of the vineyard and the wines with us.
Accommodation Near the Tamar Valley and Launceston


We were told the Vélo fruit is handpicked, hand plunged and is gently basket pressed.
This is reflected in the character of the wines.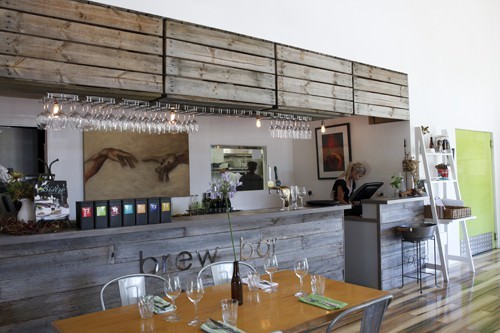 We thoroughly enjoyed all the wines from this producer.
I would recommend spending some time and enjoying a bite to eat while you're here.
 Jansz Tasmania Wines Tamar Valley
Jansz is another historic Tamar Valley, wine producer.
The Vineyard is the only Tasmanian winery dedicated to producing sparkling wines only.
The wine room is located adjacent to the vineyard and overlooks a picturesque lake.
Jansz offers visitors an opportunity to sample the sparkling wine range and find out why Tasmanian sparkling is among the best in the world.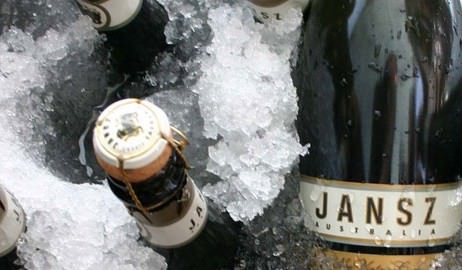 Goaty Hill Wines Tamar Valley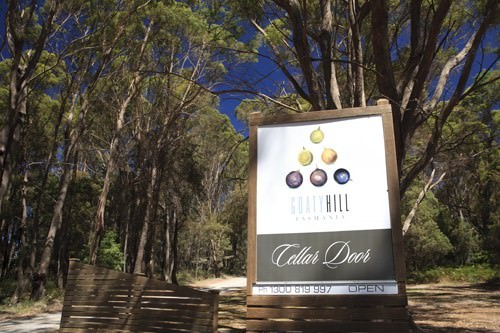 I have been particularly enjoying the Goaty Hill Wines, so this vineyard had to be in my "Top 5 Tamar Valley Wineries.
My love affair with Goaty Hill started on board Spirit of Tasmania when I sampled the Pinot Noir at Leatherwood Restaurant.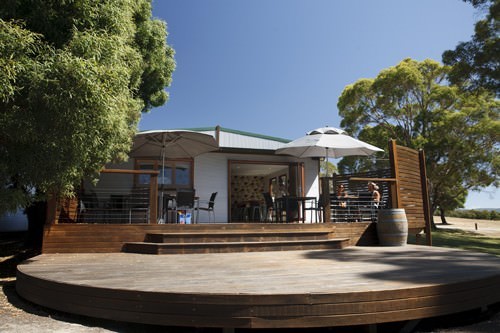 The Pinot Noir was light and fruity with spicy red fruit flavours.
I was looking forward to trying the full range of wines on offer at Goaty Hill, so hubby and I made ourselves comfortable at the long tasting table.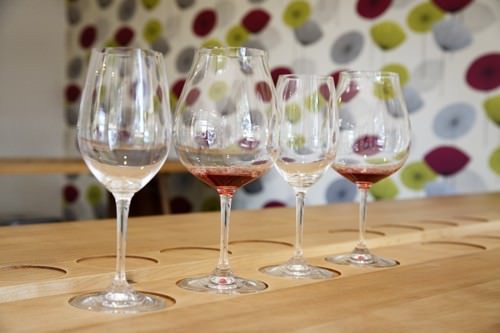 Chatting to Marcus as we sampled the wine I learned that Goaty Hill commenced in 1998 and was initially established to supply grapes to other vineyards.
By 2006 the two families started bottling for their own label and Goaty Hill Wines were born.
I found it interesting that Goaty Hill still supplies fruit for Jansz wines, another favourite of my Tamar Valley Wineries.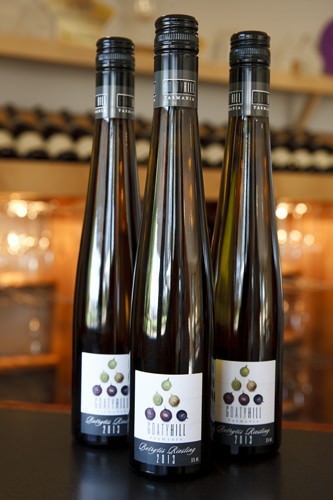 It was so peaceful on the deck overlooking the vines.
Platters of local produce were available, and it would have been so tempting to snack on cheese and antipasto while enjoying the stunning view.
Kreglinger or Pipers Brook Vineyard Tamar Valley
Kreglinger or Pipers Brook Vineyard is home to three well-known wine labels.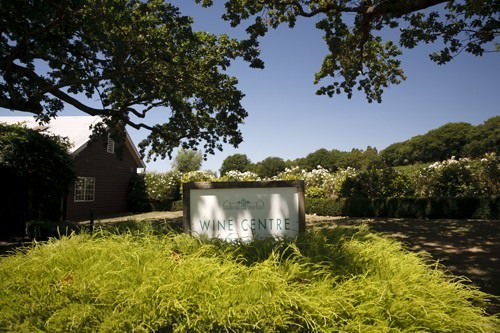 Kreglinger – This range of sparkling wines consists of a Vintage Brut, Brut de Blancs and Vintage Brut Rosé. The sparkling wines are made from estate-grown fruit and are a premium product.
Pipers Brook- The label was established in 1974 and was a pioneer of Tasmanian wines. As with all their wines the label is produced using 100% estate grown fruit.  Site selection for the fruit has been meticulous as is the approach to viticulture and winemaking. Wines in this range are produced to be distinctive to the vineyard and region of origin.
9th Island- The range acquired it's name from the neighbouring island just off the Tasmanian coast. The island is visible from the vineyard.  The 9th island is often cloaked in mist and is the epitome of a cool climate landscape. The 9th Island wines are crafted 

to preserve the crisp, fragrant, fresh fruit flavours of the fruit, and are designed

 for early consumption.
Moores Hill Tamar Valley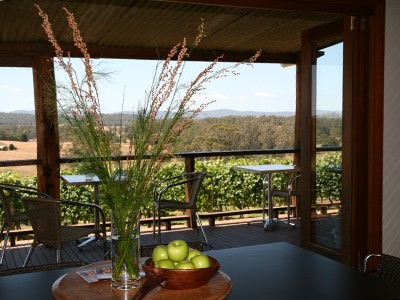 Moores Hill is a smaller Tamar Valley Winery.  The fruit is grown on 5 hectares, and hand picked on a progressive basis.
Hubby and I settled in to sample some of the wines and found a great many of them to our liking.
The joy for me in visiting cellar doors is discovering a label that I haven't sampled before and found a new favourite.
There were many favourites to be found at this boutique vineyard.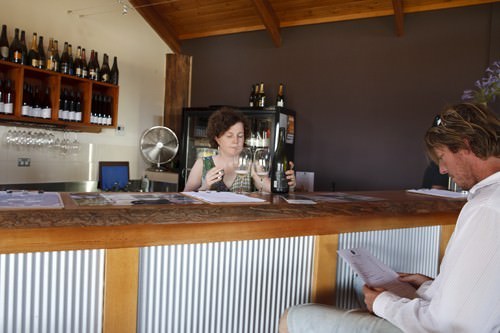 As we left the Tamar Valley, we noticed the car had developed a bit of a rattle.
It wasn't anything too concerning, just the jiggle of a large quantity of wine bottles moving around in the back of the car.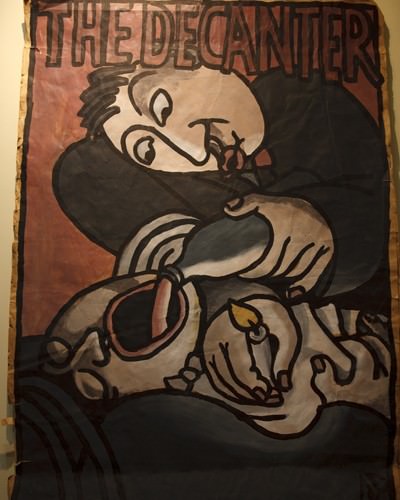 The wines weren't alone. It was accompanied by all the makings of a gourmet picnic.
We were returning home with a variety of cheeses, berry preserves, fragrant berry and lavender soaps, chocolates, salmon products, some lovely sourdough and so, so much more.
At this point, I had to comment to Mr GG that I was relieved it could all stay in the car and be driven straight on to Spirit of Tasmania.
I am very thankful there isn't a weight limit on vehicles returning from Tasmania!! … lol, or people for that matter!  As much as the car boot is packed to overflowing with delicious Tasmanian produce, my tummy is also.
A gourmet adventure complete with food and wine tasting trails.
Tamar Valley Wine Tasting Trail
Velo Wines
755 West Tamar Highway
Legana TAS 7277
Ph: 03 6330 3677  
Jansz Tasmanian Wines
1216B Pipers Brook Road
 Pipers Brook, TAS 7254 Ph:  03 6382 7088
Goaty Hill Wines
 530 Auburn Road,
Kayena, Tasmania 7270  Ph: 1300 819 997  
Pipers Brook Vineyard
1216 Pipers Brook Road Pipers Brook Tasmania 7254 Ph: 03 6382 7527
Moores Hill Wines
3343 West Tamar Highway Sidmouth, Tasmania 7270 Ph: 03 63947649   If you're looking for accommodation? We get the best deals
here on booking.com.