Surfing Coffs Harbour & Learn to Surf Schools
Coffs Harbour is a beachside town famous for holidaymakers from around Australia, with miles of unspoiled beaches, so it stands to reason that as locals, our lives revolve around the water.
There are not many children that don't grow up learning to surf or joining the local "nippers" surf lifesaving club.
If you're interested in taking a "learn to surf" class, check out the bottom of the story for some great surf schools.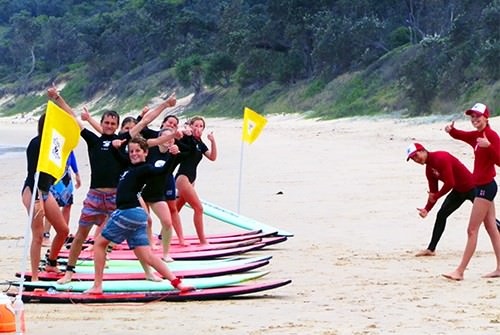 Given that on the Coffs Coast we are spoiled for choice, I thought I would share some local knowledge about our best surf spots.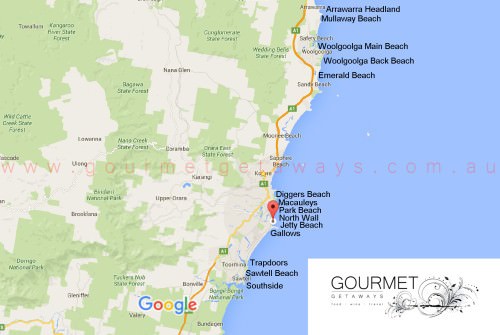 Whether you're a beginner learning to surf or a seasoned surfer there are so many options around Coffs Harbour.
Unlike the popular surf breaks in the city beaches of NSW or at the Gold Coast you won't be competing for waves too often amongst the crowds of surfers.
If you're riding a shortboard take your pick of any of the local beaches around Coffs Harbour.
Depending on weather conditions each will be a little different on any given day but any wave is a good wave.
A popular beach for shortboards is Macauley's beach in Coffs Harbour.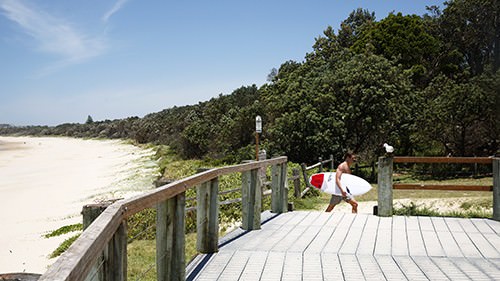 Accommodation Deals near Macauley's Beach.
Woolgoolga Main Beach North Coffs Harbour
Woolgoolga main beach is another good option for shortboards, this beach is also suitable for beginners in moderate weather and is patrolled by lifeguards.
For those looking for something a little bigger Woolgoolga back beach might be a good option.
Accommodation Deals at Woolgoolga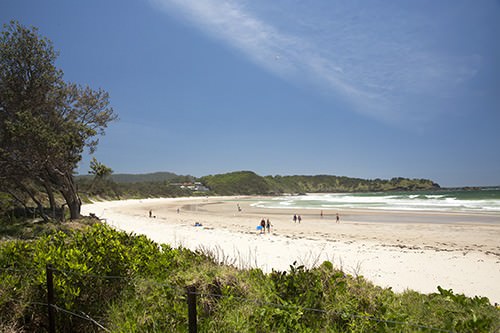 Diggers Beach North of Coffs Harbour
Diggers Beach just North of Coffs Harbour is known for being a longboard break.
You will see standup paddleboards out and the occasional shortboard when the swell is bigger.
Arrawarra Beach for Longboarders
Arrawarra is a quaint beachside town further north with a great longboard beach.
It's a bit of a drive but this gorgeous little village has a great longboard break off, Arrawarra Headland.
These are my two best picks of beaches for longboard riders.
Accommodation Deals at Arrawarra
Coffs Coast Bodyboard Beaches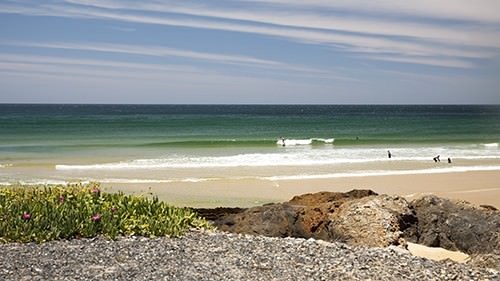 Gallows Beach Coffs Harbour NSW
Gallows Beach is located to the south of the Jetty near the Fishing Club.
Drive past the boat ramp and up onto the carpark. Here you can sit and watch the surfers catching waves or get in the water yourself.
Access to the water is a little precarious and usually requires a well-timed jump off the rocks as the wave sucks out.
North Wall
North Wall is to the North of the Jetty and is more easily accessed.
This surf spot is great in a big northerly swell as the wave wedges off the break wall, giving a great right-hand break.
Boat Ramp
Boat Ramp – The boat ramp is located near the fishing club at the jetty. It only works in a massive 4 plus meter swell. When everywhere else is out of control check the boat ramp and see if it's working.
This is another right-hand break. When the boat ramp is working its loads of fun and gives great photo opportunities.
Learn to Surf in Coffs Harbour NSW
Perhaps you have decided to spend your holidays learning to surf.
Congratulations! You picked the best place to learn! Not only does Coffs Harbour have the best beaches, but we also have some great learn to surf schools!
Lee Winkler's Surf School Coffs Harbour NSW
Lee is a surfing legend around Coffs Harbour, even his 9-year-old son is winning comps and can be seen on the beaches before school most mornings.
Lee Winkler's Surf School includes all equipment including safe Softboards, wetsuits, rash vests, and sunscreen.
Lees surf coaches have fully accredited Level 1 Coaches and have had years of experience teaching adults and kids to "get up" and ride the waves.
Lee's lessons are heaps of fun but include the basics such as learning how to stand correctly, how to cross the wave, turning techniques along with identifying correct waves for your ability.
Surf safety is another important aspect of the classes. Surfers are shown how to recognize a rip, currents, gutters, and the rules of the ocean and surf etiquette.
East Coast Surf School Coffs Harbour NSW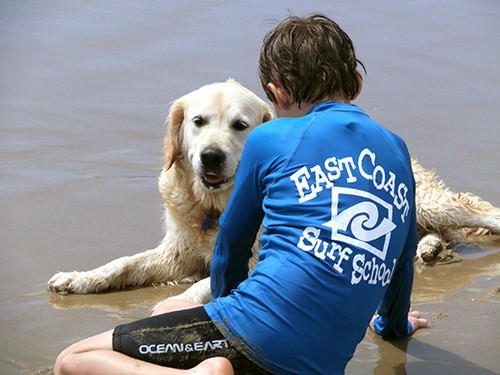 Solitary Island Surf School Emerald Beach
Solitary Island Surf School is located just north of Coffs Harbour at Emerald Beach.
Run by world-class surfers they conduct classes for beginners in their group lessons on a daily basis and are available for private coaching, family lessons, and high-performance coaching.
The 5 – 12year olds are catered for in the Vegemite SurfGrom classes.
Is learning to surf on your list of things to do this school holidays? If you're looking for more ideas for school holiday fun on the Coffs Coast take a look at my story "Free Summer Fun – Coffs Coast".