I don't think I will every tire of Salted Caramel! To me, salted caramel is the pinnacle of favours, deliciously creamy, sweet and salty all at once.  When these flavours are made into a fudge I am in dessert heaven.  And today, I am giving you the ultimate Salted Caramel Fudge recipe.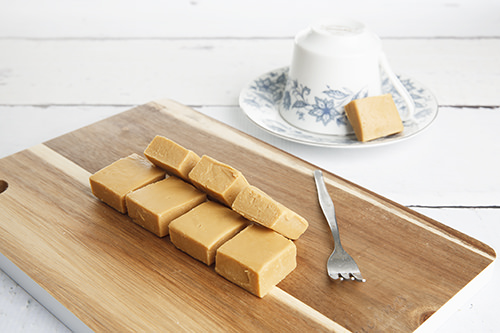 Before you thank me  I have a little story.  It kind of a warning and disclaimer.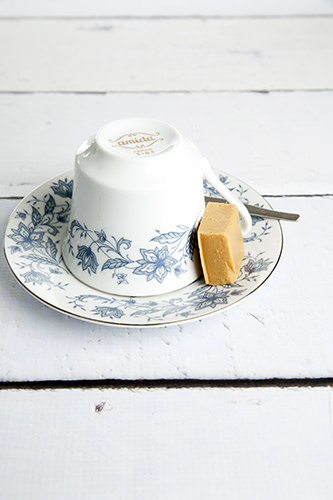 When I was about 18, I had an obsession. The love of my life was Caramel Fudge. I couldn't let a day go by without having a cube of this delicious dessert. Little by little one cube a day turned into two… and then into more! Pretty soon I had stashes of the fudge hidden all over the flat. I knew every outlet that stocked the treat in my suburb and beyond!
Eventually the fudge and I had to "part ways." My love was causing wardrobe problems. My jeans were too tight and summer was approaching. I knew my addiction was out of control so I went Cold Turkey.
At first I saw Caramel Fudge everywhere! Little by little I got over that sweet hold the fudge had over me.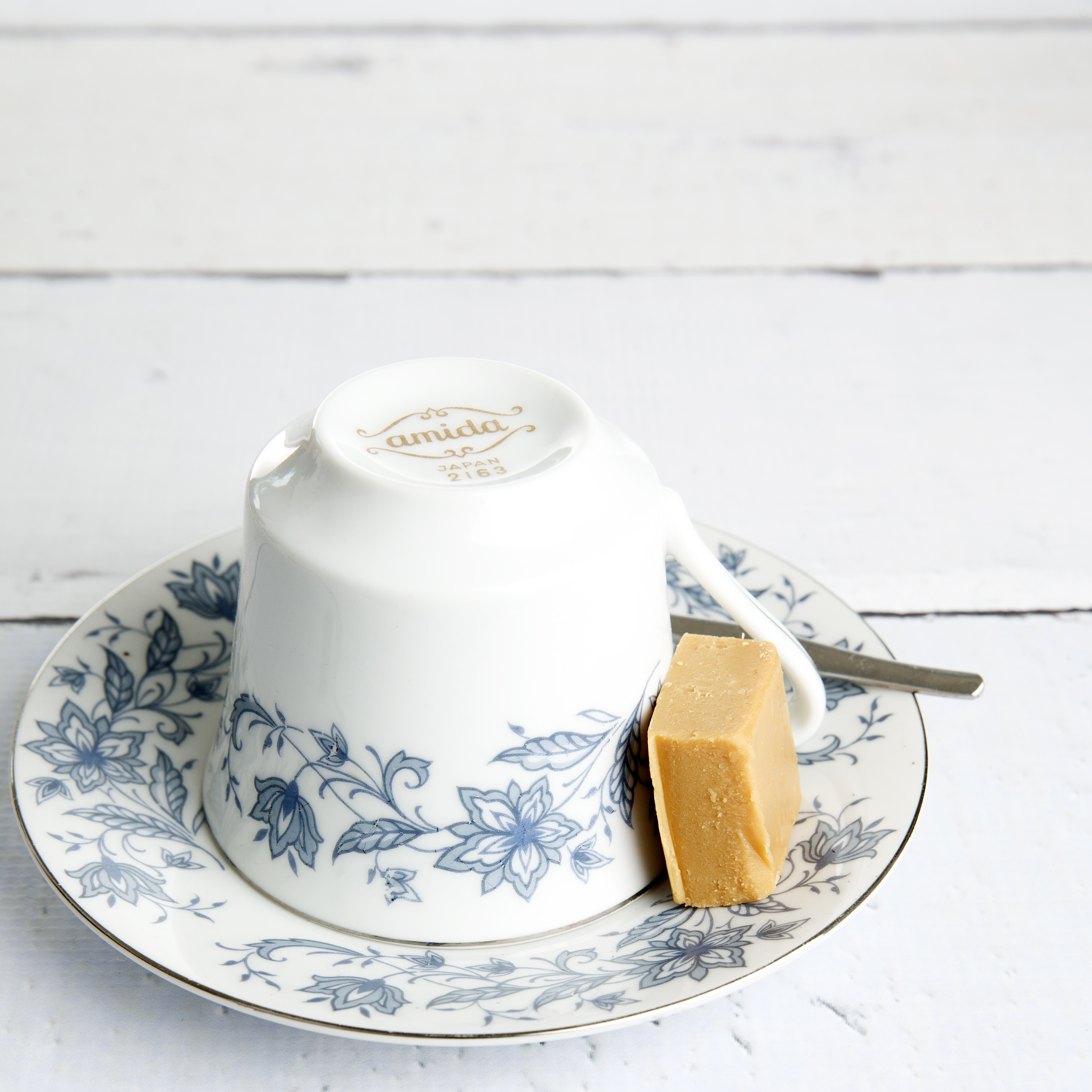 Fast forward a few years…. okay fast forward more than two decades and I have unleashed a fudge that rivals my obsession. This Salted Caramel Fudge has the same sweet flavour and creamy texture, but it has a more addictive nature. Beware, you will want to make this Salted Caramel Fudge over and over again! Once you have tried a piece you won't be able to stop it is sublime.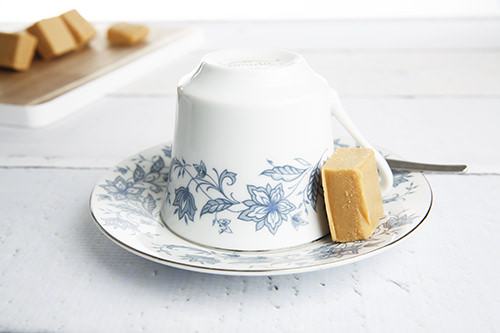 I am giving the recipe as a Thermomix recipe but it can be made over the stove also. In the Thermomix it barely requires any attention at all and it works every time!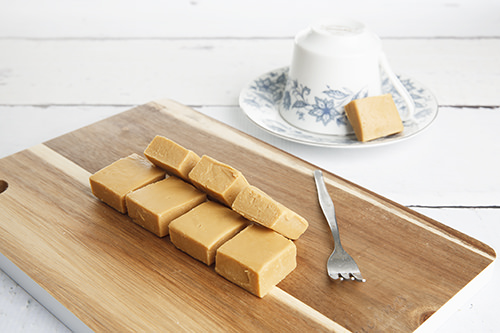 Ingredients
170

grams

Cadbury Dream white chocolate

1

can sweetened condensed milk

160

grams

brown sugar

120

grams

Butter

75

grams

golden syrup

50

grams

glucose syrup
Instructions
Place broken up chocolate into Thermomix. Lid on 5 seconds at speed 9. Remove the chocolate and set aside for later use.

Add condensed milk, chopped butter, brown sugar, golden syrup and glucose syrup to Thermomix. Place the lid on the Thermomix but not the MC. Cook for 8mins at 100C on speed 3.

Open the lid and scape the sides and bottom of bowl with spatula.

Cook for a further 20mins at Varoma Temp on Speed 3 without the MC.

Add the chopped chocolate to the Thermomix. Combine for 10 secs on Speed 3-4.

Repeat this process until the chocolate has melted and is combined.

Pour the fudge into a lined square 20 x 20cm tin or slice tin, refrigerate until set.

Slice the fudge into squares.
Be warned! This is so easy to make that it could become a very unhealthy obsession! BUT… it's so good!
If you need more fudge try this delicious Vanilla Fudge – it tastes just like milko chews!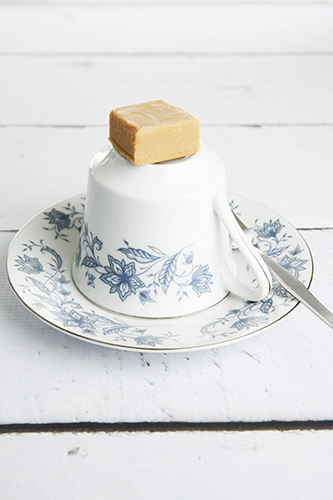 Tell me readers, have you every LOVED one particular food so much you had to stop eating it forever? What was it? How have you managed? I have to admit, I usually just swap one obsession with another.