One of the greatest pleasures of visiting any new city is sampling the local cuisine. And while most cities offer fine dining, those who want an authentic taste of the local fare often turn to street vendors.
And in the Malaysian city of Penang, street food is king; in fact, the city has been dubbed "the street food capital of the world" by multiple sources, and visiting this city without partaking in some of the scrumptious offerings would be like visiting Paris and not seeing the Eiffel Tower.
With Malaysian, Chinese and Indian influences, the range of Penang street food is stunning, and to the first-time visitor, it can be overwhelming; however, with a little preparation and a big sense of adventure, you can have an unforgettable gastronomic experience.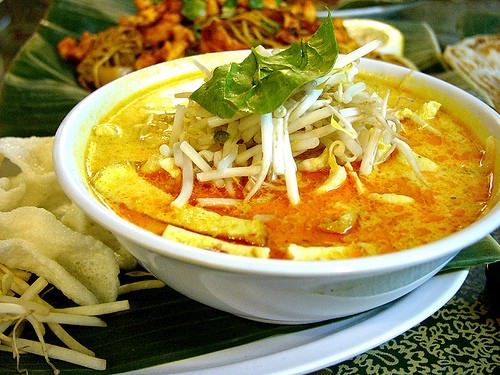 The Basics
Street food in Penang is not quite like what you'd find in other cities. Food hawkers set up elaborate stalls throughout the city; some have been serving food from the same location for several generations and have a small restaurant set up on the street. You'll find food stalls in nearly every neighbourhood, and the same dish will vary from stall to stall and neighbourhood to neighbourhood since most of the sellers use their traditional family recipes. The laksa or mee you find on one street, for example, might be significantly different than that you'd find a few blocks away.
Each food stall operates on its own schedule. Some are open from morning until late at night, while others cater to the dinner crowd or only open midday to serve businesspeople on their lunch breaks. And while some vendors have expanded operations to include tables in most cases, you'll have to enjoy your meal as you stand or walk.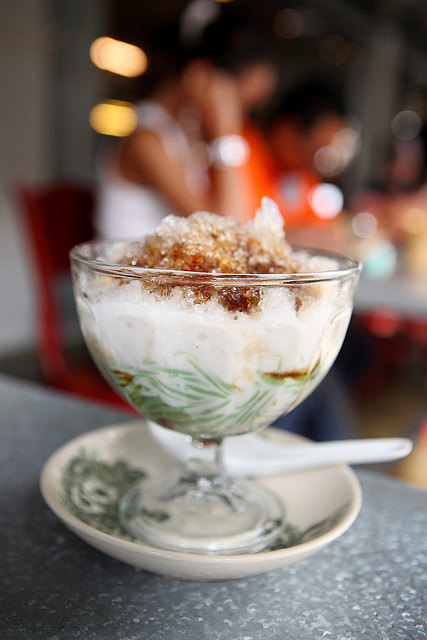 What to Order
With so many options to choose from, what should you order? While nearly anything is worth trying, some of the most common foods include:
Penang laksa. A type of soup with rice noodles, Penang laksa is different than that from other regions because it's not made with coconut milk. It's sweet and spicy, made with shredded fish, tamarind, lemongrass and, in some cases, prawn paste.
Cendol. This is a cool, slush-type treat that visitors and locals alike line up for. Noodles made from beans and herbs are paired with shaved ice and covered with coconut cream and sweet syrup in this dish, which is so popular that one street vendor actually ships his to Kuala Lumpur for sale.
Hokkien mee. Mee, a noodle dish, is a staple of the Southeast Asian diet, and the Penang version is considered by many to be the best. Prawns are boiled for hours to make a pungent broth, with is paired with noodles, pork, dried prawns and hardboiled eggs. In some stalls, you can add ribs for a filling meal. Curry mee, which is an acquired taste (the dish contains cubes of pig's blood) is also popular.
Nasi kandar. Indian-inspired dishes are common in Penang, and many stalls sell nasi kandar, boiled rice with a curry. Each stall sells a different variation; explore a few to see what you like best.
Char koay teow. This popular dish includes fried noodles with prawns, cockles, eggs, bean sprouts and spices.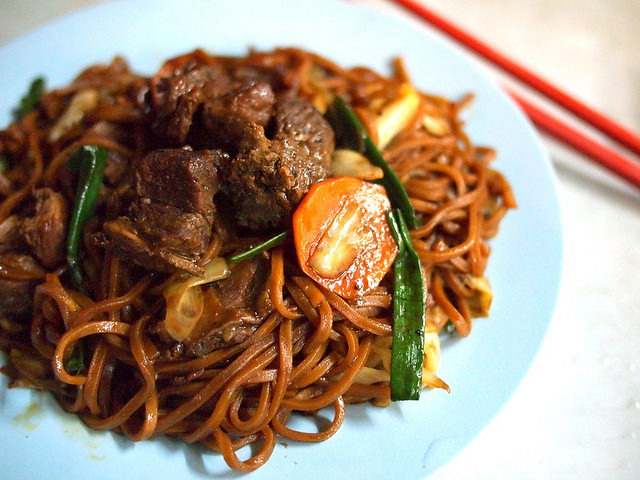 These are just a few of the hundreds of options you can find on the streets of Penang. If you are unsure, ask the vendor about the food and be willing to go outside of your culinary comfort zone.
A Word About Safety
You might be thinking, "That sounds great — but is it really safe to eat from street vendors?" In a word, yes. Most Penang street vendors run very clean and well-organized operations, with food stored and cooked to safe temperatures; however, use common sense when engaging in "jalan jalan cari makan," or food hunting. If the stall looks unclean, move on to another one. Pay attention to where the stall is located as well. If it's next to a stinky sewer drain or piles of trash, keep going. Nothing will ruin a great meal faster than a bout of food poisoning.
With everything from fried stingray to sweets, Penang street cuisine is a food wonderland. Bring your sense of adventure — and your appetite — and you might just go home with a new favourite food.
Image supplied by the author via Flickr's Creative Commons
About the Author: After visiting Malaysia as a teenager, writer Talia Sherman has been on a constant lookout for cheap Penang holidays. When she does get to the city, she immediately heads to her favourite hokkien-mee stall.
Thanks you to Talia for writing this interesting article on the delicious street food of Penang. I will be sure to sample all of these delicious treats in April during my visit!