We don't just review every place that we eat at on the spur of the moment unless we have good reason to. In a day and age where service can go from deadset poor to overwhelming and intrusive, we were pleasantly surprised at the service and food that we received from the two people working at the Souvlaki Bar in Cronulla Mall (on the corner of the Kingsway) last night.
Feeling a bit peckish and looking for somewhere in Cronulla for dinner we found ourselves walking around in circles trying to decide on what we wanted to eat. There's a lot to choose from.
Today we just wanted something casual and quick, so we finally decided to drop into the new Souvlaki Bar (it's been there about two months I'd say). Due to the rain and day of the week, it was quieter than it normally is on the weekends, which is, "packed" that usually tells you something.
Upon arrival, the young lady serving greeted us and asked about our day and invited us in with some friendly small talk. (I should have grabbed their names, I will if I get a chance).
She went out of her way organizing our slightly complicated order which is not on the menu (basically souvlaki on a plate with salad and tzatziki, no bread or chips).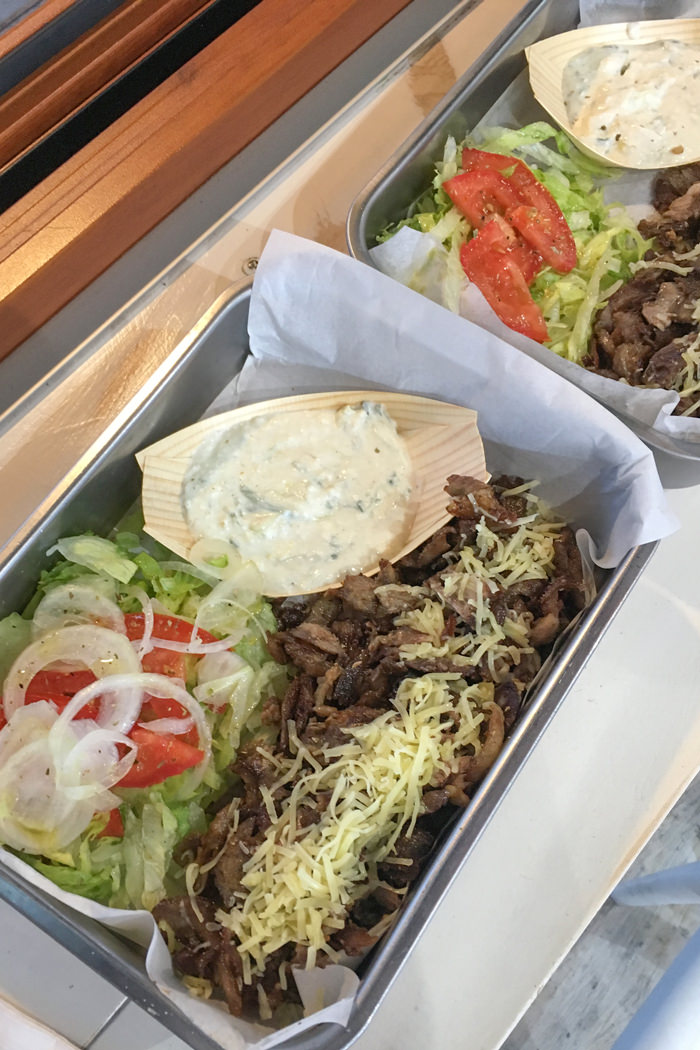 The guy in charge of making the meals went out of his way to make sure we got we wanted. Nothing was too much trouble.
He even served it up to us with cutlery and brought it to where we were seated (don't expect that when they're busy as it just couldn't happen, this is a takeaway, not a restaurant).
Then, to boot, they asked us if we wanted to sample some ice cream on the house, which we did decline after an excessive Christmas, but the offer was nice.
Going the extra mile while it was quiet made us feel a little special and showed that they valued our patronage, which is pretty good business, considering word of mouth is king, and we are Cronulla locals, so that won't hurt either.
The thing that I liked most was that the meat was "real" meat (we had lamb souvlaki), not that minced concoction you might find at late night kebab joints.
The salad was fresh, green, red and crisp and the tzatziki tasted just as fresh and cold as it should.
We'll be back.
This isn't any paid review and they had no clue as to whether we were coming or that we even have this website, we declared it after the great service and meal and just felt compelled to give them kudos for just being the way they are.
We definitely rate the Souvlaki Bar in Cronulla and hope it stays that way.
If you're looking for them, the Cronulla Souvlaki Bar is right on the corner of the Kingsway and Cronulla mall under the cinemas at the traffic lights.