Snapchat, how important is it for bloggers?  Is it important at all? As bloggers it always feels like there is another new social media platform appearing every two minutes that needs our attention. So what is snapchat, and how can it be used to promote your blog?
Snapchat is the fastest growing message and social media platform, as bloggers, can we afford to ignore it?
Lets go through some basics first.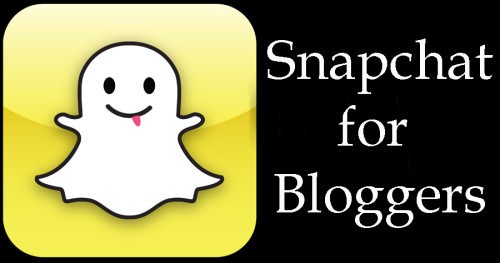 What is snapchat?
Snapchat is an image messaging app that allows users to send images, video and text to friends on the network. Snapchat may sound the same as any other message service initially, but like anything, the devil is in the detail.
Where Snapchat kills its competition is the complete privacy. After a recipient views the snap it's automatically deleted.
GONE FOREVER!
This is the key to why it has soared in popularity!
This is also the reason I was guilty of ignoring Snapchat for so long. Blogs and brand building need PUBLICITY not PRIVACY!
Even with this in mind I couldn't get past the fact that everyone is downloading snapchat! It's currently one of the fastest growing messenger services or social media platforms downloaded for smart phones. Snapchat is downloaded more than Facebook, Twitter, Pinterest, Instagram, Youtube, Google+, Whatsapp. Why this surprises me is that I use most of these social media platforms to promote my blog.
It really didn't seem smart of me to promote my blog or myself on these platforms and ignore the growing ground swell of people downloading Snapchat.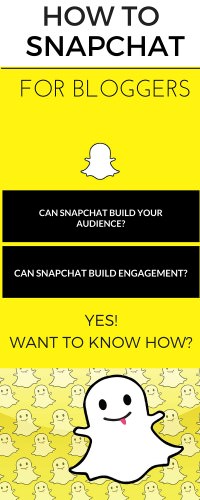 I initially decided to jump on the bandwagon about 2 years ago and downloaded the app. I used it for a while but really didn't "get it". I deleted the app.
About 6 months later I heard that the under 25's were abandoning Facebook and moving over to Snapchat as their preferred way of sharing their day to day life and messaging. Once again I downloaded the app but still I couldn't see how it could help my blog.
I was also told of an acquaintance that was caught out cheating on her husband. One of her main methods of communication was snapchat. If she'd have only used snapchat as her preferred messenger service for the texts and images she may have gotten away with her dalliance for a little longer!
This caused me to believe that snapchat was for cheaters or people with something to hide. So again I deleted snapchat.
I moved over to Periscope and started to dabble with live broadcasts. Periscope broadcasts disappear after 24 hours. Knowing it was a temporary platform I was more casual about what I was happy to show followers. I took them through my vegetable garden, kitchen, Coffs Harbour., out to dinner etc I showed them anything that was interesting or entertaining. My Periscope is completely unlike what I upload to my YouTube account. My Youtube account is completely edited, and includes links to the recipe, beautifully images of finished recipe and music.
That's when the penny dropped. I finally got it!
Unlike YouTube where everything has to be perfect, Periscope is RAW. It's FUN, adhoc, creative, unedited, unpretentious, far from curated and absolutely REAL!
What's more, Periscope is to YouTube what Snapchat is to Instagram! You could even say Snapchat is like Instagram on speed! Users are posting pictures of anything interesting as it's happening and people a viewing your life in real time!
Once I finally "GOT IT". I knew I needed a crash course in Snapchat. Here are the essentials in a nutshell.
3 Ways to use Snapchat
1. Snapchat – Snap images and send them privately to the friends you select from your contacts. The images disappear in a time frame determined by you when you send the snapchat. This is obviously the way teenagers use snapchat to hide things from their parents… and how people send naked photo's without them becoming an overnight internet sensation.
2. Create a "snap story" – These are regular snaps you take and then choose to add to your "snap story". They're sent to no one in particular and are viewable by EVERYONE!! The snap story is in the public domain. Each image in the snap story has a life expectancy of just 24 hours. The image or the whole story can be viewed repeatedly.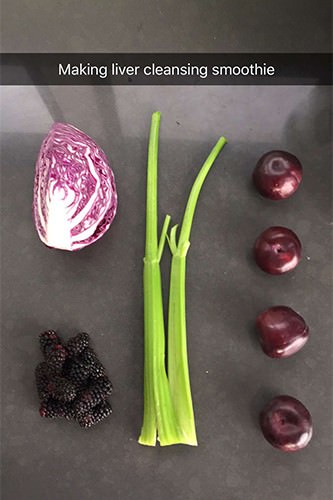 After the 24 hour timeframe the image will disappear from the story. Whilst the images are on your snap story timeline they form part of a picture of your last 24 hours.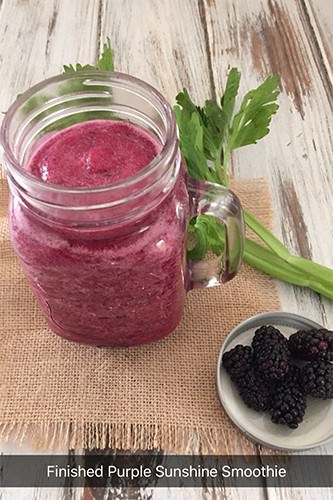 The above images were part of my snapchat story two days ago.  I was recipe testing a book called "Super Smoothies" by Fern Green. My Snapchat friends received some behind the scenes images of the my reaction to the smoothies.  Plus I also included a picture which showed the photographic set up used to shoot the images for the book review.
3. Live Events – These are like snap stories in that they are publically viewable and have a 24 hour life expectancy but these have multiple contributors. This is application is AMAZING for brands working with major events, and brand marketing.
Imagine a live event you might attend such as a football game. You are a spectator but if it's an official snapchat live event you could also be a quasi cameraman for the event. By filming and then uploading any particularly awesome footage you take. You could become a contributor to the feed. The uploaded footage is curated by snapchat to form an official Live Event broadcast. It's kind of like a television screening of a live event but with the highlights contributed by the crowd.
As a blogger the "Snap Story and "Live Events" are the key to building an audience of people that may be interested in your blog, and a deeper relationship with blog followers.
How can Snapchat help my blog?
It's true that Snapchat doesn't feature any links to stories on my blog. There is also no easy way for followers to find me, and no one can see how super popular I am. (said VERY tongue in cheek)  Snapchat is very real, and unstated. I think this is what makes it unique, and is why the app is growing in popularity.
I imagine snapchat followers as the chance to meet someone who is very shy. They can watch you from afar and see if they like what they see. If you have similar interests and produce good content the relationship may develop.
There may be a little bit of stalking. We may check each other timeline and update and start to understand each other a little better on snap chat. When we are a little more committed we may take a look at another social media profile. Perhaps something with a little more polish. Like my instagram account.
Or perhaps it could work the other way!
A follower from another platform may be used to seeing a polished image and want to know more about the person behind that image. They may choose to get to know you better on Snap chat through your timeline and then make the leap to visit your blog.
In this way you have made a friend and a follower. You have courted each other and gotten to know each other in a HUGELY voyeuristic manner. You have formed a deeper relationship with this person and they will be more committed and loyal than a person who visited via a google search. Google search hits are fabulous but the searchers are looking for an answer to an immediate problem. The hits you get from a social media follower are more likely to turn into a return visitor with good engagement.
Snapchat and I have had a few false starts.
I never imagined that a network so proud of being invisible, could be useful for bloggers. So would you like to take a look behind the scenes at Gourmet Getaways.
Screenshot this picture.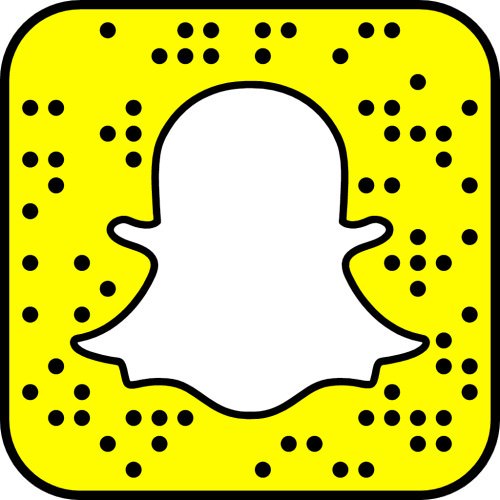 Go to your Snapchat app.
Press the ghost.
Choose "Add Friends"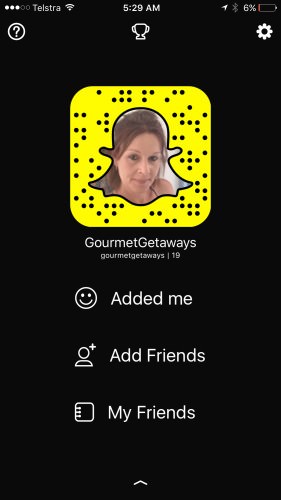 Choose "Add by Snapcode"
Choose the newly save snapcode image from your photo album.
Now we're friends.
When I see that you've added me I promise I will return the favour.
So what is your opinion of Snap chat? Have I given you something to think about or are you a regular Snapchatter?