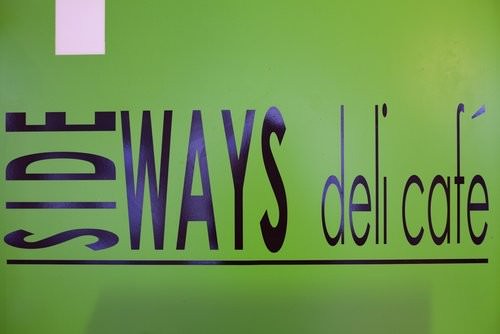 I absolutely agree with the statement, "breakfast is the most important meal of the day".  Unfortunately my tummy doesn't wake up until about 10.30am or so… in the meantime I need a quick shot of something to get the heart pumping.
My morning coffee is everything to me. Mr GG is an excellent barista and knows exactly how to drive our Boeme Cappuccino machine to produce the perfect heart starter. When we are away from home, finding my first cup of coffee is priority number 1.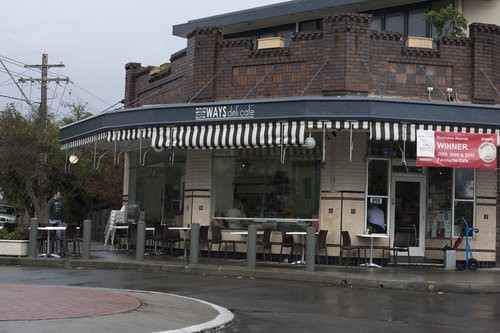 We had been visiting hubby's sister in Summer Hill and she suggested that we should try "Sideways Café" for breakfast. This café was located a handy 100 metre walk from her apartment. Pleased that my morning coffee was close at hand I thought I asked what time it opened. I was already braced by the door ready to grab my jacket. Her answer horrified me, "8.00am she said, "are you kidding!!!" It was only 6.30am, how would I make it through to 8.00?
At 7.35am I decided to grab the guys and try my luck anyway. After all it was a Wednesday morning and there were commuters everywhere, they had to be open!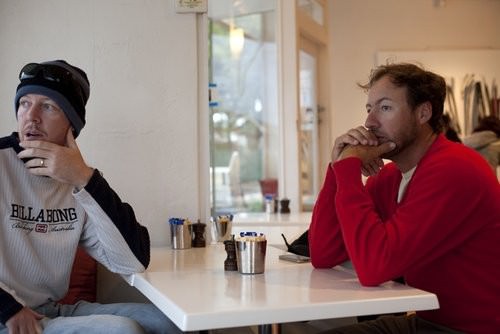 Now let me set the scene a little further. It was a cold and rainy miserable day and the wind was blowing a gale. We were lucky to avoid the rain during our 100 metre walk, but when we got to the café it was definitely closed. One of the girls inside invited us in out of the cold.  She said we were welcome to wait inside, but they could not serve us until 8.00am on the dot. Seems that council had imposed very strict trading hours on the café, this was due to the fact that it is located in a residential area, hence the odd opening hours.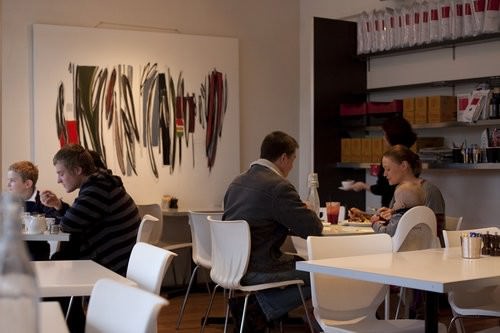 I was very relieved to be allowed in early. We made ourselves at home in the comfy lounges by the window and soaked in the atmosphere of this quaint little cafe. It also gave us a chance to check out the menu which was absolutely delicious sounding. By 8.00am the café had three tables and a queue of people picking up there morning coffee.
Hubby declared that he was suffering from a "meat hangover" from the huge meal he had the night before but somehow decided he couldn't go past a simple Bacon and Egg Roll. (I still don't get it…)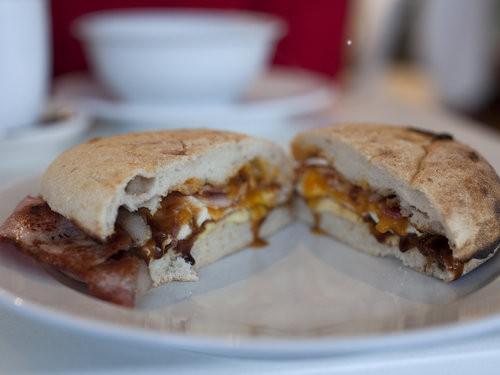 Matts choice was more to my liking, he had chosen a porridge served with brown sugar, poached apple and cinnamon.  It was just the breaky for a cold dreary day.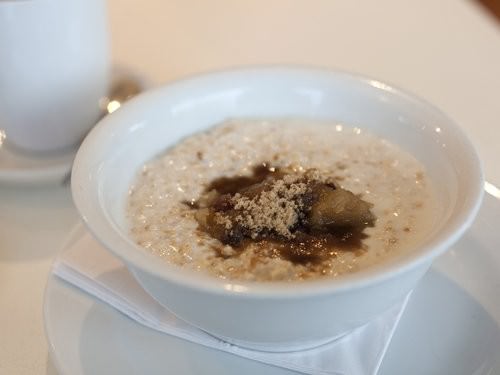 Unfortunately for me, all I really need in the morning is my coffee. I was tempted by the grilled Banana Bread and the French toast with poached pear, maple syrup and cinnamon but when my delicious coffee arrived I had eyes for it alone.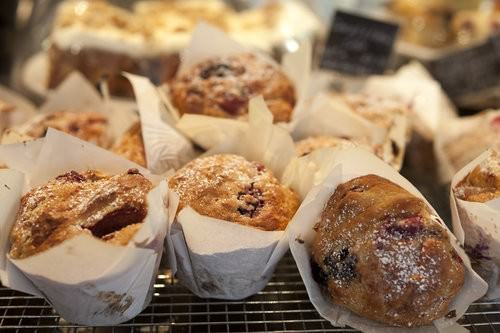 My coffee was absolutely delicious. I noted the cafe had received numerous awards and I have to say that I fully agree. I loved the atmosphere of this café, the service was fantastic and the meals were exceptionally quick, and the staff really friendly.  We spent quite a while staring out the windows at the traffic and enjoying a lazy start to the day while other rushed off to work. Next time I will come back with my appetite. I would be very tempted by a lunch of Goats Cheese and Pumpkin Tart or a traditional Greek Moussaka, this is definitely a café to remember.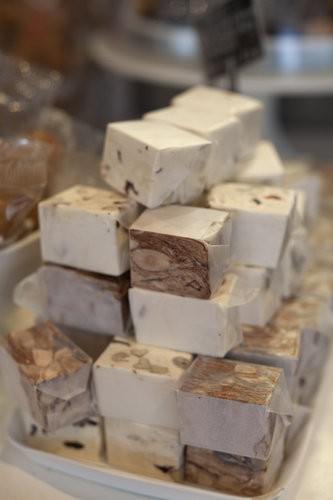 37 Constitution Road
Dulwich Hill NSW 2203
(02) 9560 1425
So please tell me readers, I love food, but I just can't eat first thing in the morning, is it just me??? What would be your favourite food/drink to start the day?