The Shearwater Restaurant is one which I find myself at quite regularly. The menu is changed regularly, and the outlook is beautiful so it's a difficult restaurant to go passed when you want to spend a few hours at a slower pace.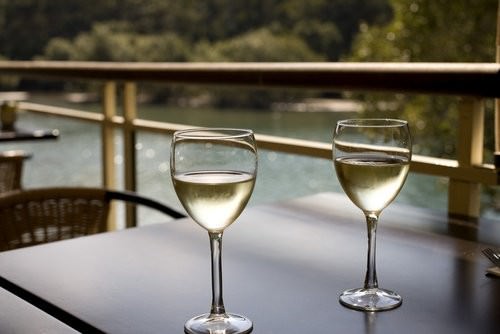 I say a few hours because whenever I choose the Shearwater it is because I intend to spend the afternoon on the deck, overlooking Coffs Creek, with a bottle of wine and some good company. This visit was no different, I was having lunch with my mother and we had some catching up to do.
The feeling of Spring is in the air at Coffs Harbour, and it was the perfect weather to be out on the deck. We decided on a Verdelho as we both enjoy this style of wine. We were very pleased with our wine selection and proceeded to gossip and peruse the menu.
The Shearwater specialises in Modern Australian Cuisine with an emphasis on seafood. Once again the menu had changed since my last visit so I had a difficult decision. There were many dishes which sounded very appealing. I decided on the "Barramundi with Cajun Spice on a Corn Fritter."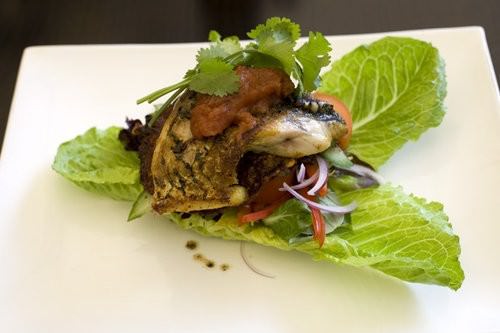 Mum chose the Tapas mixed plate off the specials board so she could sample a few different dishes. The Tapas Plate consisted of "Salt and Pepper Snapper with Aioli and Lime," "Paprika Chicken with Pumpkin and Pesto" and a "Toasted Olive Rye with Serrano Ham and Goats Cheese." All of which were mouth-wateringly delicious.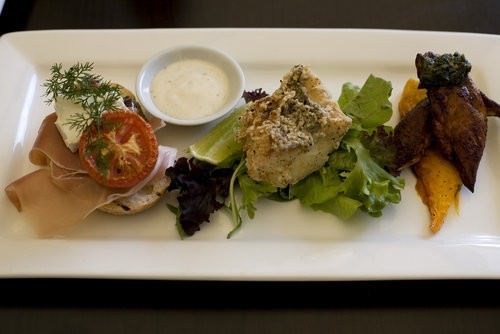 We took our time with our meals, both of us impressed with the dishes and thoroughly enjoying the relaxed atmosphere of the Shearwater.
The Shearwater is open for Breakfast, Lunch and Dinner 7 days.
For bookings Ph: (02) 6651 6053
As a price guide lunch mains are from $24 – $29 and wine by the glass is from $7 – $10.