It was time to say goodbye to Bruny Island and Adventure Bay Retreat. Mr GG and I have been thoroughly enjoying our travels through Tasmania and decided to stop at Salamanca Wharf in Hobart for breakfast.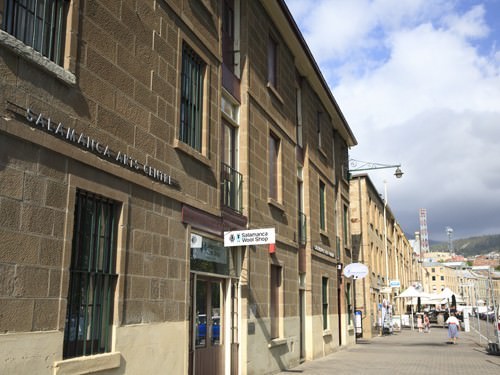 It was intended to be another breakfast on the run as we had a full day in the Tamar Valley planned. Despite our tight schedule we couldn't resist a return to the waterfront. Salamanca wharf has a lovely vibe and gets so much glorious sunshine as there isn't the overshadowing of tall buildings.  The historic buildings add charm and character to the streets.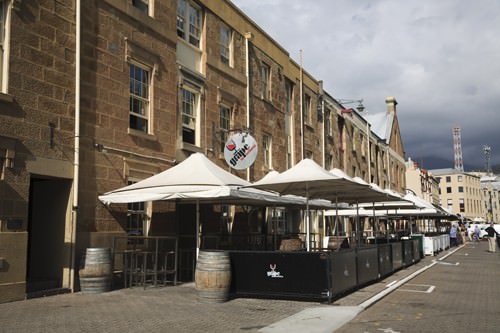 There are loads of cafes, pubs and wine bars lining the street but we settled on the Retro Café, mainly because it looked so cute.  Retro cafe is located on a busy corner and it's façade lives up to the name.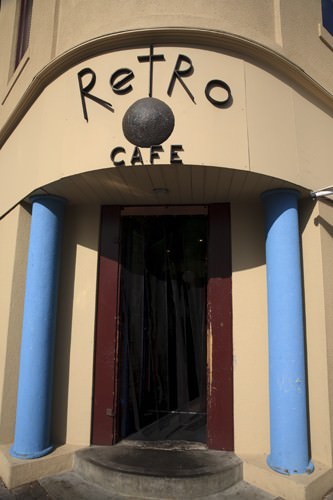 When we arrived there were already quite a few morning patrons reading the paper and enjoying the warm sunshine at the tables outside.  We  decided to follow suit and took the last available seat in the sun.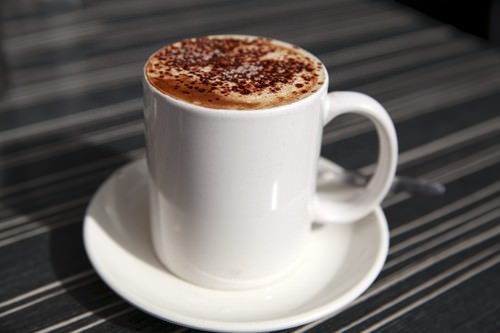 As readers would know my priority of a morning is getting a nice strong coffee.  The coffee , at Retro Café was rich and creamy, just the way I like. As always  Mr GG ordered a  banana smoothie.  He is a fruit smoothie connoisseur as he always orders one where ever we go.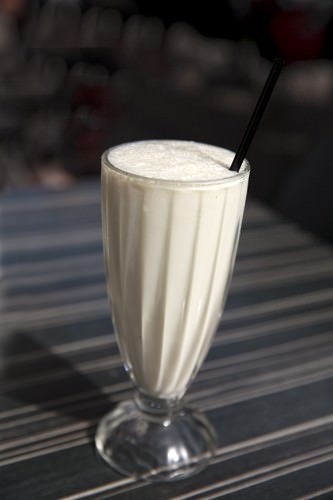 When I asked him how it was he just said… "It's nice."  I tried he smoothie and it really wasn't nice. It was milky and weak with no real flavour. This was particularly disappointing because we had waited for a lifetime for our order to be taken, and then an eternity for any evidence the order may materialize.
I ordered the sourdough stack w poached egg, spinach and roasted tomato with a basil pesto.  I thoroughly enjoyed the sourdough.  It was the crispest, crunchiest crusty bread with a delicious amount of salty butter and a zesty lemon pesto. The pesto made the dish a stand out and it didn't matter so much that the poach egg was hard and overcooked.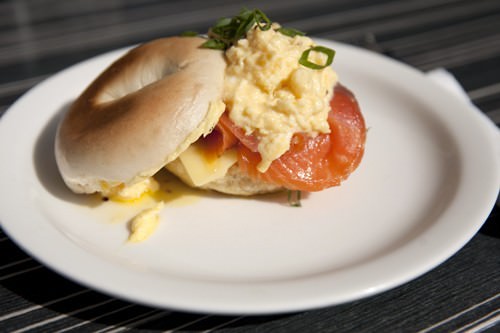 Proving that too much smoked salmon is never really enough hubby chose the smoked salmon bagel with scrambled egg and melted cheese. Now tell me if I am being too picky… but, cold, sliced tasty cheese is not an appropriate taste, texture or flavour match for smoked salmon and egg? I am pleased this wasn't my dish, but Mr GG seemed happy enough with it.
With out tummies full it was time to say goodbye to Hobart and head to the Tamar Valley near Launceston for some wine tasting.
The Salamanca area is a beautiful spot to enjoy a leisurely meal, and there are plenty of dining options.
So readers, how do you decide which café to choose in a street full of likely candidates? I chose the Retro Café because it seemed to exude the most personality. What would sway you?
Retro Cafe
31 Salamanca Place Hobart TAS 7004