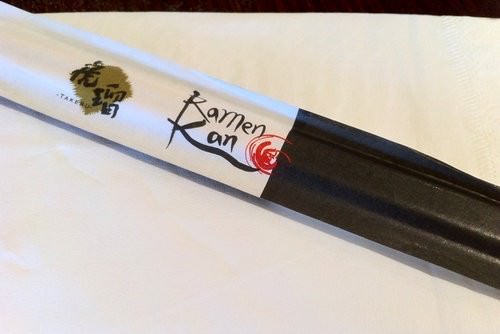 We stumbled upon this restaurant purely by chance about seven years ago.  We had just come from the airport after a holiday in Japan and already we were craving Japanese food.
After wandering around Haymarket we noticed a sign for Ramen Kan. It was noodles that we craved so we risked life and limb to get into the dodgy, tiny lift that rattled its was slowly from the street level up to the restaurant above.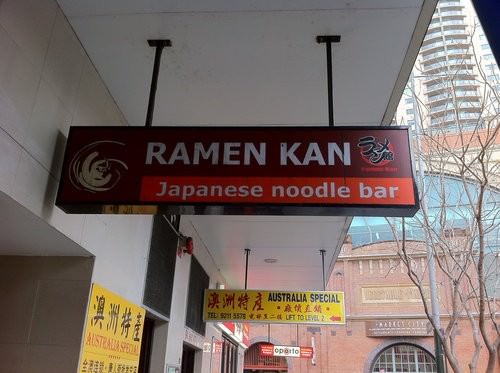 Since that first Ramen Kan experience we make it a habit to grab a quick bite to eat whenever we are in the area.  On many occasions the lift has not be operational and we have made the trek up the stairs on foot.
No matter what time we arrive at Ramen they always seem to be busy but we have never had a long wait for a table.  The staff seem to have a nac of squeezing people in. Also the food and service is quick so the table turnover is quite fast.
On this occasion we are having a quick bite to eat with friends prior to the State of Origin Game in Sydney.  I am a little slow in getting this story up but in my defense there have been so many great food experiences over the last month everything has had to take its turn.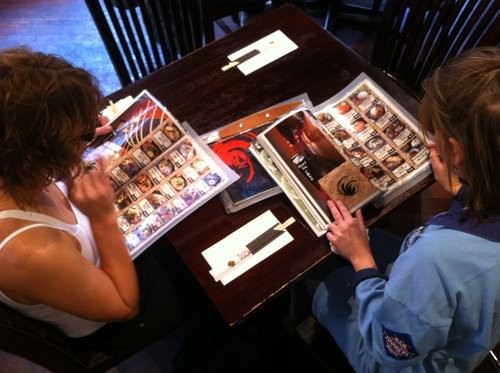 Naturally we started the meal with a refreshing Asahi Beer just to add a little more Japanese atmosphere.  I wasn't very hungry so I chose some entrée's and a Miso soup to tide me over.
I would like to say that every time we eat here we try something new but alas it would not be true.  The menu is about ten pages long and includes mouthwatering images to help the decision making process, but I seem to chose from a fairly narrow selection of dishes, all of which have been delicious, but I haven't made much headway getting through the menu.
I have to apologise for the quality of images in this review, I only had an iPhone with me, and since we have been coming here for seven years without reviewing the restaurant I felt that it was about time I remedied the oversight.
The first starter on the table was the Gyoza, gorgeous little pork pot stickers that are filled with mouthwatering mince, garlic and cabbage. We all took our turn at dipping them in the sauce and groaning in delight.  Unfortunately at this point no one was in charge of the iPhone camera and these rapturous morsels were not captured on camera.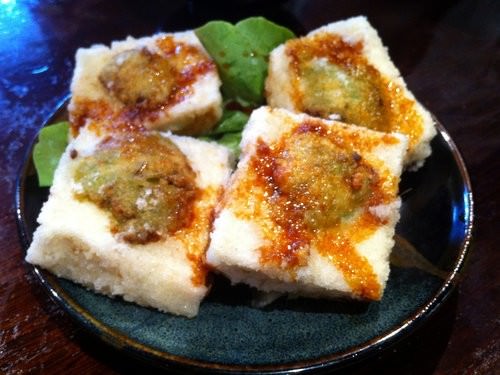 The next dish was another of my favourites, Wasabi Tofu. A delicate piece of Silken Tofu is smeared with a fairly mild wasabi paste.  The little squares are then coated in a very light batter and deep fried. Nothing can prepare you for how deliciously delicate these little bites are, and this was another winner with our guests.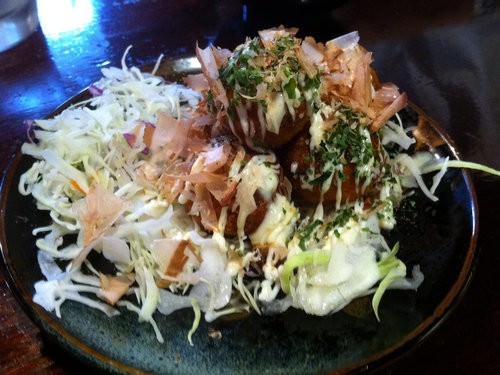 Whilst in Japan we fell in love with Takoyaki. Perfectly round dumplings, filled with boiled octopus and served with bonito flakes and Japanese mayonnaise. A Japanese friend, Kaori whom we were staying with in Hokkaido first introduced us to them.  Each time we have visited Japan since we make sure we get our fill. At Ramen Kan we have always found the Takoyaki to be so light and fluffy, exactly as we have eaten them in Japan.  There is always a fight between Mr GG and I for the third dumpling.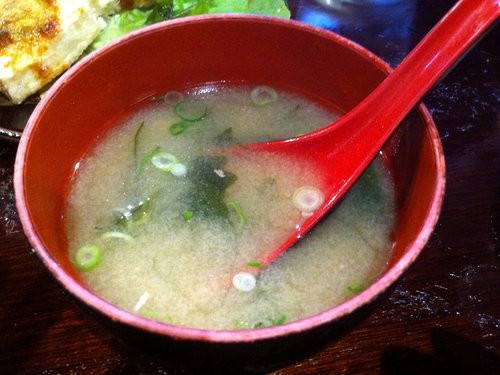 With the starters out of the way everyone moved on to there choice of Noodle soup. I was satisfied with my bowl of Miso soup.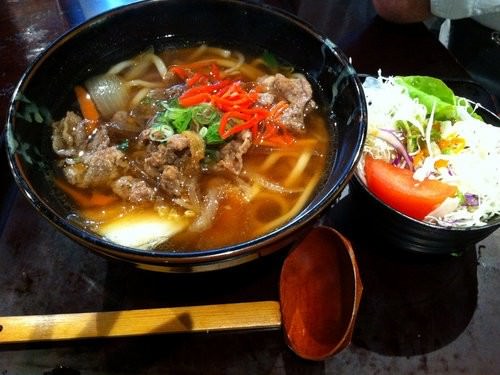 Mr GG had his usual Tan Tan Ramen a spicy noodle soup which he chose to have with pork.
iDenial chose the Beef Udon which was delicious hot and warming on such a cold day.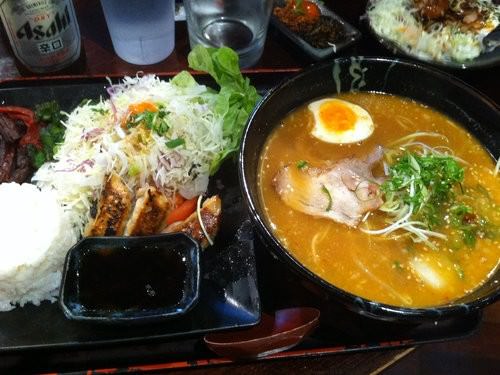 iWife chose a menu combination of Miso Ramen with Gyoza, Rice and pickle salad.
There was very little discussion at the table whilst we slurped our way through some delicious Japanese Noodle Soups.  This is a favourite restaurant of ours for good reasons; it is simple, cheap and delicious.
A quick question for readers, do you chose your holiday destinations based on the food you will be eating while your away?? Or is that just me 😉
Ramen Kan
1/90 Hay Street
Haymarket Sydney
Ph: 92116677