During our recent trip to Australia, I had the pleasure of enjoying some of the East Coast's most gorgeous luxury resorts and restaurants.  Our trip had been planned to highlight some of the more interesting luxury options for readers wanting a gourmet getaway. In Byron Bay, we were checking into an amazing Mediterranean villa which has been listed as one of the top 25 hotels in the world by Conde Nast Traveller Magazine. Have you heard of Rae's On Watego's at Byron Bay?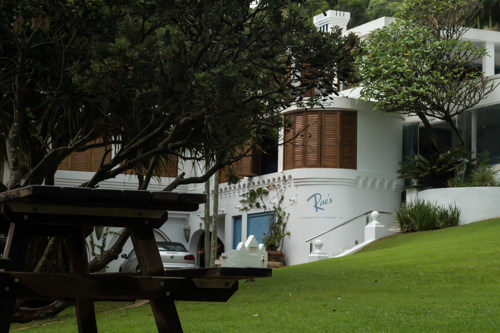 We had started the day in Coffs Harbour before jumping in Julie's VW convertible and cruising up the coast to Byron Bay. It was a scenic 3-hour drive to the beach-side village, and as we wound our way down to Watego's Beach,  we took  a slight detour to visit the towering lighthouse at Cape Byron; Australia's most easterly point. Following a quick tour of the lighthouse grounds, we were surprised to find that you could actually step inside to see the workings of the still operational lighthouse. With dozens of photos taken, we then continued on to Rae's On Watego's, which is literally a stones throw from the beach.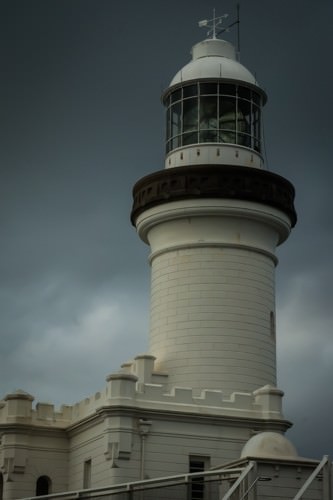 Our immediate impression of Rae's on Watego's was simply sheer opulence. I asked Julie if she had seen the film Casablanca, and she sheepishly said that she had never seen the movie! The lines and shapes of the property looks like it was straight from the classic 1942 movie.  We all marvelled at the Mediterranean style villas, with its ghostly white painted concrete and beautifully contrasting wooden doors and windows.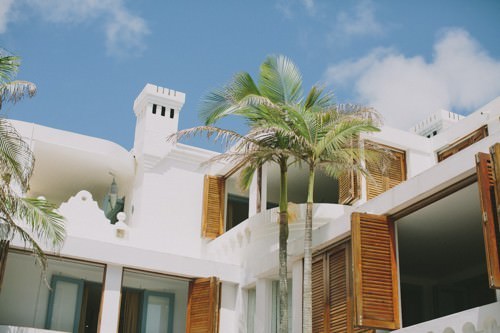 The renowned celebrity facialist, Marionne De Candia greeted us as we arrived. Marionne manages the hotel and spa of Rae's. She walked us up to the Ocean View Penthouse; our luxurious home for the night.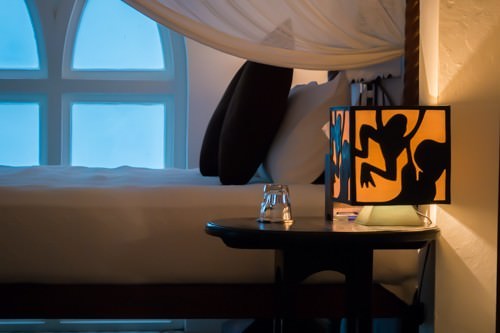 The spacious penthouse villa featured 2 bedrooms, 2 baths, a gourmet kitchen, living and grand dining room. The large wrap around verandah overlooking the beach immediately had me looking forward to sunset so I could unwind and relax with a glass of champagne.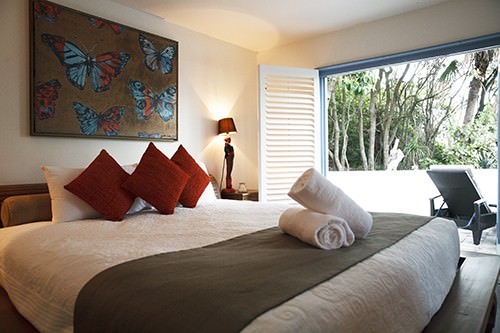 The living room was adorned with flowers in large oval vases, Japanese antiques and furniture.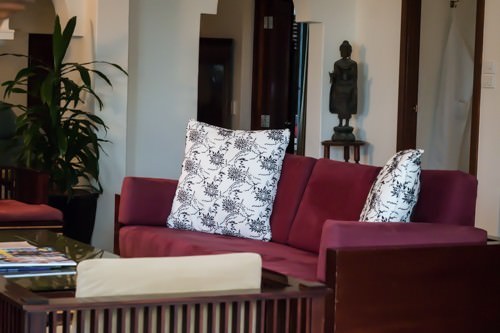 Resident artist David Bromley's beautiful and interesting paintings lined the walls of the rooms and corridors. Cliche's aside, you could almost feel yourself stepping back in time.  The property is just majestic, with an overwhelming calm which is enhanced by the sound of the waves crashing nearby on the sand.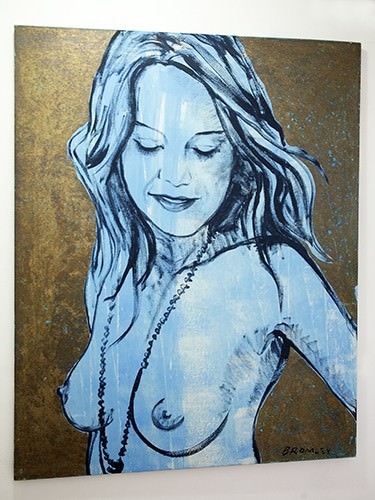 In the bathroom I found rosemary scented gels and liquids, which once again, brought a smile to my face.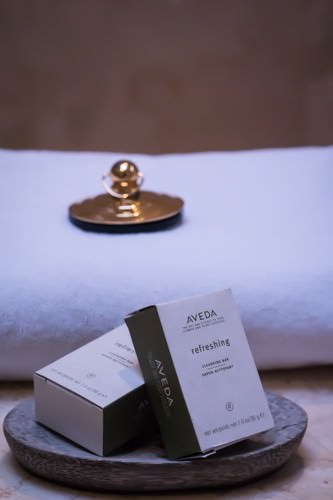 The two-bedroom penthouse showcased two unique themes. I slept in the elevated four-poster bed with flowing white drapes, while Julie stayed in the bedroom with ensuite and private balcony overlooking the ocean.
Not content with just a beautiful penthouse villa in the perfect beachside location; Byron Bay had to turn it on one last time that evening with a simply breathtaking sunset.  The soft orange glow lingered well after the sun went down, and we watched as the sky turned crimson, then purple, before finally fading to black.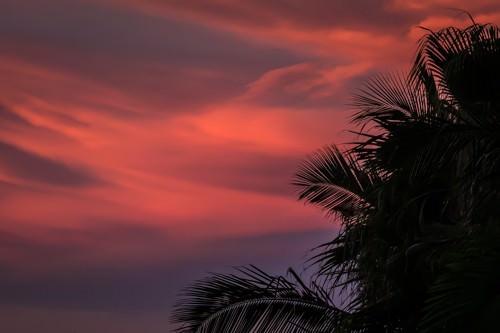 The next morning we were famished and all looking forward to breakfast. The restaurant called to confirm whether we would like to dine in our room, and lets just say, they didn't have to ask twice! Without hesitation we said we'd love to, as this gave us the opportunity to soak up the morning sun and ocean views, while dining in our white fluffy robes.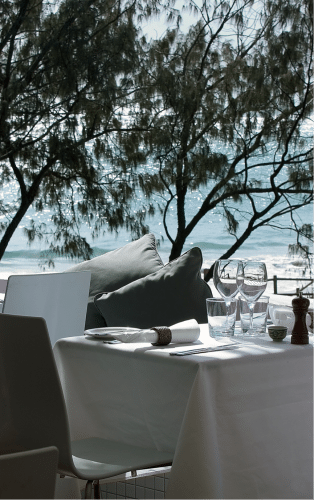 In little time there was a light knock on the door which revealed the ever-helpful staff carrying our breakfast trays.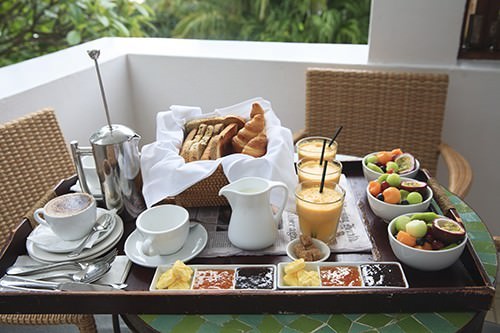 Our breakfast consisted of fresh house baked breads, jams, assorted fruits, fresh fruit juice, hot coffee and the stunning ocean view.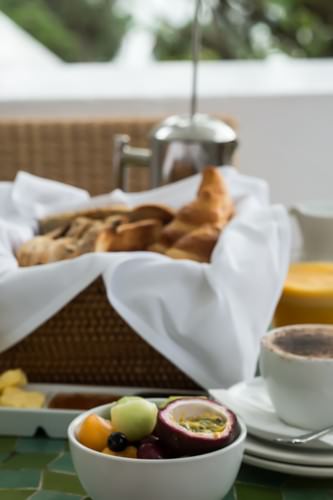 As we'd come to expect from Rae's, breakfast was perfect. The croissants were the first to disappear, followed soon thereafter by the jams and fresh fruit.  Everything was fresh and healthy, and made for a great start for the day.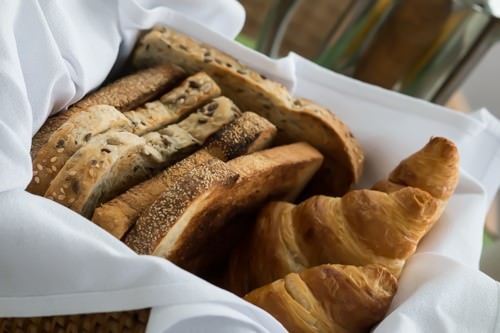 After breakfast we head across to Watego's Beach where all the surfers, both (very) young and old, were paddling out. Continuing on our walk, we passed a world famous surf-spot called "The Pass", then onto Clarkes Beach and Main Beach before arriving in Byron Bay. It is such a beautiful walk along the beach, and we certainly weren't alone, with both locals and tourists alike out for their morning stroll.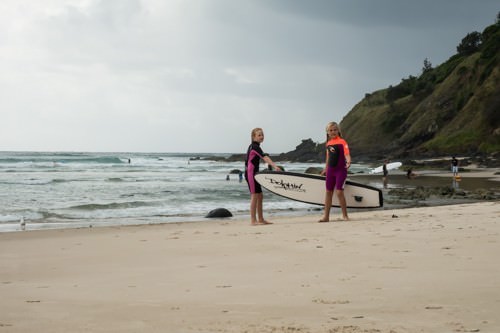 The spa has been recently renovated, so be sure to be pampered upon your visit to Rae's on Watego's.  You can find the spa rates here.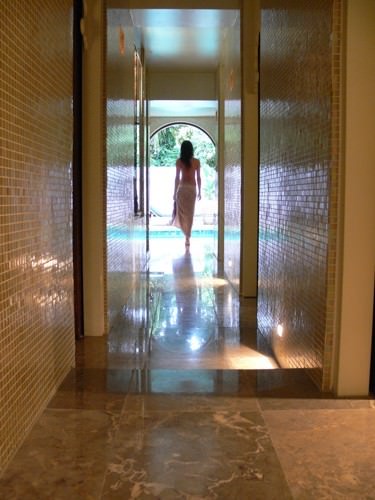 Or perhaps you may just wish to relax by the pool?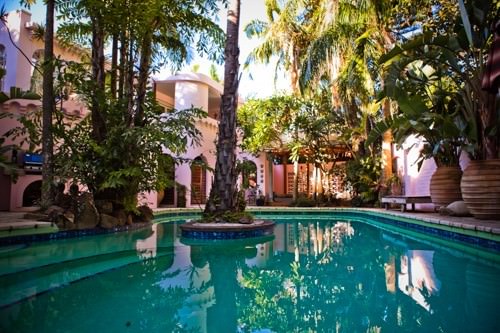 We have also shared a photo of a recent wedding at Rae's just for you to keep in mind if you have a special day coming up and want it to be unforgettable!
Rae's on Watego's Fish Cafe was rebranding a few days from our visit. We had the pleasure of sampling some of the new dishes being served in the restaurant.  Readers should watch out for that review also. The Restaurant @ Rae's was a real treat.

Gourmet Getaways would like to thank Rae's on Watego's for the opportunity to experience the unique property. The opinions contained in this review are written without bias and in accordance with Gourmet Getaways' disclosure policy. 
Rae's On Watego's
6-8 Marine Parade, Byron Bay NSW 2481 T: (04) 06 693 119