I've been hearing a lot about Plantation Bay Resort & Spa in Cebu for long. But my interest was always in Boracay, Palawan, Batanes, among others. Never Cebu…until a promo fare nudged me to book flights in February this year.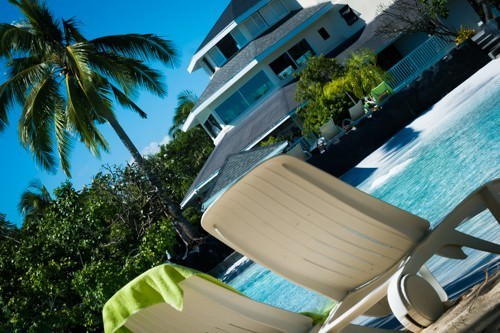 So what's in a name? Should I expect a pineapple plantation? Or mango, perhaps? After all, Cebu is known to produce the best dried mangoes in the world.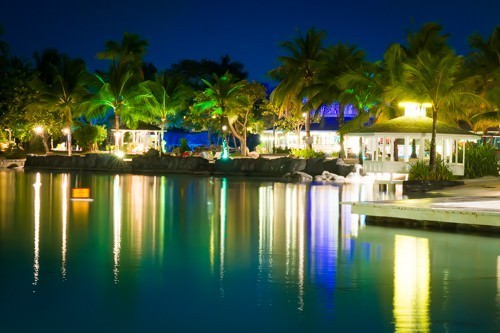 I did a quick check of the resort's website and Facebook pages.  There were so many gorgeous photos! A premium property, with gorgeous resort facilities and state-of-the-art amenities. Little did I know there was so much more, Plantation Bay!
That beautiful Plantation Bay swept me away..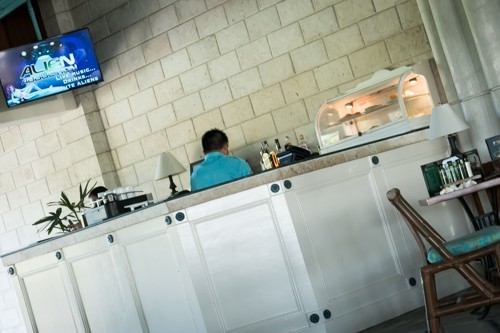 The four of us arrived an hour before lunch to meet Hannah the resort's PR Officer.  We were dining with her at Fiji Restaurant so we could find out a little more about Plantation Bay.
From the moment we entered the 11.5 hectare property gates, there was a welcoming feel I could not explain. The lobby was a huge roofed structure. It housed a bar, separate check-in/checkout counters, car rental and bell service counters.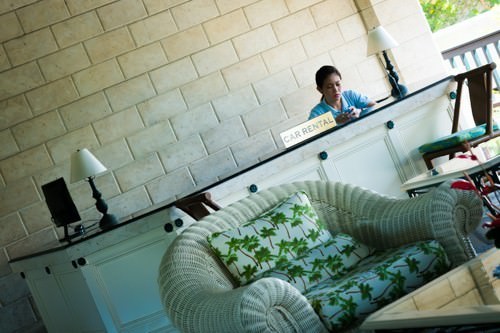 Just a few steps from the lobby the view was of a large turquoise lagoon. An elaborately designed carriage or kalesa crossed the wooden bridge. It was one of the passenger carts ready to take us to our room. The cart driver gave each guest a warm smile.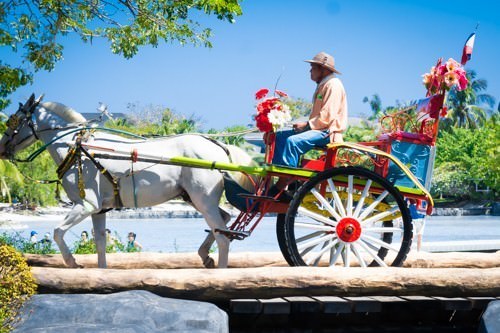 Hannah gave us a quick tour of the sprawling property. She happily handed us a map, keys, beach towel coupons and welcome drink cards. These come standard with all booked rooms.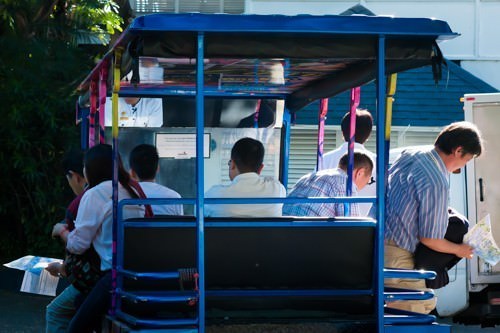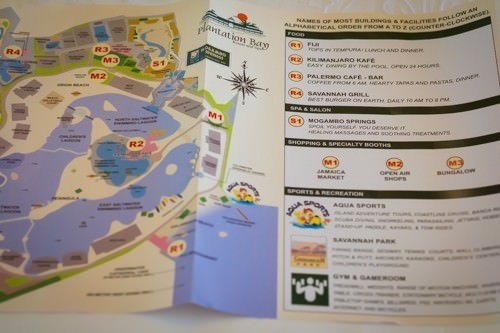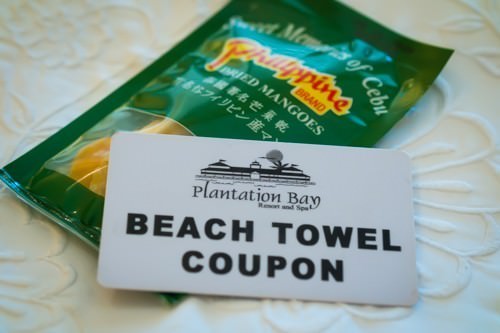 We checked into our lagoon view room in the Nile Hall. Here we found two queen size beds with soft white linens, a mini-fridge, LED TV, toiletries, a complimentary welcome basket of goodies, bottled water, coffee.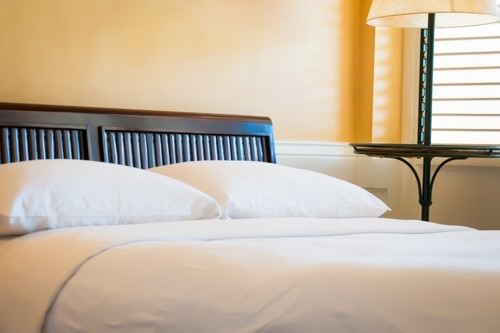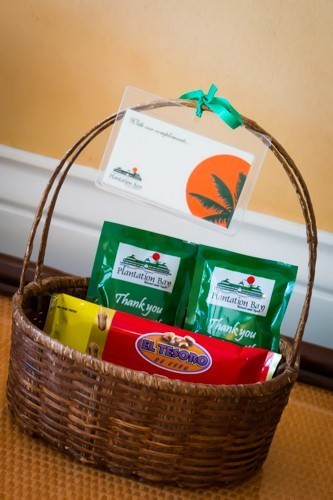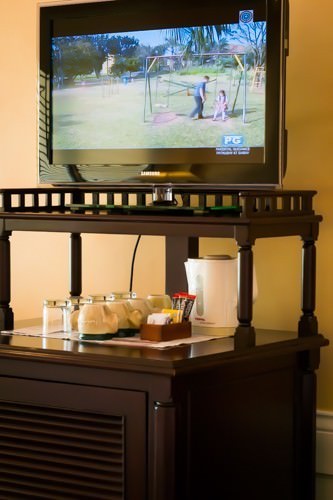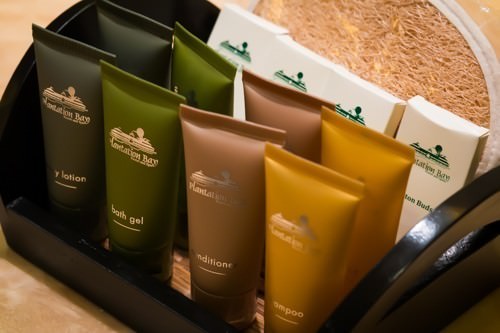 A few minutes after entering our room, I received a phone call from front desk to ask if it was a good time to deliver a welcome pastry basket. Seriously! We were just in the middle of getting amazed by the room and the view. But of course, we wanted to see what a pastry basket looked like.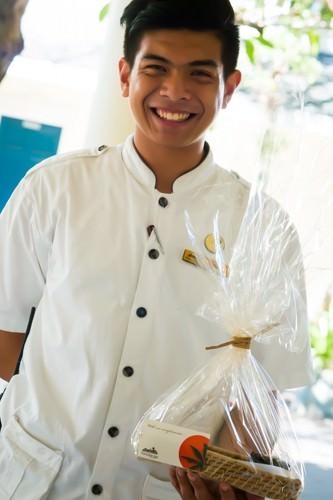 As I headed towards the door to take the pastries, I first took the beaming staff's contagious smile. I observed him as he walked to another room. His smile was consistent.
Back to the pastry basket, it was an assortment of cake slices and small-shaped chocolates. They were all good!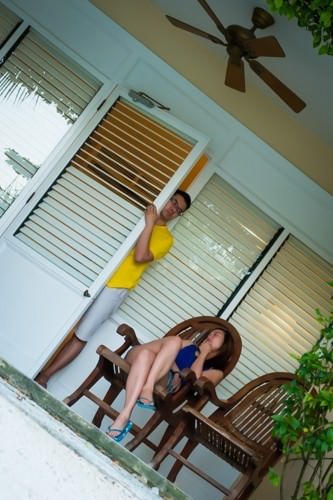 Alright, Plantation Bay successfully set us up! After an impressive lunch at Fiji Restaurant, the well-appointed room, the frills and the view from our room, we couldn't wait to saunter about.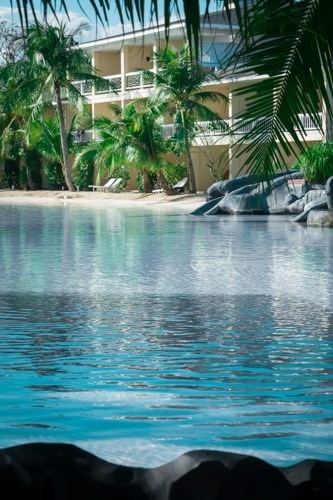 After all, we were given a map. But alas! As we toured around, we realised how easy it was to find places as the names of the stops were in alphabetical order. At this point, I knew where the resort was getting at. Not customer satisfaction but anticipation!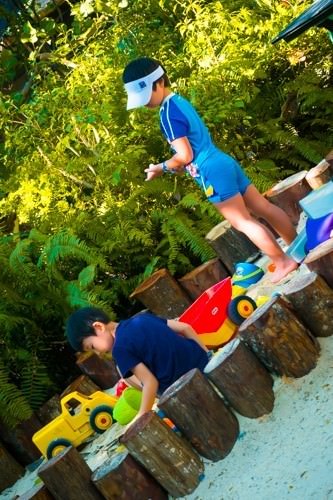 Please forgive me if I will not be able to mention everything that is there to do in this resort. But it is worth mentioning that there are play areas and activities for kids and adults of all ages. All encompassed by a single resort complex.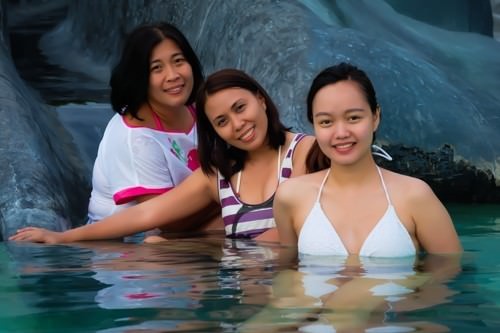 With our two days of stay, we walked safely, biked around and rode the passenger carts ready to transport guests ANYTIME, ANYWHERE.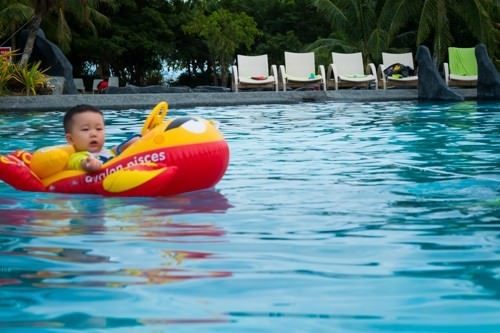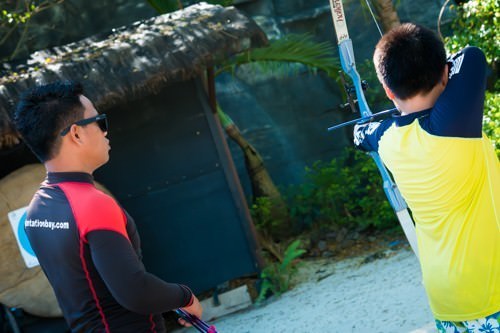 While some activities have corresponding charges, there are some great ones that can be enjoyed for free. Archery, wall climbing, 1-hour biking, billiards, foosball, air hockey, X-box Kinect – these should be enough to keep you occupied. All of the latter are free of charge!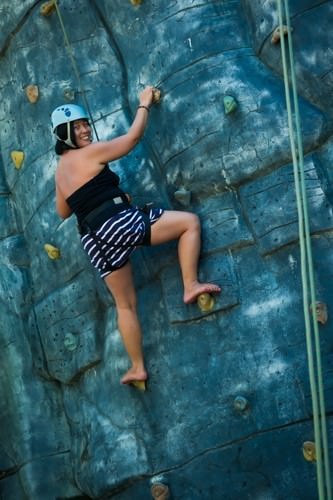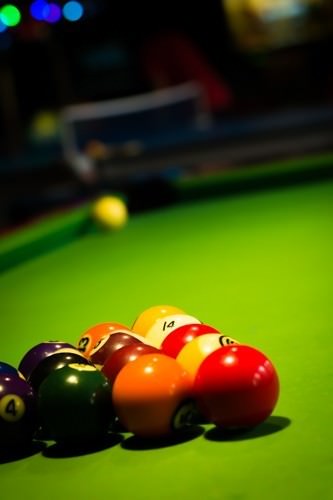 Water sports? Yes, they have that, too. And they have four restaurants, a spa facility, daily themed dinner shows. I will share with you more about these in the next stories. So please stay with me if this story stimulated the wanderlust in you.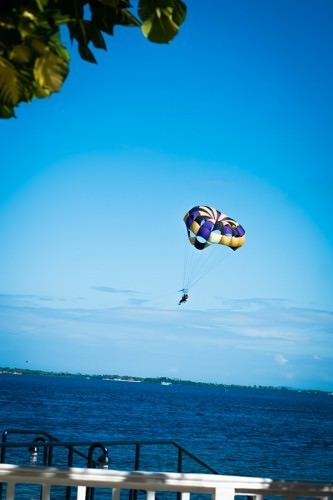 Staying for two nights at Plantation Bay was "moreish". I think you will agree with me after you've seen all in the next stories. To me, this was an absolute hands down gourmet getaway. This was the exact moment I had wished Julie could teleport to where I was.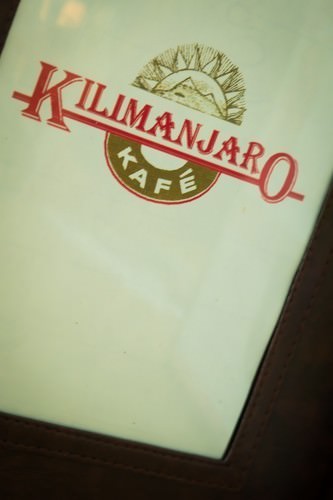 Breakfast was not part of the room charge. The management believes that guests must be given the option to not pay for compulsory breakfast incorporated in the booking fee. Guests can dine out, dine in one of the resort's restaurants a la carte or avail of the breakfast buffet at Kilimanjaro Kafe. For Gourmet Getaways, they had us sample the quality of breakfast they serve. Plus a bonus lunch!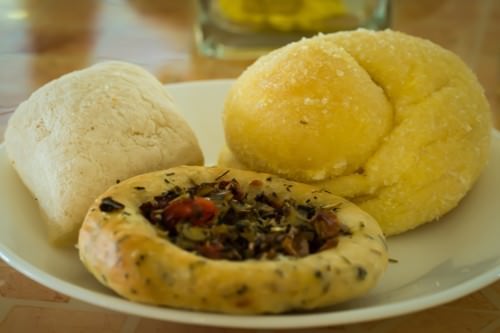 Regular readers will all remember Julie's Ensaimada (Brioche). I will declare with all honesty that in my years of eating Filipino ensaimada everywhere (except for Julie's as I had not sampled it yet straight from her oven), this is BY FAR THE BEST. It was soft, creamy, milky, carried a sweet and salty balance I have never tasted in any other cafes or bakeries. This I told Mr Manny Gonzalez, founder of Plantation Bay Resort & Spa. "The secret", he shares, "is to use margarine." In his opinion, …"there is no other way to bake a great ensaimada!"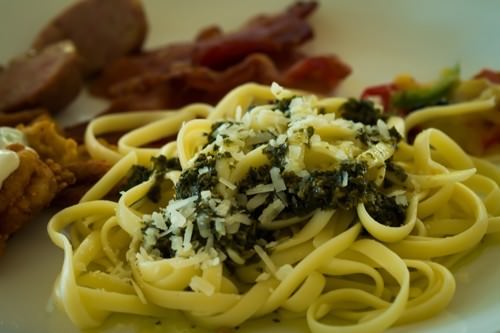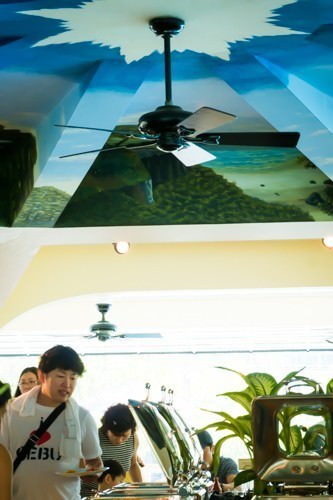 For lunch in the same restaurant, Kilimanjaro Kafe, we were offered one of the tastiest Kare-kare's with thick peanut sauce and tender beef.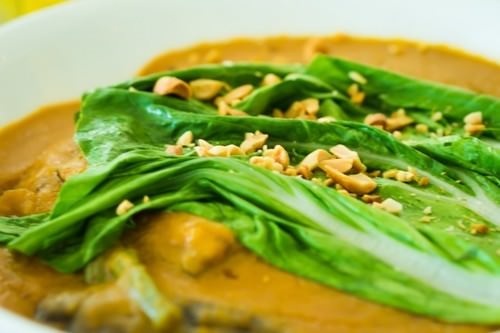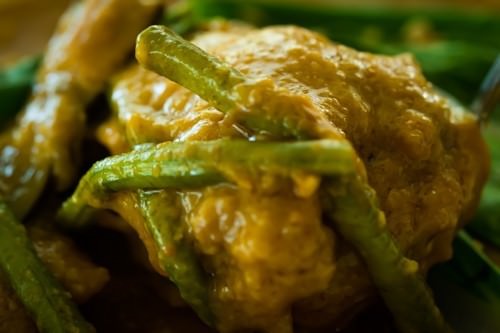 One of the lightest and crispiest lechon kawali…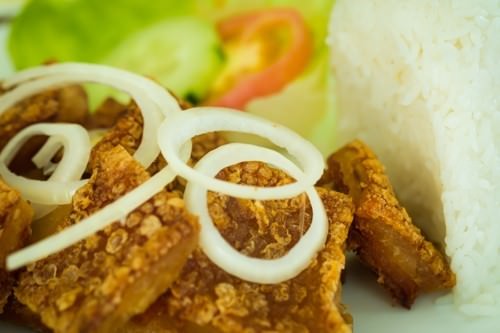 A dark and dry adobo that I always prefer…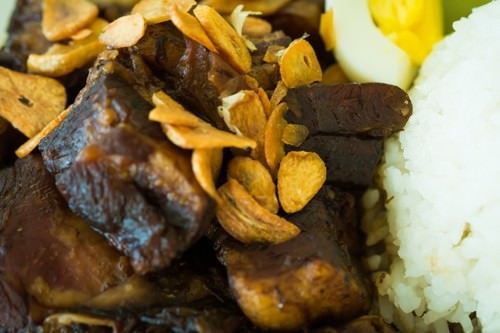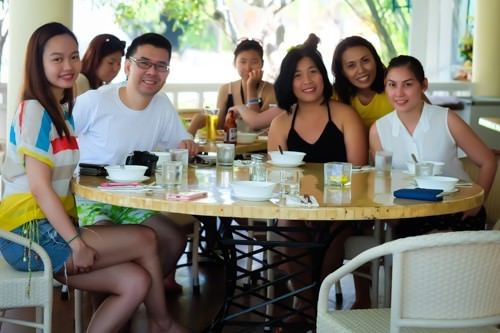 Anywhere we went whether indoor or outdoor, there was always reason to be delighted. Have a look at these mango labels.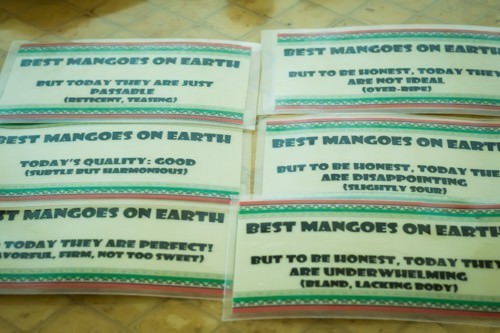 Even the trash bins were carefully tagged and nicely presented.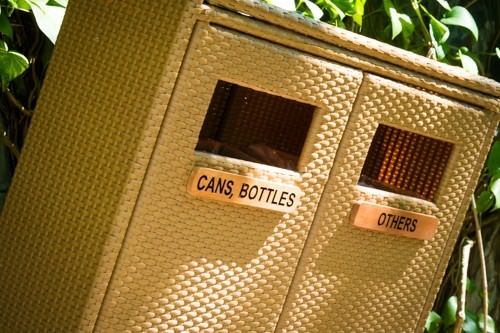 The day we arrived was a Friday when the resort's themed dinner show was Filipino Fiesta. We were also invited to this entertaining and filling buffet event.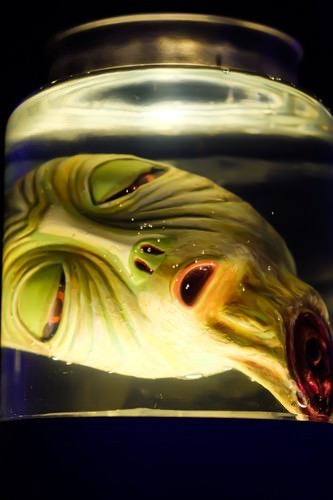 After the show, Manny had walked with us to the newest attraction of the resort – Alien Abduction, a bar with the concept of getting lost in space. There was certainly some gruesome decor.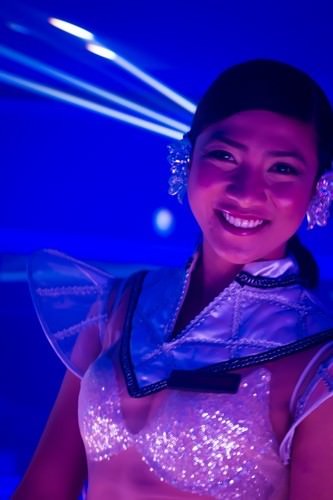 There is nightly singing with a singer-musician duo. Guests are invited to chime along. I had a shot of the Brain Hemorrhage which was a combination of baileys, grenadine and peach syrup.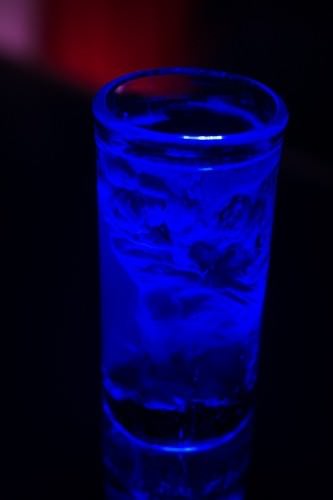 As you can imagine, the glowing blue drink pictured above had a sweet flavour, but sure had a kick. I could have taken another shot of this, but it was time to call it a night.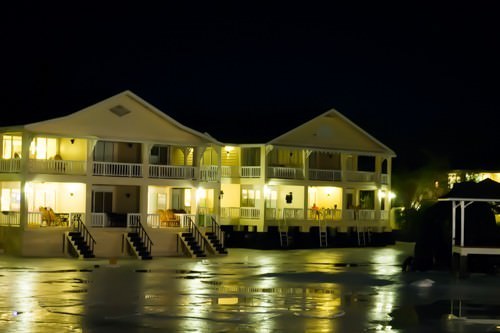 Plantation Bay's message to me as a guest was clear. The place, the signs, the service, the smiles – this was no ordinary resort. And the answer to what's in a name? It's like having your own plantation. The resort is all about YOU.
I had to ask myself several times if there was something missing in Plantation Bay. Something that was not there that should have been. It seemed they had thought of everything for the perfect.  In the end the only thing I could think of as missing was …my family, next time I will have to bring them with me.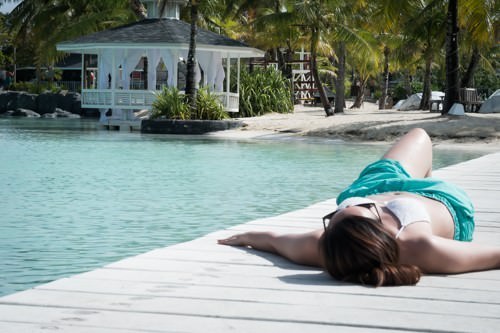 From satisfaction to anticipation to delight, I will sum up the experience in two words. Simply put, I was SWEPT AWAY.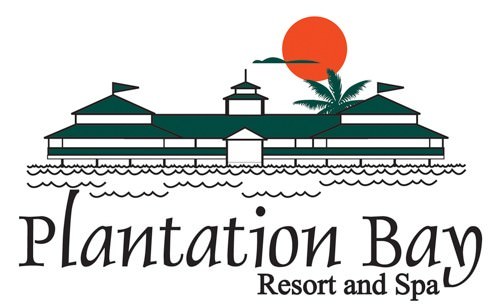 Gourmet Getaways stayed as guests of Plantation Bay Resort and Spa. The opinions contained in this review are written without bias and in accordance with Gourmet Getaways' disclosure policy. 
Plantation Bay Resort and Spa
Marigondon, Mactan Island Cebu, Philippines 6015 T: +6332 505-9800 F: +6332 236-4821