Our family has done extensive travelling through the great Australian outback. We have driven all the way to the tip of Cape York via the Old Telegraph Track and had a few worrying moments in the Strezlecki Desert.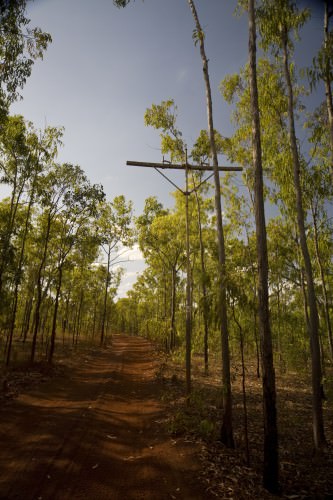 If you're planning an outback adventure then I'm a little jealous, I would love to explore more of our great outback. Having an outback adventure seems to be on so many peoples bucket list. I wonder if people have been inspired by Ernie Dingo on "The Great Outdoors" to explore more when visiting Australia? Or perhaps it's the excitement of conquering the wild beast.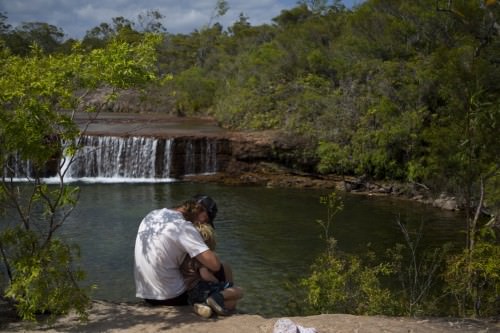 What ever the motivation journeying into the Australian Outback is a very different style of holiday experience. You absolutely need to be prepared for everything and anything before you leave.  By planning ahead and implementing some safety measures you will be better equipped if things don't go to plan. In this story I want to share some tips on what to pack, vehicle modifications and possible dangers.
What to do before your outback adventure
Quite a lot of the roads through the outback are little more than "rutted out" tracks. These roads are only suitable for high-clearance four-wheel drive vehicles. You should only attempt navigating off road tracks if you are a confident driver.  Driving in the outback is a challenge as you can see below, I was on a cushion to see over the bonnet and using the steering wheel to keep myself upright as the car tipped!
If you are unsure of your ability to handle a four wheel drive in extreme motoring conditions it would pay to join a 4WD club prior to your adventure. 4WD clubs provide driving course and hold club driving days which will vastly improve your skills manoeuvring your vehicle.  You will gain a greater understanding of  your capabilities and the vehicle's capabilities.
It's essential that you carry the following items along with you if you are exploring the outback. This includes:
Bring Paper Maps – Sounds basic but the internet is non existent in some areas.
Pack sufficient supplies of water and food – We packed for a week longer than we thought we would need between towns.
A satellite phone to call someone in case something goes wrong.
An EPIRB (Emergency position indicating radio beacon)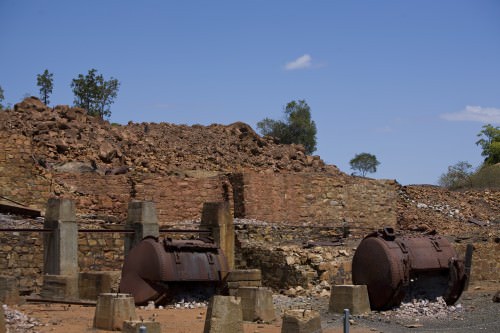 Suggested Vehicle Modifications
The vehicle we used for all our outback adventures was a Nissan Patrol ST Wagon (3 Litre Turbo Diesel).  Although it sounds like this beast of a vehicle would go anyway, we had to make some vehicle modifications before we were ready to travel to remote areas.
Here are the modifications we made:
2 inch Suspension Lift
33 inch Cooper ST Discoverer Tyres
Snorkel
TJM Bullbar
Light force Driving Lights
12,000 lb Electric Winch
Triple Battery System (3rd battery located in camper)
ARB Full length roofrack
ARB Cargo Barrier
UHF radio with high range aerial
The vehicle modifications needed will vary depending on the vehicle you have chosen, where you will be going and the type of outback adventure you have planned.
What are the dangers?
The Australian Outback  does have more than it's fair share of dangers. If you get lost in a remote area you will need to know some basic survival tips. Mostly survival comes down to good planning and making smart decisions. There is an average of 40 deaths in the Outback each year and you should take a mental note of the following if you want to avoid becoming a part of that statistic.
Ensure that you take enough water with you during your trip. There are times in the day when it can get up to 45 degrees in the shade and you may be hundreds of kilometres away from the next available water source.
Don't engage in illegal driving activities such as drinking and driving.
Should you encounter wildlife while driving, don't swerve to avoid it otherwise you may crash and become the victim.
Let somebody know where you are going. If you don't return at the estimated time that you informed them of, they can get in touch with the rescue departments to find you.
Know the capabilities of your vehicle. If you are driving a sedan or a small car, your car will only be able to stay on the main roads. If you have a 4WD, you need to ensure that it is one that can perform the correct 4WD functions. You may need to enquire about coaster conversions to ensure that you have the right configuration for your vehicle to perform. It is also important that the driver knows how to operate the vehicle to navigate through the terrain.
Carry a well prepared first aid kit and consider doing a St Johns First Aid Course.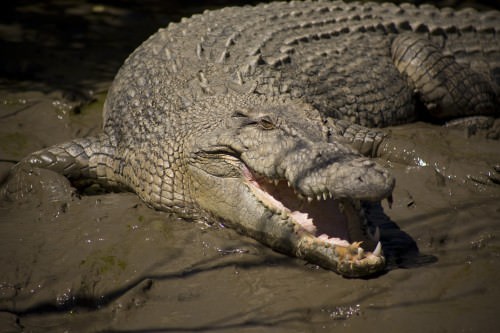 Environmental dangers
Crocodiles (Saltwater and freshwater)

– The freshwater ones tend to keep to themselves, however the saltwater ones do eat people. Be careful. Never swim unless the area is known to be safe.

The sun

– It is blistering hot in the outback. Slip on a t-shirt, slop on sunscreen, and keep on a protective hat minimum to protect yourself from sunstroke and skin cancer.

Poisonous snakes

– We have some of the worlds deadliest snakes so it pays to be cautious. Whilst you may never encounter a snake being particularly vigilant is important.  Be careful when bush walking, looking under bonnets and using any toilets as they may be nesting in there. Always zip up swags and tents while not in use.  Should a snake bite occur it's important to know and implement first aid immediately. Medical help should be sought immediately as the  patient may need anti-venom.

Poisonous spiders

– In Australia we have the  funnel web and redback spider. Don't put your hands in crevices, always shake out shoes vigorously and keep swags and tents zipped. Should you get a spider bite, implement first aid and seek immediate medical help.
Emergency numbers and contacts
Should you find yourself in any sort of trouble, it is important to know which numbers to contact. The numbers are provided in the table below.
| | |
| --- | --- |
| Contact | Number |
| Emergency services (Police, Ambulance, Firemen) | 000 |
| Emergency services if you are using a satellite phone (Police, Ambulance, Firemen) | 112 |
| Royal Flying Doctor Service (Northern Territory & South Australia) | (08) 8648 9555 |
| Royal Flying Doctor Service (Mt Isa) | (07) 4743 2802 |
| Royal Flying Doctor Service (Perth) | 1800 625 800 / 08 9417 6389 |
Know the common 4WD Routes
The Outback is a large place and it is easy to get lost. So choose a 4WD driving route and stick to the track. If you are an avid adventurer, there are so many places you might want to visit in the Australian Outback and the 4wd routes will get you there.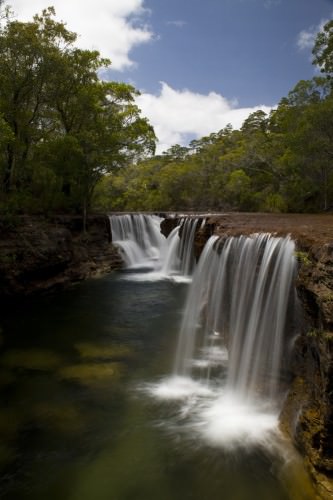 When you travel along the routes you get a real outback experience.  I honestly believe you need to do some of the famous drive routes and challenge yourself like our early explorers. We travelled with our children and took them to places such as the Burke and Wills Dig Tree, the Aboriginal Art in the Flinders Ranges and all the gorgeous Far North Queensland waterfalls photographed by Ken Duncan.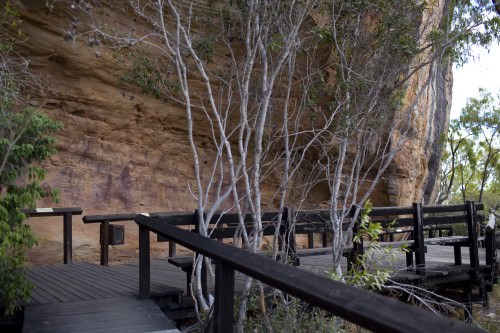 Everywhere we travelled we were amazed at the changing scenery.  The sandy desert, gave way to the great stony desert, then the almighty "Big Red" a monstrous red sand hill outside of Birdsville. Continuing on you arrive at Charters Towers and the outback starts to change again. Large rock formations, underground lava tubes. So much to see and do.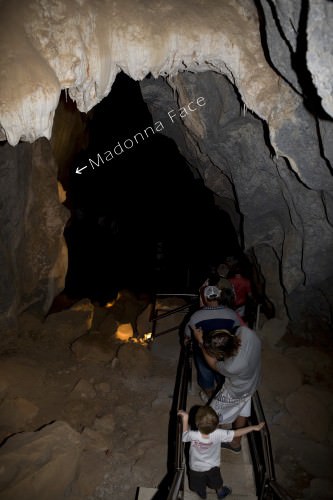 Its a rugged adventure but made well worthwhile by the sense of achievement that conquering challenges, and managing the changing terrain brings.  Then there's the locals, everyone is happy to say hello. Each time we arrived in town we stopped at the local pub.  Most times stopping in on an outback pub requires a two day drive so it's a long time between beers. Meeting the locals at the pub is an experience all of it's own.  If you can make the most of any hospitality offered at farm and station you will be rewarded with an even more authentic adventure.
Below are three 4WD routes I have yet to experience. These are on my bucket list!
Kakadu National Park
If you want to see a biodiverse national park and to get immersed in Aboriginal culture, then take a trip to Kakadu National Park. There are main roads available from Darwin or Katherine and you can choose to go off the beaten track as long as you have the right type of vehicle.
Wool Wagon Pathway
This is a 1300 km experience that can take approximately 3 days. The route offers stunning sunsets, countryside characters and starlit nights. The self-drive experience will take adventurers through Geraldton and the Murchison Settlement where you can stay on the land or work at a sheep or cattle station. Continue onto Gascoyne Junction to experience the natural spring at Bilung Pool. Once done, continue onto Exmouth where you can enjoy the view of the Kennedy Ranges. Within the ranges, you will have the chance to see the natural wildlife, canyons, springs and cliffs.
Miners Pathway
This route follows the inbound trail of the historic gold rush in the 1800s. A 300km journey inland will take you past fields and towards Mt Magnet, where there are signs of the historic gold mine shafts and heritage walk trails. The dirt road from there to Sandstone will allow you to come across the local wildlife such as kangaroos and emus. Then continue to Yalgoo and Paynes Find.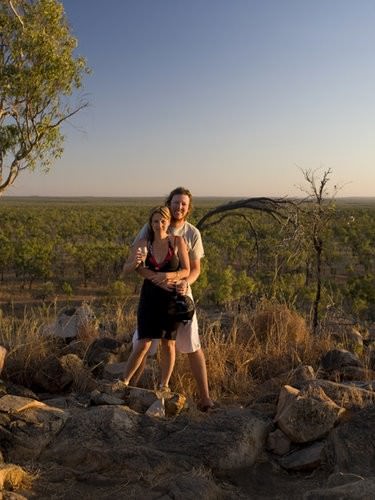 The Australian Outback is absolutely huge and there are so many adventures just waiting for modern day explorers. I hope you have enjoyed my outback adventure and the images and YouTube we have taken during our travels. Brett let me drive all the way to Cape Your from Cooktown so any creek crossings you see in the YouTube is ME driving!
I hope you enjoy your trip into the outback as much as we did. Have a fabulous adventure and maybe our dusty paths will cross one day.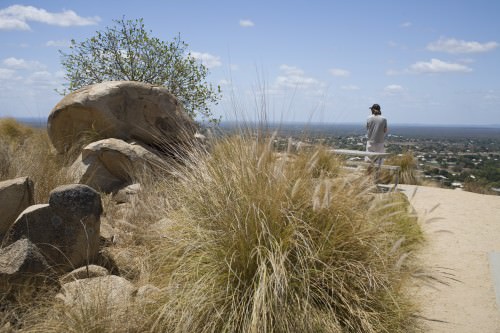 Just be sure to prepare well and stay safe.
So readers, where have you visited in the Australian Outback?