I'm dreaming of my perfect weekend in Perth. I am sure this is no surprise to regular readers.  I have often mentioned on Gourmet Getaways that I would like to schedule another trip to Perth this year.
As the year moves forward I have become a little more serious about the trip.  I have started designing my Perth romantic getaway. A weekend which is jam packed with the best Perth has to offer.
What would make a perfect weekend in Perth? What are the must see, must do, must taste things that I would want to share with readers and my dear hubby?
Here is my weekend itinerary.
A Perfect Weekend in Perth
Friday Afternoon
5.00pm Flight Arrives in Perth Airport
Pan Pacific Perth Hotel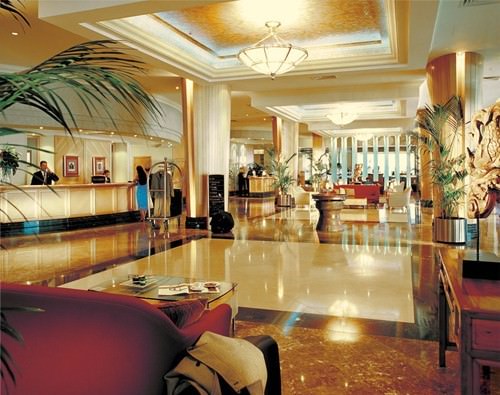 Check into the Pan Pacific Perth Hotel – This hotel is located in the centre of Perth and has scenic views over the Swan River and lush historic Kings Park gardens. There is a range of accommodation styles available but given this is to be a romantic getaway I would book into the Pacific Club King room.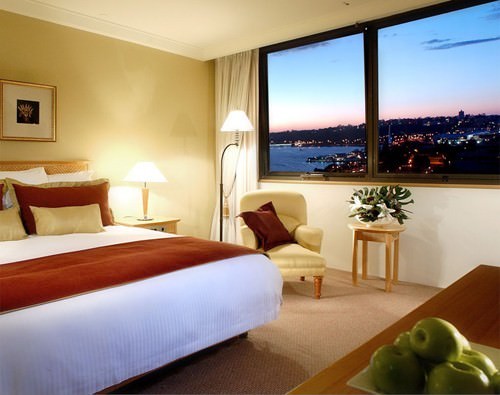 The rates for the Pacific Club King room are reasonable for a prestigious 5 star hotel and the inclusions had me sold immediately.
Included in the rate was access to the Club Lounge with daily breakfast, pre-dinner drinks and canapés, plus afternoon tea on weekends. These inclusions seemed like a great way to start to my perfect weekend in Perth.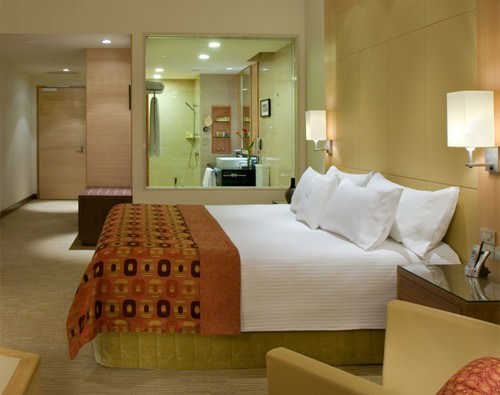 The rooms are spacious and sleek and features oversized granite bathrooms, large work desks and high speed Wi-Fi so I'll be able to sneak in a few hours of writing if needed.
6.00pm Lobby Lounge Bar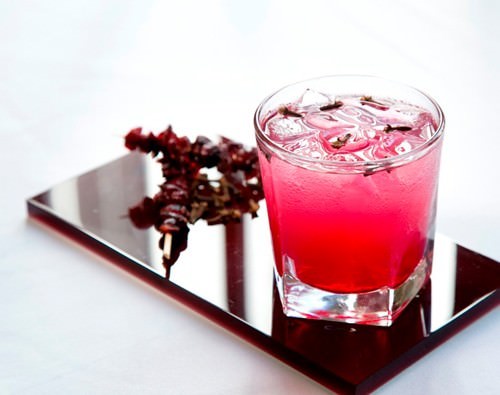 Once we had freshened up hubby and would commence our evening in the Lobby Lounge Bar. Mr GG is nothing if not predicable, and I know he would order a Little Creatures Pale Ale.  He always likes to sample the local beers. I would order a refreshing Westside Cocktail containing Vodka, Cranberry Juice, Grapefruit and cloves. I imagine this cocktail would go straight to my head after such a busy day so dinner would follow.
7.00 pm Origins Restaurant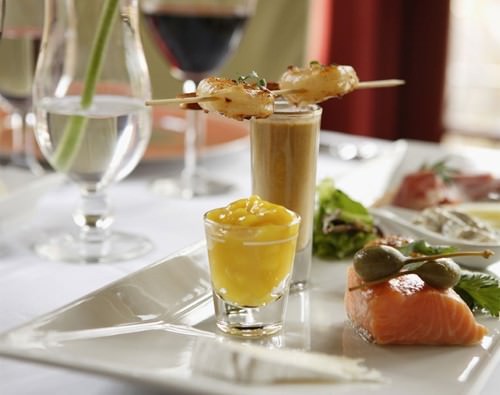 After reading the menu at Origins Restaurant I decided we would not venture too far from the hotel on the first night.  I have highlighted the following dishes, I wonder if regular readers can tell which dish I have chosen for myself and which are for hubby?
Seared scallops with tuna loin, yuzu, konbu, daikon and cucumber
Slow roasted pork belly with green papaya and nam jim
Grilled barramundi with chorizo mash, asparagus and sauce vierge
24 hour braised beef short rib with gratin dauphinoise, carrots and shiraz jus
Creamed spinach French fries
Caramel pecan and popcorn cheesecake
Pear and ginger crumble with Williamine sorbet
Saturday
6.30am – 9.00am – Surfing Trigg Point or Observation City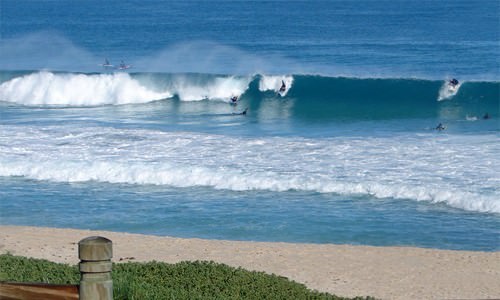 So much for our romantic weekend.  Hubby has informed me that in his imagination he has already taken off to one of two local surf spots for an early surf. Depending on the day he would choose either Trigg Point or Observation City. Trigg Point is one of Perth's most reliable waves for surfers close to the city. Observation City needs a big swell and Easterly winds to get going but being located near Scarborough hubby thought the surf check would double as a bit of sight-seeing. Both of these breaks are located within 15 minutes from the hotel.
This leaves me with free time for a sleep in before my chocolate making class.
8.00 -9.00am Gym
Thinking about making and eating chocolate makes me feel guilty so I have added time at the gym. The hotel has a 24 hour in house gym and fitness centre so I don't have to go far.
9.00am – 10.00am Montereys Restaurant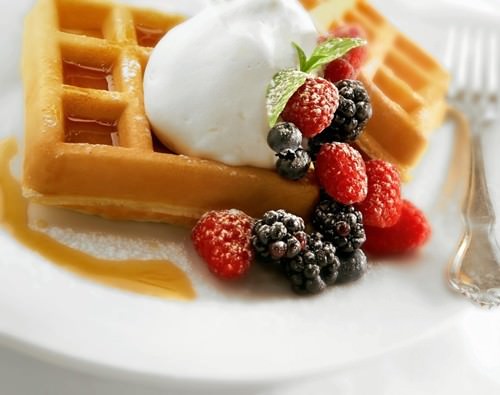 Hubby and I will enjoy the complimentary breakfast at Montereys Restaurant.  The continental breakfast is included in the Pan Pacific Perth Hotel with my particular room rate.
10.30am 12.30 Chocolate Masterclass

It's time to go back to Origins Restaurant for my chocolate making masterclass. Each year I promise myself I will learn the art of chocolate making and how to properly temper chocolate. Hopefully with the help of Pastry Chef Laurent Xavier and this two hour class I will achieve this goal. Participants are shown how to create these sweet treats;
White chocolate rose and ginger mendiants
Framboise truffles
Chocolate fritters
Orangettes
Blondies
12.00 Deli Divine Picnic Hamper
Hubby collects the picnic hamper I have ordered from Deli Divine and meets me in the hotel lobby.  After consuming all the delicious chocolates in class we decide a stroll is in order. Mr GG and I take a walk through Kings Park and find the perfect spot to set up our picnic hamper.
Deli Divine provides a range of hampers and platters from gourmet food items in their well-stocked deli.
12.30 – 4.00pm Kings Park & Perth Botanical Gardens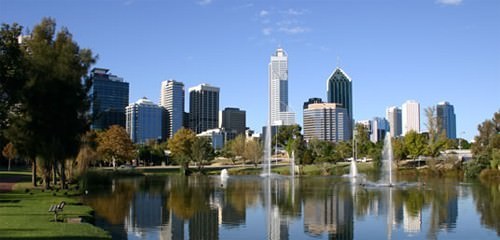 Kings Park is located a stone's throw from where we are staying on the western edge of Perths CBD. At just over 4 square kilometre of park it is one of the largest inner city parks in the world. Out of interest New Yorks Central park is 3.4 km².  Kings Park is a mixture of grassed parkland, botanical gardens and natural bushland on Mount Eliza.
I have seen some gorgeous images of the views over the city and Swan River from Kings Park so I know we'll be finding a location high on Mount Eliza to picnic. After enjoying the view and taking countless images it will be time to make our way back to the hotel.
4.00 6.00pm Cottesloe Beach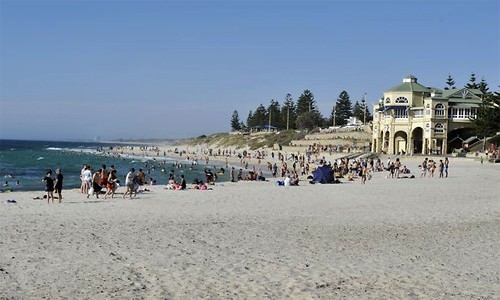 We have just enough time to take a ten minute drive to Cottlesloe beach for a quick swim.  Once we have cooled off it will be time to find a bar for some liquid refreshments.
Having only one weekend in Perth we are on a tight schedule, by six o'clock it would be time to return to the hotel and prepare for our romantic evening together.
7.30 -10.30 pm Perth City of Lights Dinner Cruise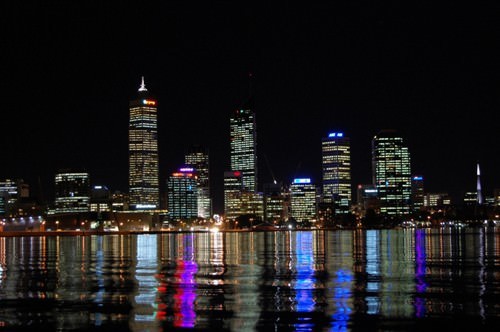 Mr GG and I will be relaxing and taking in the Perth city lights on our Swan River dinner cruise. A three hour sunset cruise, seated at our table watching the water, stars and city lights.
The cruise features hot and cold buffet dinner, with Waters Edge wines, beer and soft drinks.
I am sure we will be exhausted by the end of this busy day so back to the Pan Pacific Perth Hotel for a good night's sleep.
Sunday
6.00am – 8.00am – Surfing
Lost hubby to the surf again.
Me sleep in, the gym can wait.
9.00am – Room Service
Call room service for my morning cappuccino, yes I'm lazy but I know by this point I won't be getting out of bed.
9.45am -5.30pm
Swan Valley Tour from Perth: Wine, Beer and Chocolate Tastings
For the final day of my Perfect Weekend in Perth I scheduled a full day tour.
Swan Valley is Perth's premium food and wine destination. The area contains so many traditional boutique style wineries and hand-crafted gourmet food producers.
The tour will allow both hubby and I the opportunity to enjoy the scenery and the wine without one of us needing to drive.
The full-day tour starts with a sampling of wines at two small wineries before moving on to the internationally known Houghton Wines.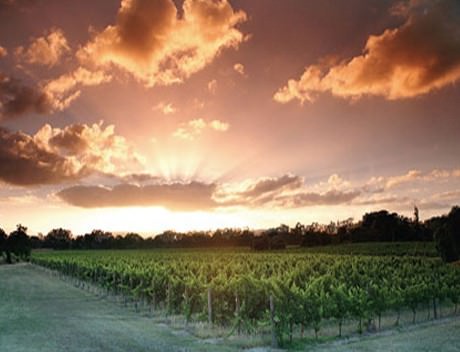 Houghtons Wines
Established in 1836, Houghton's is one of Australia's oldest operating wineries, known for its best-selling Classic Dry white wine. I love a dry white so I am particularly looking forward to visiting this winery. After our wine tasting a lunch platter will be served with another complimentary glass of wine.
Another two mystery vineyards are on the itinerary with a locally produced cheese board and nougat tasting included.
Next, we will be visiting an award-winning microbrewery, and sampling some locally crafted ale.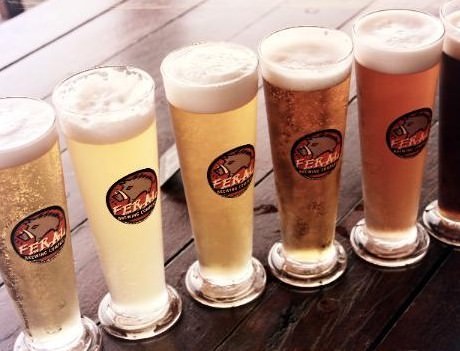 The last stop of the tour is the Margaret River Chocolate Company. Here we will be sampling a range chocolates and truffles!
With a full tummy both hubby and I will probably sleep all the way back to Perth.
7.00pm Perth Airport Check in
Goodbye Perth and thanks for a great weekend.
Now I need your help readers. I have written the itinerary for my perfect weekend in Perth because I want to win THIS weekend. You can help get me there.  It would be awesome if you could write a comment either in support of my story, or letting me know something great about Perth that I have missed from my schedule.
Oh, and if you would like to share my story with your social media following I would be forever grateful. Even if I don't win I will update you on who the lucky recipient is and we can read about his/her perfect weekend in Perth.