Pasfields Restaurant is a relative "newby" on the Coffs Harbour dining scene.  It's located near Korara at Paradise Palms Resort, and occupies a scenic position nestled among the palm trees.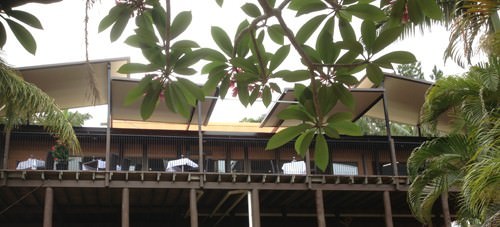 Many times I have driven by and promised myself I would make a booking. Inevitably though, if I am on the highway, I'm on a mission… and a relaxing lunch or dinner isn't on the cards.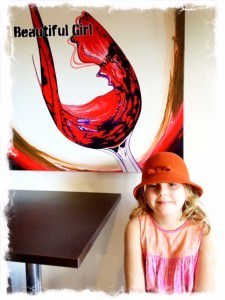 It was Mr GG who made the call. A romantic lunch for 2 1/2.  My little miss 7 was joining us. The first item ordered was a hot chocolate for the princess.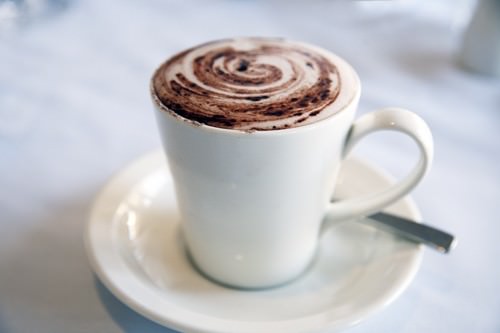 Talking to staff we discovered Pasfields Restaurant was celebrating one year open for business.  Wow! Time flies, I couldn't believe it had taken me that long to try out the menu!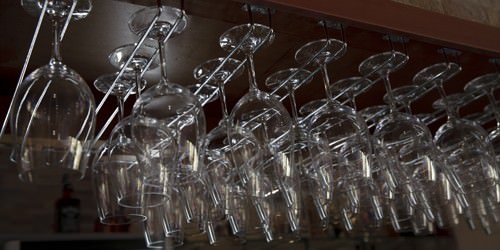 As this was to be a romantic lunch Mr GG ordered a bottle of wine.   Hubby decided on a St Hallet red wine called "Garden of Eden" from the well chosen wine list.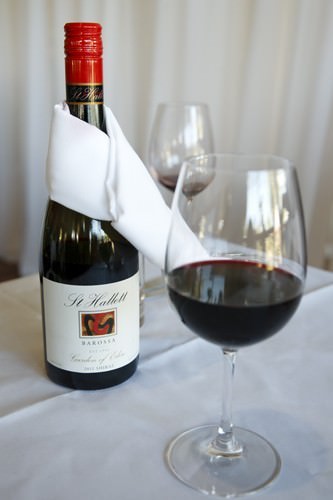 The wine was perfect! A lovely mellow red with clean plum and berry flavours, it will be a bottle I look out for in the future.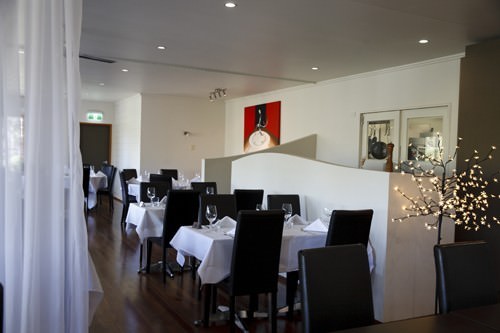 I was pleased to see the menu looked rather exciting.  Some familiar favourites were included such as the Pork Belly. Readers will know I can never go past the Pork Belly dish on a menu.  The Pasfields menu had a few more interesting dishes.
The Crocodile Cakes were a dish I just had to order! I have eaten crocodile a few times previously and I like the interesting flavour.  Let's face it, crocodile is not something you often see on a menu so when it is… it's time to order.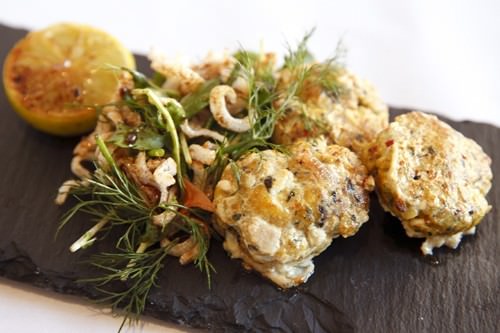 So what were the crocodile cakes like?  They were made from minced Northern Territory crocodile and had a similar texture to Thai Fish cake.  The cakes themselves were full of flavour.  The chef had used a mixture of aromatic spices such as turmeric, cumin, coriander seed and garlic to give the crocodile a mysterious fusion of Moroccan style flavours.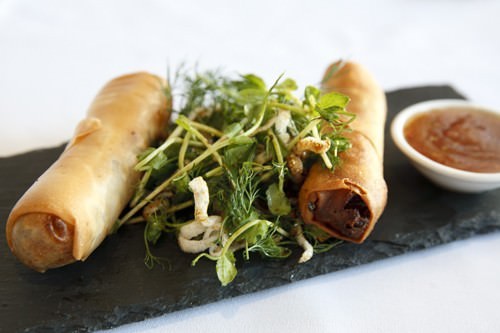 Mr GG chose the Chinese Styled Duck Spring Rolls as his entree.  These fat crispy fried rolls were filled with the most fragrant and spicy Peking style shredded duck mixture.  The gamey flavours of the duck went well with the homemade sweet chilli sauce.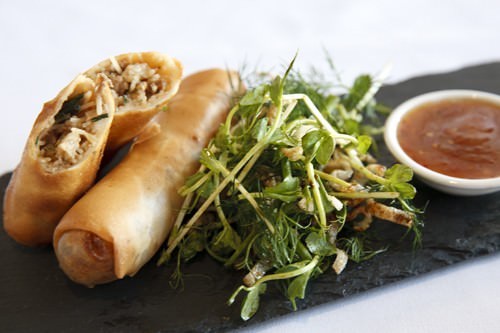 The spring rolls were served with a dill salad.  Dill is such an under utilised herb in my opinion.  I love the clean fresh flavour it gives to dishes, although I do have to admit I have never used it as a main ingredient in a salad before.  The salad consisted of dill, bean sprouts, crispy noodles and had a zingy citrus dressing.  It was such a tasty, fresh green salad.
Ordering mains was a bit of a dilemma for me.  You know I can't go past Pork Belly!
To satisfy my porky needs I decided I would order two entrees, rather than a main.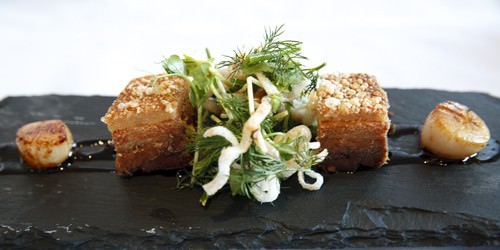 It was everything you dream pork belly and scallops would be! Soft moist, sweet scallops.  Gently caramalised on the outside and melt in the mouth, seafood, deliciousness on the inside.
The pork was an absolute revelation! Crisp, salty crackling on the outside and sweet, soft layered meat.  The scallop and pork were resting on a spicy, rich, sweet soy ginger sauce which made my mouth sing!  Such a great dish!
As much as I loved the dill salad, my only slight disappointment was that it was served on all three of the dishes we ordered.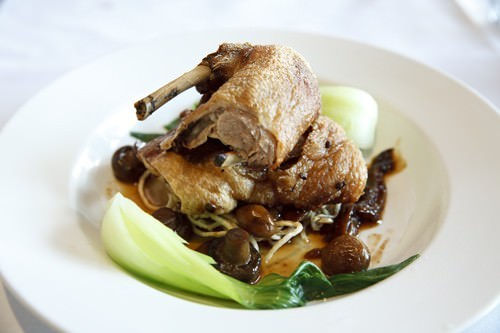 Mr GG decided on the Slow Roasted Sichuan Duck.  Served as half a duck peppered with spicy sichuan and resting on a bed of braised baby bok choy.  The duck was so moist and tender with a delicious cripsy skin. The duck was served with a rich sticky star anise flavoured, syrupy sauce which lifted the dish to another level. The bok choy and button mushrooms had soaked up all the delicious sauce flavours making the vegetables and noodle almost as delicious as the duck.
Take a look at the complete Pasfields Menu.
After a very leisurely weekend lunch Mr GG and I both agreed this restaurant will be one we frequent.

Pasfields Restaurant Bar Deck
675 Pacific Highway, Korora, Coffs Harbour NSW 2450 ph: 02 6653 7710