Catching up with other bloggers for a bite to eat is one of the joys of writing Gourmet Getaways. Knowing Mr GG and I would be spending some time in Canberra I contacted Bec from Intolerant Chef and Jasmine from Absolutely Jas and suggested we share a meal together.

The girls chose the Parlour Wine Room which turned out to be just around the corner from the Diamant Hotel, our home for the night. Jasmine explained the Parlour Wine Rooms had only recently re-opened after a fire destroyed the restaurant 2 years prior.
The Parlor Wine Room is set in the historic New Acton precinct in Canberra. The menu offers Spanish style tapas for gourmet grazers with matching wines, and classic cocktails. The perfect choice for three food loving girls, and their spouses.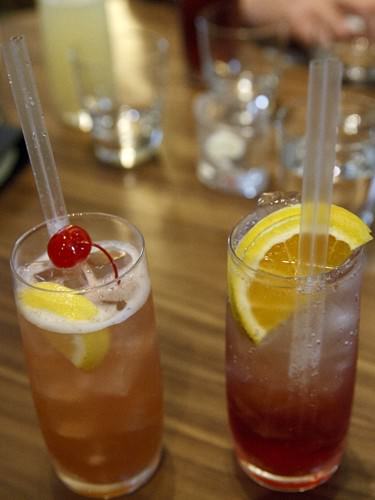 The wine list is extensive, and features local Australian wines as well as a vast selection of Spanish varieties. The drinks menu is comprised of an impressive 16 pages of wines, cocktails, beers, ciders and spirits.  Mr GG loves to try new and interesting beers so he was quick to choose the Estrella Galicia Premium lager from Spain.

Bec and I couldn't go past the cocktail menu.  The cocktails are described as Classic Cocktails with a Parlour twist. Bec chose the Sloe Gin Negroni and I started with the equally pretty 'Elderflower' Southside.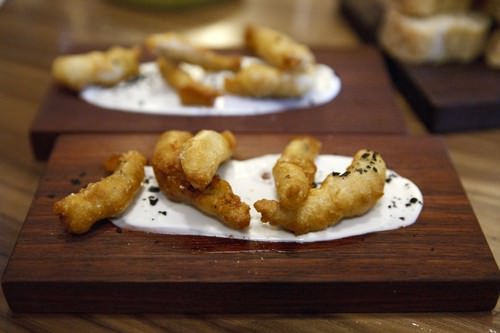 Jasmine made some recommendations based on her previous visits. She told us we would need more than one plate of the Cider Battered Anchovy with Aioli. Yum!! She was so right!! You can see the thin crispy, crunchy batter which enclosed the lush salty, seafoody morsel.  There is something right about crunchy deep fried food wiped through a creamy aioli!
I am sure readers have noticed that I have a love affair with pork belly at the moment.  It isn't a good thing because I just can't get enough! The Parlour Wine Room does a tapas plate of Pork Belly glazed with px sherry and served with fried onion and hazelnut.  So "What's it like?" I hear you asking.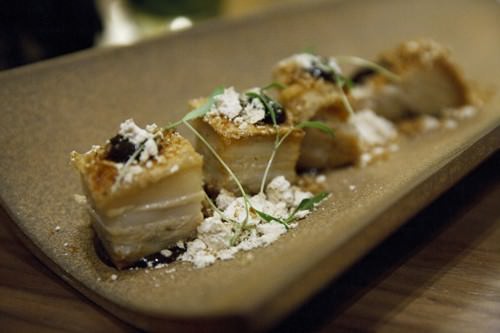 OMG!!! Mind blowingly fantastic!! This was my favourite dish of the evening. I even contemplated devouring the whole serve myself!! The pork belly was so sweet, moist and luscious.  A mix of soft caramalised flesh and crispy salty crackling.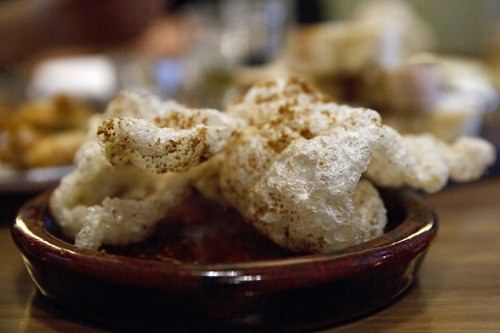 Because too much pork crackle is never enough we also ordered a plate of Pork Crack.  Yep, it is crack alright! Addictive, porky crisp, crack!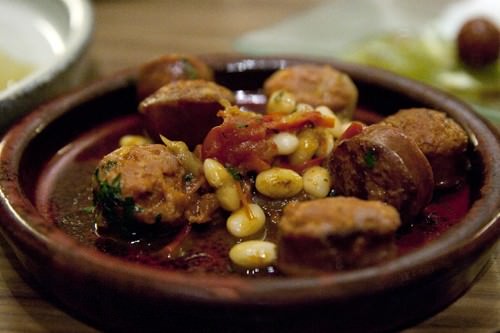 Man cannot live on pork alone… or so I have been told.  Anyway, it was time to try some more flavours from the menu.  We ordered the Chorizo Cassolet, which is a delicious smokey tomato and bean dish.  Lovely robust flavours and a great comfort style food.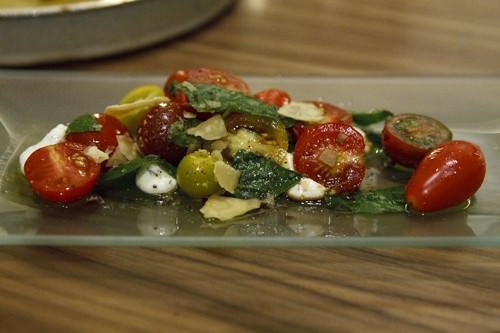 Jasmine suggested the Heirloom Tomato Salad with labnah as she had enjoyed the dish previously. The flavours were delicious, torn herbs and a variety of fresh tomatoes with the addition of a soft creamy cheese.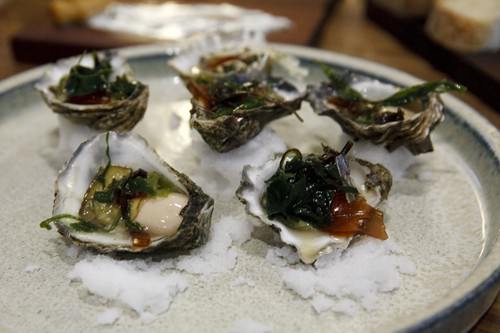 Onto the seafood, and we couldn't go past the Japanese style oysters.  The oysters were served with wakame and mirim and were perfectly sweet and salty.  I think this would have to be my favourite way to enjoy oysters.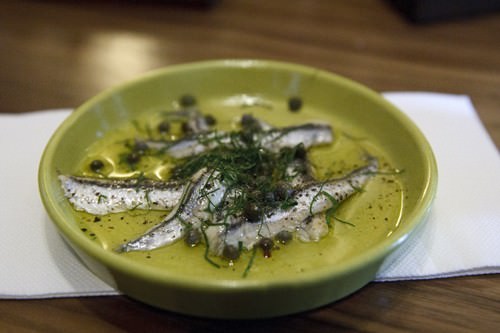 We were working our way through the menu.
Mr GG loves anchovy but he is usually in the minority. Thankfully we were at a table of mostly anchovy lovers.  These delicate white anchovy were served in olive oil, dill and capers and seasoned perfectly.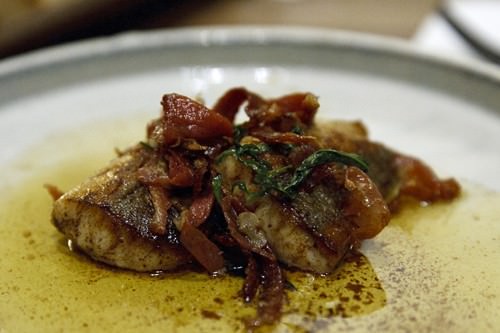 The El Pescado was a perfectly cooked crispy skinned fillet served with a smokey tomato and peppers side.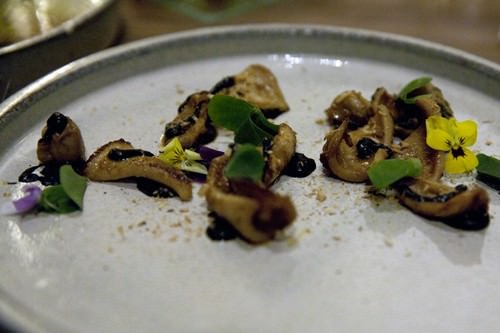 The final dish on order was butter roasted oyster mushroom served with panko crumb and decorated with miniature pansy and violets.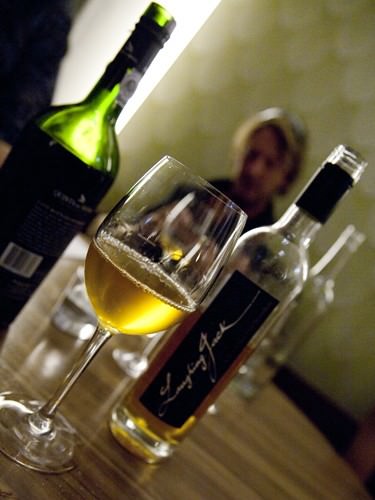 The spouses decided the meal would not be complete without sampling some of the sticky dessert wines. Once again there were many options but you will have to forgive me for not remembering what they were drinking.
Thanks girls for a great catch up! xx
The Parlour Wine Rooms are a perfectly elegant and stylish setting to enjoy a delicious bite to eat with friends.
Parlour Wine Room
16 Kendall Lane, Canberra, ACT  Ph: 02 6257 7325