Blog posts in 2011 Cookbook Challenge and About and Accommodation and Alfresco Friday and Cafe Restaurant Review and Cookbook Challenge and Daring Bakers Challenge and General and International Incident Party and News, Products, Press Releases and Pantry Challenge and Recipe and Vineyards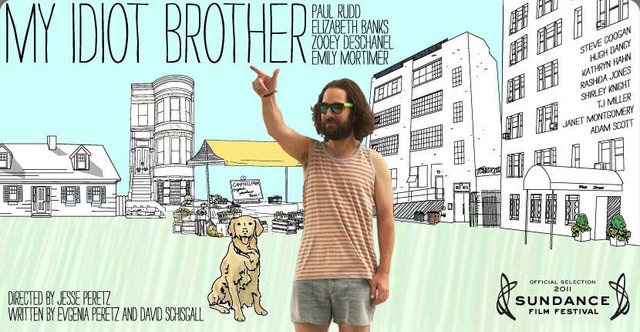 I love a good laugh, and comedies are always at their best when you can relate to the story line. At the risk of offending my dear brother, I have to say I know "Our Idiot Brother" is going to be a side splitter for me.
Does anyone else have a sibling who defies reason, who is loveable, adorable, completely cruisey and laid back, but will drive any normal "Type A" personality absolutely crazy in about two seconds flat.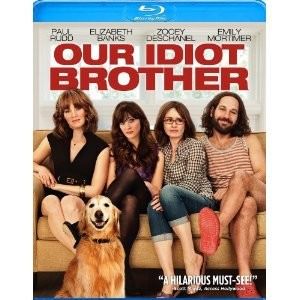 "Our Idiot Brother" tells the story of Ned a happy go lucky sibling who manages to get "tricked" into selling pot to a uniformed police officer. Ned's situation begins to take a downward spiral when he is released from jail only to find his girlfriend has left with their dog "Willie Nelson" (there is a joke or two there I am sure!)
Ned moves back in with the family, and naturally there is friction!
I think for an added laugh I will be taking my own dear brother, "AKA The Higher Being" to see this movie with me.
"Our Idiot Brother" will be out on DVD and Blue-ray on the 15th March 2012.
Take a look at this trailer and tell me what you think.  Can you relate to this scenario too?  Who would you choose to watch "Our Idiot Brother" with?
Thank you to Nuffnang for providing a private screening of this movie for Nuffnang bloggers in Sydney on the 14th March. This is a sponsored post.