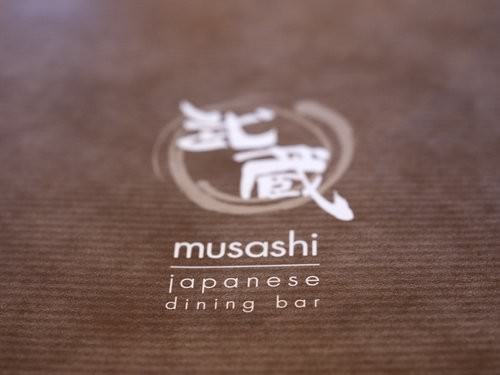 Musashi
447 Pitt Street
Sydney NSW 2000
As soon as Mr GG and I step foot in Sydney we are on the hunt for food.  We usually start with Japanese and that was exactly what we felt like again today.  However this time a change of  venue was in order. We chose Musashi because it was a little quieter than some Japanese restaurants we passed, and the service looked a lot quicker.  Given we had an international flight to catch, time was of the essence if we wanted to get a bite to eat first.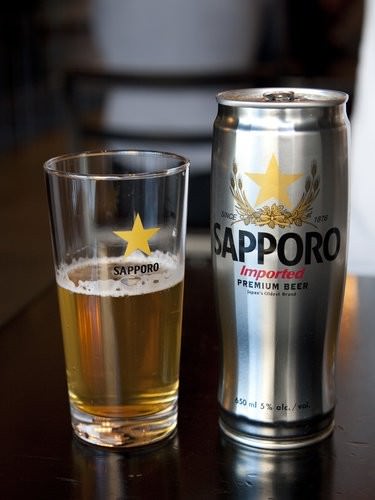 Musashi looked really cute and the food delicious, so we were seated and ordered a Sapporo beer to share. What a huge can! I can never get over how much beer comes out of a single can.
The service was very fast, we were asked twice if we were ready to order before we had even managed to read page one of the extensive menu. Lots of lovely food was passing us by whilst we were still trying to decided.  We finally settled on the Bibimbap Chirashi & Udon Set for me and the Wagyu Yakinku Set for hubby.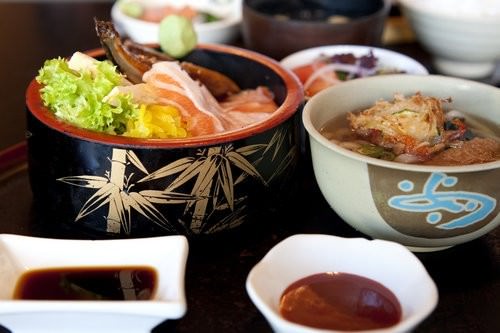 I have also wanted to try Black Sesame Ice-cream and Green Tea Ice-cream for so long and I was very pleased to see both on the dessert menu.  I have felt like the last Foodie on earth to try these flavours so I knew I had to remedy the situation.
The meals arrived very quickly! I had only just finished photographing the Sapporo and two trays of gorgeous looking food was put down before us.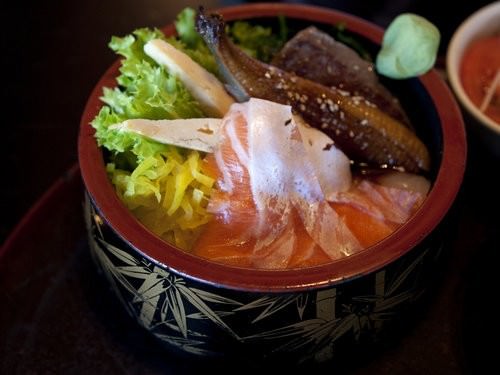 My Chirashi & Udon Set was fresh and delicious, just the flavours I felt like eating. The Chirashi can best be described as an unmade sushi roll.  The sushi ingredients are all placed neatly in bowl, starting with the  rice on the bottom. My dish included Diakon, green Wakame salad topped with Eel, sashimi Salmon and Kingfish, Tofu, Egg, and Wagyu. So good!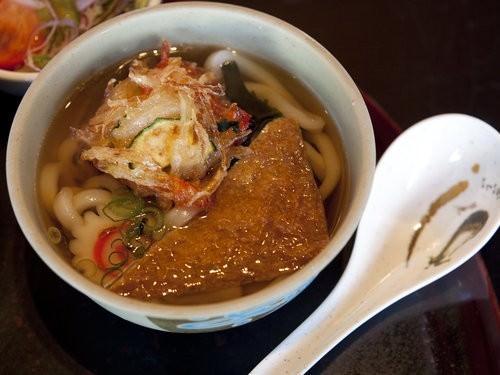 The meal also came with a Tempura Vegetable Udon Noodle Soup and a side salad.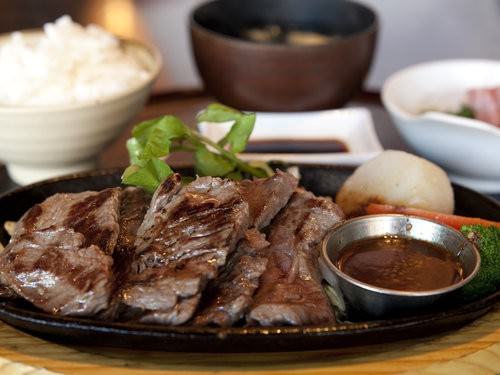 Mr GG had selected the Wagyu Yakiniku Set at the suggestion of the waiter. The beef was deliciously tender and flavoursome with a lovely smokey marinade. It had been quickly seared and served on a bed of sprouts.  The dish also consisted of roasted potato and vegetables. The side sauce was the highlight of the dish for him, I noticed that he scrapped every last bit out of the bowl.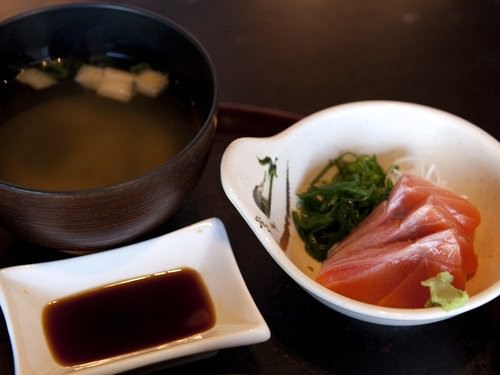 The set was served withe rice, miso soup and sashimi salmon.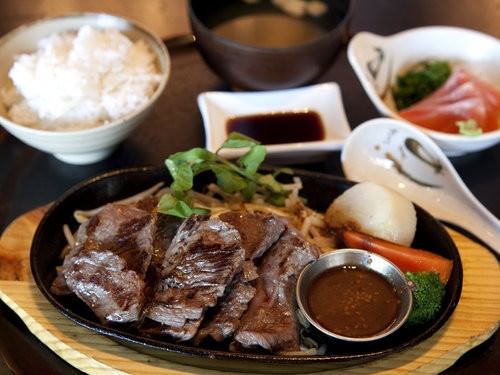 I knew I had to squeeze in dessert so I ditched the side salad and a mouthful of the rice to make room for the ice-cream. I wasn't exactly sure which flavour I was going to claim as my own yet, I decided I would need to try both and then decide.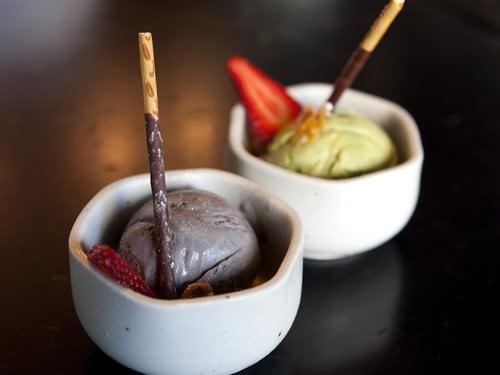 The moment I had been waiting for was the ice-cream.  I tasted both varieties and they were delicious, creamy and rich. I immediately loved the texture and flavour of the Black Sesame Ice-cream but the flavour was very vanilla and no real taste of sesame.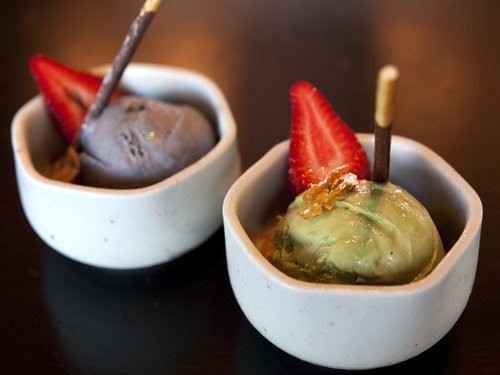 Next I tried a big scoop of the Green Tea Ice-cream, it had a true green tea flavour, the best way to describe the flavour is that it was as if I had made a sweet milky green tea. It even had the green tea after taste and the colour and texture was just gorgeous.
A very delicious way to end a lovely Japanese meal.