I can't believe it's been just over a year since I returned from Mexico! Time really does fly. Lately I've been really missing the all the delicious Mexican food. I've shared quite a lot of stories about our travels in Mexico but today I wanted to do a Mexican food round up. We could call it a Mexican Food Fiesta!!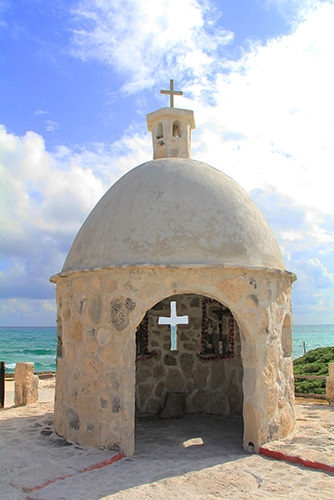 Let's make this a real food celebration! I've asked some of the lovely blogging community to share their favourite Mexican recipes. It seems only natural that we should start our Mexican Food Fiesta with a cocktail. Would anyone care for a Margarita!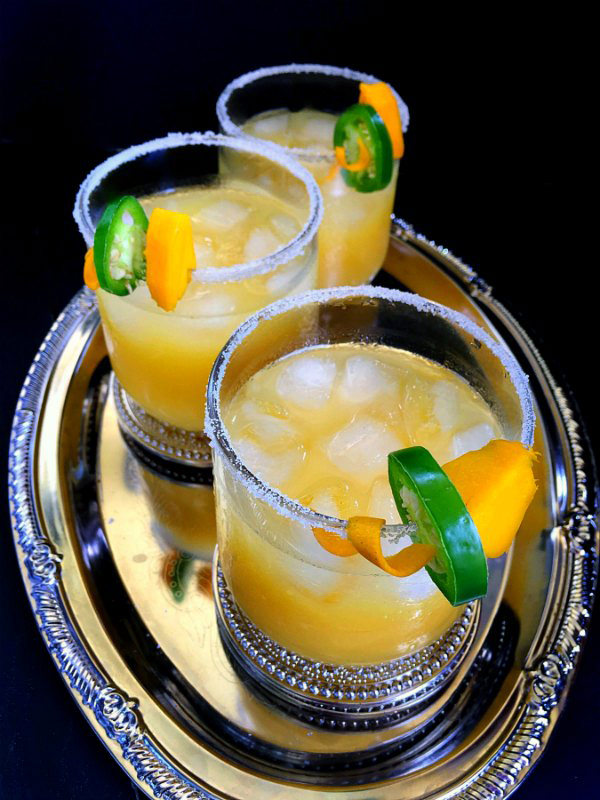 Molly from "Easy Cooking with Molly" is making a Mango Jalapeno Margarita. What a deliciously spicy twist to a sweet mango cocktail.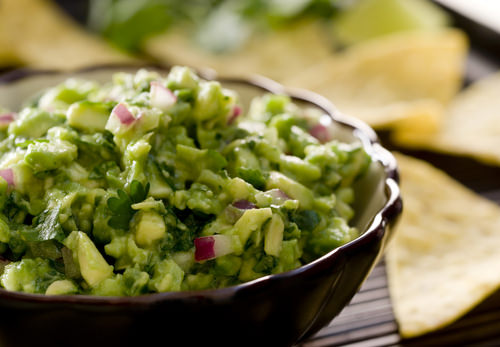 Personally, I can't even contemplate a Mexican meal without guacamole. In Mexico, I think I ate my body weight in avocado. Even my kids were putting it on everything! Perhaps I may seem a little biased but I do believe my guac is the best! Since returning I've made it for friends and everyone has asked for the recipe. As a consequence, I shared the guacamole recipe.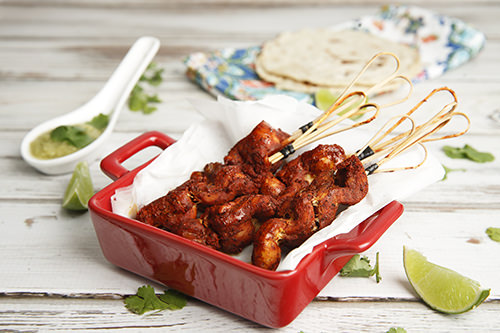 We visited the Yucatan Peninsular of Mexico so the food is quite different to other regions. One of my favourite dishes was this simple Pollo Pibil Chicken. Although the chicken is a vibrant red colour it isn't a hot dish. The red is simply a coloured spice and the chicken is actually marinated in orange juice. I love this recipe because it's quick to make but actually looks really special.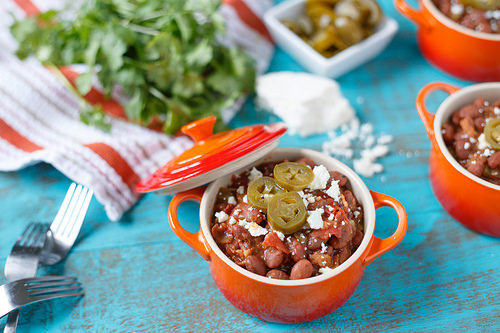 A Mexican Fiesta needs beans! Luckily my friend Christopher from Shared Appetite has contributed some home cooked Cowboy beans to the meal. These Fijoles Charros are still my favourite comfort food, so nutritious and so TASTY!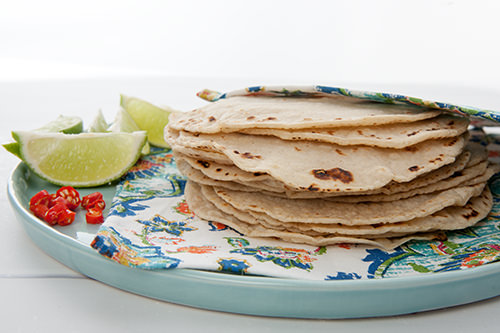 My favourite recent purchase has been a tortilla press. It actually surprises me how easy and satisfying it is to make your own tortillas. There are two easy rules you need to following if you want to make an authentic Mexican Tortilla. The first is use mesa lista flour, and the second it to use warm water in the dough. If you take a look at the recipe above, there's a step by step tutorial.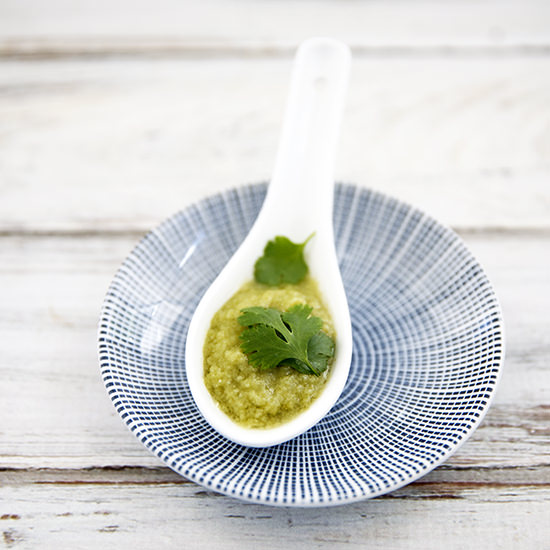 The salsa bar is where the real spice and flavour happens. More than a few times I scooped out large amounts of hot sauce thinking it was mild, and vice versa. One of my favourite new flavours from our Mexican Travels was the mild and tangy Tomatillo Sauce or salsa verde. I have made this condiment so many times since we returned home.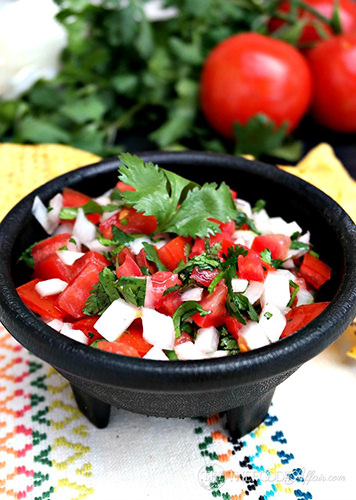 Also this Pico de Gallo would feature on every salsa bar.  Each morning I would add a generous serving to my Queso Quesadilla. YUM, Cheese Quesadilla for breakfast is amazing!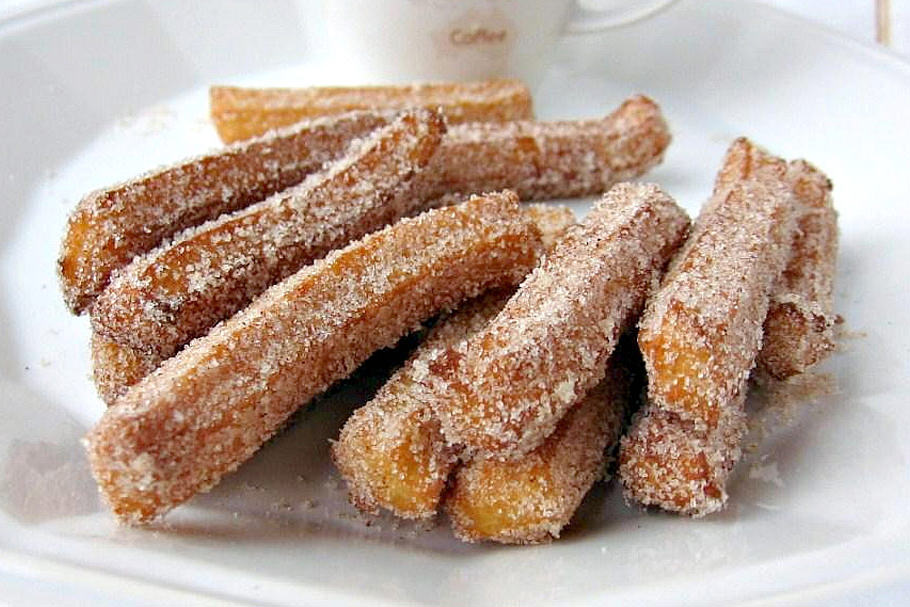 Finally, I would like to share a plate of deliciously Mexican Churros. There is no sweeter way to end a meal than a sugary, crispy, hot churros. Although my waist line might never be the same again! I just can't say no to the chocolate dipping sauce.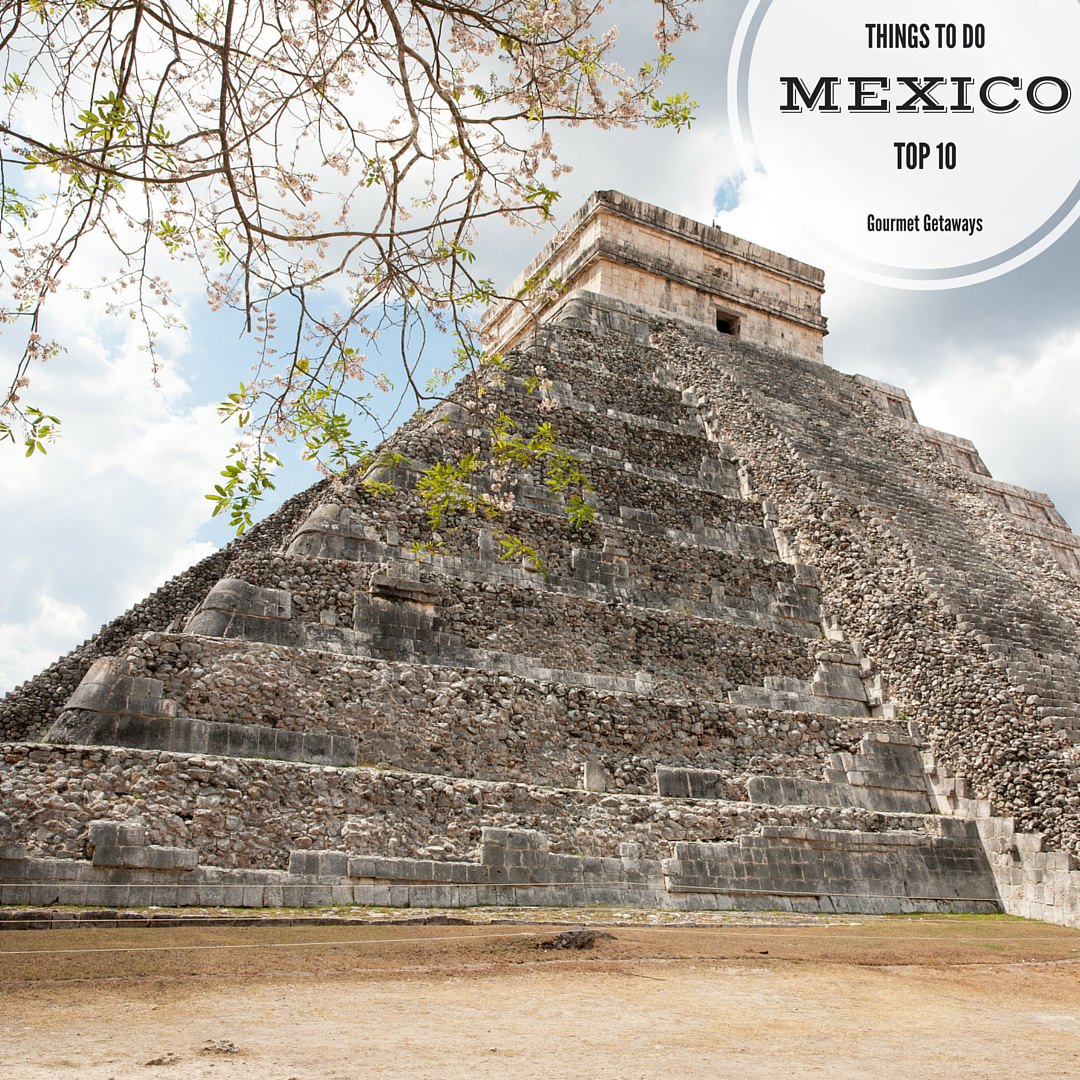 Have I enticed you to join my Mexican Feast? Perhaps then it's time for a trip to Mexico! To help you I will leave you with a look at my Top 10 Things to do in Mexico?  Now I think I should go and make myself something to eat!