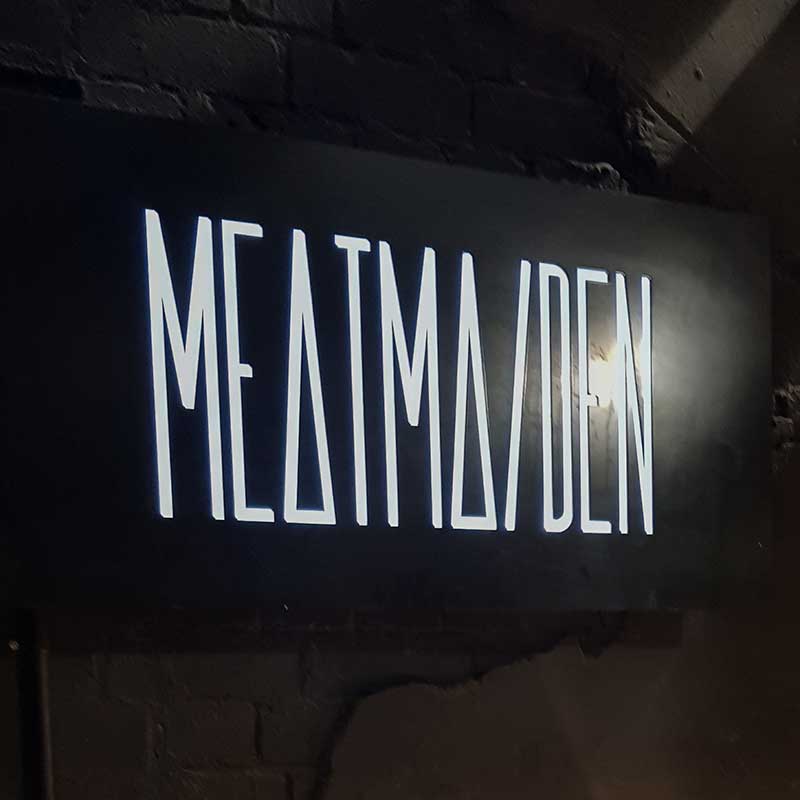 Meatmaiden BBQ, Bar & Grill Melbourne is a carnivores paradise it serves an assortment of smoked, aged, grilled and slow-cooked meats with a variety of mouthwatering side dishes that all compliment each other.
The restaurant (bar and grill) is warm and comfortable with a well thought out woody design, just what you need in the middle of a Melbourne winter.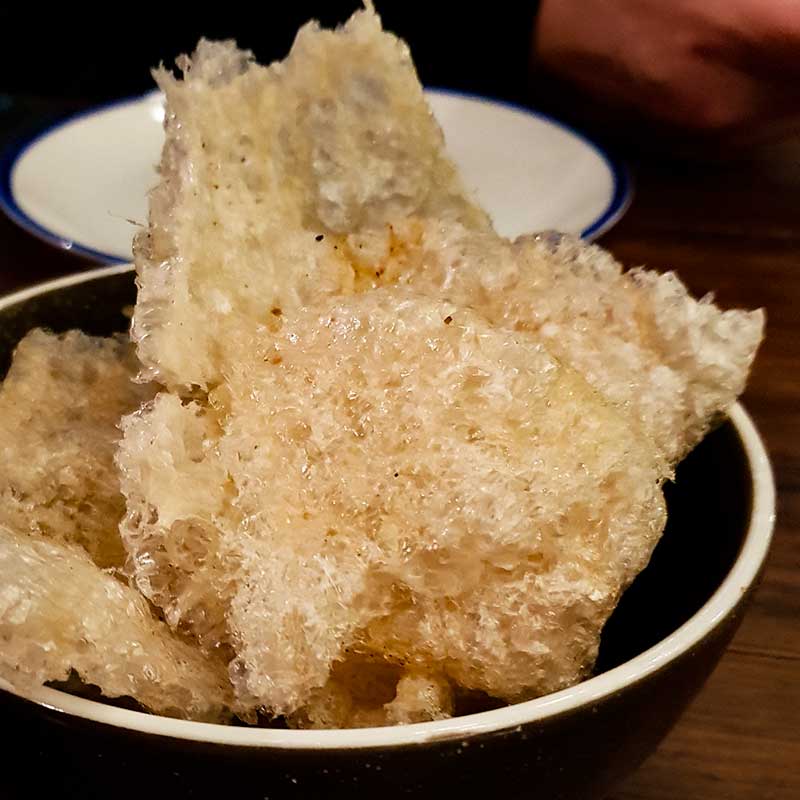 There are also lots of interesting things about the place to keep your eyes interested while waiting for your meal.
Meatmaiden Menu
The entrees menu at Meatmaiden consists of delicious meaty starters and other BBQ delights such as puffed pork scratchings, smoked eggplant, seasonal oysters and burnt ends (my favorite).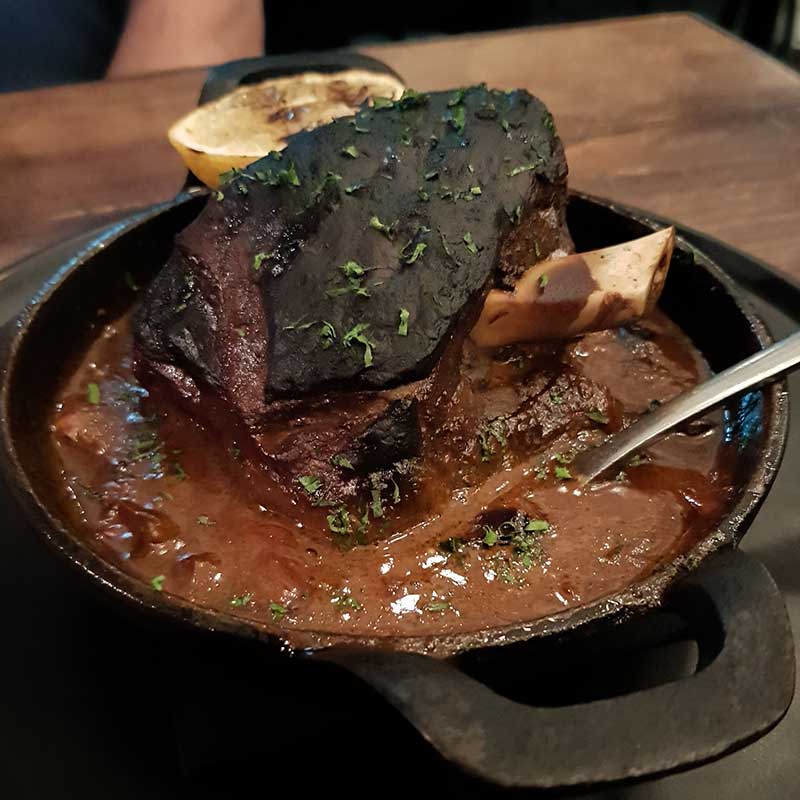 Mains from the smoker and grill consists of a variety of meats cooked in various ways from 20hr brisket, a mouthwatering lamb shoulder, wood-fired chicken and a selection of seafood.
Meatmaiden also has a choice of dry-aged cuts of mainly wagyu beef steaks. But we get our fill of steaks most places we go so we stuck with their smoked and slow-cooked specialties.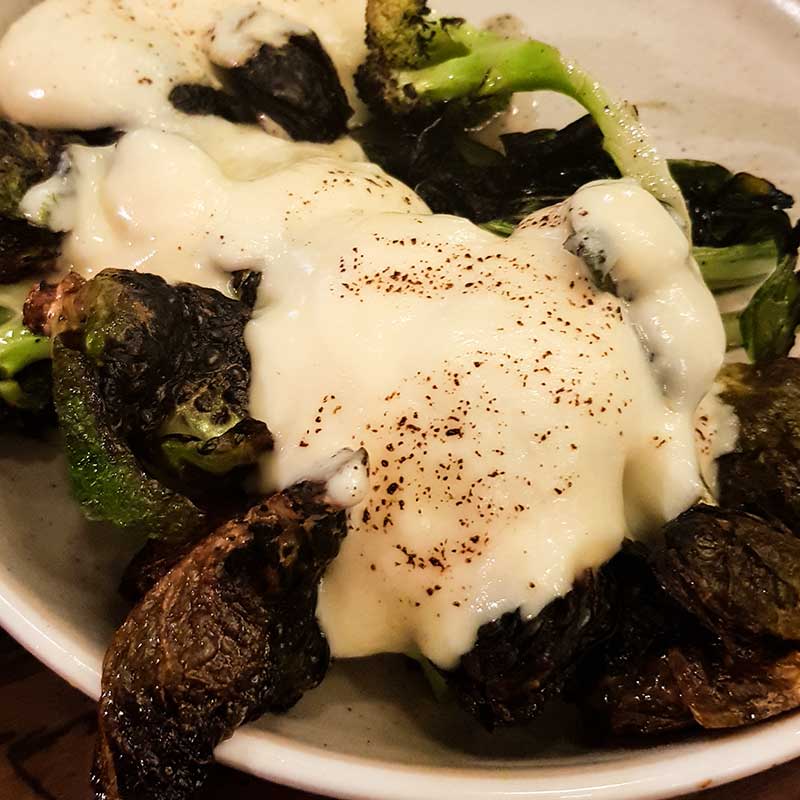 We ordered a couple of sides and two main dishes to share.
Mixed Mushrooms
Charred Greens & Brussels with Parmesan Cream
Burnt Ends (I loved everything on the menu but these were my favorite)
Pork Scratchings
Saltbush Lamb Shoulder with Smoked Tomato & Confit Garlic
20-hour Smoked Rangers Valley Black Market Brisket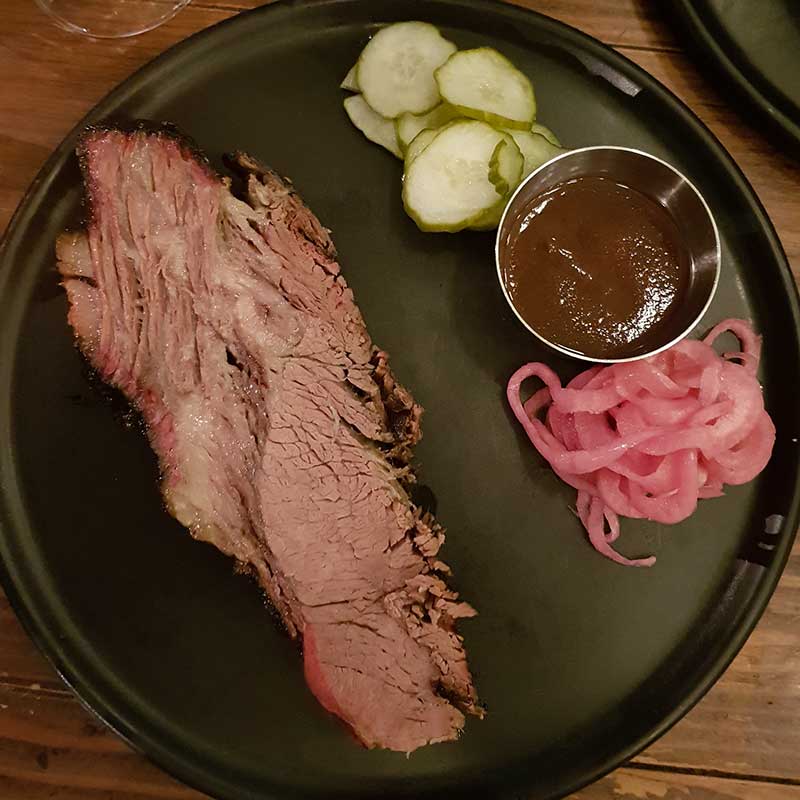 From start to finish the food was cooked to perfection with each dish seeming to compliment the others perfectly.
I particularly loved the Burnt Ends side dish, I could have eaten them as a main. I believe these are the cut burnt pieces of the brisket roasted in some tasty sauce. They literally crunch then melt in your mouth.
The brisket was tender with just the right amount of fat to keep juicy, it had that tasty woody flavor you can only get from smoking.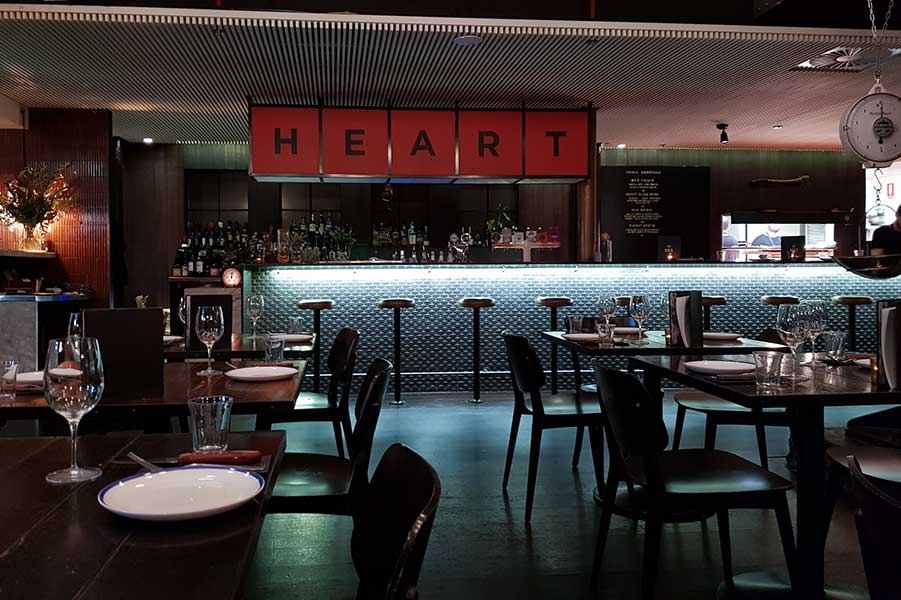 The lamb shoulder was also cooked to perfection with a smoked tomato sauce but with a cheesy parmesan like taste to it, delicious!
Our Review Of Meatmaiden Melbourne
We rate Meatmaiden as one of the top meat restaurants for lovers of all things carnivorous certainly our favorite place to eat in Melbourne.
The staff was friendly, attentive but not overly intrusive and our food came quickly.
The restaurant itself was well laid out well and the decor was spot on for the meaty theme of the place, yet still classy.
The facilities were fresh and clean which is always an indicator of how the rest of an establishment is cared for.
And of course, as I indicated earlier the food is to die for.
If I were to recommend just one place for a meat lover to visit in Melbourne Meatmaiden would be it.
Rating: 9 out of 10.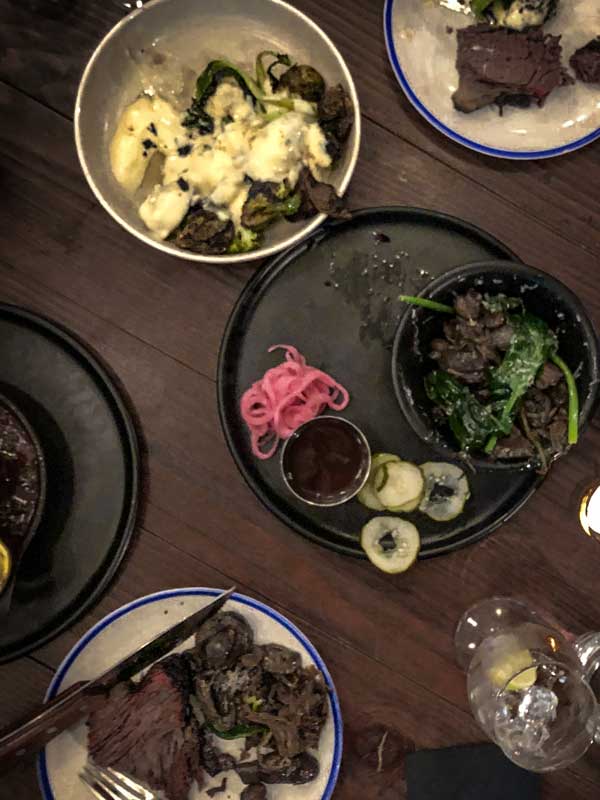 Where Is Meatmaiden Melbourne
You'll find Meatmaiden Melbourne at 195 Little Collins St Melbourne. The restaurant is located in the basement of the Georges Building.
Address: Basement, 195 Little Collins Street, Melbourne, Victoria, 3000, Australia.
Contact Meatmaiden
Phone: (03) 9078 7787
Email: [email protected]
Website: www.meatmaiden.com.au