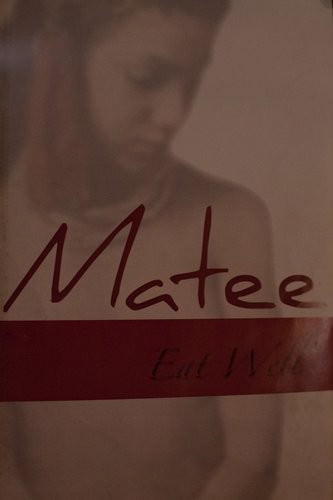 Matee Restaurant
528 King Street
Newtown
Sunday afternoon in Sydney, and Mr GG and I were just about ready to head to the airport for the trip home.  We decided to make a quick stop at Newtown to grab a bite to eat first.
Secretly, I wanted to take the opportunity to do a little more shopping and I love all the cute little shops along King Street.  So we wandered along weaving our way from one side of the road to the other, going in and out of antique stores, boutiques, and gift shops, all with so many quirky little items.  I regretted only packing a small bag for the trip as I was completely out of luggage space so I had to be very particular about my purchases!
Before to long we were right up the quiet end of King Street, very near to where I used to live. Hubby was beginning to check his watch and I am sure he was wondering if I was planning to feed him at all!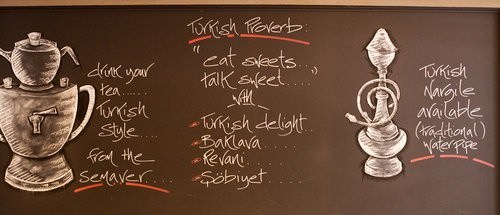 Thankfully I spotted just what I was looking for, a Turkish Restaurant. Whenever I come to Sydney there is a list of food requirements that I must have before I return home, one of them is a delicious Middle Eastern meal. I crave the hot Turkish bread straight from the oven, the vine leaves, cabbage rolls and so many other dishes.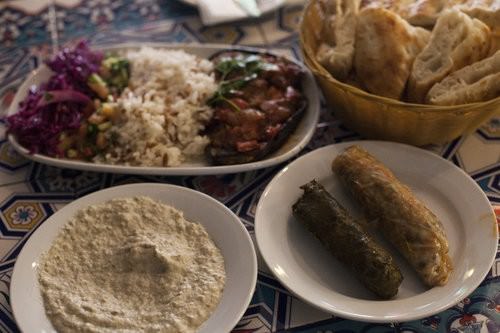 When I used to live in Sydney I was a vegetarian, so all the meals I miss, tend to be the vego ones. Hence the vegetarian feast above.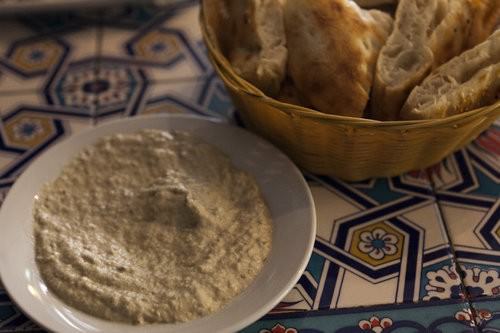 Babaganoush & Turkish Bread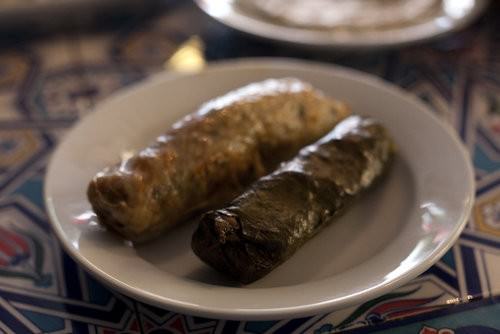 Pictured above is the Stuffed Vine leave rolled with rice currents and spices and a Stuffed Cabbage rolled with rice herbs and spices.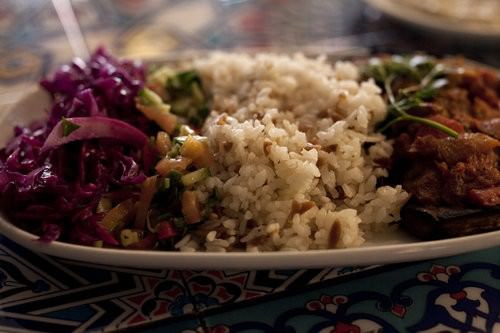 Imam Baylidi a traditional Eggplant dish stuffed with vegetables, herbs and spices in a tomato sauce. Served with a red cabbage salad, tabouli, salsa and rice dish
We thoroughly enjoyed the meal, the service was quick and friendly and the food was amazing. It is great to see that while so much changes every time I return to Sydney, in so many ways everything stays the same. Matee could easily have been the restaurant I used to frequent ten years ago.  The décor is so typical of Newtown casual, but full of atmosphere and warmth, and don't forget great cheap food!