Situated on the water's edge along Coffs Creek is the aptly named restaurant, Mangrove Jacks. It is a beautiful, tranquil setting, ideal for a mesmerising breakfast or lunch watching the water.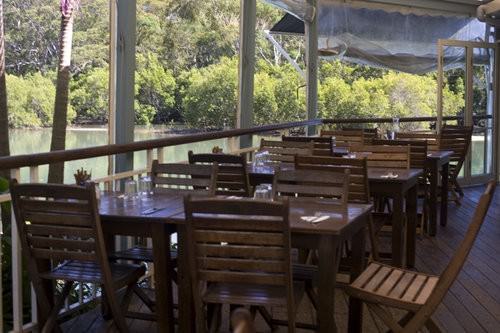 We are breakfasting with friends and there was a suggestion that we should all ride push bikes to the restaurant. I am not an exercise buff, so you can rest assured this was not my idea. However, the thought of being able to indulge in a delicious breakfast of whatever takes my fancy, without so much as the slightest guilty thought about my waistline, had me agreeing to this unorthodox means of travel.
Seven kilometres later I remembered why I don't exercise. I was hot and sweaty and the thought of water was way higher on my list of priorities than breakfast.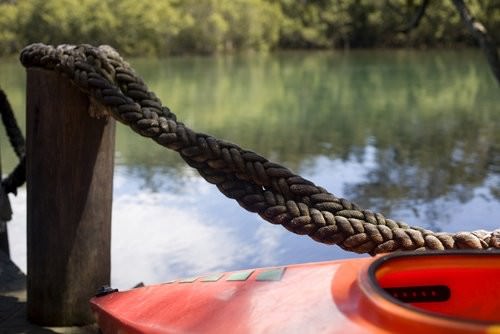 Once we were seated I slowly began to recover and admire the peaceful surrounding of the café. We had a lovely spot outside on the deck so we watched the fish in the water below and talked about taking a canoe up the creek. Seriously do exercise freaks ever just relax?
Downstairs from the Café is Promenade Canoe Hire but I am pretty sure I have done my quota of exercise for a little while.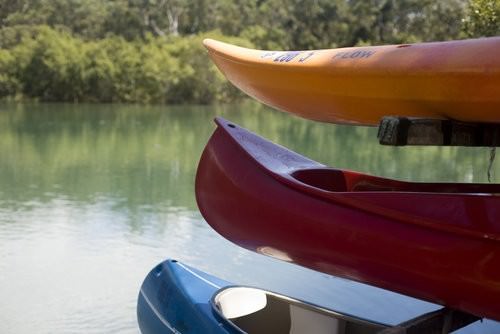 The menu at Mangrove Jack is really good! I struggled to decide between the Wicked Wild Berry Pancakes, the Backpacker Banana Pancakes or the Breaky Burger. In the end after much umming and ahhing the Breakfast Burger won. For
For me, breakfast is all about the coffee. The breakfast coffee is the most important coffee of the day. It has got to be good. Today I needed a big hit if I was going to have a hope of peddling home.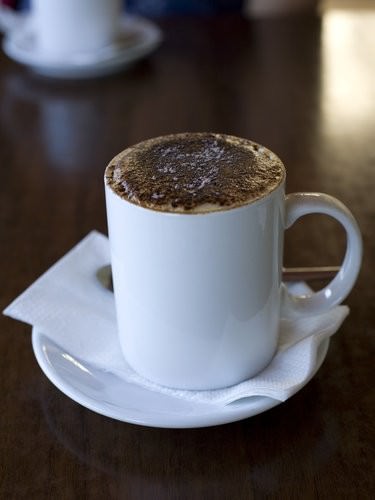 The meals appeared nice and quick. Hubby had decided on the Eggs Benedict which was smothered in a luscious Hollandaise sauce and served with a generous quantity of bacon and toast.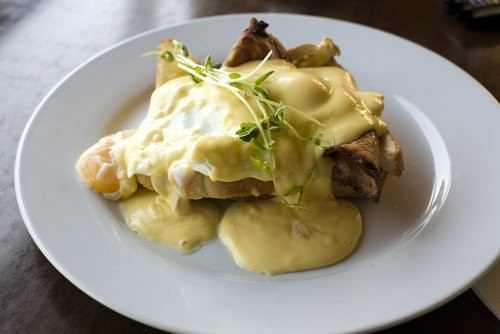 Rach had ordered the Grilled Bacon and Poached Eggs with a side of Mushrooms. We all had to sample the mushrooms as they were buttery and gorgeous.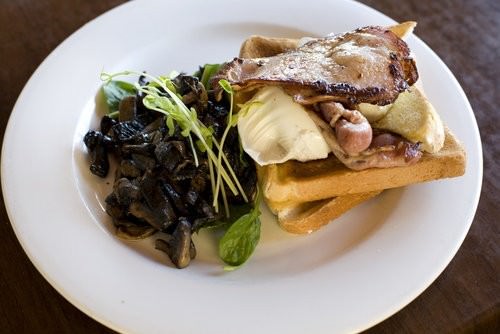 Rach's hubby chose the Potato & Bacon Rosti with grilled Cheese & Eggs. I wasn't quick enough to sample the Rosti as he made short work of his breakfast, and I was busy consuming my breakfast burger, but by all accounts, it was very yummy.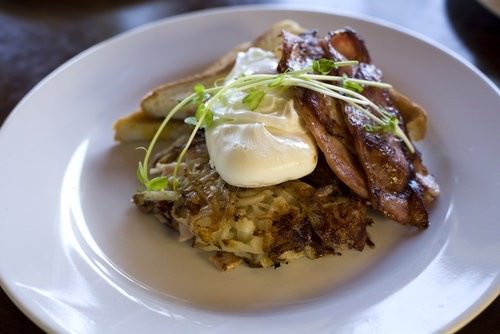 My Breakfast Burgers was a huge toasted focaccia with bacon, avocado, tomato, lettuce and topped with two eggs and mayonnaise. Delicious, I didn't think I would manage it all, but once I had the first mouthful there was no looking back. I demolished it with ease.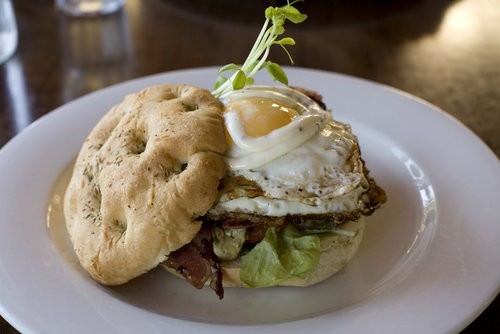 We had a table full of satisfied diners who had all thoroughly enjoyed breakfast.
Breakfast is really reasonably priced, with dishes from $7.00. The divine sounding pancakes are only $9.00 and the average breakfast price is about $11.00. I loved my breakfast and we will be back again soon.
Mangrove Jacks is open for breakfast and lunch 7 days per week, it is also open for dinner from Tuesday to Saturday.
The exercise maniac in our little group suggested a further 1.5km ride to the beach for a swim. I am outnumbered, so we are back on our bikes. Now I will be riding at least 7km to get home!
I did survive, and I have to say, it was an awesome day, I feel fitter and healthier for my efforts. But will I do it again…. Hmm, I don't know.
Do you exercise, is it a love-hate relationship? What is your preferred torture?