Mana Chita is an Ethiopian Cafe and Restaurant which has been open for a little over a year in Coffs Harbour.  Upon entering the restaurant we found it was decorated with rich earthy coloured walls, African basketware, wooden plates and other interesting artifacts.  Mr GG and I took a seat at a dark wood table and inhaled deeply. The delicious aroma's of Mana Chita were teasing our tastebuds.  I told Mr GG we needed to order quickly. I had been hungry when we arrived but the delicious smell of the spices had made me instantly ravenous.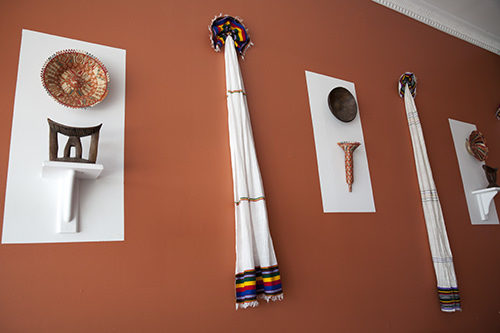 We were given a menu by a gorgeous young Ethiopian lady.  The menu was quite extensive for a little kitchen and it was filled with dishes that were completely unknown to me. At that moment I wanted to try one of everything.
All the dishes sounded delicious! We decided to order three entrees and a main so we could sample as many dishes as possible.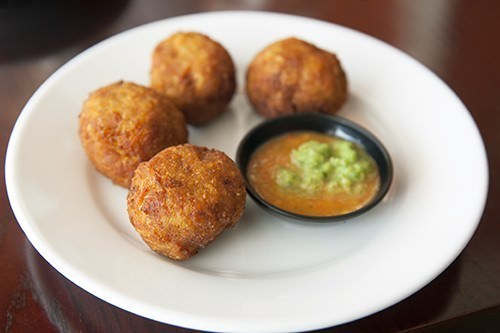 The dish that had captured my attention was Duba Kufa. The dish was described as a fried pumpkin and rice ball. As soon as they landed on the table I knew we had hit the jackpot. So crispy and crunch on the outside and deliciously creamy, pumpkin and rice in the middle.
The Duba Kufa was served with a selection of two dipping sauce and a yoghurt. They were so ridiculously good, and the dipping sauce made my eyes water.  It was hot!  The kind of hot that yoghurt can't possibly cool.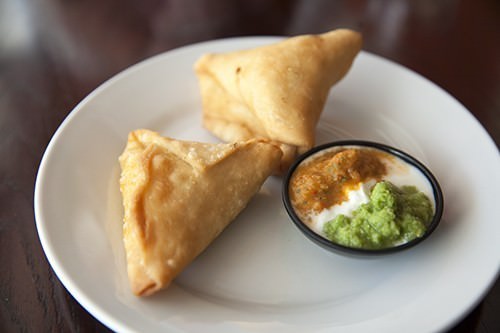 We couldn't go past the samosa with cheese and spinach.  The buttery pastry was filled with a  spiced cheese and spinach mixture. There is something about hot cheese that always tastes good, but mixed with a little cumin and they were lifted to another level.
Man cannot live on vegetable dishes alone… well maybe we can but I also wanted to try the Sambusa with beef.  Like the spinach and cheese version the pastry was crisp and moreish.  The beef filling had a gorgeous infusion of aromatic spices and lemongrass which freshened the dish.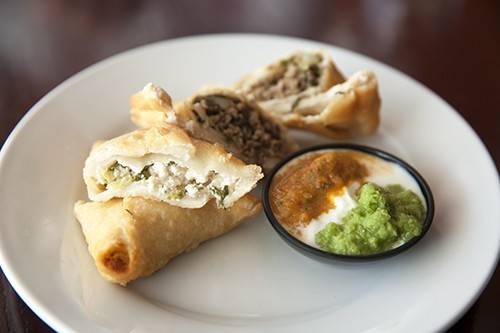 Ethiopian food was not what I had expected.  Similar flavours to Indian but different cooking techniques and a very fresh flavour.
The Lamb Curry Wot was presented on a bed of fluffy long grain rice. It was so fragrant, but a mild curry in terms of spice. The meat had been cooked so it was tender and moist. It was a lovely light curry with no cream, and felt like a healthy alternative, to fat laden, (but equally delicious) curries you get in other cuisines.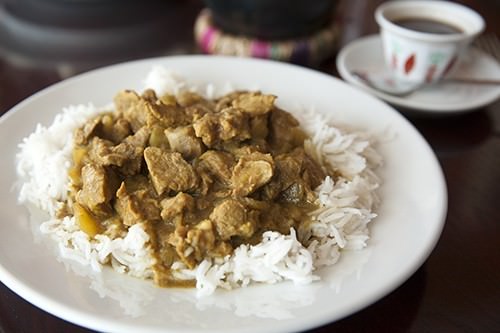 As far as lunches go we probably over ordered. My problem was I had been unable to choose between dishes so we also ordered a Fetera Pocket with chicken.
This menu item is popular with the lunch crowd as it can be ordered as a takeaway and is far tastier than your usual office lunch.
This doughy homely flat bread is toasted until it's crispy on the outside.  It's filled with melty cheese, spinach and delicious cube chicken mix.   The accompanying dipping sauces give the sandwich alternative some real spice.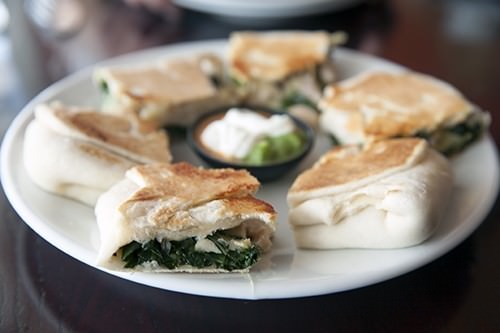 I couldn't resist ordering a pot of Ethiopian coffee.  I had admired the wooden coffee pots but I was still surprised when the coffee was served in one.  I had thought the hand carved pots and delicate cups may have simply been decoration.
The coffee was strong and smooth and was definitely the ideal way to finish the meal.  I looked longingly at the desserts.  It would have been so good to finish the meal with something sweet but I simply couldn't manage another bite.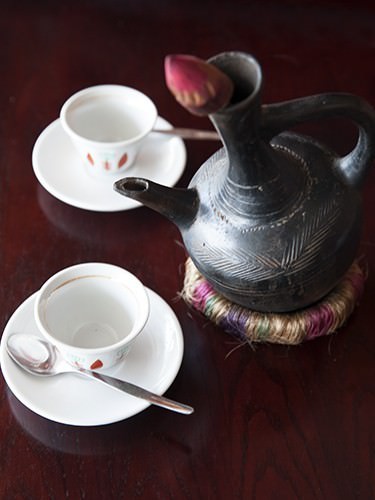 Mana Chita has been operating just over 1 years in its current location.  They also have a stand at the Thursday farmers markets in the city centre.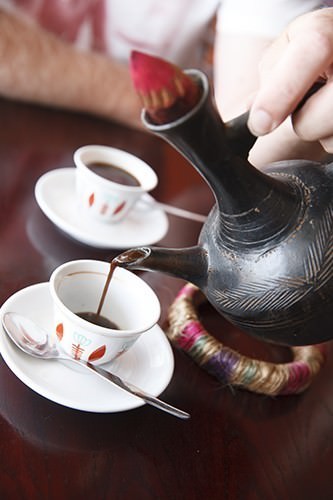 I couldn't help ask the question, "How did you end up in Coffs Harbour, of all places." whilst I was paying the bill.
I was informed that she had fallen in love with her Aussie husband whom she met in Ethiopia 4 years ago.  He was studying in her village, by the time he needed to return to Australia they were in love. They married and being a Coffs boy the area has now inherited an amazing authentic Ethiopian Restaurant.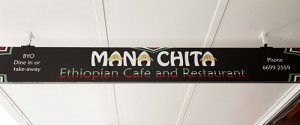 So there you have it, a restaurant review and a love story.
Mana Chita
Shop 5, 44-52 Moonee St
Coffs Harbour, NSW, 2450