Hello and kumusta (how are you), dear GG readers! It's me, Alesah. I will be your guide for today's travel story.
Have you ever had that feeling of being overly familiar with a place you often read about in textbooks? And suddenly get that upgraded sense of awe from overfamiliarity on your first visit of that place? Surreal, I know. This was how things turned out with my first glimpse of this ruptured mountain…My first encounter in 36 years of the majestic, Mayon Volcano.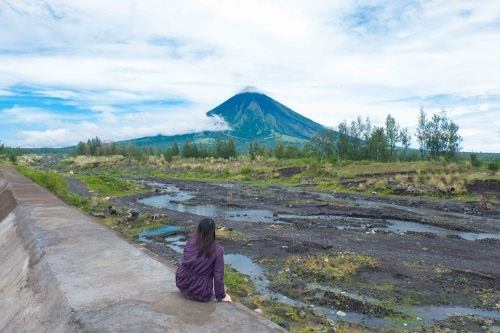 Mayon Volcano is a prominent landmark featured in school textbooks and postcards. Why, this volcano has two sides to its popularity. For one, it has long been known for its "almost perfect symmetrical cone shape".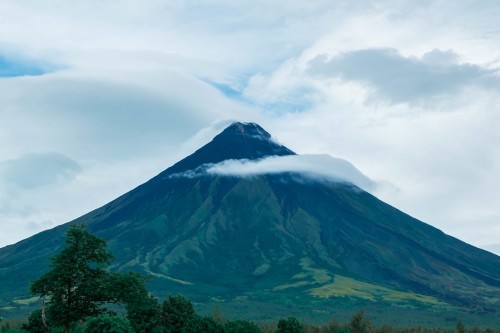 The other, is notoriety. Mayon Volcano IS the most active volcano in the Philippines. By active, I mean more than 40 eruptions. History has recorded great destructions which I dread to write about or even read.
The volcano is located in the province of Albay, in the Bicol Region. The region is known for its dishes with chili, coconut milk and pili nuts.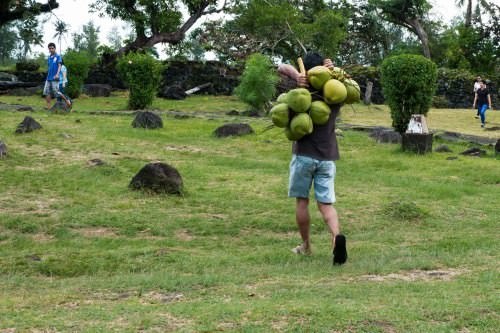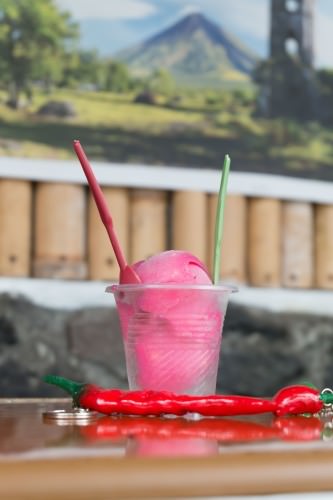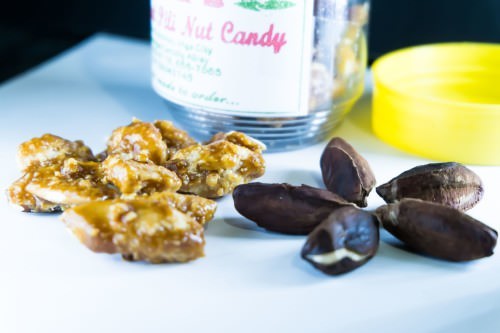 We spent 8 hours of travelling by bus from Manila that day. Knowing the specialty of Bicol, our digestive systems were pre-programmed to have a dose of the renowned Bicol Express. An awesome and appetising pork dish!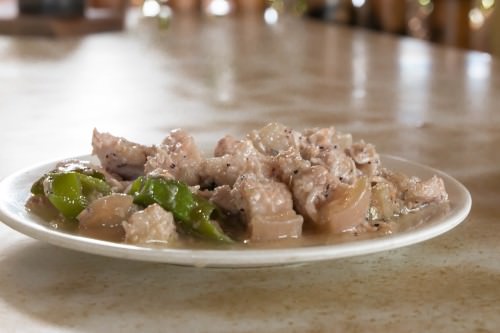 We teamed up hot rice with the viand. The result was expectedly a winner. The dish tasted slightly sweet and slightly salty, hot and spicy. The pork was cooked in fresh coconut milk smothered with tiny shrimp or alamang. You can order this in virtually all types of eatery from hawkers to fine dining. An absolute specialty!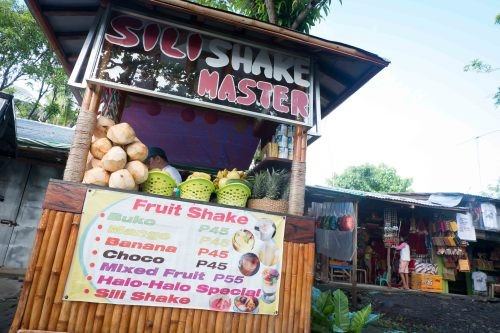 The dish had its "shake" version at the Cagsawa Ruins Park. You get a 16oz cup for PhP 69 or AU $ 1.75. Imagine a mix of banana, mango, pineapple. Lavished with coconut milk. Finished off with the kick of red chillies. The owner suggested I try it High. This was to "fully appreciate the taste of the region". The other degrees of hotness were Mild and Medium.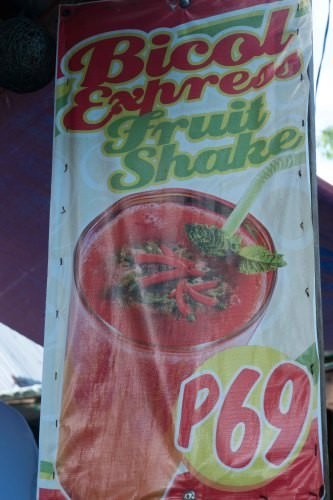 The first sip was orgasmic. The second, even more. The natural sweetness of the fruits harmonised well with the rich coco milk. The chillies were to blame for the "foodgasm". I became oblivious to the existence of coffee that day!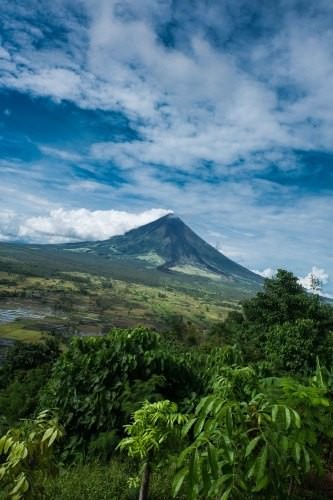 The Philippines also houses Taal Volcano. It is the second smallest active volcano in the world. But its gigantic sibling – the Mayon Volcano  – is a totally different animal. I have NEVER respected a land mass. Even a quick glance at this teal mountain left me lost for words. It commands awe, imposes vigour yet exudes beauty. Majestic is an apt word.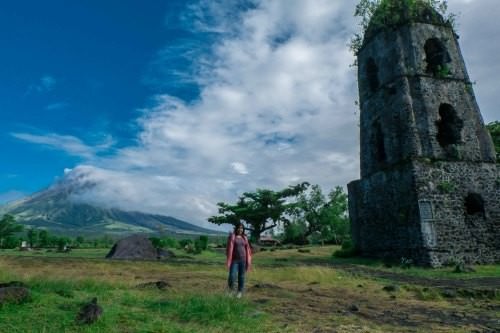 We had alloted only half a day for the tour. I was satisfied with the three separate vistas of the landscape. One in Cagsawa Ruins Park, the other in Lignon Hill Nature Park. The last was at the foot of the Cagsawa Bridge a few steps away from the ruins. Anywhere I looked, it yielded that same unique feeling. Awe and fascination combined.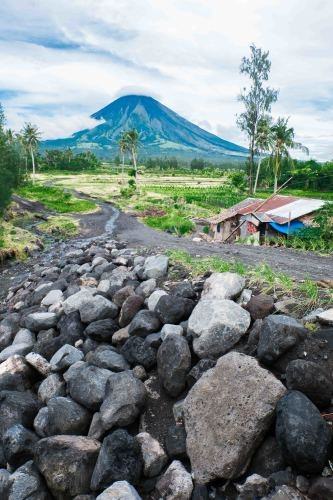 For fans of markets like Julie and myself, I bring great news! You will be pleased to find souvenir stalls manned by friendly staff and owners. Here you can purchase a variety of flora. There were also colourful handcrafted items made from indigenous materials.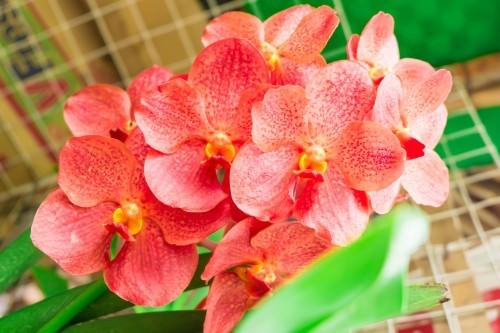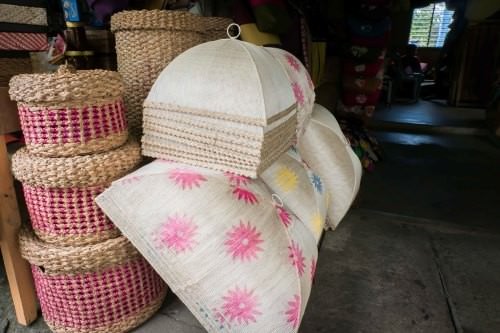 We hopped stalls while waiting for the clouds to clear. The air was fresh. Trees and tall grasses abound in the park. I suggest to start the tour as early as 6 AM.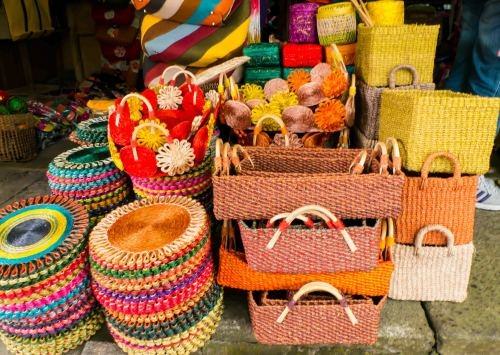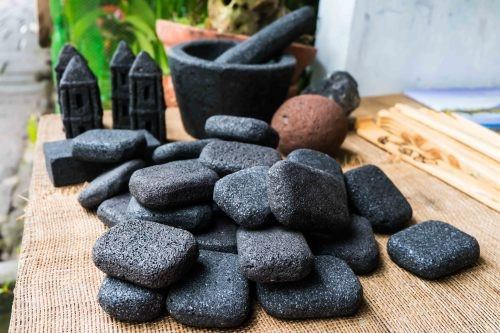 An activity that I had hoped we tried was renting the all-terrain vehicle (ATV). It provides for an upclose view of Mayon Volcano. The ATVs were available in both parks. Rates were at PhP 699 or AU $17.82 an hour per person. Zip lining was also offered in Lignon Hills.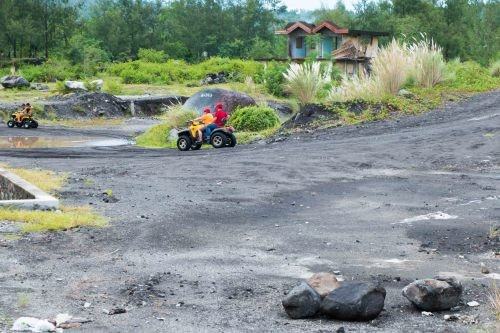 There were transport options befitting travellers of all sorts. Tricycles, motorbikes and cabs were everywhere.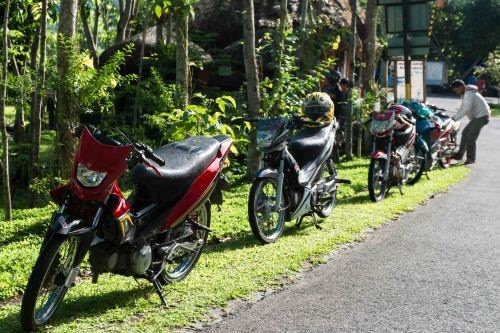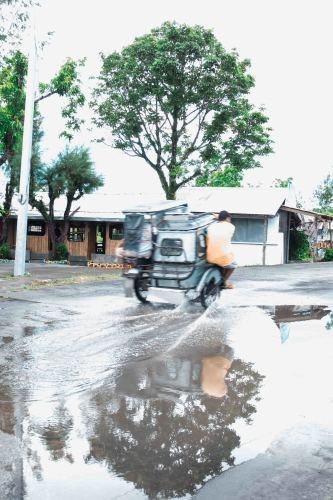 It's not uncommon to see local passengers "in", "on" or "adjunct to" vehicles! Filipinos are known for "resilience" and "adaptability". Remember the country's slogan: #itsmorefuninthephilippines.
When in the country, Mayon Volcano is definitely worth a slot in your itinerary. It is a constant item in various volcano lists in the world. Even making it to CNN's List of 10.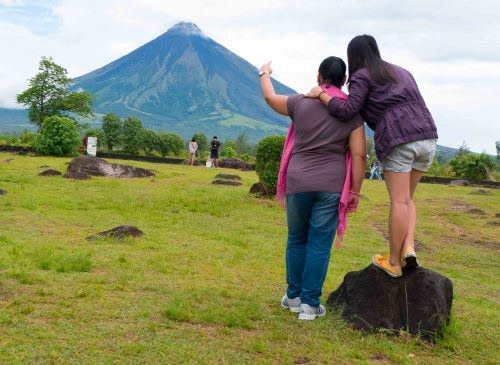 Mayon Volcano
Province of Albay, Philippines