Where do you go in Coffs Harbour for something cheap and cheery? There have been a few options appearing lately but Mad Max Mexican is giving them all a run for their money.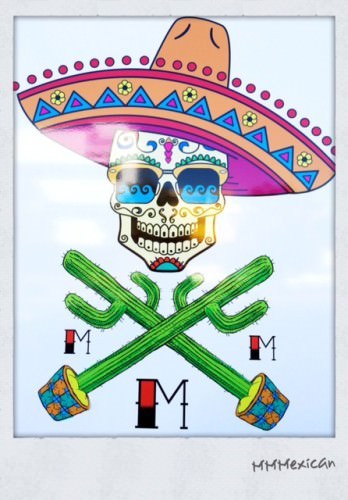 Located in the Coffs Hotel this themed taco joint is full of sombreros, kitch little nick nacks and a colourful atmosphere.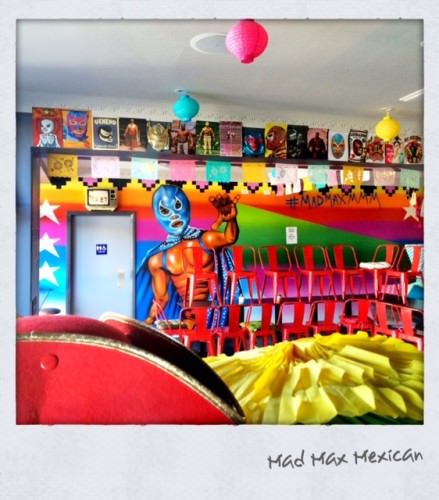 I'm out with the kids tonight so I was looking for somewhere kid friendly that wasn't offering deep fried kids food. Given that my children are always asking for Nachos, Tacos or Wraps for dinner, I was pretty confident this would be a hit.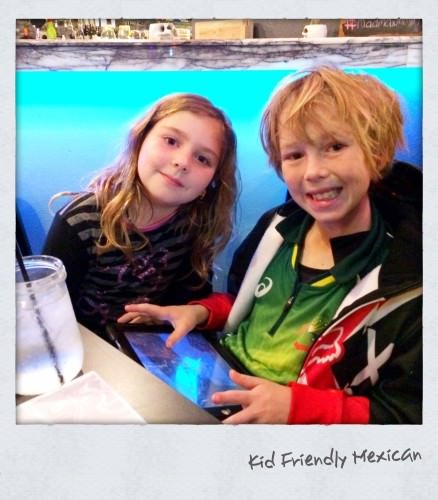 Looking around the restaurant it seems that other families have discovered the appeal of Mexican for children. It also seemed to be popular with the 20 somethings. Although it was mid week we were very lucky to get a table.
The menu is quite brief, but tasty looking. There are a few more unusual options such as popcorn with chilli and cinnamon and Mexican BBQ Sweet Corn.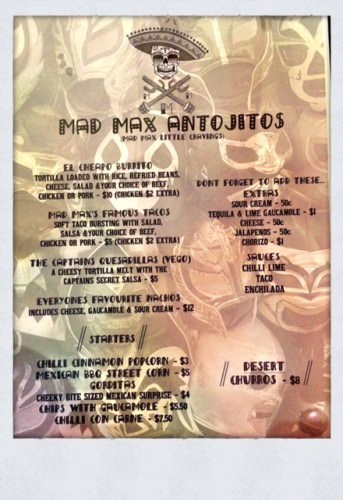 The kids love corn on the cob so we ordered some of the Mad Max BBQ Corn.  It was a pleasant surprise to find it had some spice mix added to the butter and a lovely charred flavour. Even with the spice the kids managed the chilli without a problem.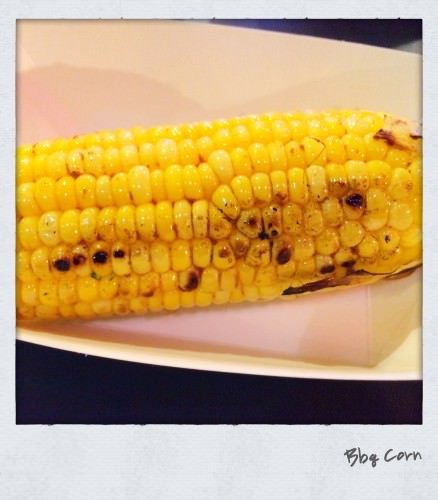 Little Miss A decided on a serve of Nachos for her main. The dish came out with a generous serve of beef, beans sour cream and guacamole. There are side options you can add to "pimp your nachos" but for Anais this was more than enough.  She also bit down on her first ever jalapeno and found that she actually enjoyed the chilli.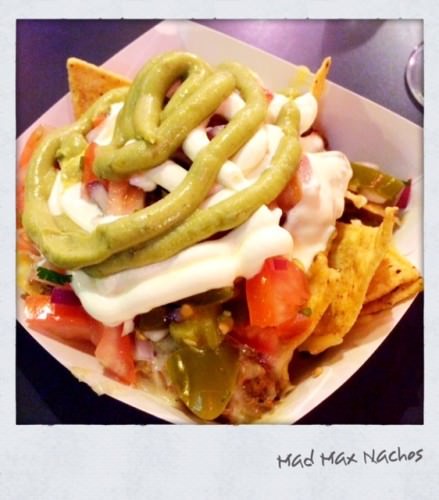 Locky ordered the soft chicken Taco. I noticed they were only $5.00 a taco so I asked the friendly staff if one would be enough for him.  They suggested that I order two as they are quite small. I ordered two but we probably only needed the one after the corn. Also because Mexican is his favourite food he did manage the second.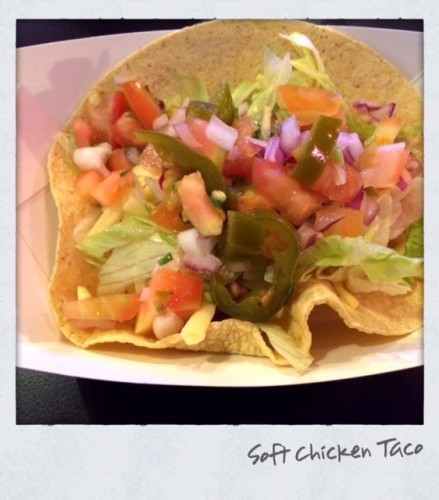 For me the pulled pork burrito was something that I couldn't go past.  When it arrived it was a fat stuffed burrito, almost more than I could manage on my own. Inside the fillings were rice, lettuce, pulled pork, cheese, refried beans and a salsa sauce.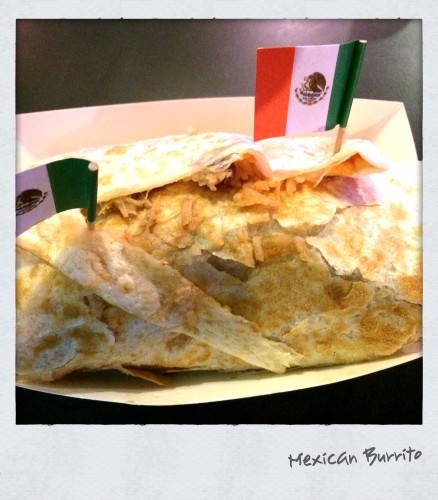 What I liked most about the food at Mad Max Mexican is the dishes were made the way I would cook them at home.  They weren't oily, fatty or cheese laden.  The food was fresh, chopped tomato, shredded lettuce, good, honesty healthy food, which tasted delicious.
Is it authentic Mexican? I'm guessing no, but I will be back again. This is a healthy, tasty meal that fed the kids and I for $38 with not a piece of fried food in sight.
Perhaps give their Taco Tuesday deal a whirl. Tacos are only $3!! On a side note… I am REALLY not a fan of the paper serving trays.  Seriously!

Mad Max Mexican
Crn Pacific Highway & West High Street Coffs Harbour NSW 2450 Ph: 6652 3817