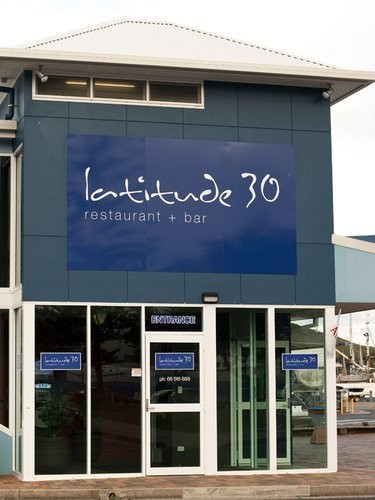 8/1 Marina Drive
Coffs Harbour
The last time Mr GG and I visited Latitude 30 was for a quick pint, or four.  We'd been having a stroll on the breakwall and saw a sign for $5 pints. Anyone who knows Mr GG would know that exercise comes to a grinding halt when beer is involved.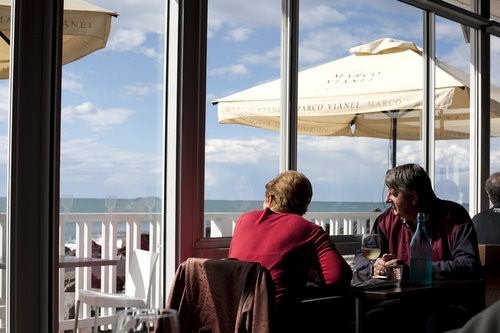 We settled in for a few hours and promised ourselves we would come back to sample the menu. So here we are ready to sit down to lunch at the newly renovated Latitude 30. First off I love what they have done to the premises.  The renovation takes full advantage of the two spectacular views.  To one side there is a view out over the marina and the other looks towards the ocean and Split Solitary Islands.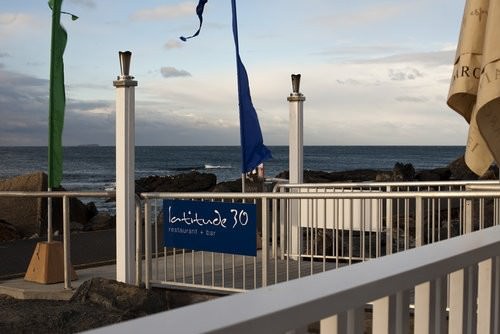 The menu features a Tapas selection for those wishing to share with friends or just have a bite to eat with drinks, and then a selection of main dishes if you require a meal.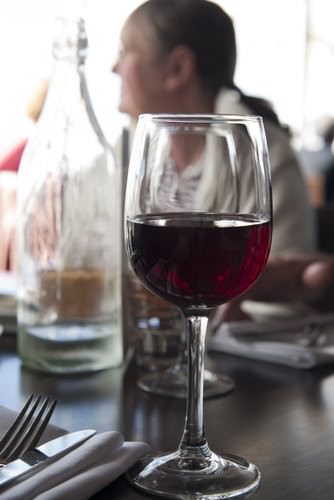 Mr GG and I are looking forward to a meal where as our dining companions decide to choose from the tapas menu. We start off with a glass of red wine and a plate of Focaccia Bread with Olive Oil & Balsamic Vinigar. I notice that we all can't help but be transfixed on the view over the ocean.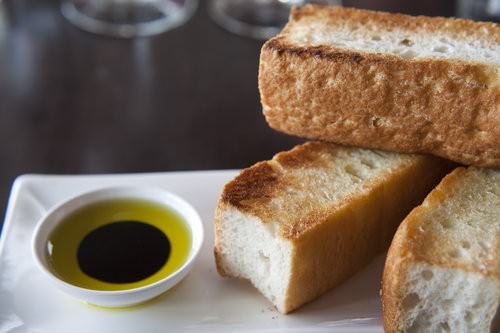 Whilst ordering Mr GG and I had a bit of a debate about who was ordering the Szechuan Crusted Half Duck with Pickled Green Papaya Salad & Tamarind Chilli Caramel. I concede after he promises to let me try his dish. As it turns out this was a mistake on my behalf. The duck was in my opinion the dish of the day.  Deliciously moist and succulent with a lovely gamey flavour, and beautiful crispy skin.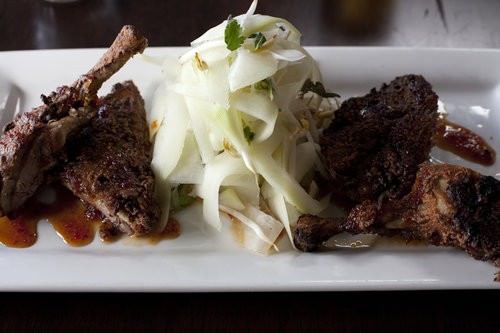 Now before I have everyone feeling sorry for me… I chose Grilled Tilapia with Warmed Beet & Feta Salad. It was deliciously fresh and healthy and exactly what I needed after a few more heavier meals of late.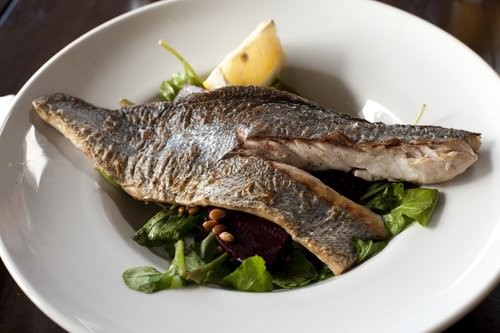 The "Higher Being" aka my baby brother who will in future be known as HB, had a few problems with the menu. HB is a vegetarian but the only dish suitable on the menu was a Mushroom Risotto. I fully understand why this dish didn't really appeal to him. As a former vego I spent ten years being offered mushroom risotto's or a salad everywhere I went.  We went through the menu together trying to put together an alternative dish and came up with Grilled Haloumi served with the Pickled Green Papaya Salad.  Staff were very accommodating and HB was happy with his meal.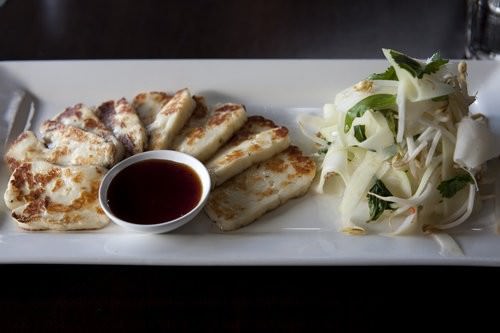 The first dish which caught my eye from the Tapas Menu was the "Chicken Kebab".  It was described as being a Spicy Chicken , Smoked Paprika and Cumin dish with Capsicum, Raisins and Olives.  When it arrived it was not at all what we expected. It was served in a tapas tasting plate, and was a delicious saucy dish which would have been ideal served with a dipping bread.  Alas our focaccia bread was long gone by this stage.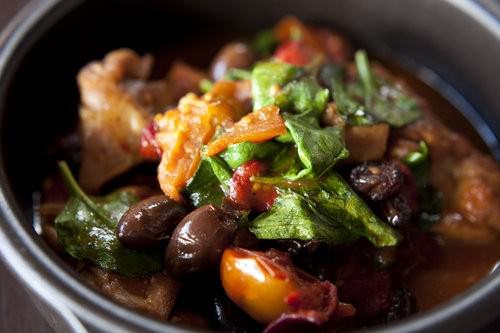 The next dish up was the King Prawn Romesco. Described as local King Prawns served with peppers, garlic and chilli these were absolutely divine. The sweet prawns with a lush spicy sauce was a gorgeous choice.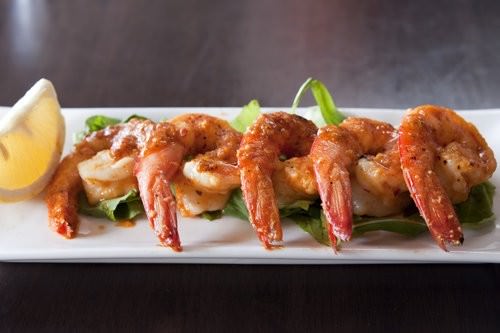 Next time we stop by for a "quick pint" I will be ordering a few tapas to accompany our beverage.
Make sure you call and reserve a table Ph:  6651 6888