Sometimes it's the simplest of pleasures that are the most enjoyable. Those moments of pure serendipity that just unfold before you without any planning.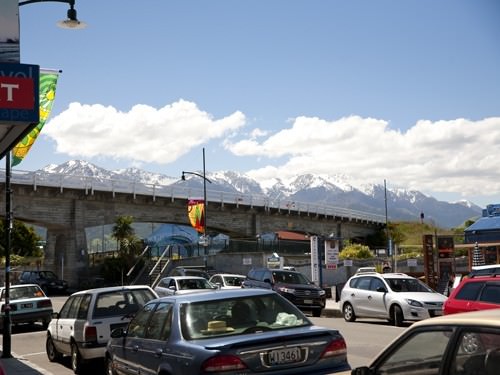 Whilst touring New Zealand's South Island we drove north to the quaint little fishing village of Kaikoura. The town is known for its seal colonies, and it's amazing seafood chowder.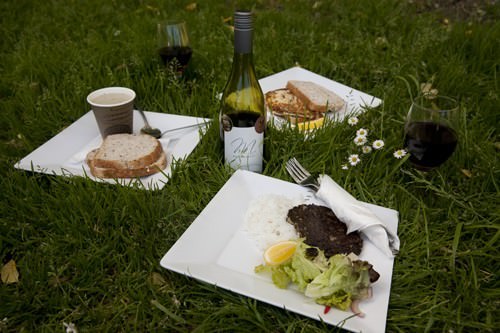 We had so many lovely meals in this village but my favourite was picnicking with the family by the side of the road. It was particularly relaxing because we had the beach on one side with a very active seal colony present, snow-capped mountains in the background, and a food van cooking and serving the local fisherman's catch of the day.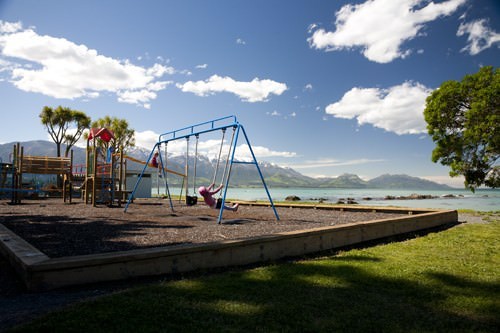 Cooking in the "Original Kaikoura Seafood BBQ" food truck was a 7th generation Kaikoura local. We watched as he skillfully cooked Paua (which I discovered is the local word for Abalone), scallops, salmon, whitebait and crayfish. The seafood was fresh and natural, all that was added was a little bit of garlic, butter and lemon. Each dish was served it with a simple salad or a slice of bread. Very basic, honest food, and very tasty.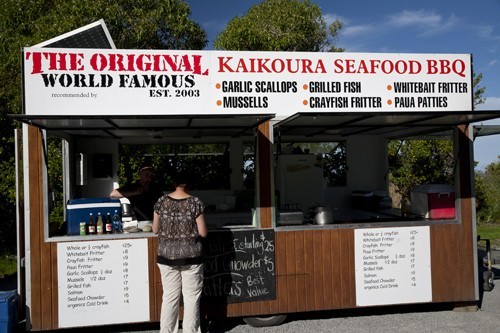 I was curious about the whitebait fritter. I had watched a few being cooked, their little eyes looking up at me. Despite this, I decided that I would need to try one.
The flavour of the seafood was mild and light and the fritter was like an omelette. The addition of the garlic, butter and lemon made it a very enjoyable and unique dish.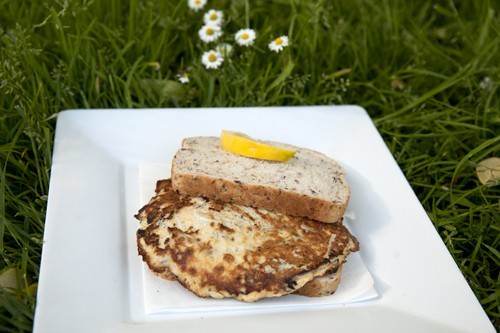 Mr GG and I had sampled wine from a few vineyards during our cross country driving and sightseeing adventure. We happened to have a Pinot Noir with us from a local vineyard, Mudhouse. It was a lovely Pinot Noir which went nicely with the abalone.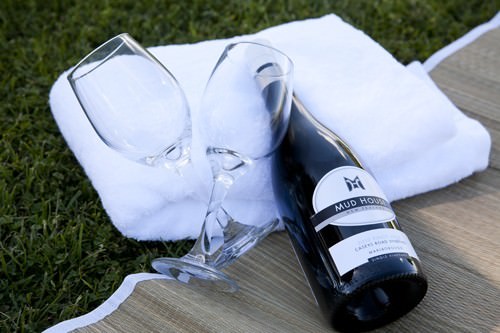 Hubby and I ate leisurely, snacking on delicacies that anywhere else would have been so cost prohibitive.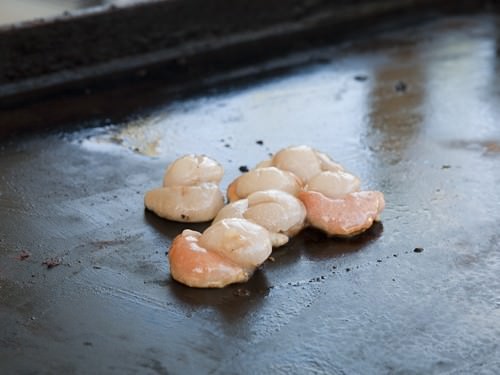 We ordered more BBQ seafood snacks as we enjoyed our wine. All the while laying out on the lush green grass while the children went spotting seals and collecting shells.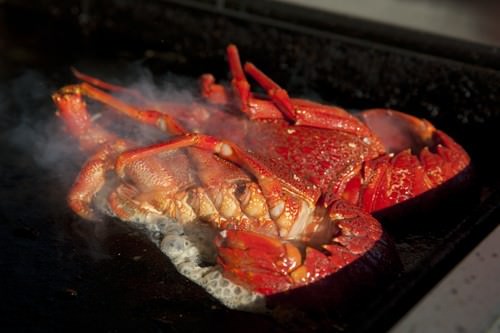 I don't think life gets much better than this.
The final item on the menu for me was the Paua Fritters, I have never tried Abalone before so it seemed like a good opportunity. Watching the fritter on the hotplate I noticed that it darkened quite a lot as it cooked.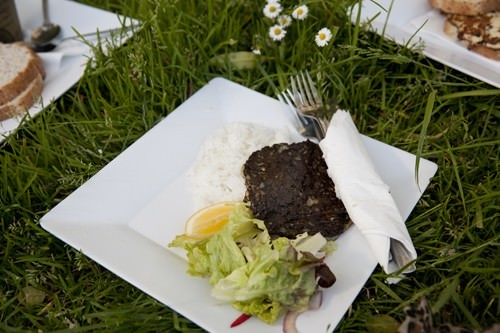 The flavour was stronger of the sea than the whitebait, and it also had a different texture. It probably isn't my favourite seafood but I am pleased I have tried it here where it is actually a traditional food.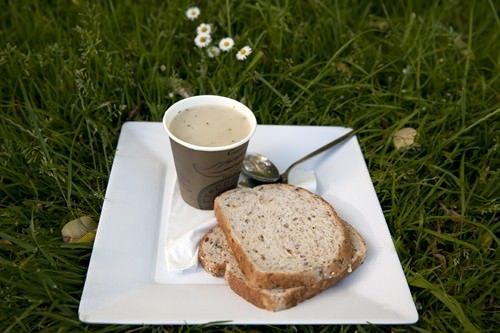 Everywhere we stop to eat hubby has been trying the seafood chowder. He is determined to find the best Kaikoura has to offer. With this in mind, he orders a cup of chowder. It comes with bread for dipping.
It's a really nice mix of seafood but thinner in consistency than some of the others we have tried on this trip.