Thank you so much Celia for hosting "in my kitchen" each month. I am really enjoying sharing my new food gadget and photographic styling props with everyone.
I don't have that many yummy ingredients in my kitchen at the moment but I do have some delicious baked goods. I have been going through a crazy baking stage, so there are loads of desserts just sitting around the kitchen to tempt.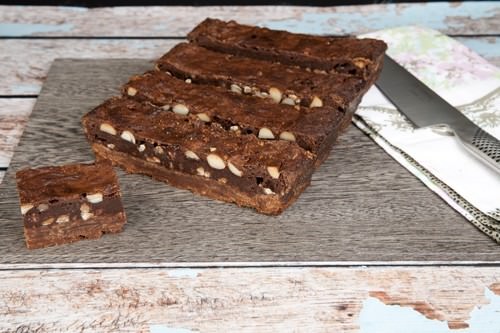 Please excuse the adhoc images and minimal writing.  I have decided that each "In My Kitchen" will be a very casual post for me.
I found this pack of three tea towels at Adairs Linen for just $9.00.
I thought these wooden placemats from Freedom Furniture would come in handy to add a different texture and background surface to my images.
This cute little cake platter was a "just because" purchase. Another Freedom Furniture find, and just $9.00.
Hope you enjoy a tour around my kitchen. Please feel free to help yourself to some baked goods on your way out… I really cannot eat anymore myself.
Thanks for stopping by.