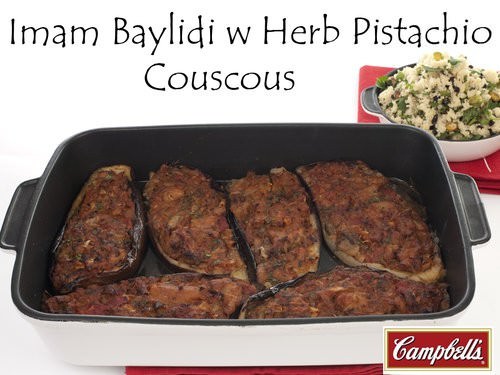 If there is one item I always have in my pantry it is Campbell's Real Stock. So when I was asked if I would like to write a feature story on the product naturally I jumped at the opportunity.  The difficulty for me was in choosing only one recipe.  I use Campbell's Real Stock in just about every savoury dish I cook.  Rather than re-make a dish I always cook, I decided I would head to the Campbell's website for a few suggestions, and try something new. Have a look at some of the other great dishes on the Campbell's site!
The dish which caught my eye was a Date & Pistachio Couscous Salad.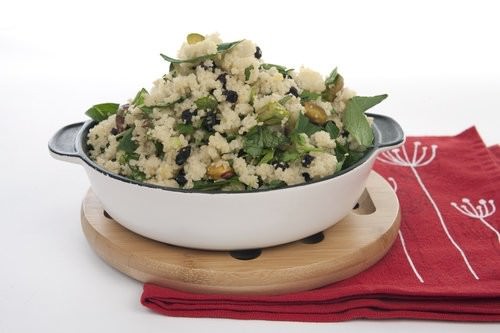 After scanning the recipe I couldn't help "tinker" with it.  I make couscous with Campbell's Vegetable stock regularly and I love adding a little apple juice for sweetness. I also prefer currants in my couscous so I made that minor change too. The herbs and lemon juice give the couscous a delicious fresh, healthy flavour and the stock adds a delicious depth to the dish. This is such a quick dish to make it would be perfect to throw together after work, especially if you are like me and always have the couscous and stock in the pantry.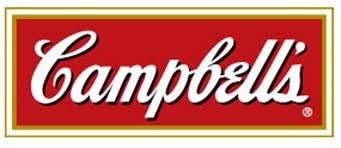 Naturally I couldn't stop at just one dish. I decided I needed a vegetarian main to finish the meal. Eggplant is one of my favourite vegetarian choices when it comes to a meatless centrepiece. A dish which I had not very long ago at Matee's in Newtown came to mind. Imam Baylidi a traditional Turkish Eggplant dish, stuffed with vegetables, herbs, spices and tomato, which is then baked in stock until it is deliciously soft and melting in the mouth.
I hope you enjoy both recipes!
Herb & Pistachio Couscous
Ingredients:
500ml Campbell's Real Stock- Vegetable
250ml apple juice
1 x 500g pack couscous
1 cup currants
1 cup pistachio nuts
1/2 cup fresh continental parsley leaves, chopped
1 bunch fresh mint leaves, chopped
1 bunch fresh coriander leaves, chopped
4 green spring onions, finely chopped
2 lemons, rind grated and juiced
1 pce fresh ginger grated
Method:
Heat the stock and apple juice in a saucepan.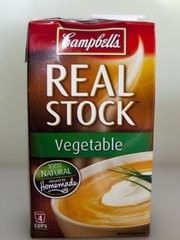 Add the couscous and turn off the heat. Stir with a fork then cover and stand for 5 minutes or until all the stock is absorbed. Use a fork to separate the grains then set aside to cool down.
Transfer the couscous to a large bowl, add currants, pistachio nuts, parsley, coriander, green spring onions, lemon rind and ginger. Combine the mix and continue to separate any couscous lumps as required.
Pour lemon juice over couscous salad and toss gently.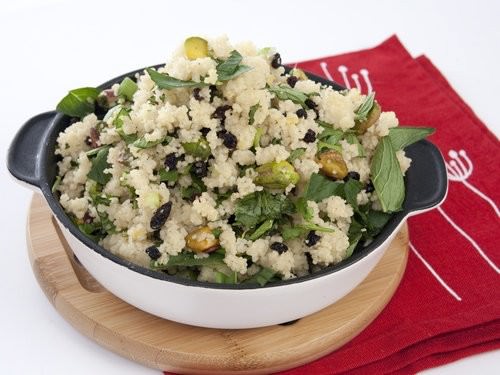 Imam Baylidi
Ingredients:
3 medium sized eggplants
50ml extra virgin olive oil
2 brown onions, diced
4 cloves garlic, finely chopped
1 tsp ground cumin
1 tsp dried oregano
440gm crushed tomato
3 tbsp parsley chopped
300ml Campbell's vegetable stock
Method:
Slice eggplant lengthways and score. Rub flesh with olive oil and grill until ¾ cooked. Scoop out the flesh and reserve the shells.
In a pan, sauté onion, garlic, cumin and oregano in olive oil until the onion is tender. Add reserved eggplant flesh and cook for 2 minutes.
Add the canned tomato slowly and continue to cook for five minutes.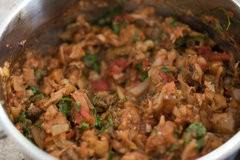 Remove the eggplant mixture from the heat and stir through the parsley. Spoon the mixture into eggplant shells.  Place shells into pan with vegetable stock.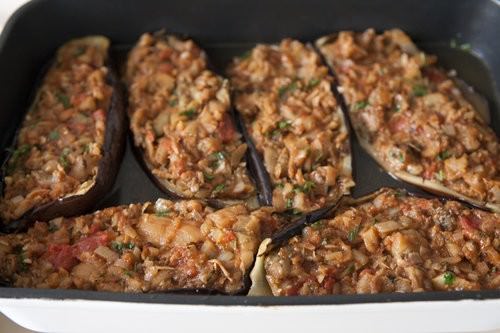 Bake at 180°C covered for 10 minutes.
Remove foil and cook for a further 20minutes uncovered.
Spoon the stock over the Imam Baylidi as a sauce and serve with couscous.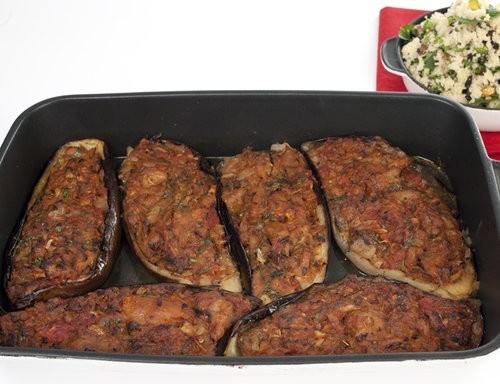 So thanks to Campbell's Real stock for a quick and delicious Vegetarian meal, full of flavour.
I have one last tip for readers! As a mum, and a healthy eater… (hmm, mostly healthy eater…) I discovered a great use for Campbell's stock… If you use equal parts Campbell's Stock and 5% fat cream cheese you have a flavoursome, low fat cream substitute for all your creamy savoury dishes, for example, my Creamy Garlic & Dill Prawns below.
Check out all the great Campbell's products available!
In case you are still looking for something to make for dinner tonight I have included a few more links to delicious dishes I have made previously featuring Campbell's Real Stock.
Creamy Garlic & Dill Prawns 
Minestrone Soup
Pesto Pea Soup