When I think of Intramuros, I think of the words "nostalgia", "time travel", "Spanish rule", "historical". This proved unerringly true when I arrived in the City of Manila to visit Ilustrado Restaurant in Intramuros.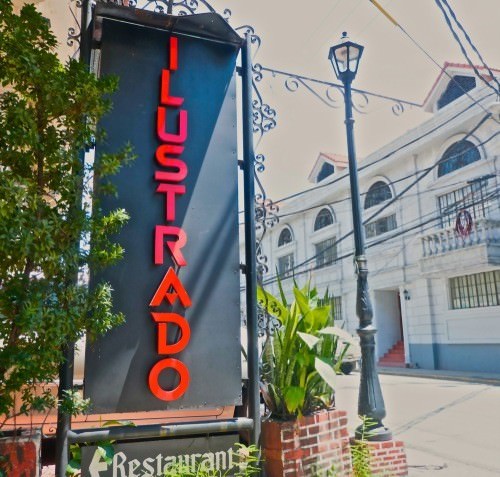 Also known as the Walled City, Intramuros is the oldest district in the Philippine capital. It was once the seat of government during the Spanish conquest from 1521. The Spanish rule lasted for more than 300 years.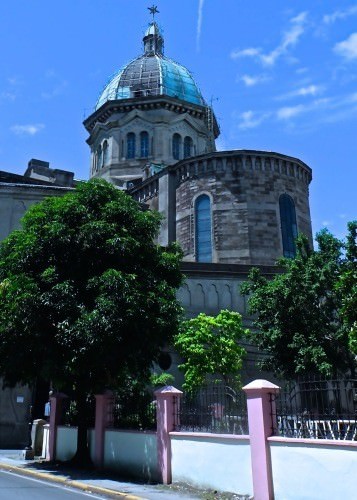 Thus, there was a strong influence in the country not only on customs, language, architecture and our given names, but also on…you guessed it – FOOD!
The restaurant's appellation is not coincidental to sound Spanish. Ilustrado's manager Beatrice recalls, "There was a brainstorming session with a few close friends and business consultants. The names – peninsulares, insulares, burgis, indio were brought up."
But none seemed right until someone interjected, "Ilustrado!" It means "the enlightened", "well traveled", "intellectual" and was used during the 19th century in the Spanish reign. In 1989, Ilustrado opened its doors offering an array of Spanish-Filipino cuisine.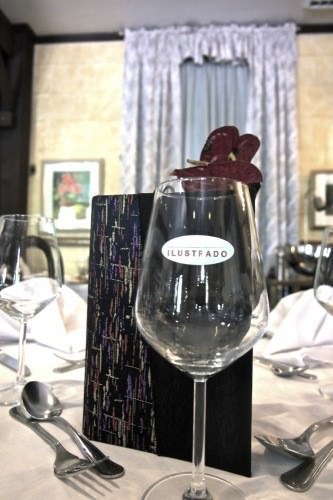 Before we checked out the menu, I took advantage of surveying the place. It was just 10:30 AM when we arrived. Ilustrado was hosting a wedding reception that day. Capiz windows were evident, reminiscent of Spanish heritage and in keeping with the theme of the restaurant.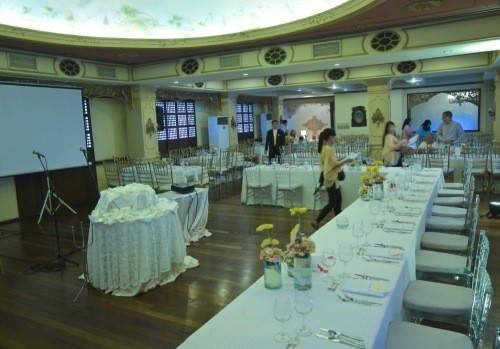 Its indoor ballroom can accommodate up to 1,050 guests, I've been told. Ilustrado caters to up to 150 weddings a year. Thanks to their excellent food (which I will get to later), vast indoor and outdoor venues and proximity to landmark churches in Intramuros.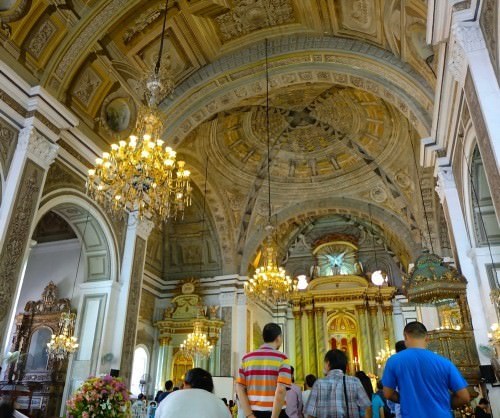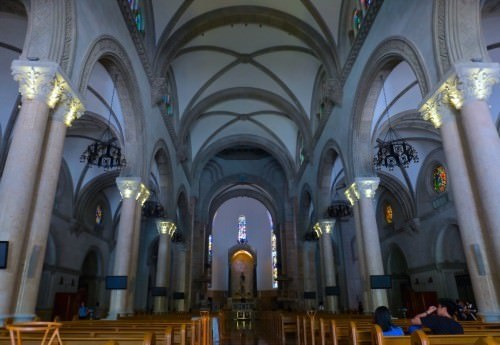 If a couple favours an intimate garden wedding, Ilustrado takes care of the setup. Their garden seats up to 300 guests.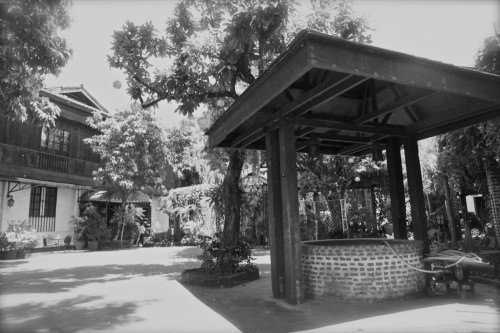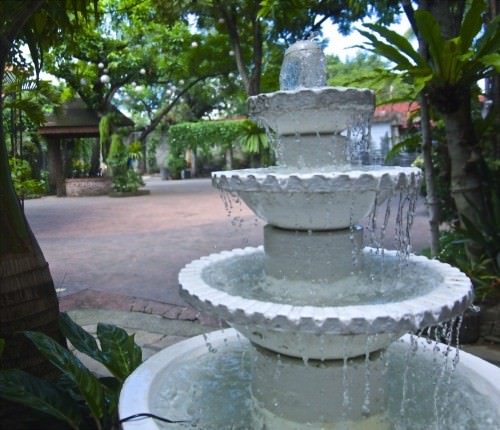 As these guests start to arrive it becomes apparent the newly weds would be blessed with a sunny day despite the country's unpredictable weather this time of year. I just wanted to take a little peek at the guests and the couple, as I was ready for lunch. My tummy was in sync with my "voyeurism," and allowed me a little time to watch the happy event.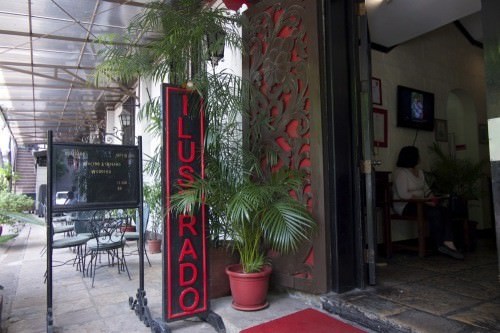 The entrance announced the names of the bride and groom right beside the restaurant's signage. A few steps inside I noticed Ilustrado's staff had decorated the stairway to the Sinagtala Ballroom with flowers.
You can see I had an unexpected model in the "photo op". A little boy eager to see the bride suddenly appeared in the frame just as I pressed the shutter button.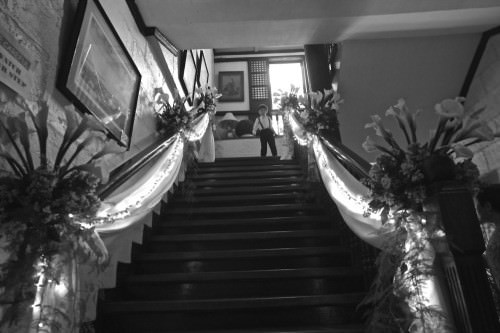 A few minutes later, the bride and groom happily arrived with no signs of nerves. They were raring to meet their guests.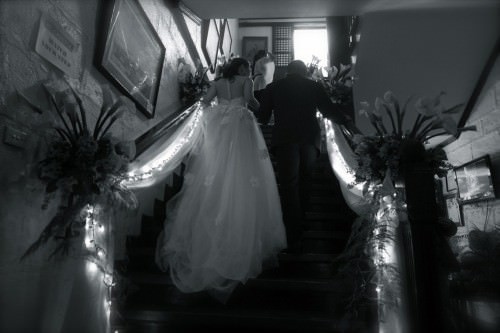 And that was my cue! There was certainly no gatecrash happening from my end. I came here for lunch. I have heard friends raving about Ilustrado's cuisine. I needed to satisfy my curiosity and my hunger.
We were led to the main dining room where the Spanish touch was more evident.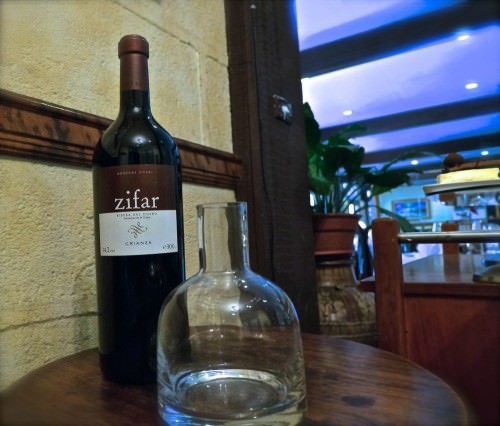 There was a great variety of dish on the menu but we opted to go for the signature dishes. With Spanish-Filipino in mind, I envisaged paella, callos, adobo. This calls for a, "Buen Provecho!" (Spanish for Enjoy your meal or lunch) or "Kain na!" (Filipino for Come, let's eat).
The friendly and approachable chef of Ilustrado, Chef Bernice, volunteered to serve our food with a bit of history and trivia about each dish. What a pleasant chef!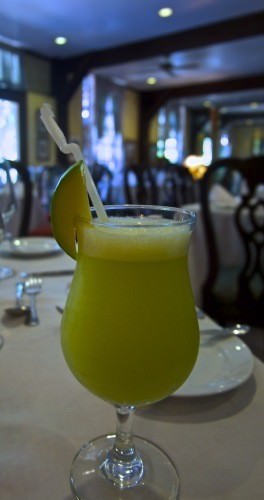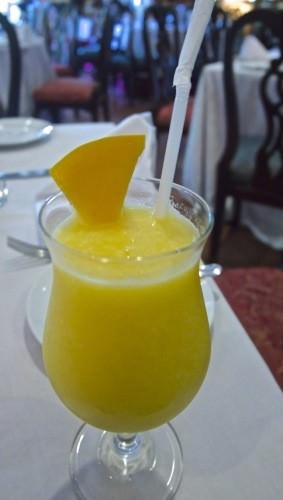 Bells rang in my head at the mention of fresh green and mango shakes. I am deeply attached to fresh Philippine mangoes – green or yellow.  Modesty aside, they say these are the best mangoes in the world. I think the same, too. Needless to say, we ordered both. They were fresh, ice cold and had the natural taste of mangoes.
The next best mango shake I had was in Boracay. But that's another travel story to tell ;).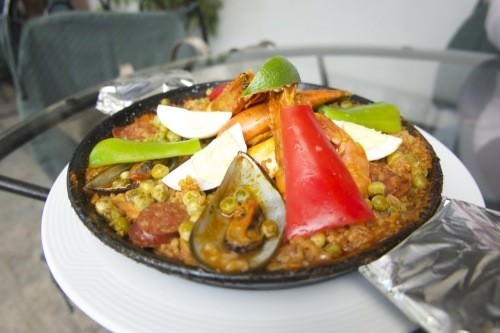 Ilustrado's take on Paella was generosity at work. In anticipation in helping diners decide whether to order seafood or meat, they decided to throw in both meat and seafood into their flavourful paella. I had nothing more to ask. This is the Paella taste that I know and expect.  This Paella used saffron and annatto oil. Annatto oil is locally known as atchuete.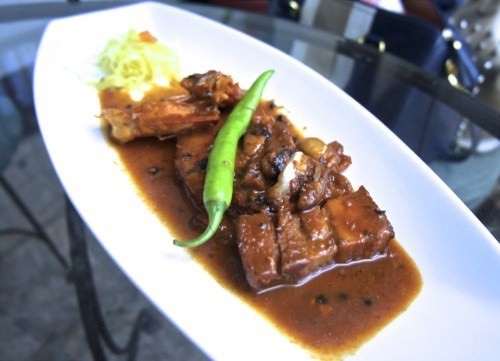 Next was the Adobong Bagnet. Bagnet seems to be a trending hashtag in my reviews (lol!). People just love the crisp and crunch of the pork done a la bagnet in as many viands as possible. Adobo has been the Philippine National Dish for several years. It is a staple in every home and eateries nationwide.
The basic adobo is chunks of pork (or chicken, or both) cooked in soy sauce and vinegar with bay leaf and black pepper. But Ilustrado rendered it in their own distinctive way.
They had a tagline for this menu item – "Please be careful with my heart". Deep fried pork cooked adobo-style with the addition of crab fat paste or taba ng talangka. It was then that I made sense of the tag line.
Cholesterol aside, I thought that this adobo was  very good. I still had the original adobo flavour, enhanced by the crab fat.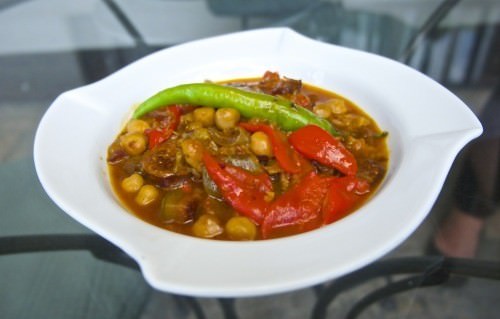 The Callos Madrilena got me smitten. I imagine the chef's hands carefully measuring every spice, slow cooking the ox tripe and placing the garbanzos, chorizo and bell peppers with such accurate timing. The ox tripe had melt-in-your-mouth properties yet leaving some non-resistant chewiness to enjoy the gelatinous goodness of the beef. The flavours blended extremely well with the crunchiness of the bell peppers.
Honestly, this was an awesome dish that set my standard for Callos, our next dish.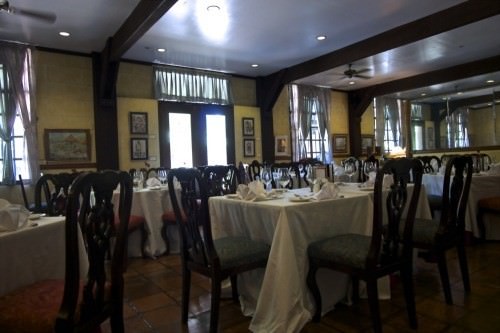 "A glass of water, please", I had to ask the waitstaff. With the feast we were already having, my drink was just as good. I managed to finish the fruit shake and dish without water. By this time, my partner consumed the adobo while I polished off the callos. The paella was halfway through.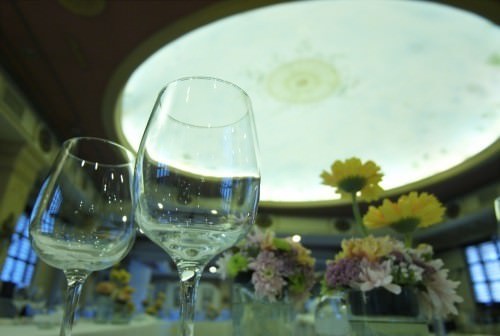 In came two desserts – the cheesecake and the Sampaguita Ice Cream. Sampaguita is our National Flower. It is most commonly seen sold in churches in the form of garlands. Chef Bernice and I agreed we do not know of any other restaurant using the flower in ice cream. Chef Bernice shared that their method is to painstakingly pick each tiny flower from the stem. She calls this a "labour of love".
I found myself spooning as she spoke. The first spoonful was indescribably amazing. Vanilla ice cream with the flavours of sampaguita was just a remarkable experience. It was as if I smelled and tasted the flower at the same time. It was so good my partner and I took turns in exact proportions . We scored each spooning with "mmmms".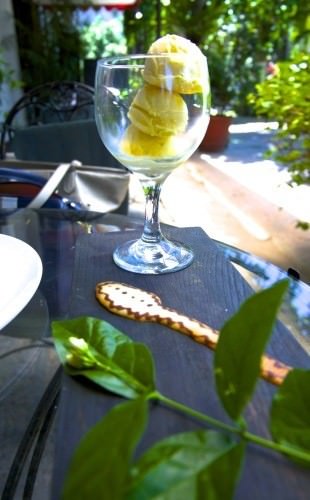 At the sight of the cheesecake, I thought I would pass out. I knew I already had the star dessert for the day. My insatiable partner was more curious seeing a nice white and clean-looking cheesecake. In one second I just heard another set of "mmmms". To my partner, "mmmm" is an impeccable equivalent of this-is-so-good-I-won't-stop.. (and I may not share!). I straightened up and waited no further. I took my fork and dug in! I can compare this treat to a Macbook Air.
This dessert embodied simplicity at its finest. Simple with the right amount of sweetness and creaminess. I've been had by intricately styled desserts before that let down my palate. This simple looking dessert did not fail me.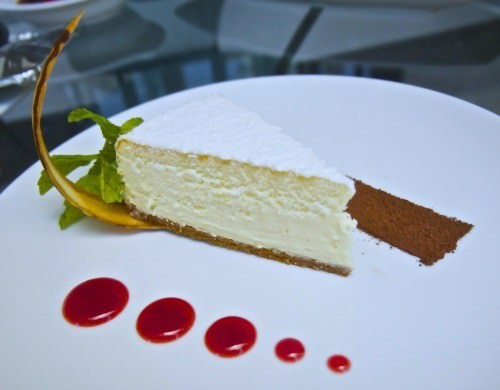 Eyes feasted and tummy filled, we thanked Chef Bernice for such a warm welcome. We knew we would be dining again at Ilustrado.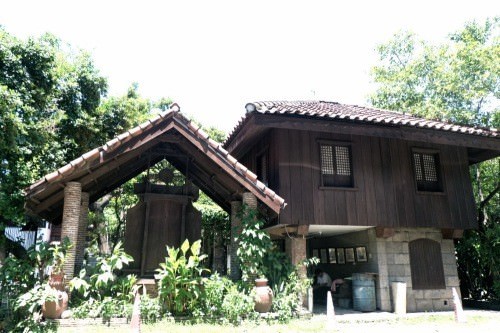 LOL… but it would also take a long time to burn the calories we gained from the splendid Ilustrado lunch. I initiated a walk to do some sightseeing in Intramuros. I glanced back at the restaurant. It took a huge heart to start this business in 1989 and still make it to this day. With the food and great service they provide, their success is small wonder.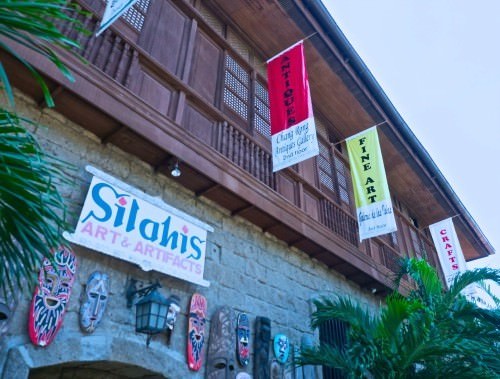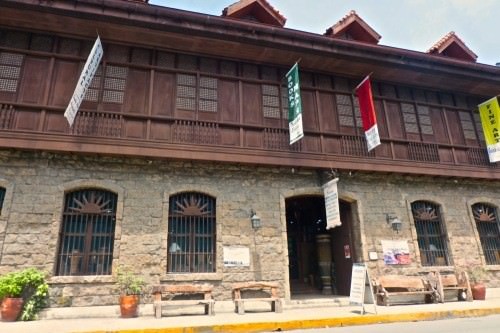 When you visit Manila, you definitely must stop by Ilustrado and stroll around Intramuros. Right across the restaurant is an art and artifact shop known as Silahis.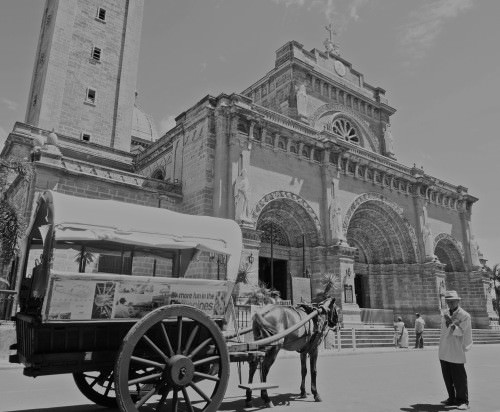 To me, Ilustrado and Intramuros seem to be complementary. Though incomparable to Intramuros in the number of years, Ilustrado as a fine dining restaurant is celebrating its 25th year next month. Both Ilustrado and Intramuros are aimed towards preservation of the rich heritage of the country.
I mentioned musing about Intramuros seems to take me back in time. Once again, it just did.
Gourmet Getaways Giveaway
Now, it's time for a GG giveaway. We want you to experience Ilustrado Restaurant in Intramuros, Manila. Gourmet Getaways and Ilustrado are looking to give two lucky winners P500 gift certificate each.
All you need to do is complete the form below after liking, sharing or following our social media pages. Don't forget to leave a comment to this post, too. You earn extra entries!
The first two (2) winners of P500 voucher each are:
1. Pau pau A 2. Kimberly T   Plus, three (3) bonus winners:   3. Tonyo C 4. Franz D 5. Melody C
Gourmet Getaways dined as guests of Ilustrado Restaurant. The opinions contained in this review are written without bias and in accordance with Gourmet Getaways' disclosure policy.
Ilustrado Restaurant in Intramuros
# 744 General Luna St. Intramuros Manila, 1002 Philippines Tel nos. +632 5273674/ +632 5272345 Mobile nos. +63922 8234981/ +63922 8234983/ +63939 9206822