Making homemade, delicious and nutritious yogurt is child's play with EasiYo. I have been using EasiYo products since they first hit the Australian shelves 20 years ago. In that time all my children have helped make a variety of yogurt flavours at one time or another.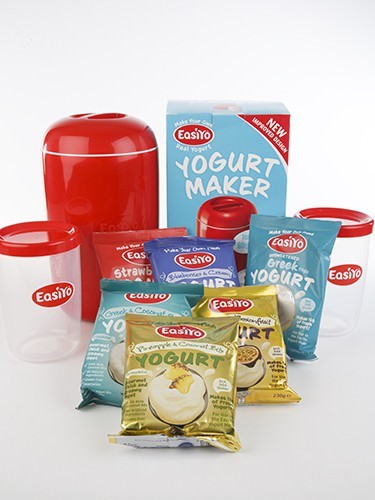 EasiYo has recently redesigned and re-launched their yogurt maker in Australia. It's now available in a sleek retro red design. I couldn't wait to put it through its paces. I asked to be sent an EasiYo pack which included the new yogurt maker and some delicious yogurt flavours.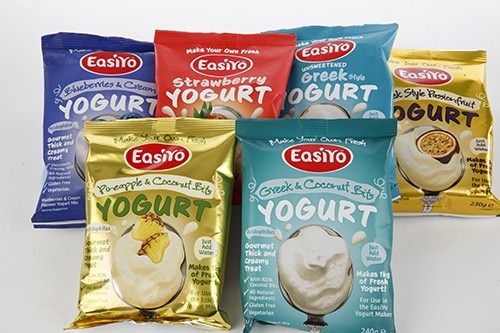 Instead of making the yogurt myself, I asked my youngest child to choose a flavour and make it with me. I always find that by including children in the food preparation process they are more interested in eating nutritious, home prepared snacks.
EasiYo contains only natural ingredients with no additives, emulsifiers, stabilisers or preservatives. The yogurt sachets consist of the highest quality New Zealand milk powder that has been freeze dried.  Only natural colours, flavours, sugars and cultures are used in the EasiYo sachets.
Each spoonful of EasiYo yoghurt contains billions of beneficial live cultures. It's loaded with more probiotics than store bought yogurt because the yogurt is made fresh in your home.  Yogurt is a living food and needs to be consumed when it's at its freshest for maximum health benefits. It's been scientifically proven that the number, and the viability of probiotic cell counts significantly decrease over the shelf life of a yogurt.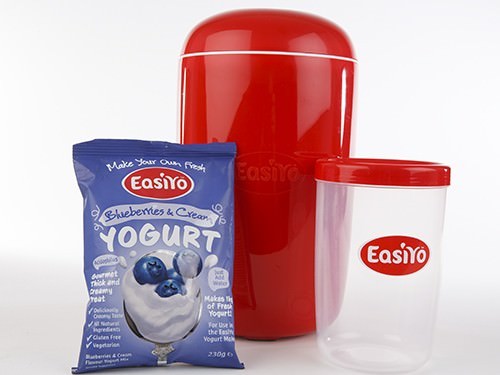 Anais chose to make the Blueberries & Cream. Making homemade yogurt with EasiYo is as simple as mixing an EasiYo yogurt sachet with tepid tap water and sealing the container. The yogurt container is then placed inside the insulated yogurt maker and boiling water is added to activate the cultures.
I thought I would let Anais show you how to make homemade yogurt with EasiYo.
We usually make the yoghurt of an evening and leave it to set overnight. In the morning the homemade yogurt is ready to be put into the fridge or consumed. Anais was absolutely thrilled at being able to make yogurt all by herself.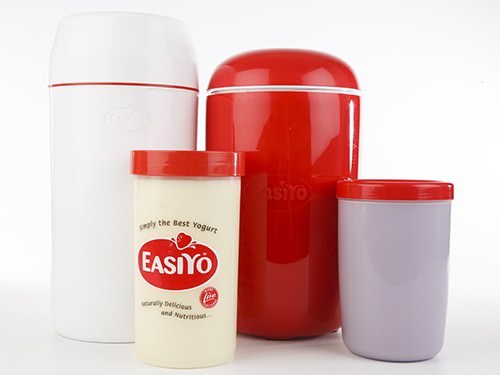 Anais and I may have gotten a little carried away.  Making the first EasiYo was so quick we decided to also make an EasiYo Vanilla Yogurt with my old EasiYo Yogurt maker.  I originally purchased this EasiYo Yogurt maker 20 years ago because my three toddlers were eating a lot of yogurt and EasiYo was the most economical and nutritious method of having yogurt available for snacks.  When you consider 500gm of good quality ready made yogurt can cost approximately $8.00 ($16.00 per litre),  and EasiYo Satchets are just $4.50 and make one litre, it's amazing value.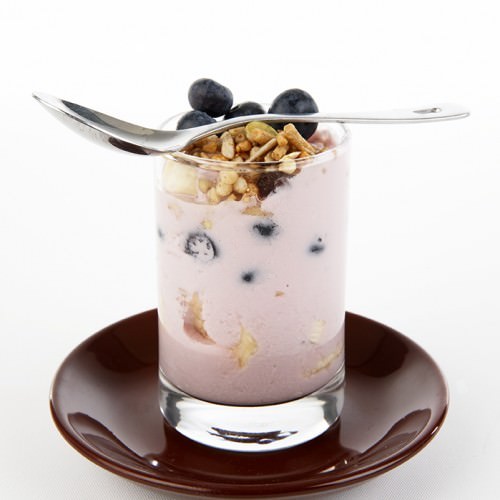 At that time I found EasiYo particularly convenient because the sachets have a long shelf life.  I could have a number of sachets on hand in the pantry for emergencies. When I needed snacks for the children or a dessert I simply make the yogurt up fresh.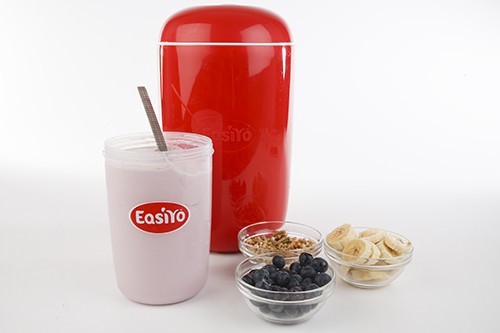 The whole family has always enjoyed the thick, creamy, delicious EasiYo yogurt. I accidentally discovered that if the yogurt is left longer than the 8-12 hours it becomes even thicker. When I make the Vanilla yogurt I like to leave it to culture a little longer.  This results in an even more decadent tasting dessert. EasiYo Yogurt can safely be left unrefrigerated for up to 24 hours whilst the active cultures work their magic.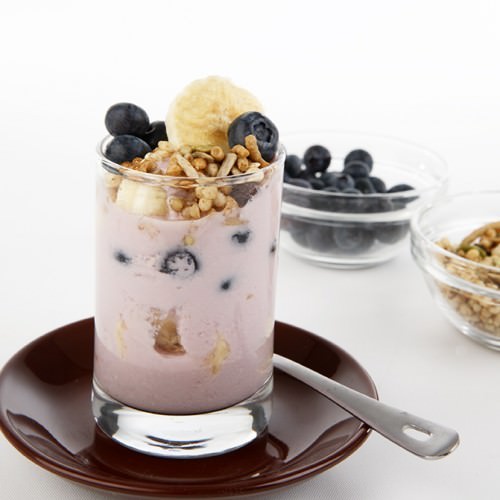 As a mother of five children and someone who loves delicious gourmet foods I find EasiYo ticks all the boxes for our family. It's a delicious, nutritious, vegetarian and gluten-free snack. I am always happy when the kids help themselves to a big bowl of EasiYo because it's a rich source of calcium, protein and other essential nutrients.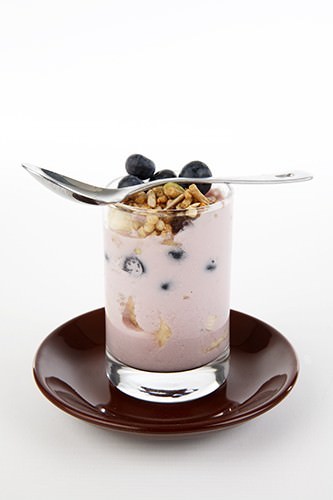 Anais loves preparing her own food, and made herself a little parfait of EasiYo with sliced banana, blueberries and muesli. After the first mouthful she asked me if the snack was healthy or a "sometimes food." I was happy to let her know that although it tasted like a dessert, she could even eat it for breakfast if she wanted.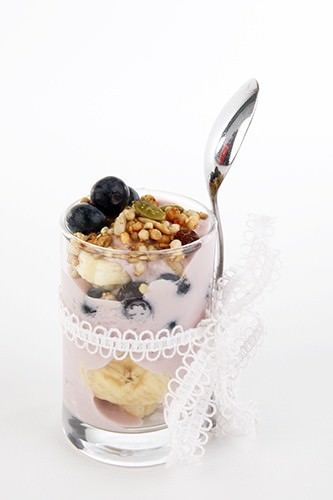 If your interested in making your own homemade yoghurt, EasiYo is available from Big W, Woolworths, IGA and the EasiYo Website.
EasiYo yogurt maker RRP $24.99
EasiYo 1L yogurt sachets RRP from $4.50
The best price I found online was Woolworths which at the time of publishing has a special;
EasiYo yogurt maker $11.49
EasiYo 1L yogurt sachets from $3.50