Family holidays are so much fun!
We are a family of six and have holidayed all over the world with our children. I have always tried to stick to our healthy eating routine while we are away. Whether we are enjoying a weekend getaway or an overseas adventure I try to think and prepare ahead so can eat healthy food. We still like to enjoy the local cuisines and add "sometimes" foods to the daily meal plan, but for the sake of health and the family budget I have a few tricks I will share.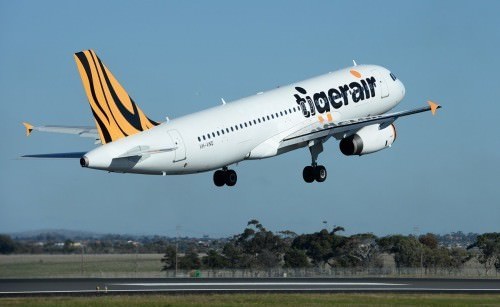 The temptation is to replace all the usual nutritional balanced meals with the hotel buffet breakfast, fast foods, takeaways and convenience snacks. I really enjoy eating out in new places but it's important to me to balance my eating and make good food decisions for the family.
Over the years I have realised there are a few things we do differently when we travel that might be helpful to travellers with small children. I've put together some ideas on how you can eat healthy while you're travelling, and save a few dollars too.
11 Healthy Eating Travel Tips
1/ Pack your own food whenever possible.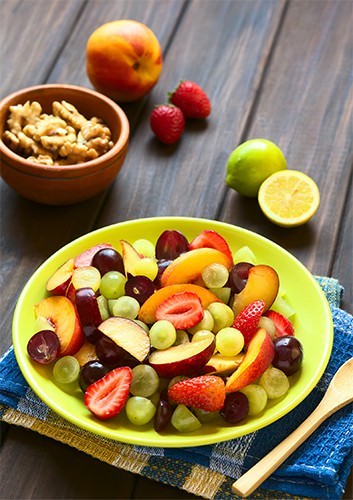 Whether it for a road trip, bus trip, train or airplanes it's okay to take your own food. It helps to plan ahead and organise healthy prepackaged snacks before you leave. I like to pack fruit salads for car trips and usually pack individual serves in plastic take away containers.
Even making a batch of healthy cookies and packing them in ziplock bags will save you a fortune over the course of a weeks holiday.  When you make your own cookies you can add some dried fruit and oats to add a little fibre to the treat.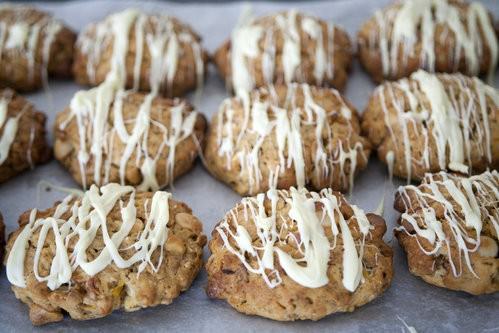 2/ Add Picnics to the Holiday Itinerary
Why not add picnics to your holiday itinerary.  Not every meal whilst vacationing needs to be at a cafe or restaurant. Pack a picnic blanket and make a habit of picnicking throughout the holiday. Food can be as simple as trip to the local deli and bakery and you have an instant picnic.
This is a particularly good idea when children are little as stopping at a park gives the children an oportunity to run around, and you get some quality time with your spouse.
Even during your car trip to your holiday destination, instead of stopping at Macca's pack a picnic before you leave home and make the meal a memorable part of your trip.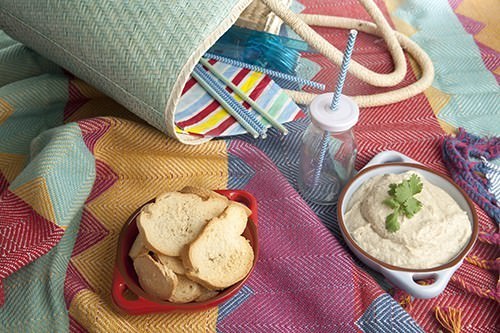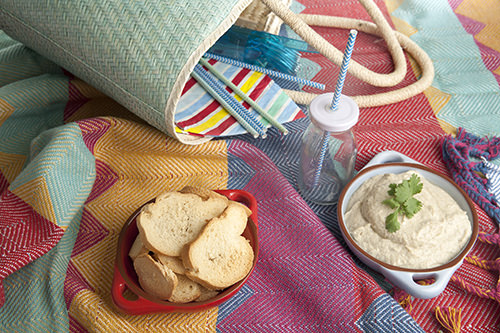 Some portable snack ideas include dry fruit and nuts, meat & salad sandwich or wraps, fruit and protein bars or homemade cookies.
3/ Have water on hand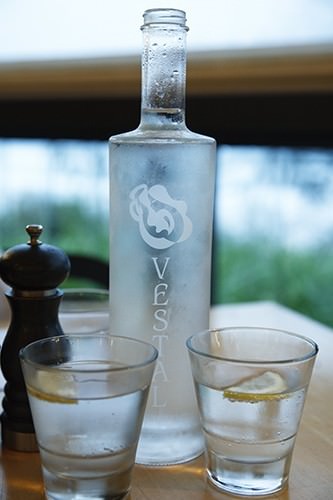 It's important to keep yourself hydrated by drinking plenty of water while travelling especially if you're travelling on a long distance flight where air humidity can drop significantly.
When you get to your destination, find your nearest supermarket so you can stock up on pop top bottles of water.  These are particularly useful to take sight seeing. Having water on hand removes the temptation to purchase sugary drinks for children "on the go". Purchasing pop tops means kids are less likely to spill the drink.  Water bottles can be refilled throughout the day if needed.
4/ Order Airline Meals Ahead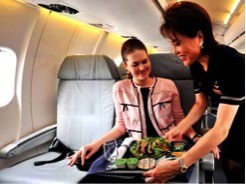 If you're travelling by airplane most airlines are happy to accommodate dietary requirements and these days they offer meals that are vegetarian, gluten-free and lowfat. To make sure you get a a meal which suit your diet on your flight you should call ahead to arrange it in advance.
If your meal plan isn't included in the flight cost it's a great opportunity to forgo all the snack items on the overpriced inflight menu and pack some homemade options for the family. Remember to pack in serving sized portions so its simple to pass food to each family member.
5/ Skip the Buffet Breakfast
I hate to be a party pooper but the buffet breakfast is the killer of any healthy eating travel plan. I prefer to look for a cheaper room rate that doesn't include the buffet breakfast and bring our own cereal.  My reasoning is children, even well supervised, want all the worst items on the buffet.  Allowing just two trips to the buffet and one treat item is still an unnatural amount of food to eat in one serving. If your getaway is only for one day this may not be a problem, but over a weeks holiday it's a very unhealthy exercise.
We usually pack cereal from home and buy milk when we arrive at our destination.  That way breakfast is out of the way early and we don't spend half the morning at the hotel buffet.
6/ Make smart restaurant choices – Research Online
Restaurants can make or break a diet so you should carefully consider where you're going to eat while travelling. It's too easy to dive into the first restaurant you see when you're hungry. Which could easily mean you end up somewhere that has no healthy options on the menu.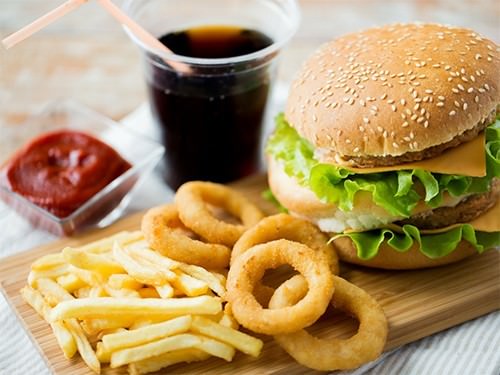 I like to  check out different restaurants before you set off on my travels. This also ensures I don't over look any great local restaurants. Many restaurants these days have their menus online so you shouldn't have any difficulty find somewhere suitable to eat. If health is your motivation you should look out for items that are grilled, poached, steamed.
Eating out is the highlight of my travel so I like to choose well, and save my dining out experiences for something really special. I always check out reviews and the restaurant menu before deciding on where to eat. Websites like Zomato are great for accessing reader reviews, menus and images.
7/ Remove the contents of the Mini Bar
When I was a newbie parent, about 20 something years ago we had a mini bar mishap. Husband was watching the television, I was happily enjoying a soak in the bath and the children were blissfully quiet. Since all was calm in the hotel room I soaked a little longer in the tub.
When I existed the bathroom I found my two toddlers covered in chocolate and open chip packets everywhere! That was an expensive lesson for me! Never leave hotel treats on display.  After that when our children were small the treats were put in a high cupboard. Doing this also removes the nag factor, when kids just keep begging for the treats.
While your hiding things from the kids you might as well take the sugary drinks out of the fridge.  This will make room for your bottled water and milk, and my bubbly.
8/ Order off the Adults Menu for Children
When dining with children consider splitting a main meal between two kids rather than choose your child's meal from the kids menu. Children's menus tend to be deep fried and lacking in quality fresh ingredients. We first started this practice when my now 19 & 20 year olds were young toddlers.
We also noticed it was more healthy and economical to split an adult meal between the two children, than to pay for a kids set menu which included a soft drink, chicken nuggets and ice-cream bowl. We usually just ordered the one adult meal plus and extra plate, then divided the meal when it arrived at the table.
As an interesting side point, our older boys now eat just about every food type!
9/ Cocktails, Wine & Dine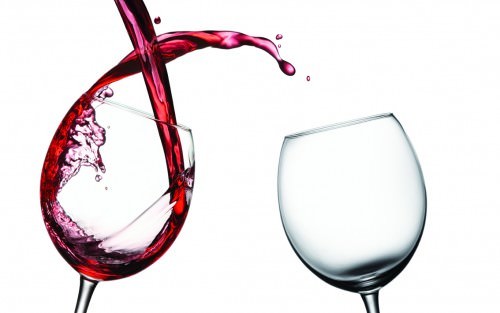 When eating at a restaurant it's tempting to have a glass of wine with your meal.  I would never suggest forgoing the wine, but if you choose to have a glass or two of wine ensure you drink water with each glass. A holiday is no time to wake up with a sore head, especially when kids are ready to hit the road.
10/Emergency Snacks – On the Go!
Local supermarkets and street markets are awesome! I love checking out supermarkets in each country we visit for unusual snack items. In Japan we found some of the best sushi and okonomiyaki packaged up ready for sale in supermarket and service stations.  This made healthy snacking a cinch!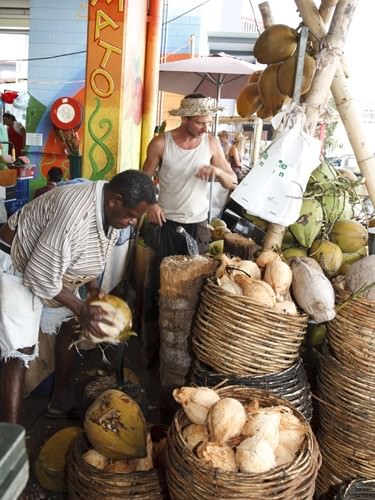 Everywhere we go, we grab a few items from the local supermarkets.  It's usually easy to find fruit salad bowls, salad bowls and cheese and bacon rolls a bag of pistachio's or a Hummus dip etc, they will easily fit in the smallest of hotel bar fridges.
11/ Don't stop at the Fast Food Traps when your Hungry
If your catching a plane, eat before you leave home. If your connecting from a plane to a bus or train, don't eat at the terminal, walk outside and down the street and find something more interesting and tastier. If your on a road trip, pass the sandwiches around the car before you stop for fuel. It's little tips like these that will help you stay healthy whilst travelling.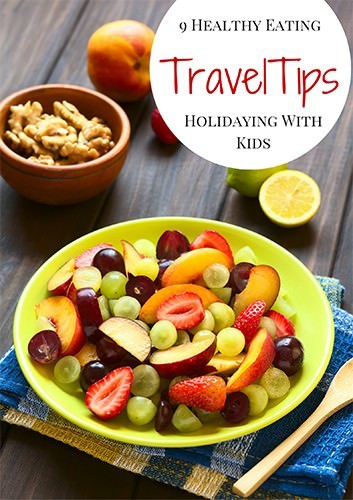 The overall key to eating healthy while you're travelling is to plan ahead. If you follow these tips you should find it easier to continue your healthy eating routine whilst travelling.