Happy Halloween!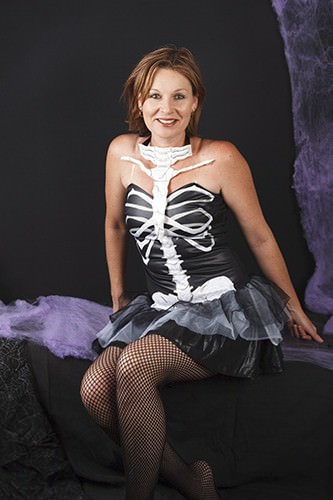 I hope all the devilish ghouls and ghostly creatures enjoyed their special night of trick or treating.
Each year we take advantage of the opportunity to dress up and join the undead in their quest for candy and souls to steal.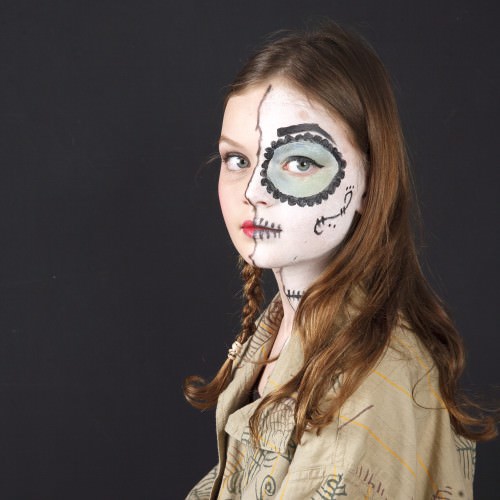 I love fancy dress, so Halloween is the perfect opportunity to be a little crazy and take on a new identity for the night.  For the last few years I have also set up a photo booth to capture some of the awesome costumes ideas.
As I remind hubby, each year it seems like the only time we do family photo's is at Halloween.  I don't know what kind of pictorial legacy we are leaving but as least we have some family photos.
Take a look at some of the  pictures for some Halloween Costume ideas for your next party.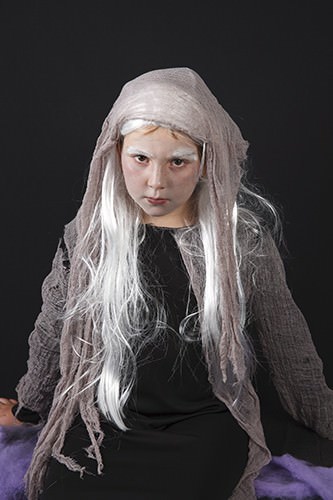 Anais decided to be Annabelle, the horror doll and even managed to keep in character with a freaky look!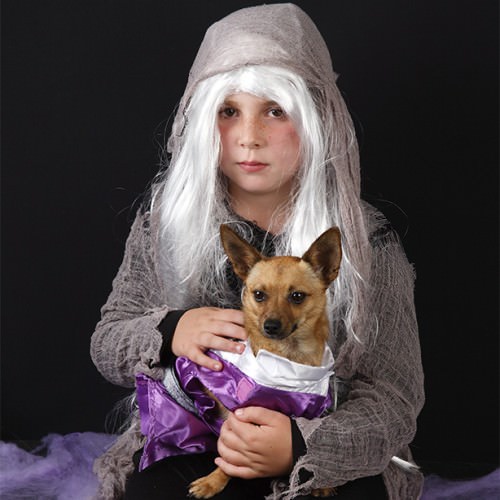 Something tells me when this girl is a teenager I will be getting many more of the unblinking "death stares!" We also recycled a Dracula vest from a previous year for Chloe (the puppy).  She wasn't as happy about dressing up as the rest of the family.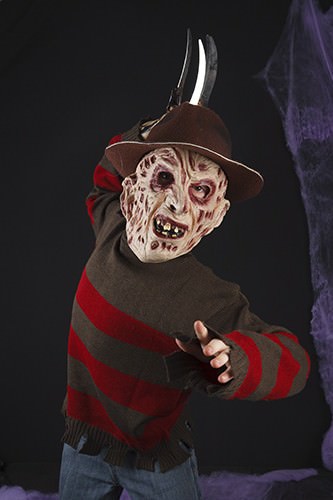 Lucky took on the role as Freddy from Nightmare on Elm Street. He had know trouble at all getting into character.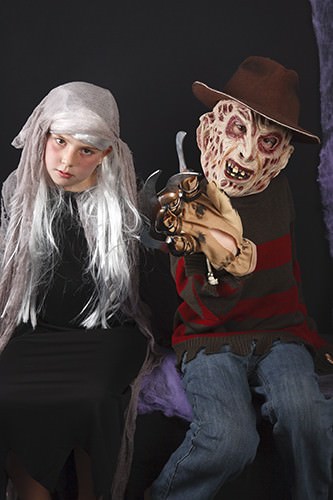 It's no wonder we have "Children from Hell" when you take a look at the father!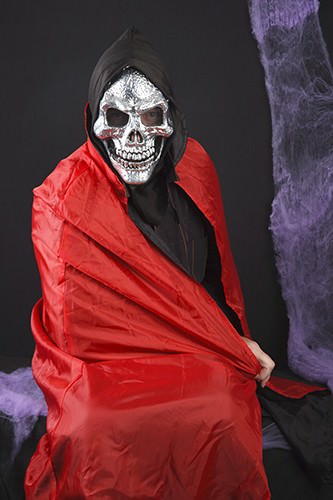 This is the Demon father, that won my heart!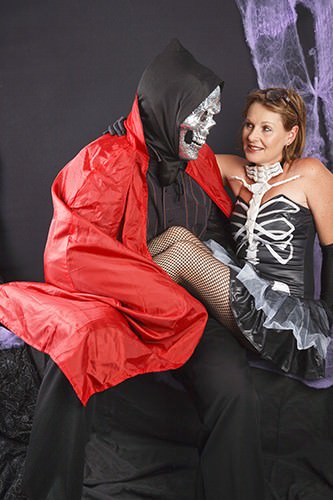 Lilli was half a normal gorgeous girl, and half, "Day of the Dead."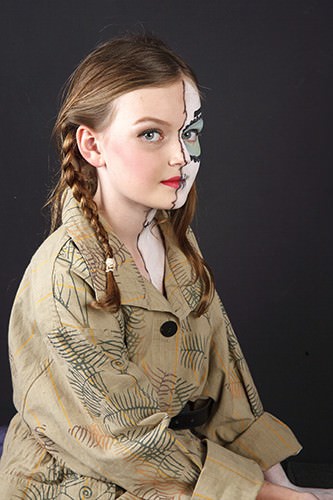 Such a perfect picture of two halves!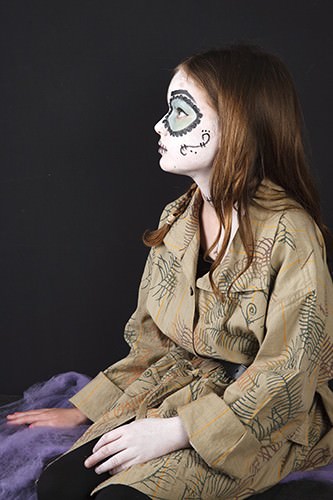 George was made up as Darth Maul from Star Wars, but was probably a little to cute and loveable to pull it off 🙂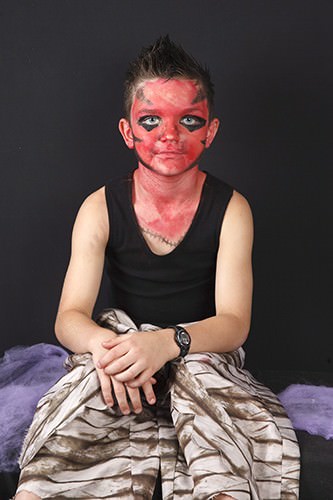 Then we have the most gorgeous of witches.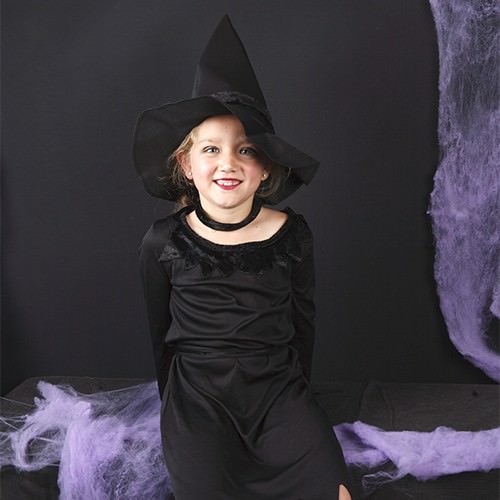 Little Andi was too sweet to be anything but a good witch!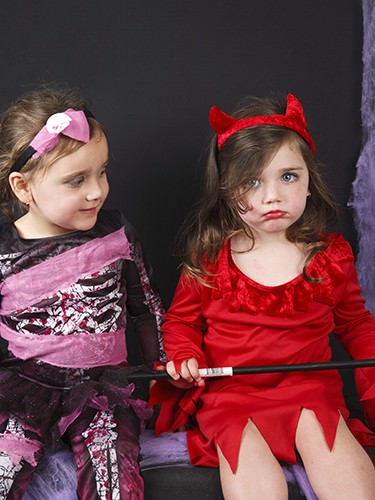 Maci is dressed as a pink skeleton and little Willow is so cute in the red devil outfit. When we went trick or treating she stole everyones heart. One lady even encouraged her to take more candy because she was so cute!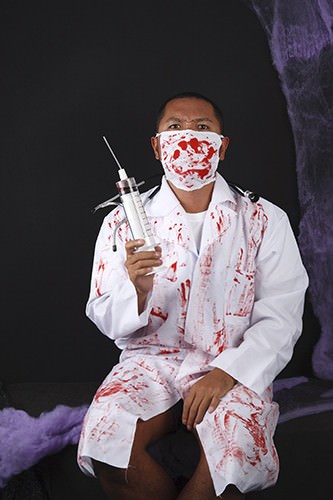 Someone you might want to stay away from is this Evil Dr, I'm not sure who his last patient was but the chances are that he will not be making a full recovery.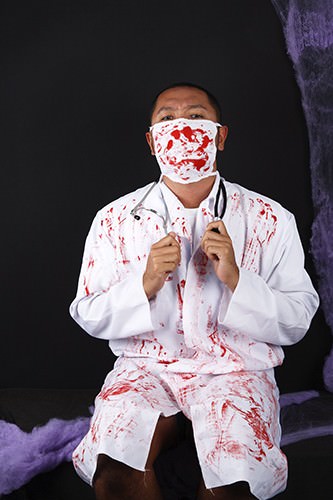 We can't actually show his face in any photo's as he is actually a real nurse… we wouldn't want to say where he works…
I just wanted to quickly show you the Halloween set I created to take the photos. I used a black background as the starting point. In front of the background I placed a bench seat which I covered with a black tablecloth. There is a second piece of material with a silver spiders web which I used to make sure none of the flooring was visible on the edges.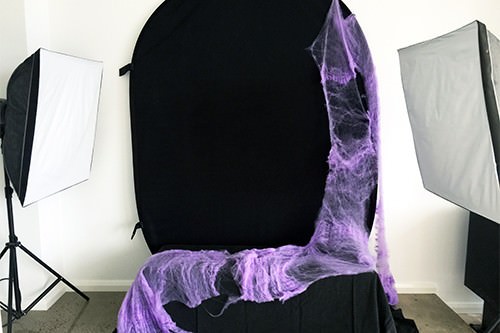 The purple cobweb was bought from spotlight for $1 or $2 and came with clip on spiders that I used to attach the cobweb to the background. I started shooting the images with natural light but as the light faded I used my Elinchron lights which I have had for about 8 or 9 years now.
I had the camera set up on a tripod and pre-focused so I could get in some of the images.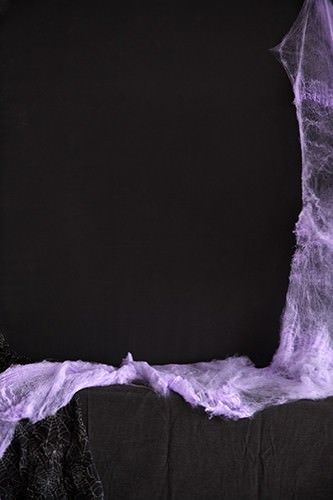 So there we have it readers, some awesome fun was had. I hope we have given some Halloween costume ideas and a little inspiration to dress up.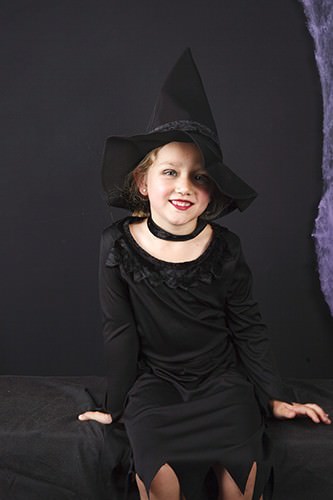 I'm wondering readers, do you go all out for Halloween? Do you dress up, trick or treat with the kids, or decorate the house?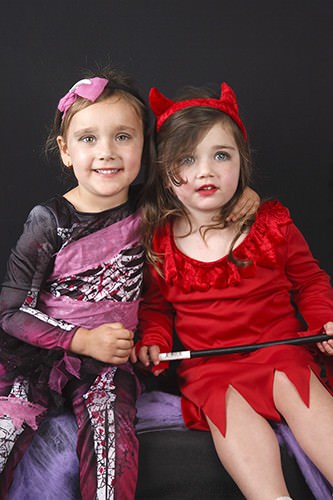 Oh and I'd love to know, do you have a favourite picture above? I don't know which is my favourite??