Hello and kumusta (how are you), dear GG readers?! Hope you've visited our review of The Dining Room and joined their lavish giveaway. While we're at it, how about an organic tour at Gourmet Farms? PLUS ANOTHER CHRISTMAS GIFT!
It all started with a juicing detox. I wanted to commence a great milestone in my life by dipping into the world of health and balance. Don't get me wrong. It's not the boring and bland lifestyle that you envisage. It's about a test of discipline and moderation. After three straight days of juicing, I have proven I could do it. So why not digress a little bit from my usual "meaty" and "ricey" lifestyle…Lettuce chips, anyone?!
It was my partner Bhing who made the discovery. At the building where she goes to work, there was a new kid on the block. It had that catchy blue and orange logo of a coffee bean and a leaf. It read, "Gourmet Farms".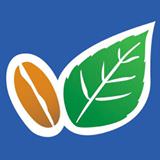 That day was when she got herself officially hooked…which she passed on to her colleagues…And passed on to me…which I passed on to my mom and sis. And yes, we got addicted!
When Bhing brought me some chips, dip and spread, I wanted a souvenir as these were sure to vanish in no time. Julie had swayed me into taking photos of things that make me happy until they last :). So very quickly I did.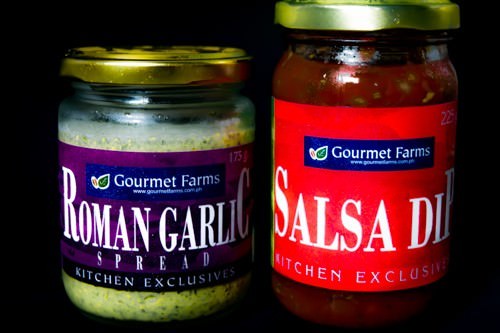 Bhing and I had met with Ms Ginny and Doc Jason. They were just as excited as we were. We were going to have some gastronomic lunch at The Dining Room. Afterwards, a tour of the organic farm. Gourmet Farms generously provides complimentary tours for diners and patrons of its Country Store.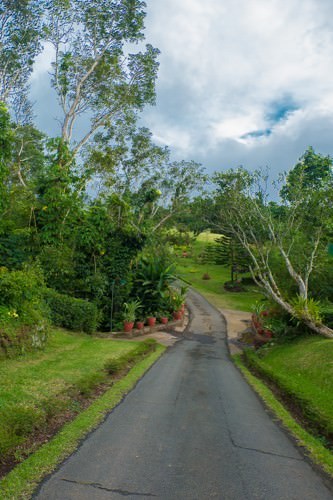 The cool Silang/Tagaytay breeze was an excellent companion to start the 12-hectare farm tour. At the onset, I knew the tour was going to be special. Lettuce and herbs are close to my heart. But, organic! Double the bliss!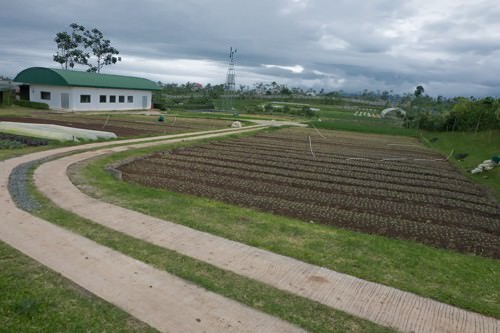 Here we met the prized farm workers who ensure the health of the soil for a healthy organic produce.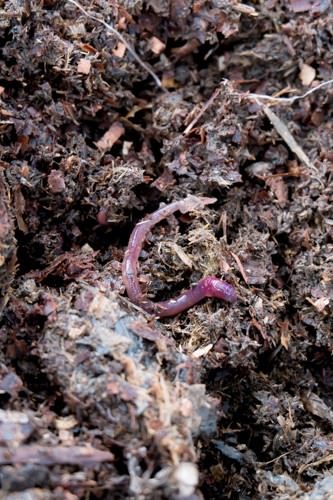 There were some of my favourite herbs. Basil was the farm's first herb produced and sold in the market. That was how the herb earned a spot in Gourmet Farms' brand logo.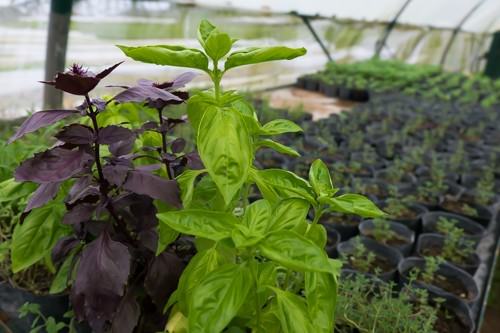 Finding different types of lettuce in the fields was an absolute "salad" moment. Doc J quipped we should have brought some dressing to pour over the beds of greens and started snacking.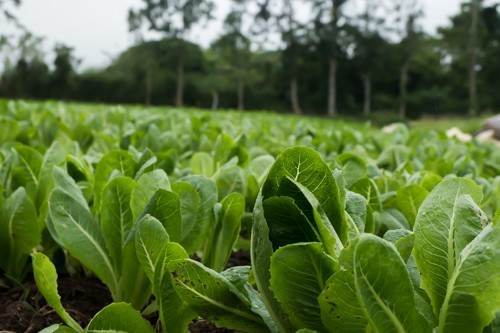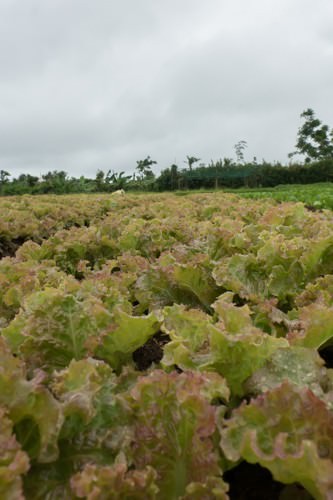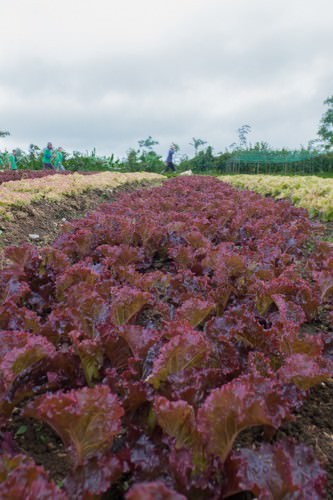 All types of potted herbs and greens are available for purchase at the Country Store. Some of these include tarragon, arugula, thyme, rosemary, sage and more.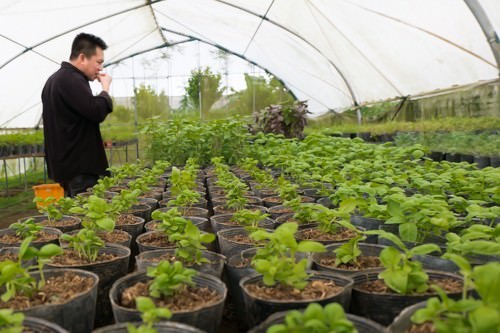 We met these cute babies at the nursery. In the farm you will find the stages like that of a human being – from birth to adulthood. The clouds were getting darker and heavy we started heading back after a few snap shots.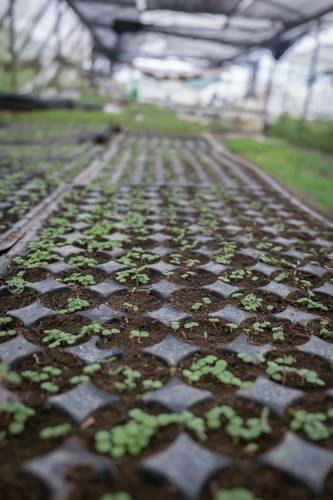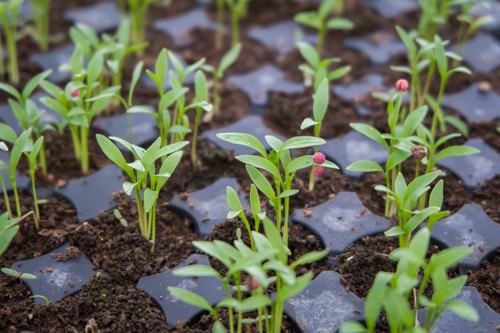 I'm going out on a limb here to state that to truly appreciate food, one has to see where it comes from. After doing the tour, I brought with me a seal of guarantee that what I ingested at The Dining Room was clean, fresh, organic and underwent a tender-loving-care system.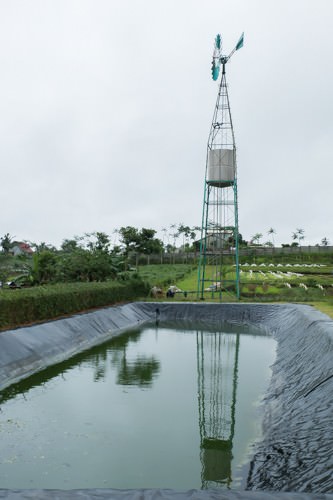 Just as we were concluding the thought-provoking farm visit, it poured. A brilliant idea came to my mind. Time for that dessert! Plus, Julie's favourite morning upper – COFFEE!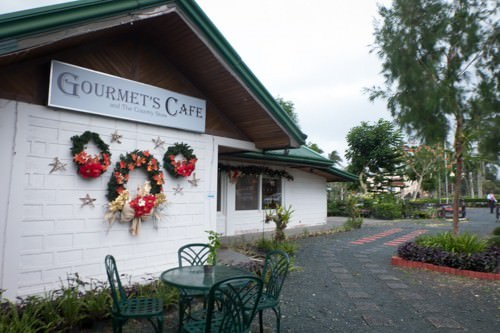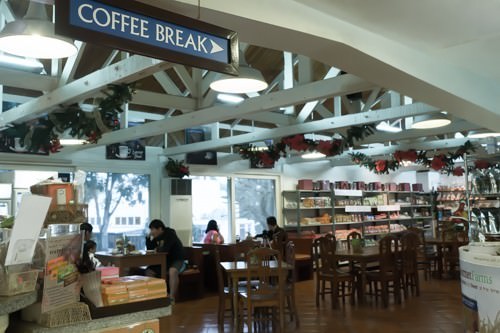 Gourmet's Cafe serves freshly brewed coffee. It also houses a wide range of the farm's products.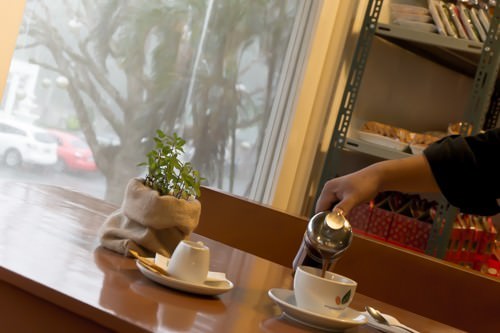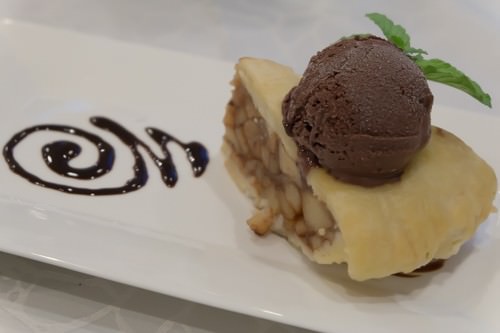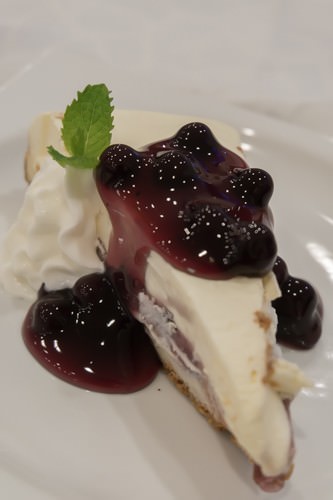 Gourmet Farms' first product ever was coffee – carefully picked, blended, roasted and packed. We are hoping to do a Coffee 101 Tour and to share the experience with you next time.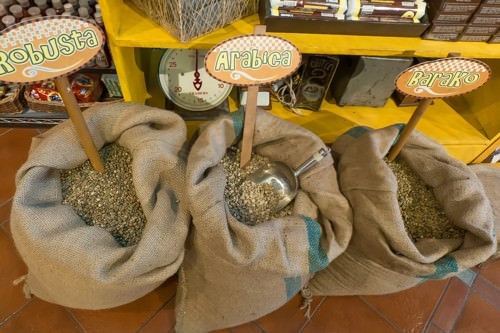 I certainly want another farm to table meal at The Dining Room. I would likewise wish to do another rejuvenating tour of the organic farm. Over a soothing cup of coffee I said to myself, "Gourmet Farms GOURMET'D my day"!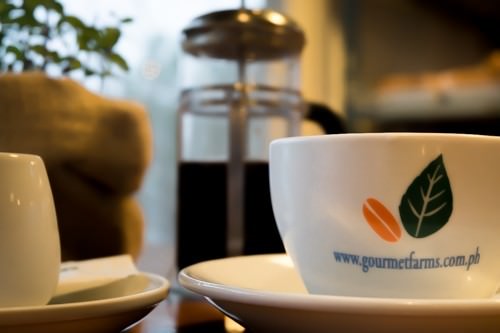 GOURMET GIVEAWAY (For Philippine residents only):
Gourmet Farms would love to meet NOT ONE BUT TWO of Gourmet Getaways avid readers and his/her family or friends. The prize: P2500 GIFT BASKET EACH to TWO (2) WINNERS *See terms & conditions.
Terms and conditions
1. The prize may be claimed at Gourmet's Café only until 31 January 2015, from 8am to 9pm.
2. Coordination with Gourmet's Café at least two (2) days before pick up is required.
3. Contents of the gift basket may not be exchanged for other items.
4. Not convertible to cash but transferable.
5. Contents may vary.
Gourmet Getaways visited as guests of Gourmet Farms. The opinions contained in this review are written without bias and in accordance with Gourmet Getaways' disclosure policy.
Gourmet Farms & Gourmet's Cafe
Km. 52 Aguinaldo Highway, Barangay Buho, Silang Cavite (near Tagaytay Rotunda) Philippines Phone: (046) 865.1064    Manila Office 2/F PCPD Bldg. Pasong Tamo Ext. Taguig City Phone: (02) 757.3001 local 404/405
Website