In case you haven't noticed it is winter once again, and with winter comes the inevitable colds and flu. It seems in our house we have had more than our fair share of sniffles, running noses and sore throats.  The kids just seem to be perpetually ill this year.  Even hubby and I have succumbed, me with a nice dose of tonsillitis to boot.
We eat a healthy diet, but our immune system still seems to be suffering. So when Nuffnang asked for volunteers to review a new juice produced by Golden Circle with Probiotic Cultures I jumped at the opportunity. This could be just the boost my immune system needs.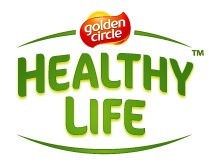 So what are probiotics?
Probiotics are good bacteria that help to maintain the balance of good and bad bacteria in our intestines. Keeping the digestive system in good shape will support the body's natural immunity.
Our lifestyle affects the delicate balance between good and bad bacteria.  This is explained very well on the Golden Circle Website. Whilst my family eats well and exercises regularly, I have noticed in winter we tend to cut down on our fruit consumption. Personally, I stress my body by not getting enough sleep, and I drink coffee and alcohol.  My recent case of tonsillitis would have lowered my immunity further, and the course of antibiotics played havoc with both the good and bad bacteria equally.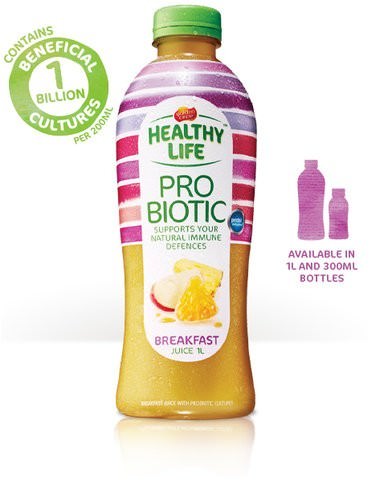 Golden Circle have produced a fruit Juice with Probiotic Cultures to support the body's natural immune system and restore digestive balance. It is available in a choice of "Breakfast" and "Apple & Mango" flavours.

My favourite flavour was the breakfast juice and I was pleased to see that the Golden Circle Healthy Life Fruit Juice contains twice the recommended daily amount of Vitamin C per serving. It is found chilled in the fridge section of all major supermarkets and has no added sugar, artificial colours or flavours and it is dairy free. Just pure fruit juice with the addition of probiotics.
As a mum, when a family member is sick I start juicing oranges for vitamin C, to help my patient fight the infection. Whilst the vitamin C is obviously important in the case of colds and flu, I like the idea of having a juice with a double dose of fighting power; vitamin C and Probiotics!.
After trialling the product for just under a week I have to say that the juice is delicious and I feel like I am making a positive, healthy choice for my family. Obviously it is difficult to know whether the infections had run their course, or if the juice banished the germs.
However I am happy with the results and I am prepared to keep buying the Golden Circle Healthy Life Fruit Juice and drinking it as part our morning ritual. My thinking on this matter is that a daily dose of the juice is providing an insurance policy against future coughs and colds. I certainly do not have the time or patience for further family illness!
This is a "Product Talk by Nuffnang"  Whilst this is not a paid sponsored post, Gourmet Getaways has received product in exchange for writing a review. All opinions in this story are honest, and accurately reflect the writer's opinion.