Hello and kumusta (how are you) lovely GG readers?!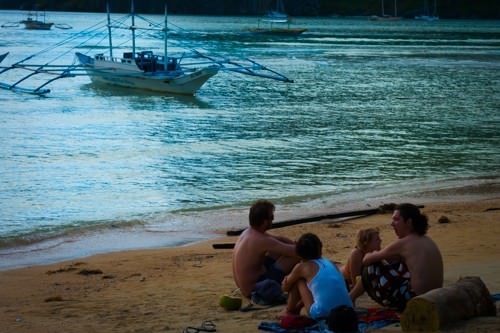 As I mentioned in the Road To El Nido review of Daytripper story, we celebrated Christmas in the beautiful island province of Palawan. We stayed 4 days in El Nido and 2 days in Puerto Princesa, and during this time partnered with some of the best tour operators on the island. The day before Christmas, we wanted to have fun Fishing with Discover El Nido!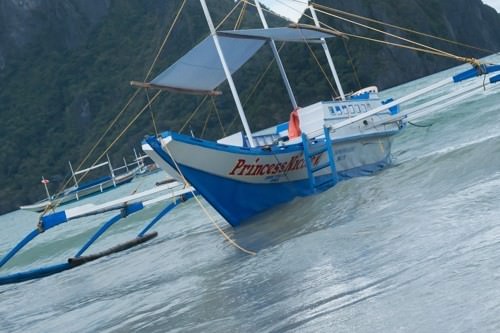 Regular readers would remember how much I enjoyed sailing in my Sailing In Subic story.  Alright, that was some 5 months ago. Here's to show you a glimpse of the experience where our nerves were professionally handled in stealth :).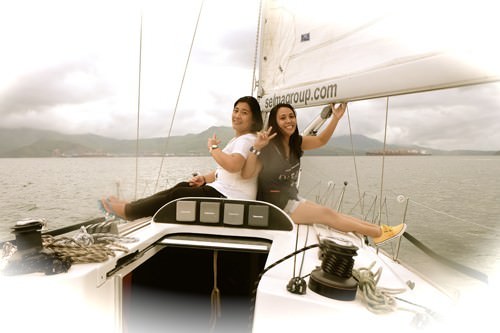 So the stubborn non-swimmers are doing bottom fishing, you may say. Lol, why not? Bottom fishing, as the name suggests, is fishing the bottom of a body of water. Boring? No way! For one, we were fishing with only a line, a hook, some sinkers and a bait. No rods, no nets! Two, the venue. Bacuit Bay in El Nido. Think of blue waters teeming with marine life…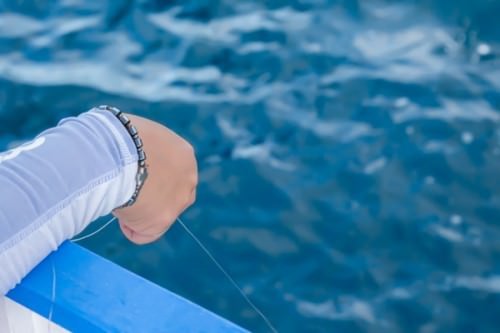 The kind owner, Donde, had set 7:30 AM to meet us where the fishing boat was docked. It was the morning of Dec 24. We first attended the Misa De Gallo or the Christmas Eve Mass scheduled at 4:30 AM in El Nido town. The mass is the last of the 9-day series that Catholics are accustomed to attending prior to Christmas Day.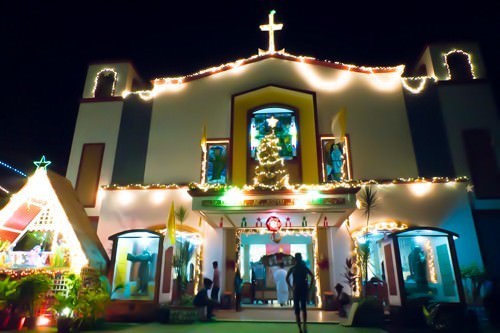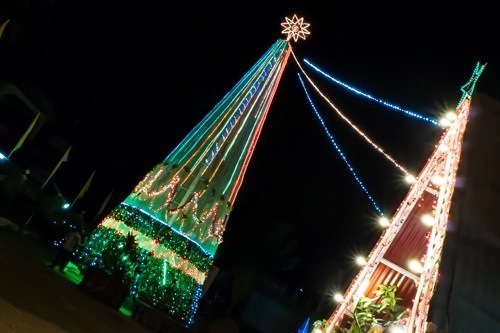 Afterwards, a refreshing sip of Four Seasons at the accommodation. Then a leisurely walk to meet our fishing guides.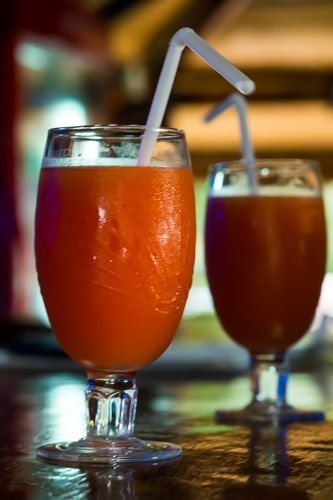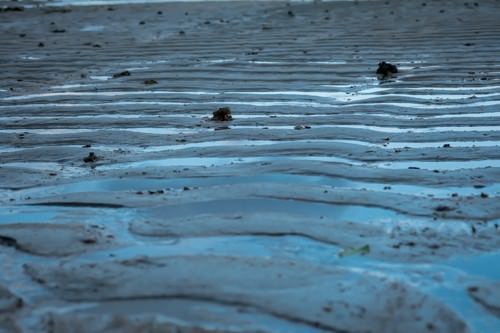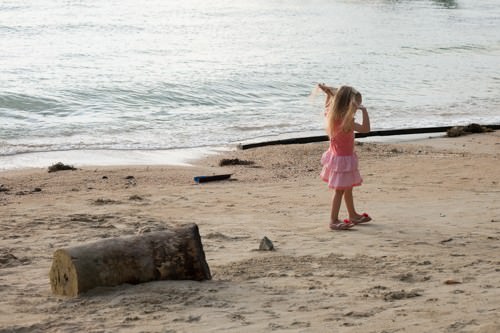 Arriving at the dock, Donde provided a brief about the tour. Apart from the standard packages prescribed by the local government, Discover El Nido had put together unique offerings. Bottom Fishing is one of them. We had two patient, courteous guides who aided our exciting fishing expedition.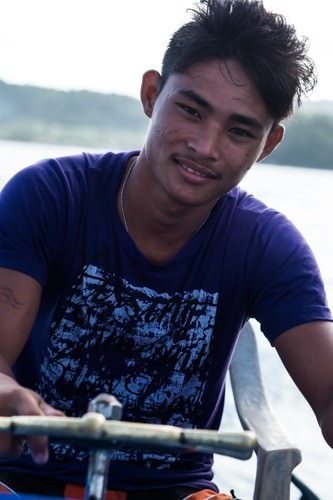 We watched closely on how fast these guys could get our gear ready for action.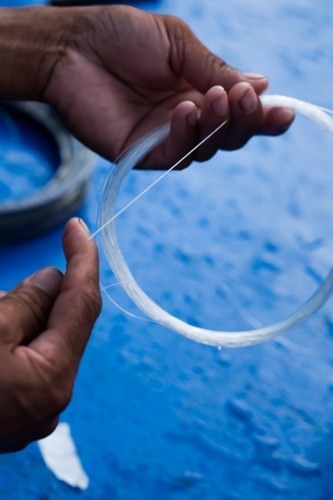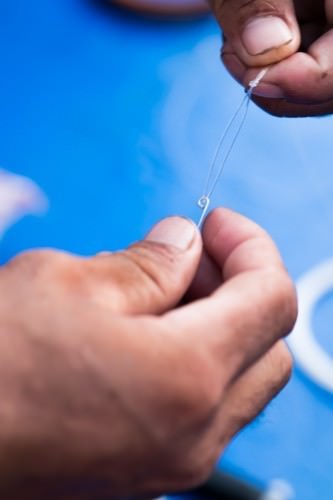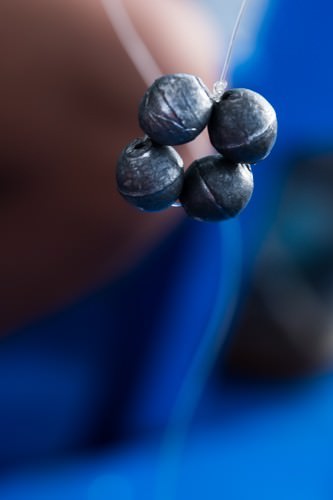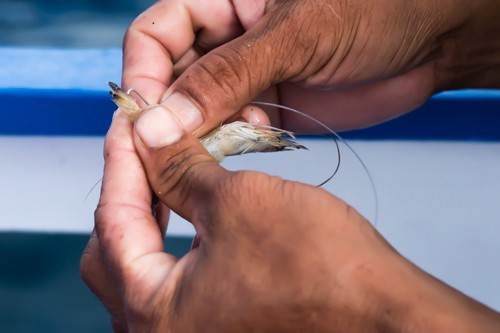 Our guys positioned our boat somewhere in the middle of Bacuit Bay where the water is about 30 metres deep. Being aware that this is a half day activity, the pressure of catching at least a fish each was on us neophytes. Uh-oh…!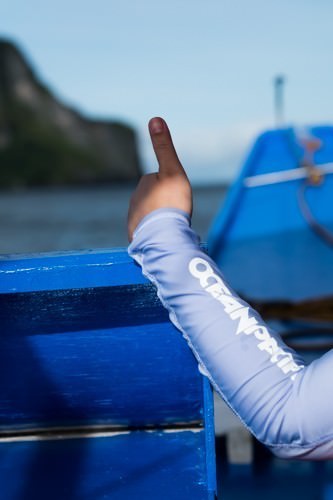 Okay, a vote of confidence on that "thumbs up" sign :). In just about 10 minutes of throwing our baits in, our guides each announced they have something at the end of the line. They showed us how to "listen" to some action with just our fingers. We have learned "on-the-job" it takes a lot of practice to get the knack on fishing with the simplest of equipment.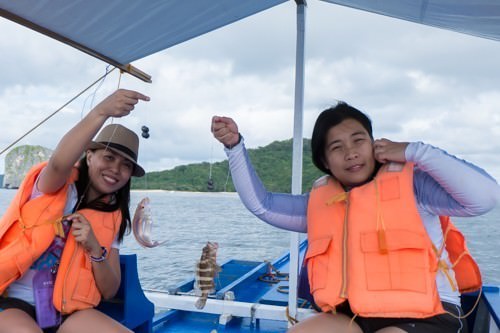 After 30 minutes and numerous times of pulling the line with nothing at the end (except the bait or part of it, LOL), we finally caught a fish each. A snapper for me, a grouper for Bhing. Yeah!!! Like a giddy child, I couldn't help sending Whatsapp message to Julie, "Hey, I caught a fish!!!"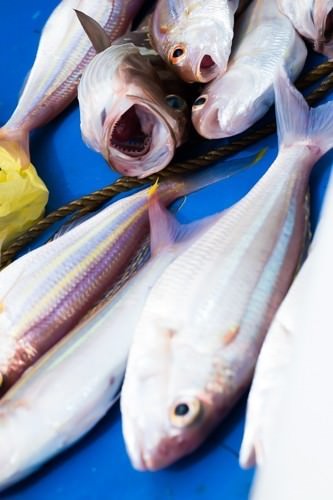 Overall, our day's catch totalled 13. The current was getting stronger it made it harder to tell what was pulling the line at the bottom.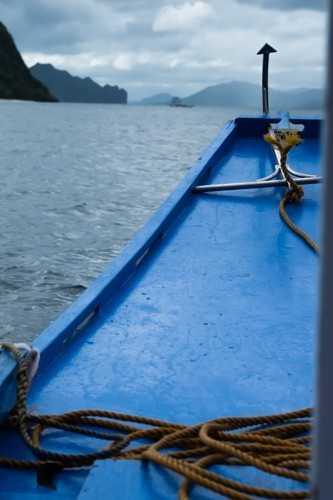 Fishing with our guides was not just fun because of what we learned from the activity. Instantly, we added more patience space in our arsenal. Plus, we got to also learn about the everyday lives of our guides and the challenges that they deal with. The tourism champions of El Nido!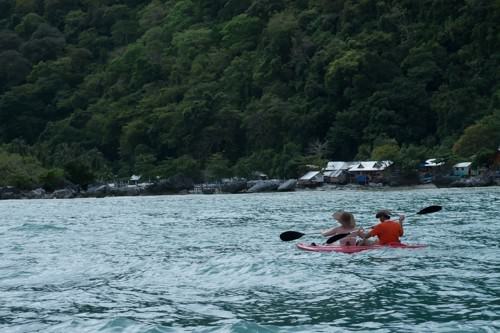 Along the way we found tourists kayaking. We wondered if we would get the chance to kayak in our Breathtaking Island Hopping Tour ;).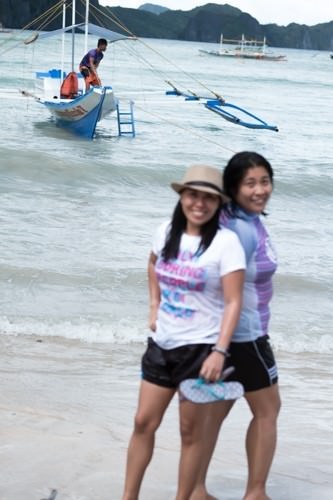 Bhing and I agreed that bottom fishing was a fun and humbling experience at the same time. Especially if done with the awesome guides of Discover El Nido.
Donde has partnered with a British marketer to ensure that both local and foreign tourists' needs are well taken care of.
Discover El Nido also offers:
Trawling
Squid Catching
Cliff Jumping
Free Diving
Expedition Tour, and more!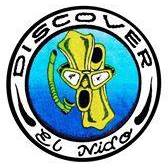 We will have an exciting giveaway in one of our stories in the series. So please stay tuned. 
Gourmet Getaways' bottom fishing was provided for by Discover El Nido. The opinions contained in this review are written without bias and in accordance with Gourmet Getaways' disclosure policy.
Discover El Nido
Tia Bodin Guest House
Calle Amboy, Brgy. Maligaya
El Nido, Palawan
T: (63) 910 202 0494